Dorset is home to many beautiful gardens that give visitors a glimpse into the past, and a chance to enjoy the natural beauty of the county.
Our guest blog writer Jasmine O'Hare, from the Arts Development Company, shares her top picks.
Historical gardens feel to me like the closest experience to time travel. You can walk in the footsteps of those who lived there before and see the changing of seasons through their eyes. Gardens engage all the senses and give you an immersive encounter with history. Here are a few of my favourites in the county:
A firm favourite of mine since childhood, this hidden gem in the heart of Wimborne will encourage a childlike curiosity in all ages. Explore the 100-metre-long walled garden to discover a tucked-away greenhouse, enchanting places to sit, trees from the old orchard and the Mill Stream.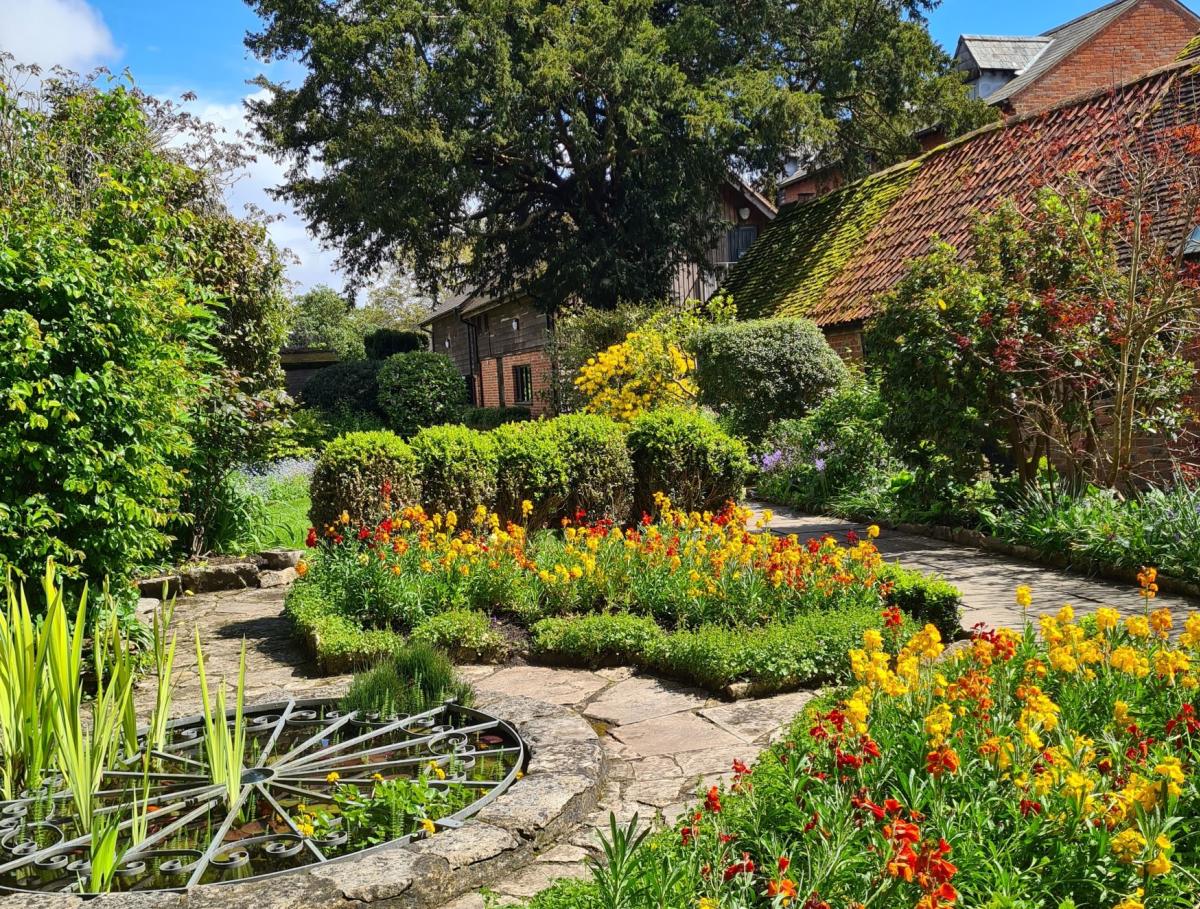 The light and airy new building in the gardens is home to their education centre and tearoom. Enjoy a warm drink and slice of cake while you take in the beautiful views.
In the summer months you may be lucky enough to be offered vegetables by the wonderful gardeners and volunteers.
The museum and gardens are open Monday to Saturday 10am-4:30pm until 31 October, and then Monday to Saturday 10am to 4pm until 31 March.
If you're looking for a quieter National Trust spot, Hardy's Cottage is an ideal destination. Walk in the footsteps of Dorset's great writer and enjoy the landscape that greatly influenced his work. It's home to many creatures, including the rare hazel dormice who live in the coppice, and a blanket of bluebells in the spring.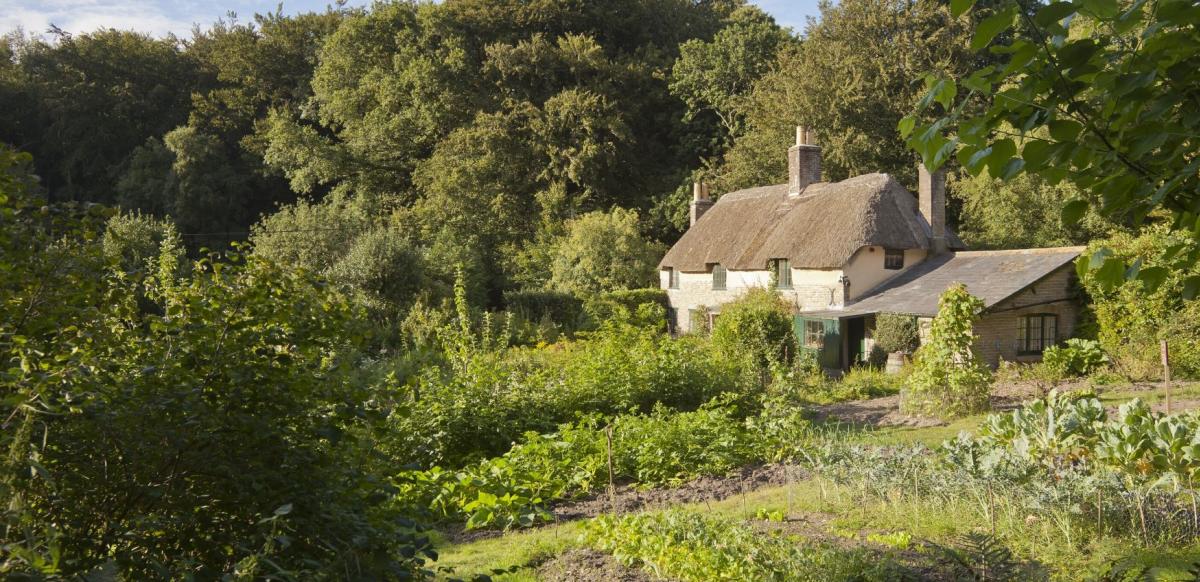 A short walk from the cottage you'll find Hardy's Birthplace visitor centre, with information displays, facilities and a lovely café.
The National Trust and Dorset County Council have recently made the area much more accessible. You can hire Trampers from the new visitor centre and travel to Hardy's cottage on purpose-built pathways. There is also a route through Black Heath to Rushy Pond.
Hardy's Cottage is open Saturday and Sunday by pre guided tours only. Please book in advance.
This is a breathtaking garden in the grounds of an ancient manor. Athelhampton has been lived in since Saxon times, and it's even mentioned in the Domesday book. It's some of the finest tudor architecture in England, and the garden is a glorious mix of periods, with each owner adding their own mark. In 1891 Alfred Cart de Lafontaine bought the manor to create his own Arts and Crafts style architectural gardens.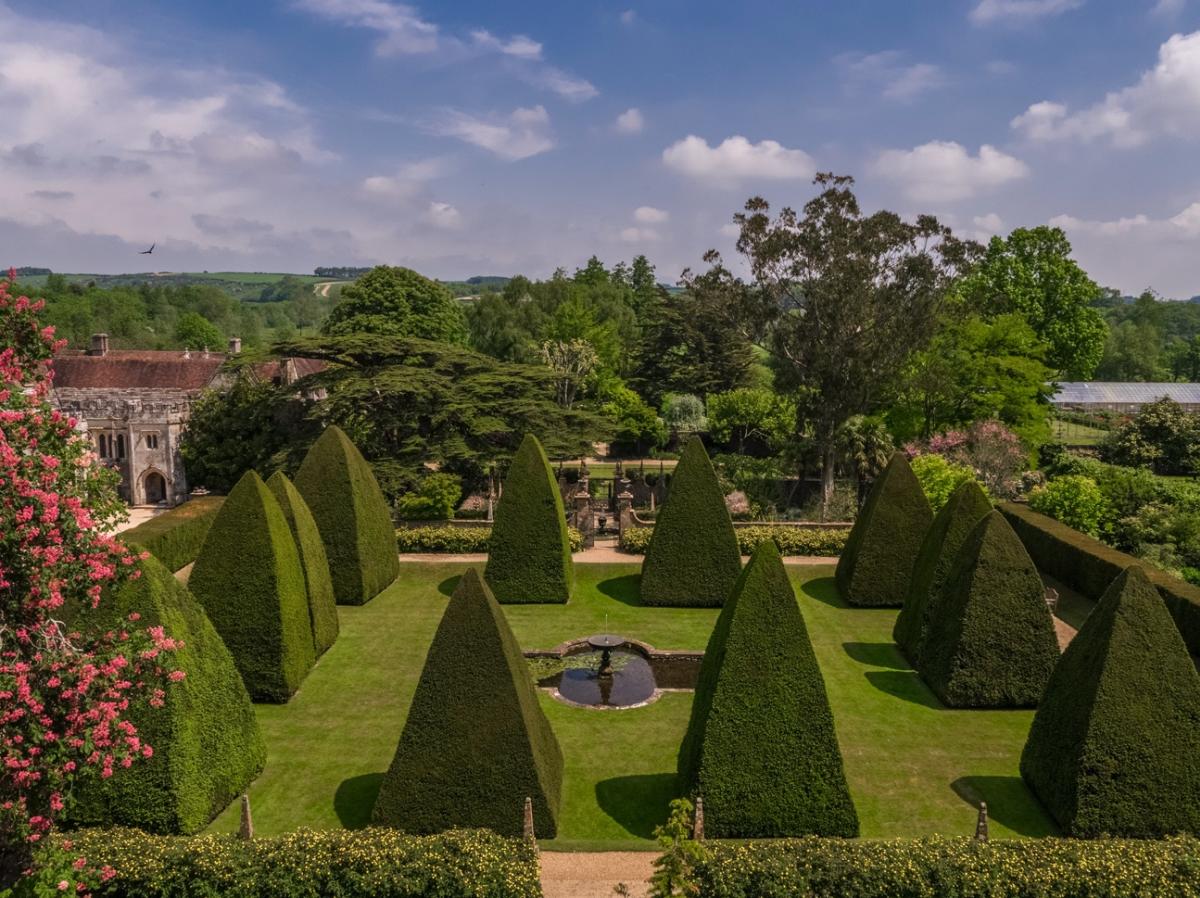 There is a lovely picnic spot and dogs are allowed throughout the gardens on a lead.
This is the newest addition to my list, and not one to miss. Behind a 150-year-old wall you'll find 3.5 acres that had been untouched for 40 years, until now. Thanks to a passionate team, the plot is being transformed into a thriving place for communities and visitors to enjoy the gardens, learn more about nature and gain new skills and experiences.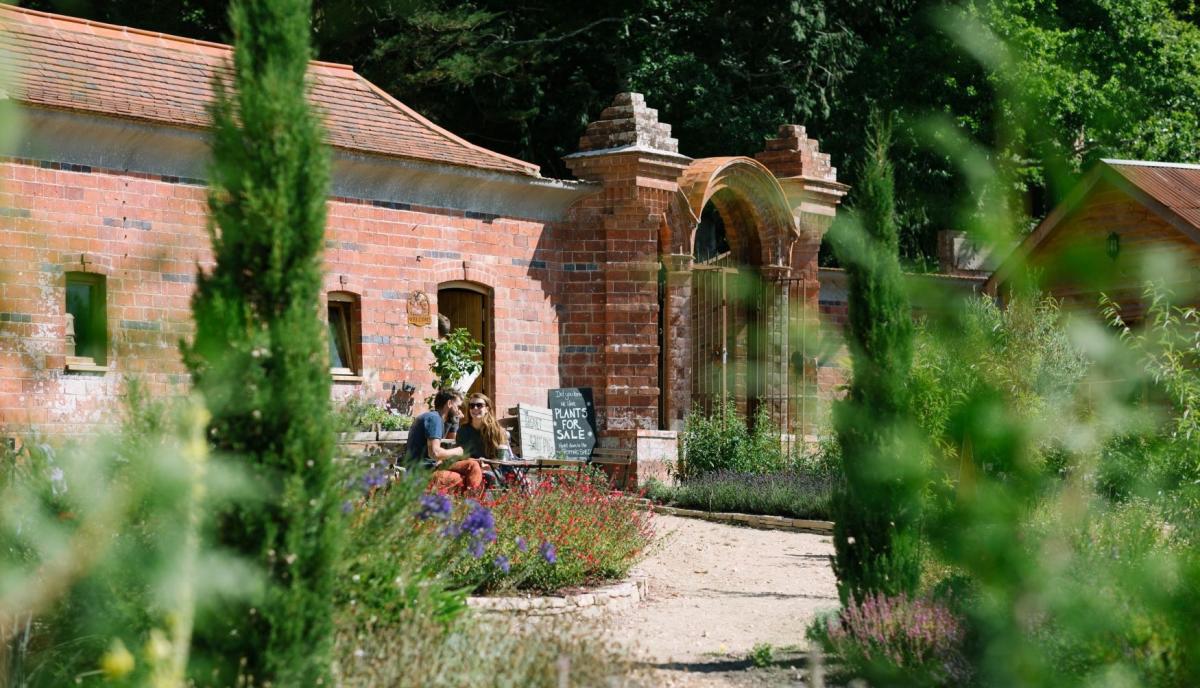 Their Berlin Wall installation is a moving addition, and the money raised from ticket sales is donated to charities who support those kept apart by war and walls. There is also an exciting range of workshops available, including bee keeping, yoga, silver clay jewellery and foraging. Plus, you can relax in their small coffee shop serving delicious, light refreshments from The Salt Pig, Wareham.
The Secret Garden is open Thursday to Saturday each week, and free Garden Tours are available at 11.00am on Fridays from April to September.