May is a wonderful time of year to visit Dorset, the days are warm and mild making it perfect for getting out and exploring, the countryside is awash with colour, the sea sparkles in the sunlight and the county has plenty of events and attractions to visit….not to mention that there's 3 bank holidays in May!  Check out our top picks of why May is great time to visit below.
Baby swans hatching at Abbotsbury Swannery
Abbotsbury Swannery is known for its large population of nesting mute swans and if you visit from around 8th May, you may witness the magical sight of baby swans, known as cygnets, hatching from their eggs.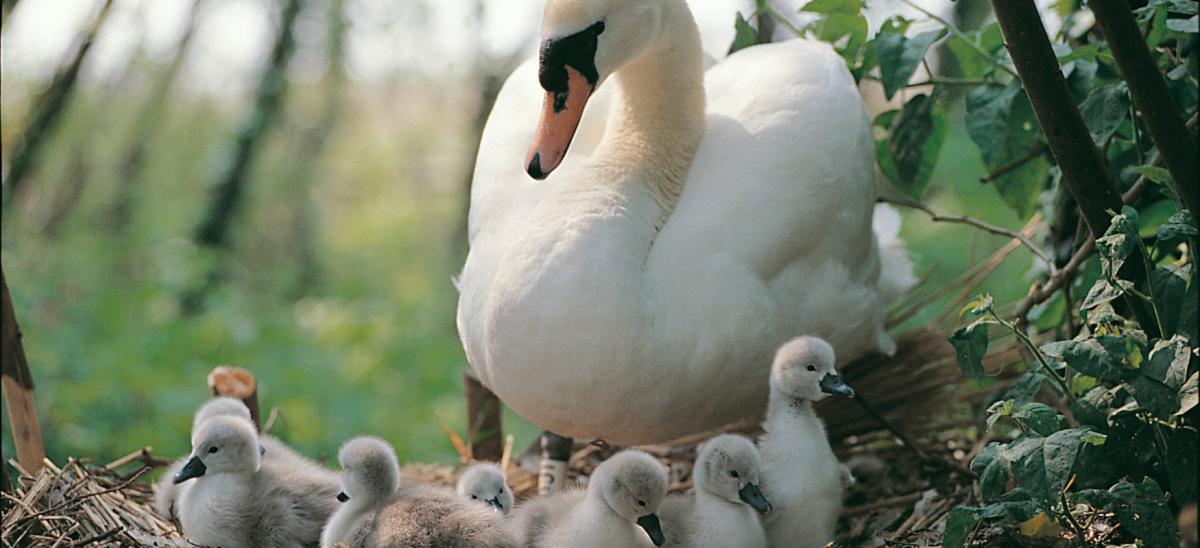 Abbotsbury Swannery is the only place in the world where you can walk through the heart of a colony of nesting Mute Swans. A visit to this beautiful place is considered to be one of the best things to do in Dorset.
During the hatching season, visitors can watch the tiny cygnets as they emerge from their eggs and begin to explore their surroundings. The fluffy, grey cygnets are a sight not to be missed. The swannery offers a unique opportunity to witness the beauty of nature up close and is a must-visit for any animal lover.
Dorchester Walking Festival
May is National Walking Month and Dorset is a great area to explore on foot!
Dorchester are holding a 9-day Walking Festival between 13 – 21 May and will feature 50 guided walks, ranging from leisurely strolls to more challenging hikes, all designed to showcase the town's rich history, culture, and natural beauty.
The programme will include something for everyone – for all ages, families, and individuals alike.  There will also be a variety of self-guided walks that can be enjoyed at your leisure, from 2-mile trails around the town to more intrepid hikes.
Sherborne Castle Country Fair
Taking place on 29th May, the Sherborne Castle Country Fair is an event that promises to be a fun-filled day out for the entire family. The fair is set within the picturesque Sherborne Castle estate, where visitors can enjoy stunning views of the castle and its surrounding countryside. There's something for everyone, from the exciting main ring displays to the wide variety of stalls and attractions.
Watch all of the excitement of the Dragon Boat racing; each crew is composed of a drummer and 16 paddlers who race in Chinese-style Dragon Boats over the 250 metre course.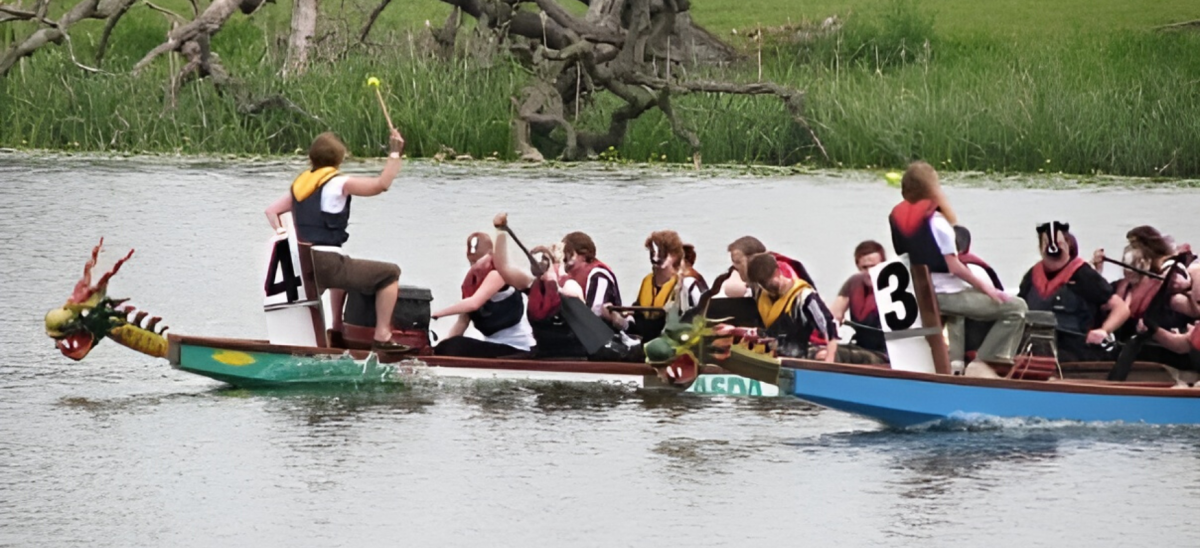 There are also classic cars, vintage tractors, and other interesting exhibits on display. With delicious food and drink options available, the Sherborne Castle Country Fair is a must-visit event for anyone looking for a memorable day out in the beautiful Dorset countryside.
Blooming bluebells!
Bluebells are a beautiful sight in the springtime, and Dorset is known to have some great spots to see them. Some of the best places to see bluebells in Dorset include Fontmell Down near Shaftesbury, Hod Hill near Blandford Forum, Pamphill near Wimborne, Kingcombe Meadows near Dorchester, Eype Down near Bridport as well as the beautiful bluebells wood at Langdon Hill near Charmouth.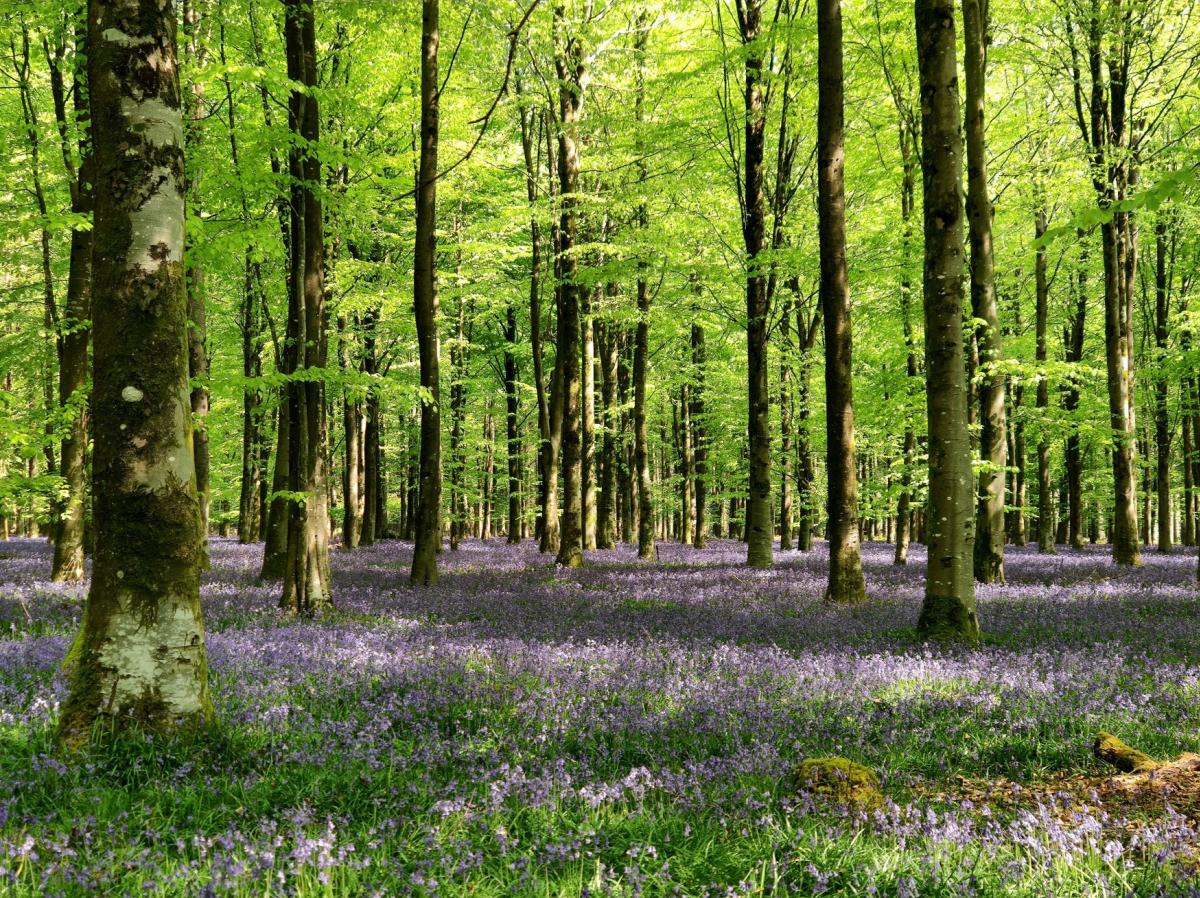 Remember to be respectful of the bluebells and their habitat by staying on the designated paths and not picking any of the flowers.
Dawn Chorus at Arne
Enjoy the magical symphony of the Dawn Chorus as well as learning to identify a range of native and migratory songbirds by their calls at the Arne nature reserve. Arne is a beautiful and diverse nature reserve that is home to a wide variety of birds, including warblers, finches, thrushes, and many others.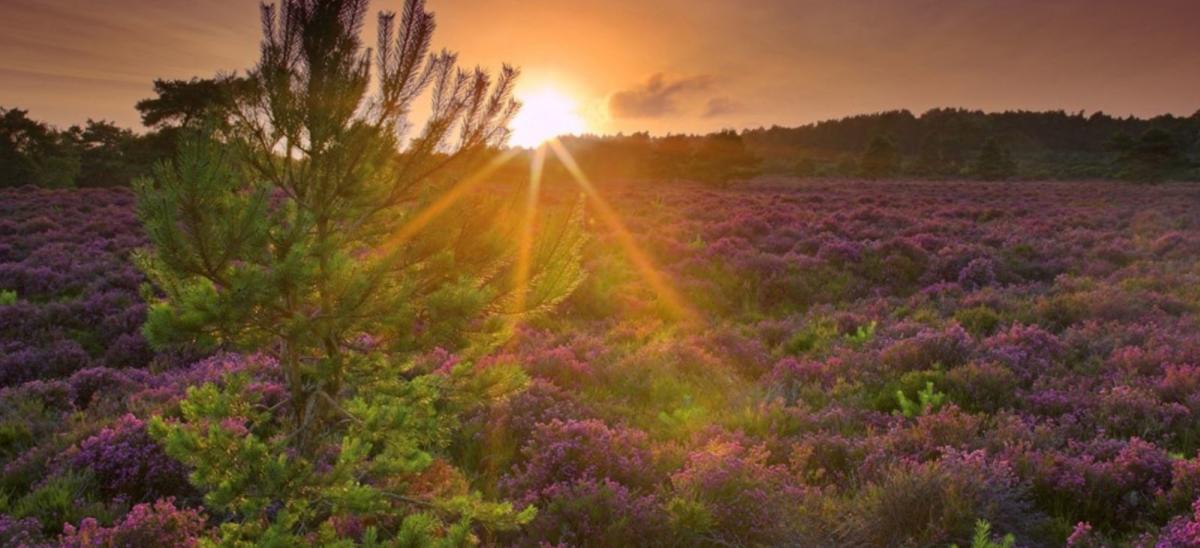 Get up early and join an expert guide for one of spring's best wildlife spectacles.  You'll witness the murmurs in the woodland daybreak and enjoy the wonderful acoustic performance of the dawn chorus. A unique experience well worth getting up early for….and you'll finish at the café for breakfast!
Visit the award winning 'FORM' sculpture show
Sculpture by the Lakes is a beautiful sculpture park featuring stunning artworks created by renowned artists from around the world, displayed amidst tranquil lakes and gardens. Visitors can enjoy the art, walk along scenic paths, and relax in peaceful surroundings.
From April to June the award-winning sculpture show 'FORM' will be taking place, with works by more than 35 leading contemporary sculptors on exhibition throughout our 26-acres of lakes, rivers, gardens, and woodlands as well as in the Gallery and The Retreat.
For the first time, a series of talks and events will take place, including 'Meet the Artist' Q&A sessions with exhibiting sculptors, and workshops and demonstrations from the foundry Sculpture Castings
It's a must-visit for art and nature lovers alike.
Spice it up at the Cheese & Chilli festival!
Come and experience the ultimate cheesy and spicy adventure at the Cheese and Chilli Festival in Christchurch! With a wide variety of cheeses and chilli products on offer, this festival promises to tantalize your taste buds like never before. From mild to super-hot, there's something for everyone.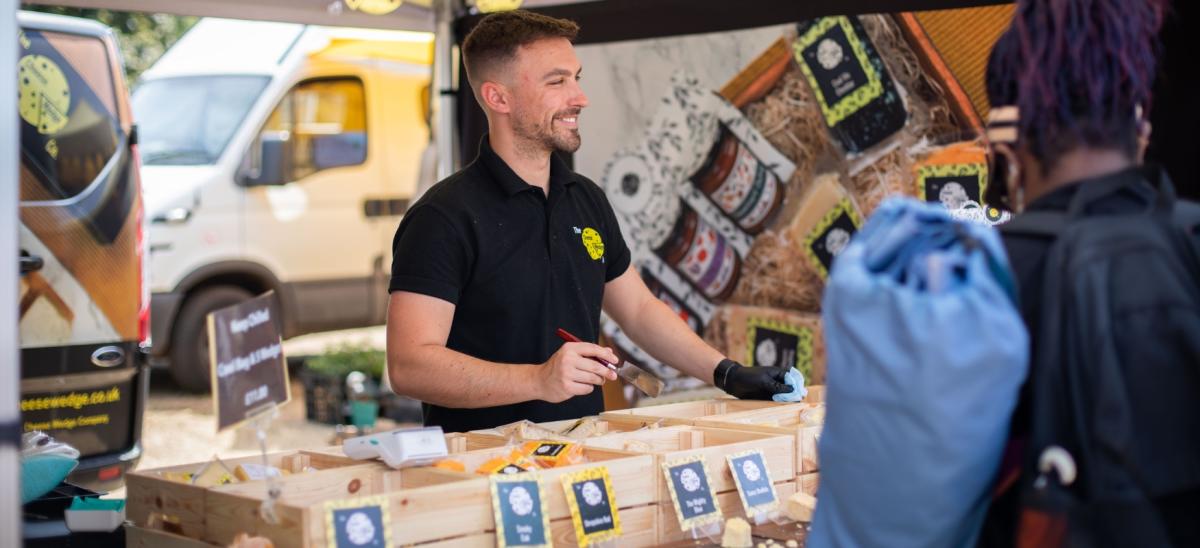 Sample delicious cheese from local artisan producers, indulge in some fiery chilli sauces, and even try some unique cheese and chilli combinations. Enjoy live music, cooking demonstrations, and children's entertainment too.
So come along with your friends and family on 20th and 21st May and make some unforgettable memories while savouring the flavours of cheese and chilli!