Get away far from the madding crowds to spend a relaxing couple of days in Thomas Hardy country. Enjoy woodland walks, cosy inns and immerse yourself in the life and works of one of England's greatest writers with our 48 hour itinerary.
The 19th century novelist and poet is Dorset's most famous literary son. Born in the village of Higher Bockhampton, Thomas Hardy lived in the county for much of his life. Dorset's landscapes were used by Hardy time and again as a backdrop for his tales of love and tragedy. In his novels the county town of Dorchester is known as 'Casterbridge' and the area referred to as 'Wessex' - which is a historical name for the south of England. His works are now held in high esteem and studied in schools and universities throughout the world.
Many of the settings for his novels, as well as his idyllic thatched cottage birthplace and final residence Max Gate (which are now both owned by the National Trust) can be visited.
Book yourself a short break to Dorset and follow the Hardy Trail to explore beautiful 'Wessex'.
Thomas Hardy in his study at Max Gate © The Dorset Natural History and Archaeological Society
Day 1
In the morning, explore the county town of Dorchester (Hardy's fictional Casterbridge). References to the great man can be found in and around the town and there's a statue of him near the Top of Town Roundabout on High West Street.
Dorchester was the setting for one of Hardy's finest novels, The Mayor of Casterbridge, in which he describes the town as being reminiscent of old Rome: "Casterbridge announced old Rome in every street, alley and precinct. It looked Roman, bespoke the art of Rome, concealed dead men of Rome".
While exploring the town, look out for St Peter's Church, The King's Arms Hotel, The Corn Exchange, Greys Bridge and the Antelope Hotel (now Antelope Walk) which feature in novels The Mayor of Casterbridge, Far from the Madding Crowd, The Trumpet Major and Under the Greenwood Tree. The traditional thatched Hangman's Cottage, located north by the River Frome, was the home of the town's executioner and was cited in the short story The Withered Arm. Maumbury Rings located on the edge of town just beyond the market is a good example of a Neolithic Henge - it was the scene of Henchard's secret meetings in The Mayor of Casterbridge.
Dorset Museum located in the town centre re-opened in 2021 following a major refurbishment. The museum contains a large collection of Hardy related items including his recreated study and the writing pens he used to write Tess of the d'Urbervilles and Jude the Obscure - he engraved the pens Tess and Jude!
For lunch, go to the Under the Greenwood Tree café at the Thomas Hardy Visitor Centre which is a short drive away at Higher Bockhampton. Here you can see reproductions of photographs and paintings of the surrounding heathland as Hardy would have known it, made by Hardy, his family and friends. From there, you can visit his birthplace, Hardy's Cottage. The modest cob and thatch woodland dwelling is where he wrote some of his most famous novels including Under the Greenwood Tree and Far From the Madding Crowd.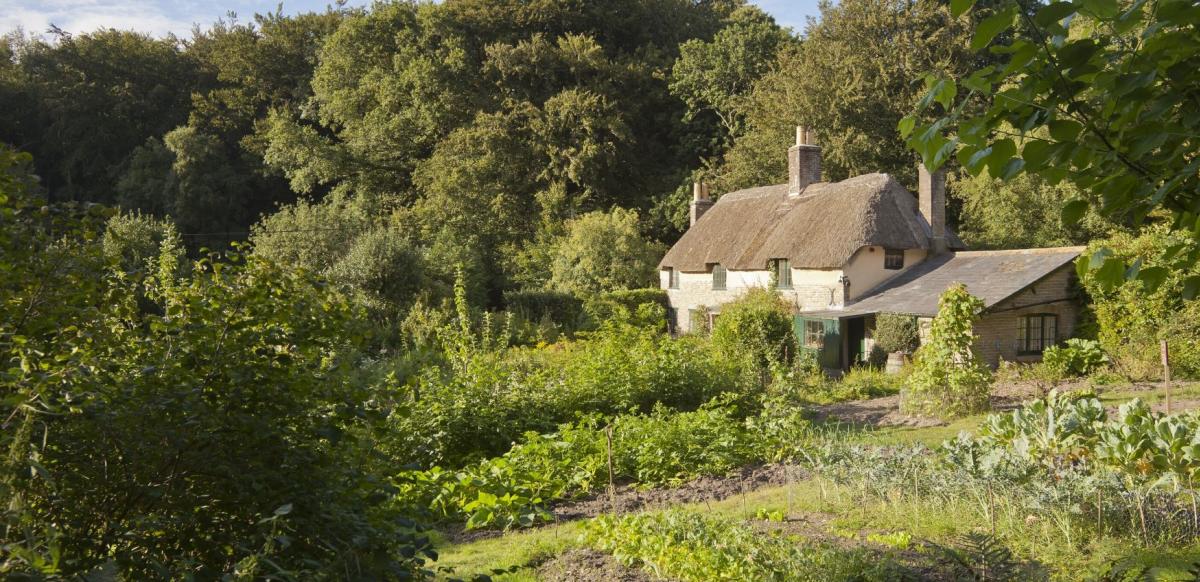 Hardy's Cottage © National Trust Images
On your return to Dorchester, don't forget to stop off at St. Michael's Church in Stinsford. This is where Hardy was christened and his family served for many years. His ashes are interred in Poet's Corner at Westminster Abbey (in London), but his heart is buried at Stinsford, where his wives Emma and Florence and other members of his family are also buried. The church also contains other family memorials and a stained glass window with an inscription to the writer himself.
There are many hotels and B&Bs in the centre of town to stay overnight in Dorchester.                                         
Day 2
In the morning, a short walk to the edge of town will lead you to Max Gate. This was Hardy's Victorian townhouse of his own design and where he spent some 40 years of his life before his death in 1928.
It was at Max Gate that he wrote poetry and his acclaimed novels Tess of the D'Urbervilles and Jude the Obscure. He also entertained celebrities of the day including Virginia Woolf, Gustav Holst, H.G. Wells and Rudyard Kipling to name a few. Hardy was also friends with another Dorset resident and writer - T.E. Lawrence.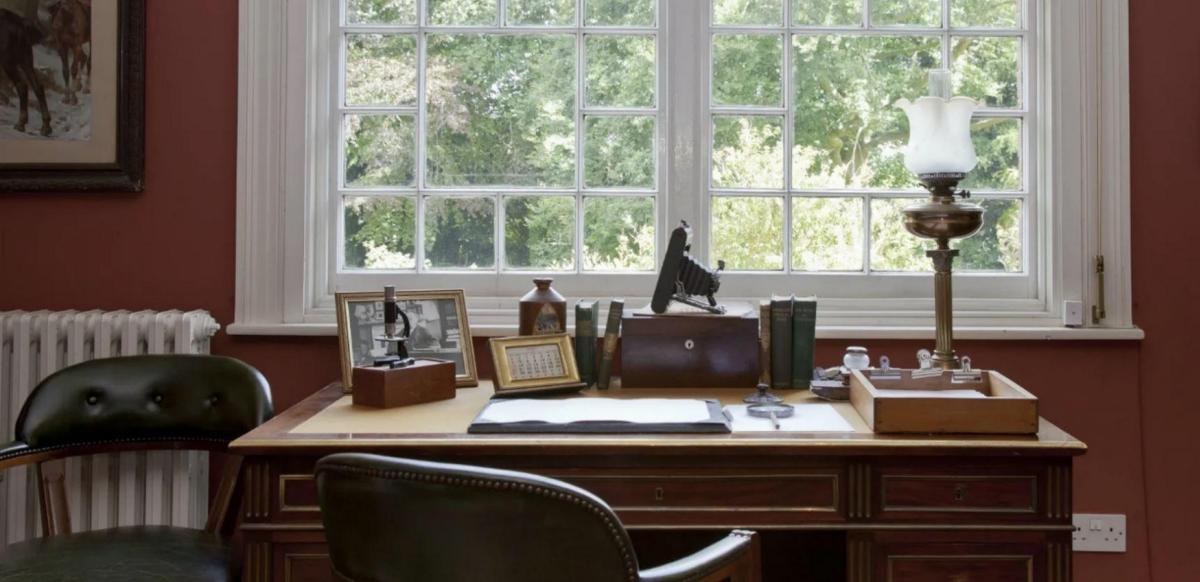 Max Gate © National Trust Images/Chris Lacey
The Trumpet Major pub is located near to Max Gate if you're looking for somewhere to have lunch.
In the afternoon, the time is yours to explore wider 'Wessex' according to your interests and favourite novels.
So much of the rural Dorset landscape has remained unchanged since Hardy's time that it is not surprising that several film and TV adaptations of his novels have been filmed here. In 2013 Hollywood film crews descended on Sherborne and Mapperton House near Beaminster to shoot Thomas Vinterberg's adaptation of Hardy's fourth novel and first major literary success Far from the Madding Crowd. Starring A-listers Carey Mulligan, Tom Sturridge and Matthias Schoenaerts, film locations include Mapperton House, Sherborne Abbey, Castleton Church and Abbey Close.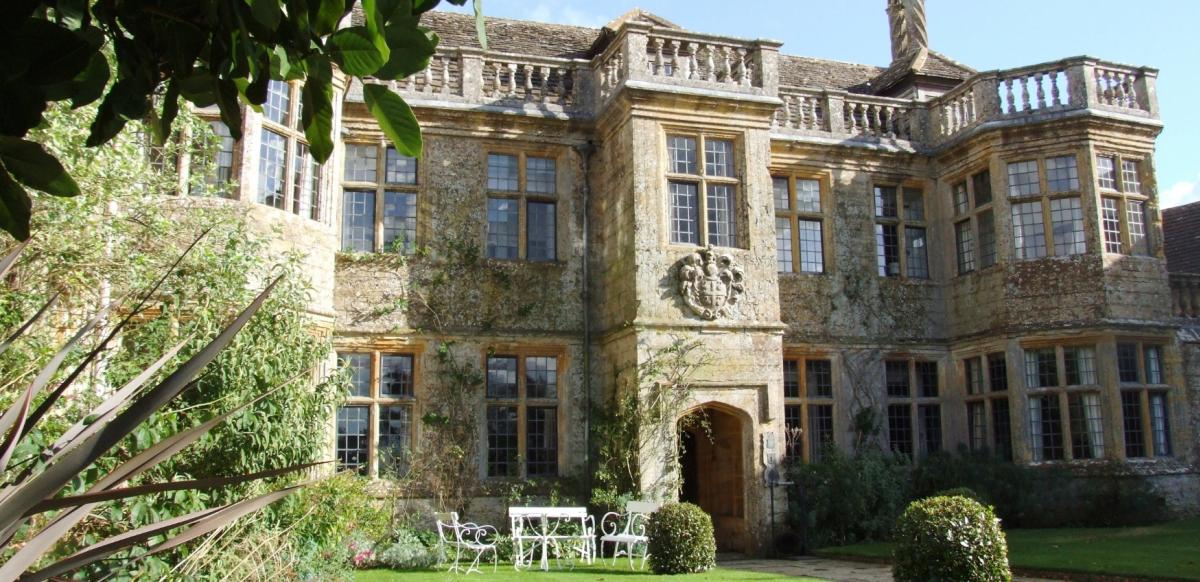 © Mapperton House and Gardens
Visit the 'Isle of Slingers' (Isle of Portland) from The Well Beloved, 'Great Hintock' and 'Little Hintock' (Melbury Osmund and Melbury Bubb) from The Woodlanders or maybe 'Pos'ham' (Portesham) from The Trumpet Major.
Stop for an ale or a romantic supper in the Acorn Inn at Evershot which is famously known as the 'Sow and Acorn' to Tess of the D'urberville fans. Here you can imagine florid farmers and caddish aristocrats flirting with doomed maidens in their low-ceilinged, flagstoned-floored bar rooms.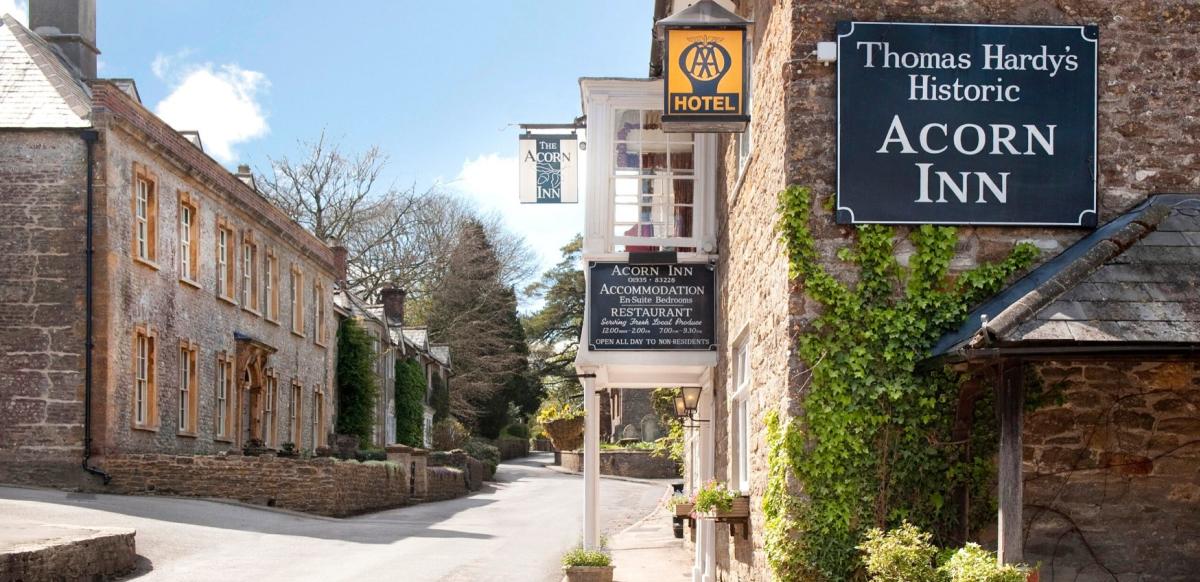 © The Acorn Inn
You can find out more about visiting places associated with Hardy on the Thomas Hardy Country website.
Optional Extra's
If you want to get a real feel for Dorchester, there is lots more to see and do. Visit Shire Hall Historic Courthouse Museum where 200 years of justice, injustice, crime and punishment are brought to life - Thomas Hardy also served as a Magistrate at the courthouse. Maiden Castle is an Iron Age hill fort dating back to 800BC which is found on the edge of the town and pleasant 30 minute walk or short drive away.