Looking for an eco-friendly holiday that won't cost the earth and keeps your carbon footprint low?
We've got some great tips so that you can have a fantastic time in Dorset and be kind to the planet too.
How to get here
First things first. How are you going to get to Dorset?
Using public transport is one of the most sustainable ways to travel. So you're lucky that the county is well-connected to London and other major towns and cities by train and coach. Or if you are travelling from mainland Europe, then you can catch a ferry to Poole from Cherbourg, Saint-Malo, Jersey or Guernsey.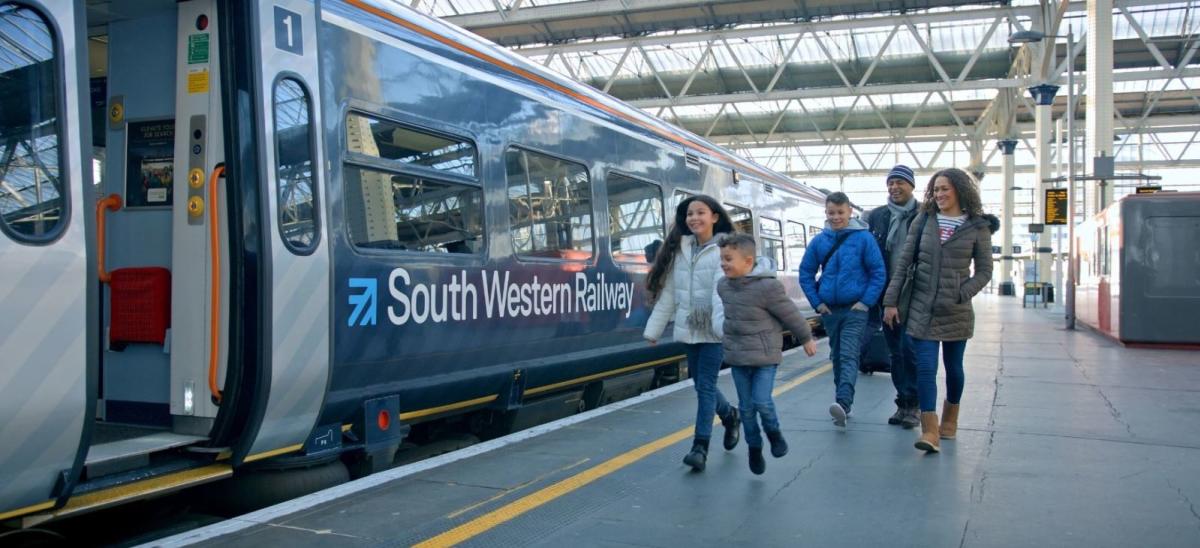 If you are planning to drive, have you considered hiring an electric car? There are a growing number of EV charging points around the country, so it's perfectly possible to get here and travel around the county in an electric car. And the bonus is, you do not have to pay to park in some car parks as long as your vehicle is being charged up. A great excuse to stop for lunch and recharge yourself at the same time as your car!
Read more about getting to Dorset.
Where to stay
You'll be pleased to hear that many places to stay in Dorset do consider the environment – be it saving water in bathrooms, offering recycling or serving local produce breakfasts. However some go the extra mile and are powered by green energy, planting wildflower meadows and going plastic free.
For those which have been recognised as environmentally-friendly accommodation, they might be part of the Green Tourism awards, have been given a David Bellamy Conservation Award or be a TripAdvisor Green Leader.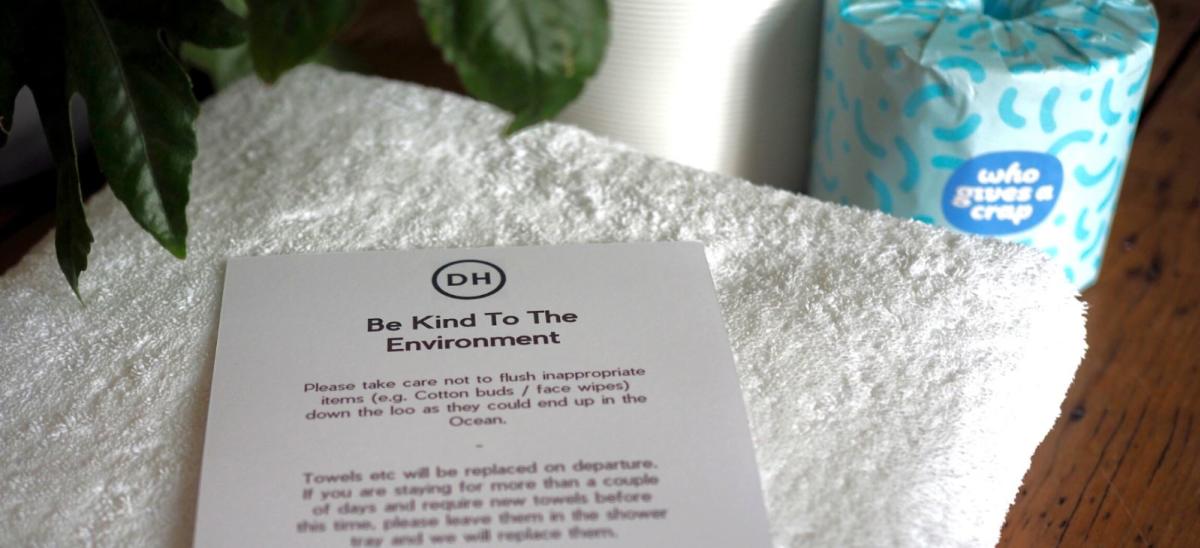 © Dorset House, Lyme Regis - a TripAdvisor Green Leader
If you are bringing your electric car with you to Dorset, you will probably want to find somewhere to stay that has an EV charger or the facility to charge-up during your visit. There is a small, but growing number of places to stay which offer these facilities, so you won't need to worry about range anxiety.
Find out more about eco-friendly accommodation in Dorset.
What to do
We've got some great ideas for you to enjoy some car free days out during your stay in Dorset. Choose to travel by vintage steam train through our beautiful countryside, cruise along the world famous Jurassic Coast or feel the wind in your hair on an open-top bus trip. Sit back, relax and let someone else do the driving!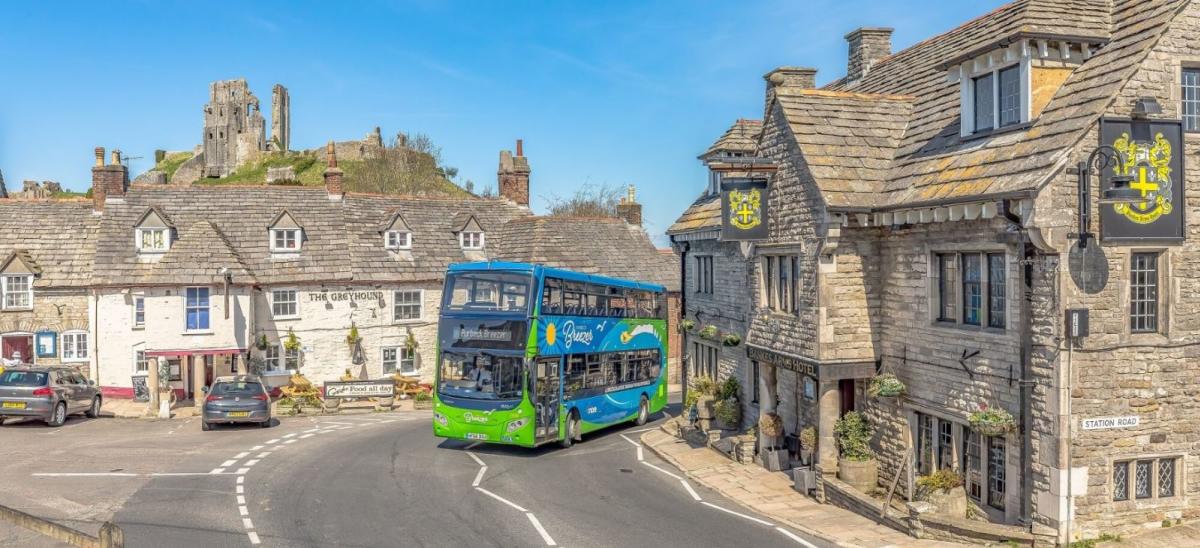 If you want to save some money during your holiday, there are a few options for getting discounts when travelling by public transport. Farmers Palmers Farm Park offer a 10% discount when you travel to the Park on the number 40 Purbeck Breezer bus. Catch a boat from Poole to Swanage and then get on a vintage steam train to Corfe Castle with a money saving Sea Train Adventure ticket. Get 2 for 1 tickets to certain visitor attractions when you travel by train. Or take a trip on the Swanage Railway and visit Corfe Castle Model Village with one ticket.
Find more things to do in Dorset.
Travelling around Dorset with your electric car
If you've got an electric vehicle, you can re-charge your battery during a day out in Dorset. Choose an attraction or restaurant where you can charge up the car during your visit.
At English Oak Vineyard near Poole you can take a guided tour and sample their English Sparkling Wines. They produce their own electricity through solar panels and run the vineyard in the most environmentally way possible.
The Club House restaurant overlooks the majestic Jurassic Coast at West Bexington near Abbotsbury. Not only can you charge your electric car while enjoying the seaviews, you can also indulge in a menu packed with local produce.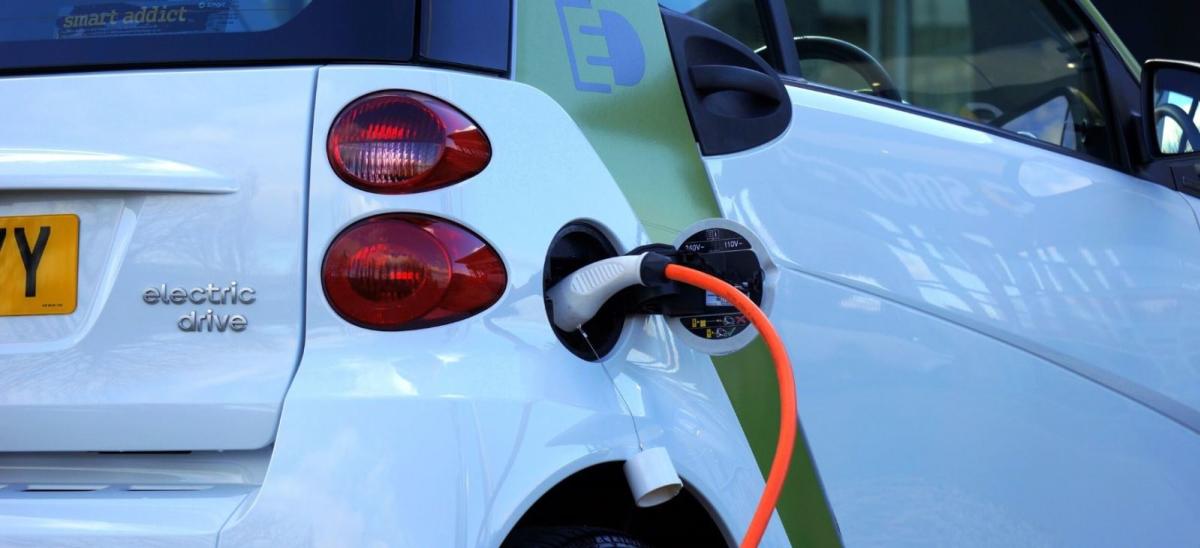 Dining at Summer Lodge Country House Hotel and Spa, near Dorchester is a truly memorable experience. The head chef serves contemporary British dishes with European influences. Many of the ingredients are sourced from local producers and from their own gardens.
The Heights Hotel restaurant on the Isle of Portland overlooks the famous Chesil Beach and Jurassic Coast. Stop by for breakfast, coffee, lunch, afternoon tea or dinner.
Where to eat
By choosing somewhere to eat out that has seasonal, local produce on the menu, not only are you supporting local farmers and producers, but you are also helping to reduce carbon emissions. The smaller the distance that the ingredients have to travel from farm to fork (known as food miles), the smaller the amount of fossil fuels needed. The good news is there are loads of menus in Dorset which feature local produce.
The Pig on the Beach and 10 Castle Street pride themselves on using produce fresh from their own kitchen gardens.
If you are already a vegetarian or vegan, or maybe venturing into the world of plant-based diets, there's a growing number of restaurants and cafes dedicated to meat-free meals. Others are expanding their menu choices and embracing the eco-friendly way to eat and drink. Take a look at places to eat in Dorset which offer vegetarian and vegan options.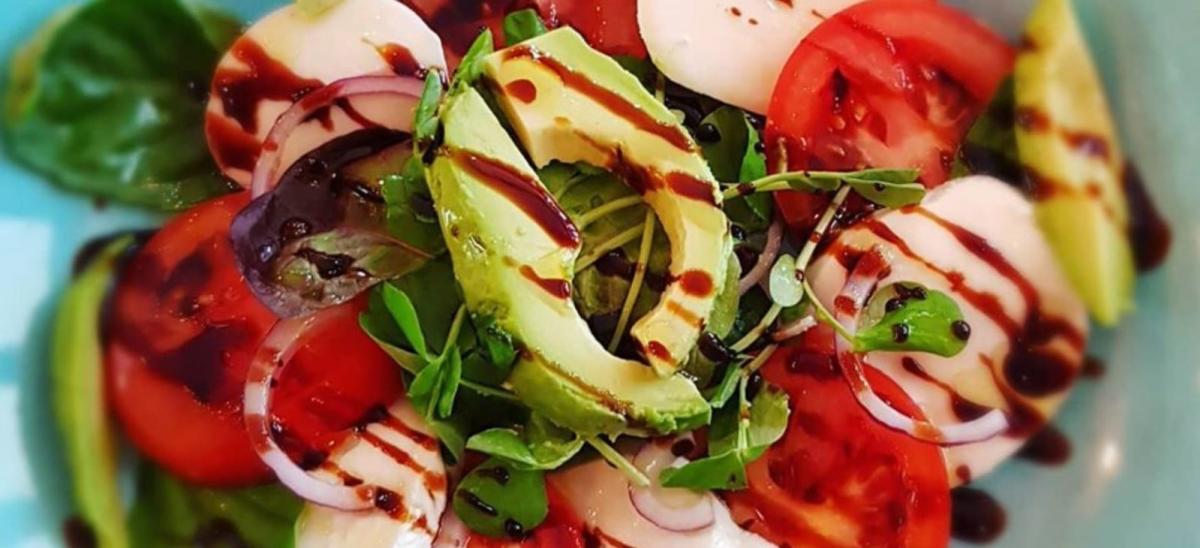 © Terra Organics
Looking for a plastic free picnic lunch? Check out our farm shops, local cafes and bakeries – they'll be pleased to offer alternatives to single-use plastic. Be sure to refill your water bottle and take your re-useable coffee cup with you and you might even get a discount for your efforts to save the planet.
Find more places to eat out in Dorset.
What to buy
To get your sustainable fashion fix, head to any of our highstreets for second hand and vintage clothing stores. Not only are you re-using pre loved clothing but you can grab a real bargain too.
Along with second hand shops, you'll also find a select few offering vegan and cruelty free products as well as clothing made from natural or recycled material using slow-fashion, sustainable methods.
If you are looking for a somewhere to buy your groceries, there are markets and farmers markets selling local produce in nearly every town. You will also find farm shops across the county, plus a new wave of zero-waste and refill shops popping up all over the place.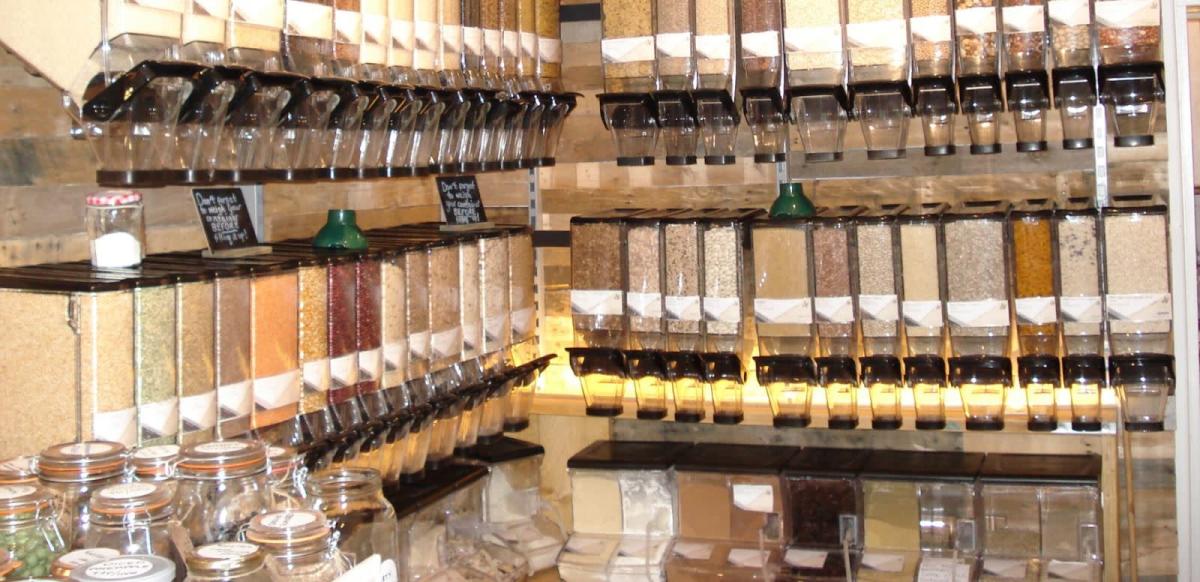 Refill shops are not only about topping up your laundry liquid, you can buy all sorts of dry goods such as pasta, rice, cereals, oils, herbs and spices. Some also sell refills of milk, eggs and peanut butter plus fresh fruit and vegetables, as well as vegan options and wholefoods too. And the best bit is that you only pay for exactly what you want, so you don't have to buy a whole bag of pasta when you just want enough for tonight's dinner. Save money and save food waste – sounds good to us.