Whether you want an eco-friendly holiday or just want to leave the car at home for the day, we have some great ideas for car free days out in Dorset.
From walking the South West Coast Path and cycling through the Dorset countryside to cruising along the Jurassic Coast and enjoying open-top bus adventures, there are lots of options for exploring the area.
Why not also check out our walking and cycling routes and travel information for some extra ideas?
A Sea Train Adventure
Start your journey at Poole Quay in the morning and board a boat for your Sea Train Adventure with City Cruises and Swanage Railway. Cruise through Poole Harbour and around the Jurassic Coastline passing Old Harry Rocks on the way to the seaside resort of Swanage.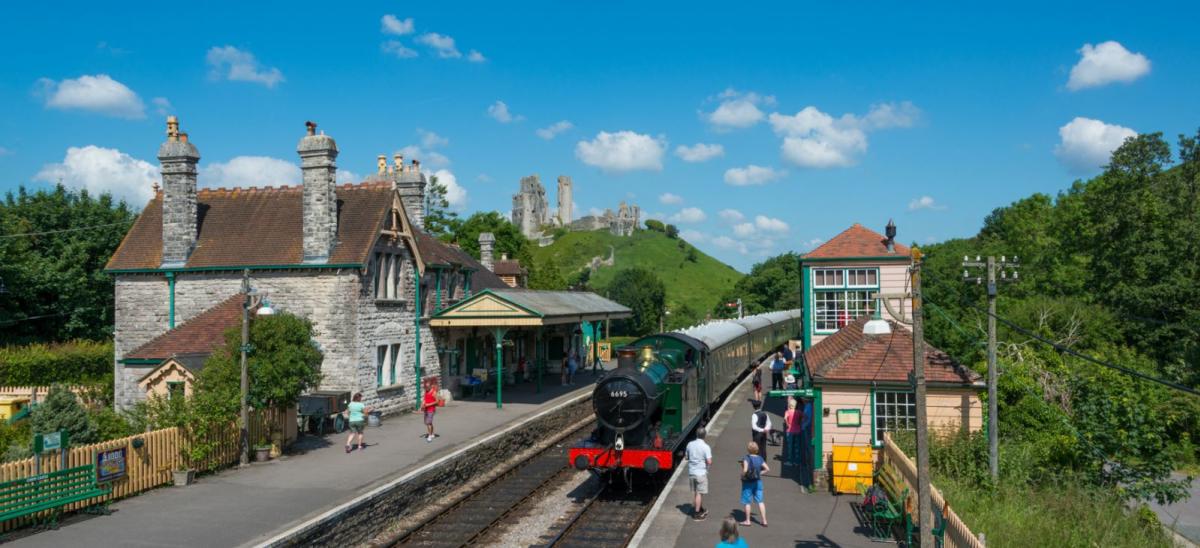 From the railway station, jump on one of Swanage Railway's vintage trains to travel through beautiful countryside to the picture postcard village of Corfe Castle.
You can either travel back the same way or catch a Purbeck Breezer bus back to Poole Bus Station via Wareham. You can get a Route One bus from Poole Bus Station to Poole Quay or walk 15 minutes via the High Street.
Explore the South West Coast Path
The 630 mile South West Coast Path links South Haven Point in Dorset to Minehead in Somerset and is the UK's longest National Trail. There are lots of different walking routes to choose from. Why not walk one way and catch a Purbeck Breezer or Jurassic Coaster bus back again?
Here is one of our favourite routes. Take the path out of Seatown, up towards the summit of Golden Cap. After a strenuous, 30-45-minute hike up 191 metres, you'll have conquered the highest point on the south coast of England! From the summit you have three choices. Head back to Seatown by 1: returning the same way or 2: follow the 4.5-mile (7.2km) circular route past the ruins of the 13th Century St Gabriel's Chapel (around the wooded slopes of Langdon Hill).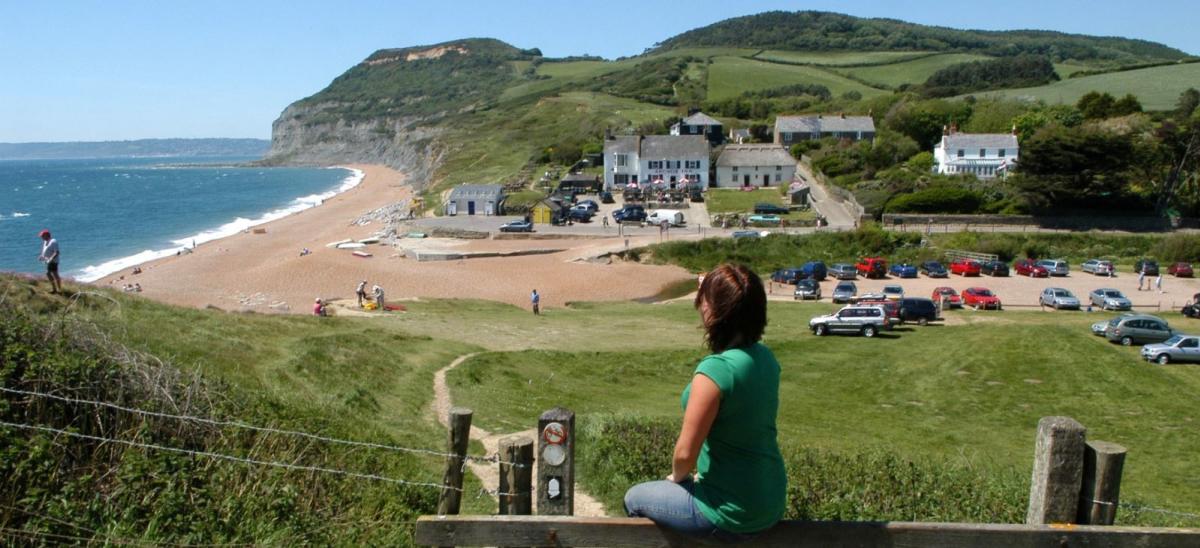 Alternatively continue westwards along the Coast Path and walk the 3 miles (4.8km) down to Charmouth. Here you can learn all about the Jurassic Coast at the Charmouth Heritage Coast Centre. Then hook up with a guide on a fossil hunting tour of the local beach and cliffs. Return via the Jurassic Coaster X51 or X53 buses to Chideock, then a short walk back to Seatown.
Poole and Wareham
Greenslade Pleasure Boats depart from either Poole Quay or Wareham Quay. Cruise along the River Frome and around Poole Harbour where you will see Brownsea Island, the biggest of the islands and if you're lucky you might even spot a harbour seal along the way. To return to your starting point, either catch the boat back again (only available for departures from Poole) or catch the Purbeck Breezer and Route One bus.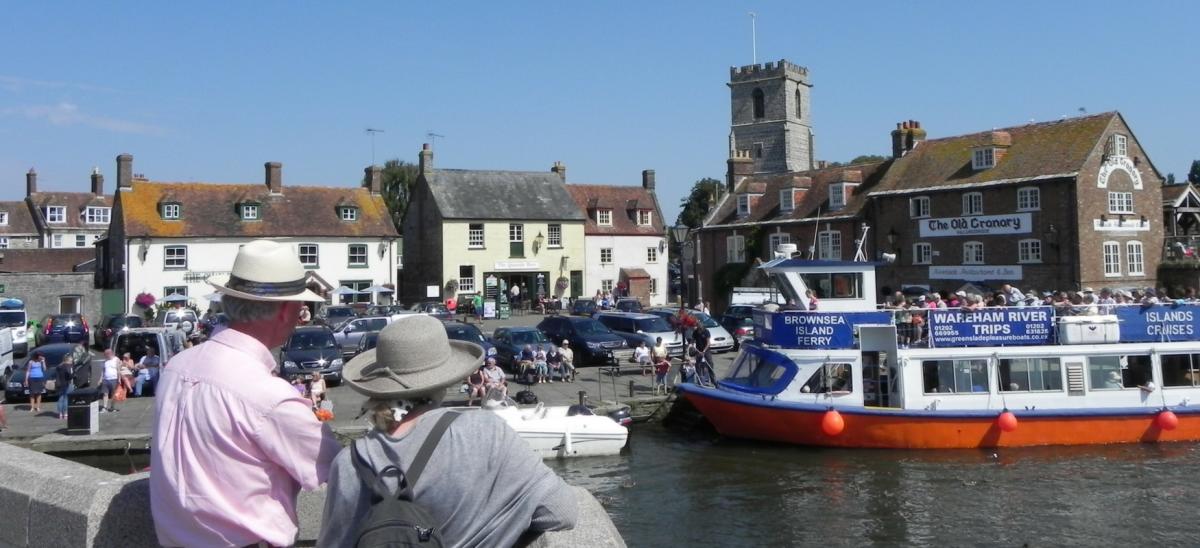 If leaving from Poole Quay, a return boat trip takes 3.5 hours with 1 hour ashore in Wareham. Or you can return from Wareham to Poole using the Purbeck Breezer number 40 bus via Farmer Palmers Adventure Park – you can get 10% off the admission price with your bus ticket. The bus terminates at Poole Bus Station, where you can transfer to the Route One bus or walk 15 minutes back to Poole Quay.
Generally, cruises leaving Poole Quay depart late morning. So if you are travelling from Wareham Quay, you can either travel out in the morning by catching the Purbeck Breezer number 40 bus from South Bridge bus stop (opposite Wareham Library) to Poole Bus Station for connecting buses to Poole Quay (Route One bus). Then return to Wareham by a Greenslade Pleasure Boat from Poole Quay, which will take approx 90 minutes. Alternatively, catch the boat from Wareham to Poole in the afternoon, spend some time exploring Poole Quay and then walk 15 minutes to Poole Bus Station to catch the Purbeck Breezer number 40 bus back to South Bridge bus stop in Wareham.
Bournemouth and Poole Sightseeing Open Top Bus
From April to September, the City Sightseeing Bournemouth bus connects Boscombe, Bournemouth, Poole and Sandbanks with a double decker hop on/hop off guided tour stopping at beaches, attractions and towns. Enjoy the panoramic views from the open top deck. It's a great way to combine your transport for the day with places to see along the way.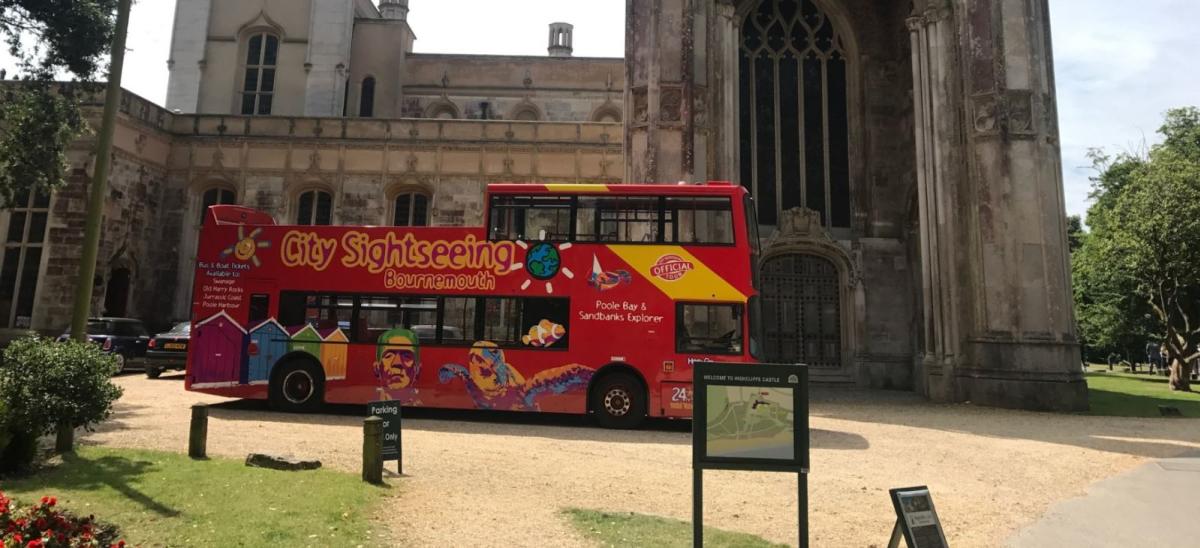 Tickets are available for 24 hours or 48 hours. You can also book tickets for bus and bike (with Beryl Bikes), as well as bus and boat (with City Cruises Poole)
Christchurch, Mudeford Sandbank and Hengistbury Head
Start at Tuckton Tea Gardens and follow the Stour Valley Way walking route to Wick Ferry and then Hengistbury Head. Be sure to admire views of Christchurch Priory church and stop at the Hengistbury Head Visitor Centre. You can then either carry on walking to Mudeford Sandbank or take the land train. At the end of the Sandbank, catch a vintage ferry back to Tuckton. If you have time, you could stop off at Christchurch Quay on the way.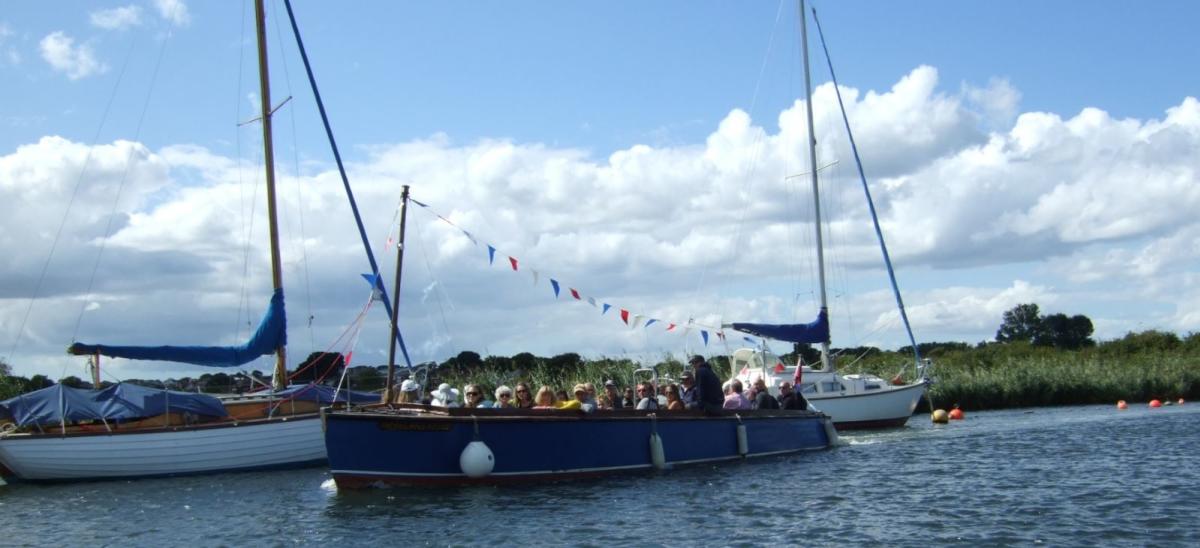 If you walk from Tuckton to Mudeford Sandbank it will take approx. 90 minutes - walking on the harbour side of Hengistbury Head is the flatter route, but walking on the coastal side over the top of the headland means you'll get some amazing views of Bournemouth, Christchurch and the Isle of Wight.
If you decide not to walk, you can get a return vintage ferry from Tuckton to the Sandbank, calling at Wick (and the fabulous Captains Club Hotel) and Christchurch Quay along the way. Make sure you spend some time relaxing on the golden sand of the sandbank beach. If your schedule allows, there is also a ferry connecting the Sandbank to Mudeford Quay across the mouth of the harbour, which is lovely for a short walk or refreshment stop.
You can catch bus numbers 1b, 1c, 33 or 80 to Tuckton with More Buses. Bus numbers 33 and 80 also connects with Hengistbury Head.
Poole Harbour Trails
Poole Harbour is the largest natural harbour in Europe and half of the harbour is within an Area of Outstanding Natural Beauty. You can walk around the edge of the Harbour using 6 walking routes. Each section of the Trail is between 7 to 8 miles in length, travelling past beaches, woodlands, rivers or heathland. They are designed as one-way walks so that you can return to your starting point by bus, or continue walking onto the next section of the Trail.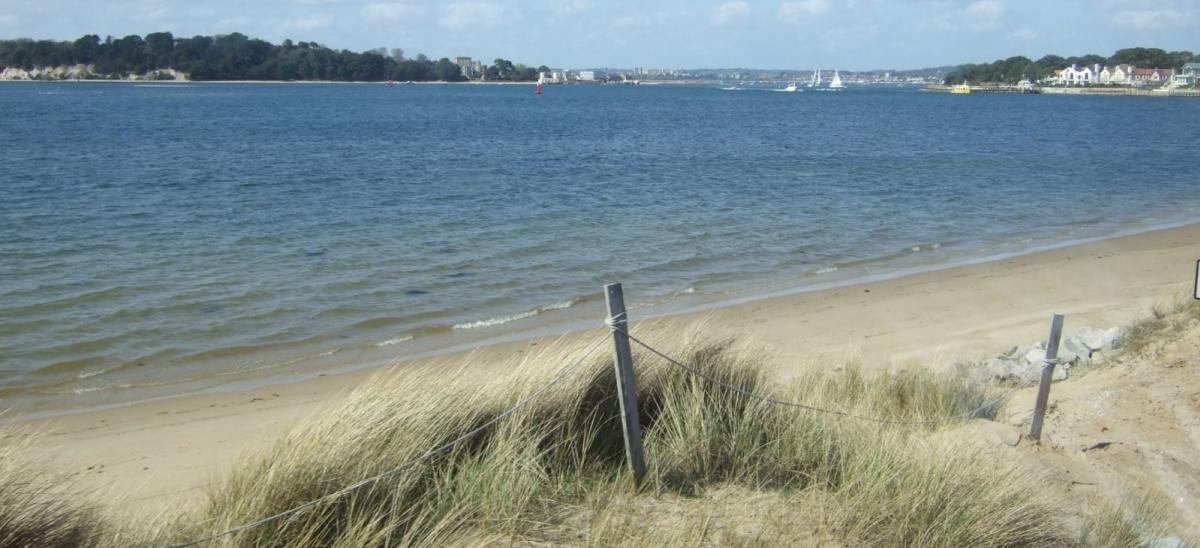 Burton Bradstock, West Bay and Lyme Regis
You have two choices for your walking route from Burton Bradstock to West Bay. You can either take the 3 mile coastal route or 4.5 mile inland route. Then feel the wind in your hair with water taxi ride between West Bay and Lyme Regis with Lyme Bay Rib Charter.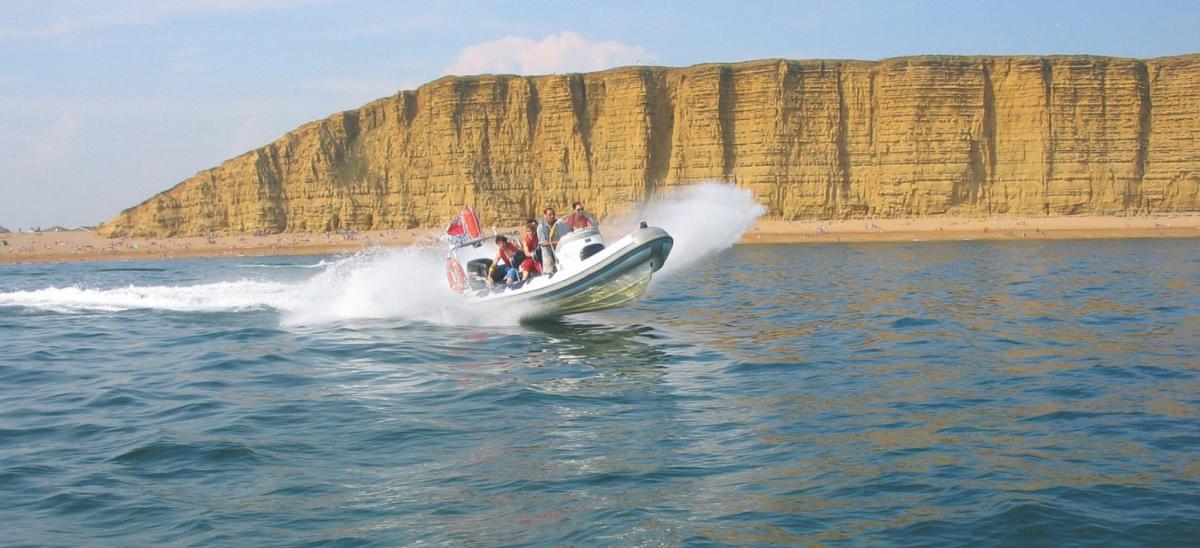 After spending some time exploring charming Lyme Regis, catch the Jurassic Coaster bus number X53 back to Burton Bradstock.
North Dorset Trailway
For 14 miles between Sturminser Newton and Spetisbury you can walk or cycle using the North Dorset Trailway. Along the way, you can explore the market town of Blandford Forum, visit Fiddleford Manor and step back in time at the restored Sturminser Newton mill.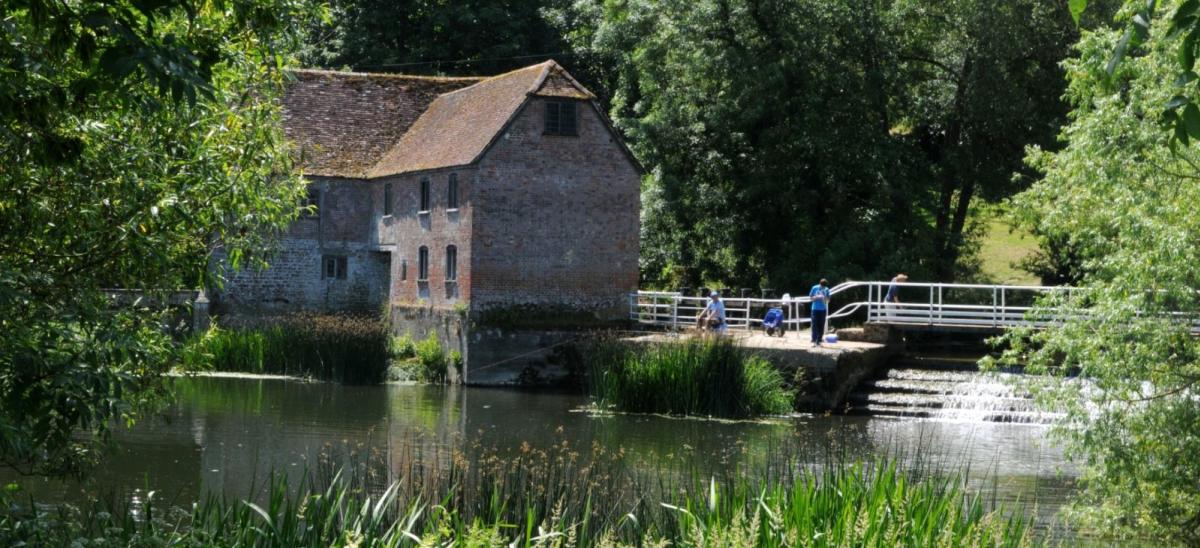 There are a number of circular routes from the Trailway or you can walk one-way and return by bus. The X8 bus operates between Spetisbury and Blandford Forum. And the Y4 bus runs between Blandford Forum, Shillingstone and Sturminster Newton.
Dorchester, Weymouth and Portland
Wide and sweeping coastal views are combined with quiet valleys on this splendid 10 mile walk from Dorchester to Weymouth. After passing Max Gate, the home of Thomas Hardy, the route then takes you through woods and close to Winterborne Came Church, the resting place of the Dorset poet William Barnes. The walk then continues through a gentle valley before emerging to give stunning views of the sea before descending through the picturesque village of Sutton Poyntz and then the final coastal walk into Weymouth.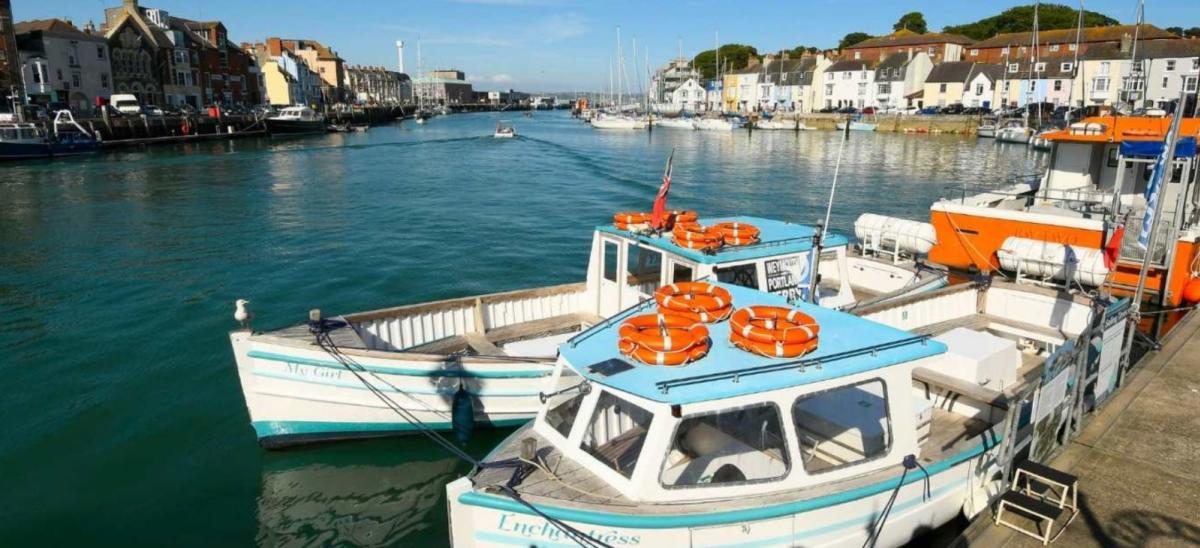 You can then take the open top Jurassic Coaster bus number 501 from Weymouth over to the Isle of Portland and onward to Portland Bill. Take time to explore the Lighthouse and nearby Pulpit Rock before returning to Weymouth on the 501 bus, then onward to Dorchester by bus or train.
Castleman Trailway
The Castleman Trailway's 16 mile route follows much of the old Southampton to Dorchester railway line between the towns of Ringwood and Poole. It is suitable for both walking and cycling and if you don't have your own bike, you can hire one from Moors Valley Country Park.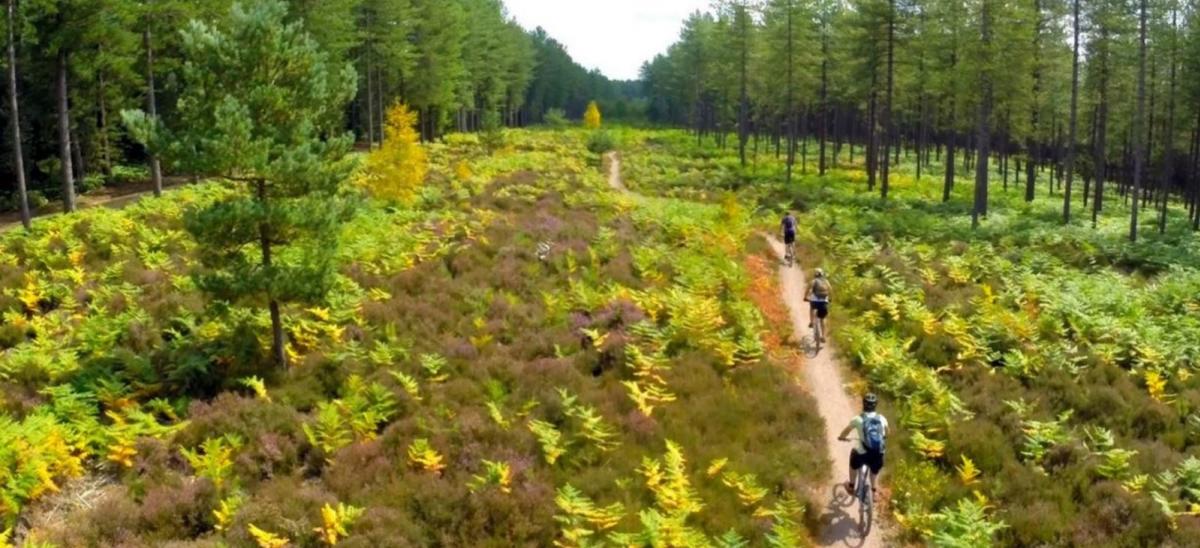 The Trailway connects Upton Country Park, with Moors Valley Country Park and Avon Heath Country Park via the picturesque town of Wimborne Minster. It is split into sections if you don't want to tackle the whole route in one go. And buses are available between towns so that you can return back to your starting point.