Visit Dorset Business Support
Increase your business profile with Visit Dorset
Market your business with Visit Dorset and together we can promote the destination of Dorset.
We offer a full range of options to showcase your business to new customers and to help you raise brand awareness.
Choose from options including our online membership where your business will be featured on www.visit-dorset.com, and businesses offering Things to Do in Dorset can also opt to be included in printed marketing in our Days Out in Dorset map and guide.
Visit Dorset members can benefit from additional website marketing opportunities.
If you are looking to enhance your current Visit Dorset landing page, raise awareness, increase web traffic or generate bookings then take advantage of one of our additional feature opportunities available on the official visitor website for Dorset.
Business promotion on visit-dorset.com
Do you aim to attract visitors to Dorset to be your customers? Then visit-dorset.com is just the place to spend your marketing budget.
Visit Dorset is a trusted and established brand, our website ranks highly in all Dorset tourism related searches. Our website receives an average of 2.5 million visits per year and we have advertising options for all budgets including our maximum exposure listing on every webpage offering you a possible 976,000 ad impressions per month. We offer great value options for our members to enhance their marketing with us and can provide you with your statistics so that you can assess your advertising and book again with confidence.
Advertising options for Visit Dorset members include following extra options:
Banner adverts displayed on most pages of visit-dorset.com 
Feature adverts featuring on specific sections e.g. Things to Do, What's On events pages, Visit Weymouth, Visit Bournemouth, other towns or village landing pages, the Jurassic Coast, Places to Eat and Drink in Dorset plus lots more options.
Here are some of the features we can currently offer and more options may be available in the future, please call us to discuss your ideas and advertising needs.
Visit Dorset Banner Ad
If you want the ultimate in maximum exposure for your business on visit-dorset.com choose our Visit Dorset banner ad. This very popular advertising space features not only on our homepage, it's also on most pages of the website! 
We price this advert on a monthly basis because our website visits range across the year from 100,000 to 480,000 visits and our page views could achieve a whopping 962,000 impressions in a month.
Please note that no one business can book this banner ad for more than two consecutive months at a time and bookings are taken on a first come first serve basis, contact us for our monthly prices ranging from £300- £500 +vat and information about word count and URL requirements, banners measure 1000 x 300 px.
Here's an example of how that could look

Visit Dorset Don't Miss Feature
Would you like to...
Highlight a special seasonal marketing campaign?
Attract attention to a special event?
Promote annual passes?
Feature a direct link to your own website?
Our 'Don't Miss' section could be perfect choice for your business. These flexible feature slots are pictorial with a short text and offer a URL link directly from a chosen popular landing page straight to your campaign page on your own website. Designed to enhance your current marketing with Visit Dorset by promoting your special campaign for short periods of one or two months.
The 'Don't Miss' slots are available to be booked on a monthly basis with a maximum of two consecutive months at a time, prices start at £200 per month.
Summer lodge a spa and afternoon tea experiences book here.
Enjoy the beautiful autumn colours with friend. Two-for-one special offer voucher now available here.
Support us and send an ape adoption certificate as a special gift to show you care.
Say hello to our email newsletter subscribers
We create topical and seasonal content for our growing database of over 26,000 email newsletter subscribers to make sure that Dorset is never far from their minds. Do you have an offer, competition, or something new that would be of interest to them?  Contact us to book a feature in our monthly consumer e-newsletter prices start at £75 - £150 (including image limited text and URL link).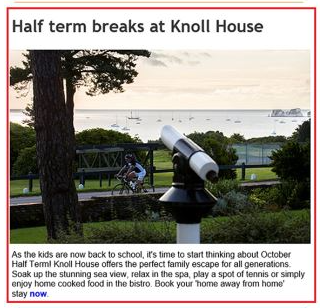 If you'd like to offer a discount or an open day for owners of Dorset tourism businesses then you might like to use our e-newsletter to advertise your promotion or invitation. We send regular communications to 700 Dorset tourism business and could help you deliver your news. Our subscribers trust us to make sure that we only send information that's relevant to them, so these emails have a very high open rate and we can only accept certain articles that fit our criteria.
Competition prizes and press trips
Contact us if you'd like to work with us to offer competition prizes or if you are interested in hosting press trips to reach your target markets. Offering a fabulous prize can be a really effective way of raising the awareness of your business and Visit Dorset is a trusted brand which helps competitions have a great success rate. Offering prizes can also be a good way to increase your database or social media for future communications. All competitions are hosted on visit-dorset.com website.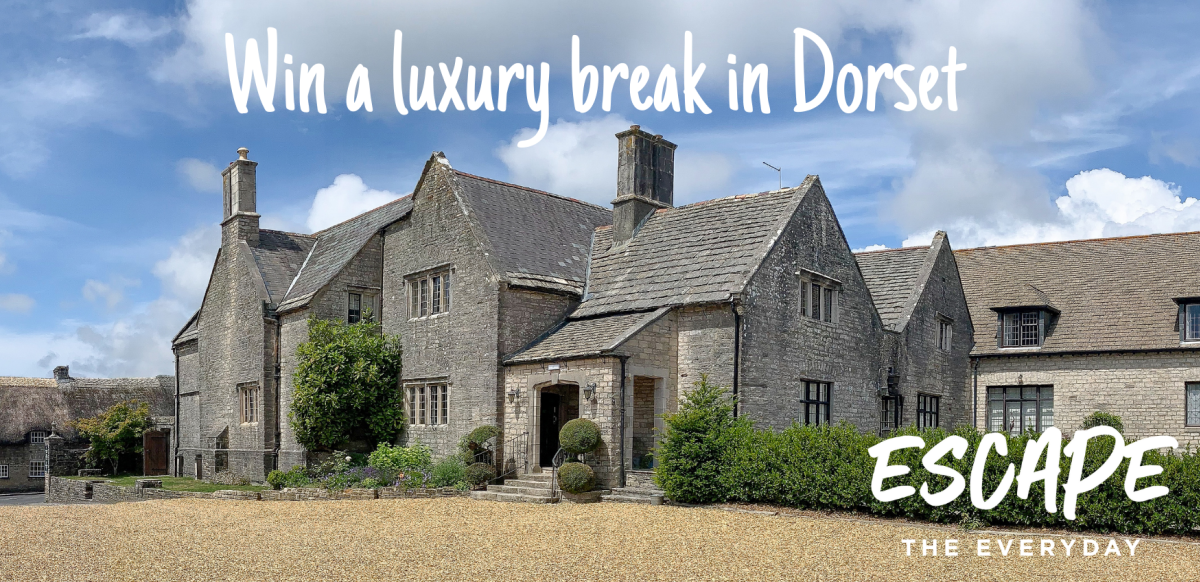 Corporate sponsorship
Love what we do and feel that your brand is a great fit for us? We'd love to hear from you about collaborating for mutual benefit. Visit Dorset is supported by Dorset Council and it's important for us to find innovative ways of funding what we do. 
Social media boost
Use our successful social media channels on Facebook, Instagram and Twitter to run a campaign for your business.
Town Councils and partner organisations
Visit Dorset can now offer a range of options to town councils and partner organisations. Talk to us about tourism websites with incredible technical functionality and the ability to help you support your communities. Visit Dorset is providing town websites (microsites of visit-dorset.com) for two Dorset towns for 2022 Lyme Regis and Sherborne.
Our team can also help plan and host social media campaigns and banner adverts for Town Councils, Business Improvement Districts (BIDS) or organisations in partnership with you.
We welcome discussions and collaborations and have creative ideas and solutions that can be economical and effective for you as well as benefitting from our teams expertise and experience.
Contact us to arrange an initial chat to see how we can help.