Travellers around the globe are becoming more aware of the impact they are having on the planet when taking a holiday or short break. 
You may have heard phrases such as green tourism, sustainable travel and eco-friendly holidays - they are well-known ways of visiting a destination with minimal effect on the local environment, wildlife and culture. You'll be pleased to hear that these types of holiday needn't break the bank, in fact low cost holidays can also be brilliant low impact holidays.
We're delighted that many visitors to Dorset are already doing their bit to keep our coast and countryside beautiful, as well as finding ways to lower their carbon footprint whilst having a fantastic holiday. 
We want everyone who comes to Dorset to have a wonderful time and make memories which last a lifetime. Enjoy our fabulous World Heritage coast, eat delicious local produce and explore hidden gems. When you make sustainable choices, it means the visitors of tomorrow will also have a wonderful time and get to make memories for many years to come. 
Find out how you can travel more sustainably, boost your eco-credentials and save money.
Stay longer and slow down 
If you're normally a lover of short breaks and long weekends, consider swapping 2 long weekends for a 7 night stay or more. You'll halve your travel time, travel costs and emissions, plus you'll get to spend more time relaxing on holiday instead of travelling to get there. 
Modern lives can be so hectic and we think you deserve to truly unwind on holiday and slow down to the Dorset pace of life. Get to know our culture, the locals and your surroundings by spending more time in one place.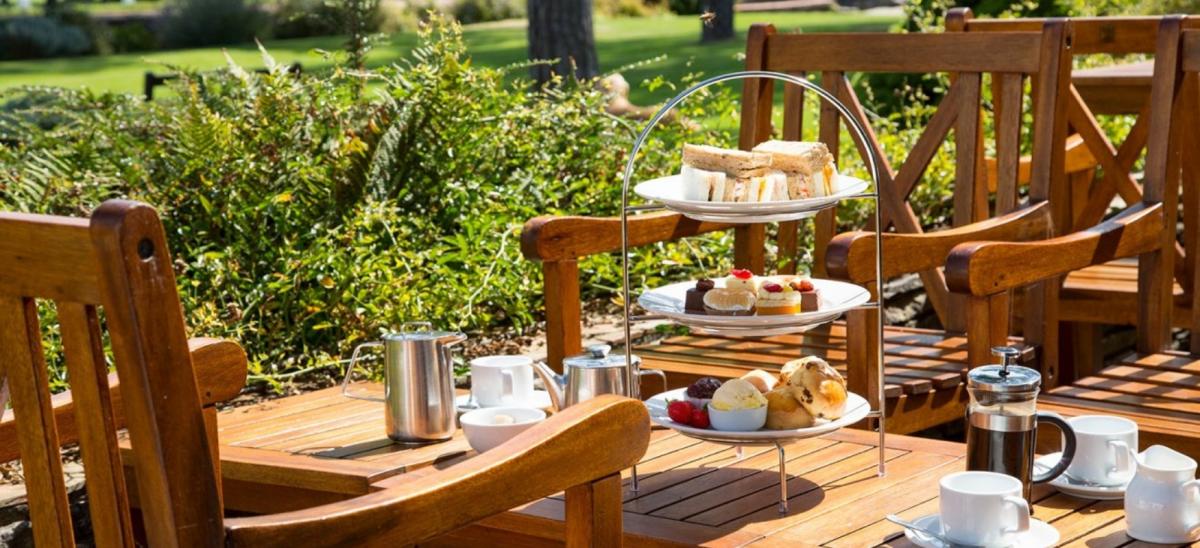 © Knoll House Hotel, Studland
Take your time and dine in at cafes, restaurants and pubs instead of getting a 'grab and go' lunch. You'll save on single-use packaging and have more time to savour the flavours. 
We encourage you to take a digital detox – so switch off your phone, unplug your headphones and connect with the natural world instead of the virtual one.  
Be fuel efficient 
If you're travelling to Dorset from Europe, getting the ferry or train via the Channel Tunnel are good options. Ferries connect with Poole from Europe and the Channel Islands and the Euro Star travels into London where you can catch an onward train to Dorset. If you have to fly, choose a departure from your local airport and book direct, energy efficient flights in economy class with airlines which off-set their carbon. You can also off-set your flight carbon - there are websites which help you calculate the amount to off-set and then you can choose how to do it, for example by donating to a tree planting project.
If you live in mainland Britain, arriving by train or coach is perfectly possible with connections via London, Bristol, Southampton etc. If driving is your only option, make sure your car is operating at maximum efficiency by checking the tyre pressure, not overloading the boot or roof rack with unnecessary items and if you're hiring a car, choose the smallest size possible and preferably an electric one.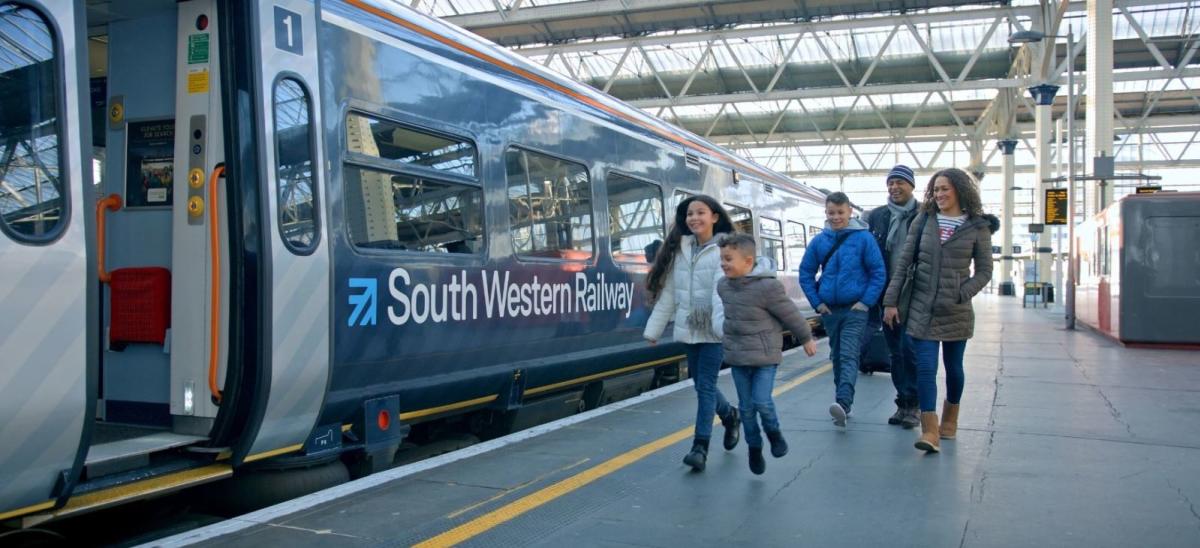 © South Western Railway
You might even consider off-setting the carbon from your travels to and around Dorset (or for your whole holiday). 
Find out more about travelling to and around Dorset. 
Eat, Sleep, Green, Repeat 
There are lots of eco-friendly places to stay and some have won awards for it – these are the ones who go above and beyond for their guests and the planet. 
Eco-conscious campers will love our low-impact, rustic campsites with the added bonus of being a great low-cost holiday option. Be aware that camping (or motor-homing) outside of a campsite or designated area is not allowed in Dorset, but with over 100 campsites to choose from, we're sure you'll find the perfect pitch for you.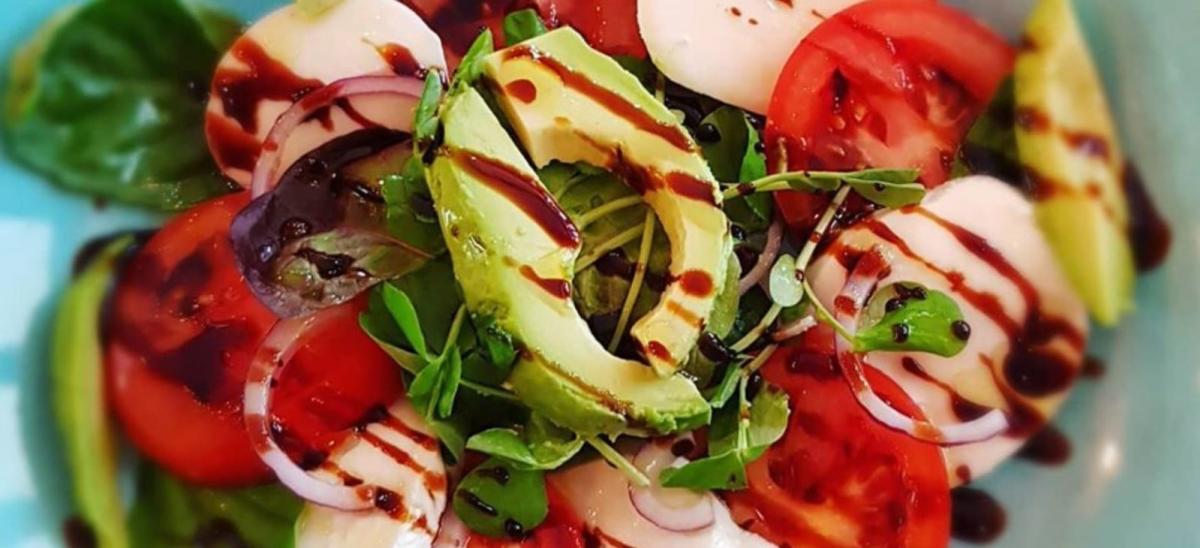 With Meat Free Mondays and Veganuary becoming part of the foodie calendar, you'll be pleased to find many menus offering plant based and vegetarian dishes. You'll also find vegan and vegetarian cafes and restaurants in Weymouth, Dorchester, Bournemouth and Poole. 
And of course, being a mostly rural county, there is plenty of local produce available in our restaurants, farm shops and markets. The producers will proudly tell you about the provenance of their cheese, meat or fish and how it supports rural life in Dorset. 
Give the car its own holiday 
You've already got a gold star if you plan to travel without your car, but you can still pick up a few extra credits for walking, cycling or using public transport for your days out.  
Remember, it's not just about getting from A to B as quickly as possible. Make the journey part of your day out – kids big and small will love getting on an open top bus to the beach, a steam train to see a ruined castle or a cruise along the Jurassic Coast. Check out our ideas for a car free holiday.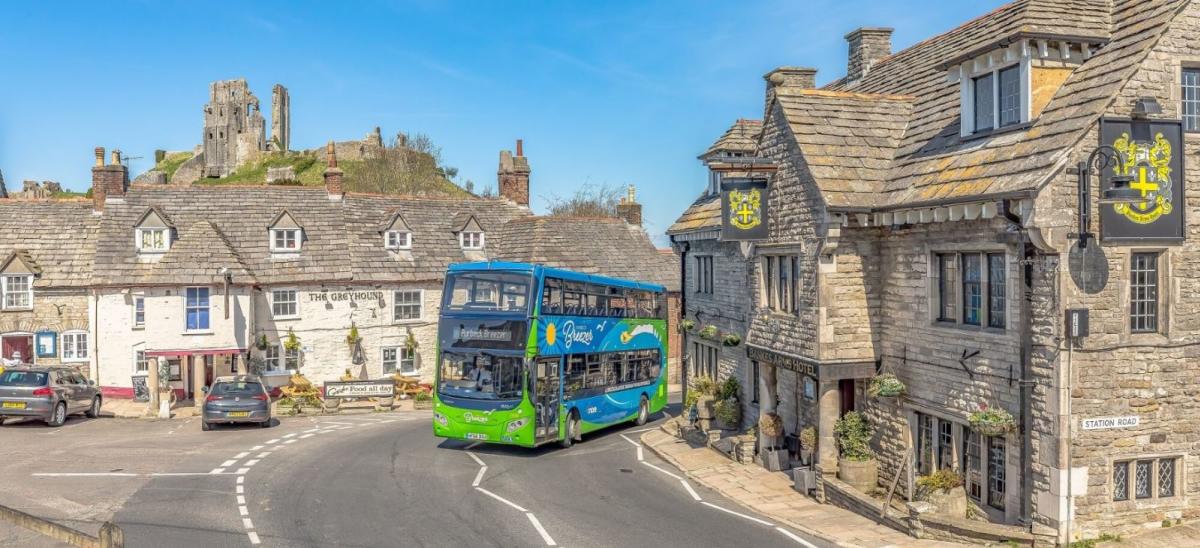 © Purbeck Breezer / Shazz Hooper Photography
If you haven't bought your own bike, there are lots of places to hire one (including electric bikes) or if you're visiting Poole, Bournemouth or Christchurch, you can use a Beryl Bike or Beryl e-Scooter to pedal or scoot around these coastal towns. 
If you really need a car for longer day trips where trains and buses aren't available, think about hiring an electric car or finding a local car club (you'll find them in Poole and Bournemouth). 
Join the Refill Revolution 
The Refill Revolution started with promoting places to get free tap water top ups. When you download the Refill App, you'll now find loads more places to eat, drink and shop without pointless packaging. 
So, whether you are getting a coffee using a reusable cup, picking up a picnic using your own lunchboxes or shopping for dinner at a zero waste shop, you can find your nearest outlet on the App.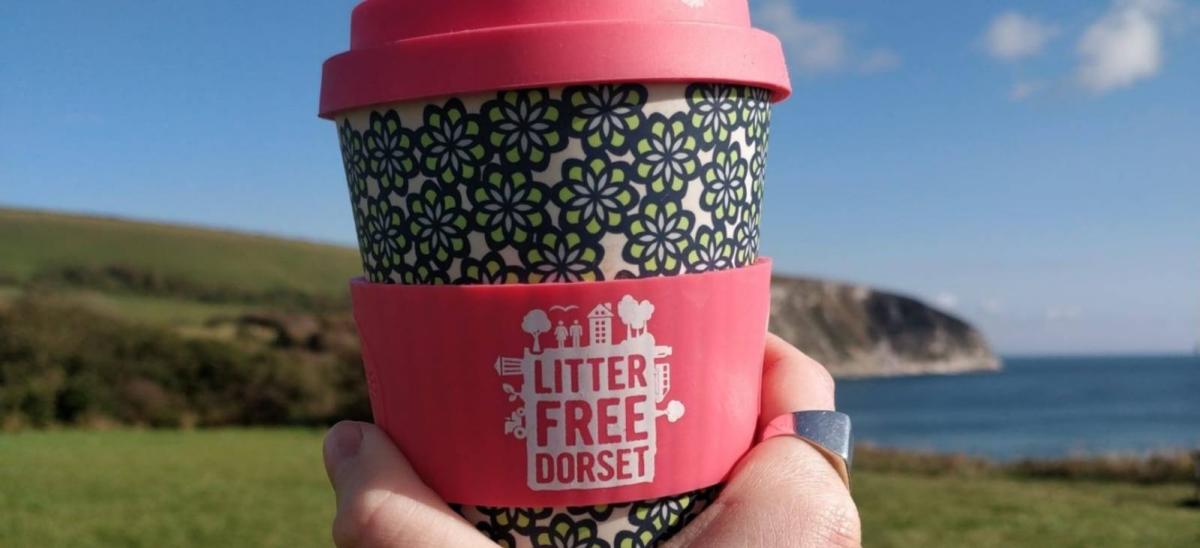 Covid-19 has taught us that our natural environment is super important to human health and wellbeing. It lifts our spirits and provides the escapism we need right now, giving us space to exercise, play and relax. If we look after nature, it will look after us. 
Unfortunately, BBQs and campfires have been lit in heathlands, forests and nature reserves where they have caused devasting fires with long lasting effects on wildlife and the landscape. 
We encourage you to swap having a BBQ for packing up a delicious local produce picnic and heading out for a day of adventure. You can get some recipe ideas of what to make and where to buy the ingredients from Dorset Food & Drink.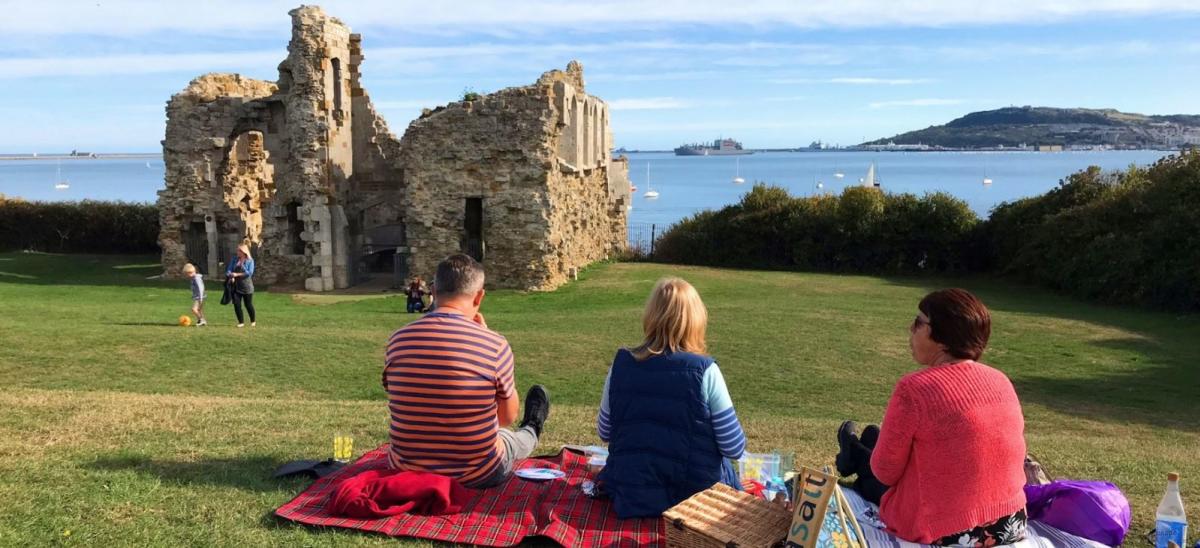 Explore more 
Don't be afraid to get off the beaten track and away from the crowds.  
There are so many amazing places in Dorset which don't feature on the 'top 10' and 'must see' lists, meaning there will be less people visiting them and less impact on the surrounding landscape and wildlife.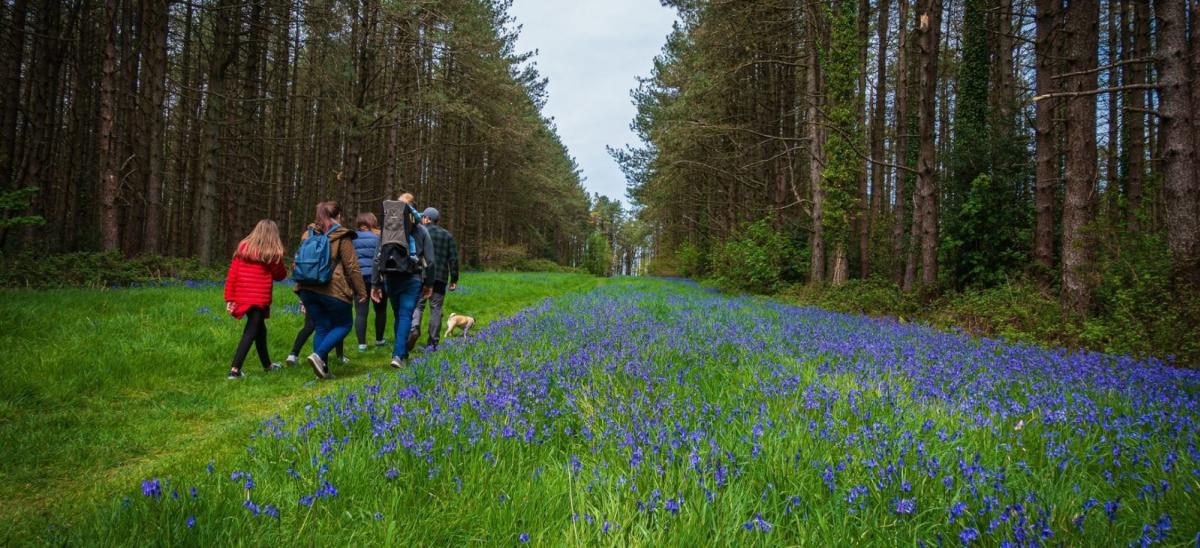 If you're looking for a less crowded beach in the east of the county, use the Beach Check app. It has a traffic light system using the latest technology to help visitors and residents alike avoid busy hotspots. The simple-to-use app is free to download and available now from Google Play and the Apple App Store. 
And if you're wanting to go for a walk or bike ride in our countryside, check out the Countryside Code for the best advice about which paths to follow, knowing where you can and can't take your dog and lots more about being safe and planning for your day out. 
Leave only footprints
Many of Dorset's visitors choose to come here for the green rolling hills, pristine and clean beaches, fresh air and safe bathing waters.  
But if we're to keep our coast and countryside clean and litter free for tomorrow's holidaymakers (or for when you return for your next visit), we need your help.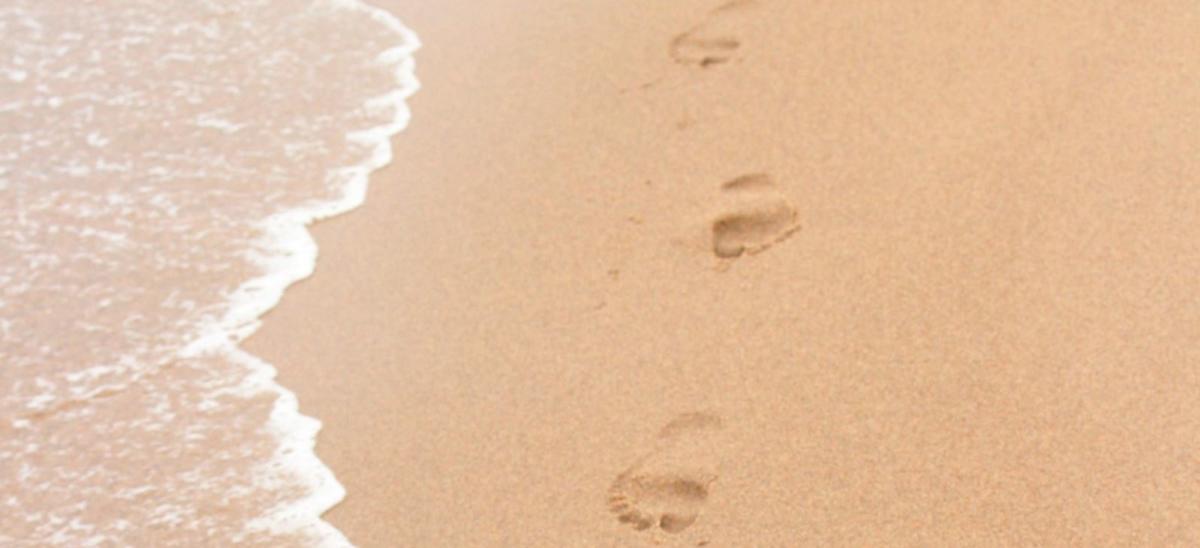 There are lots of litter and recycling bins to dispose of your rubbish while you are out and about, but if you can't find a bin (or they are already full), make sure you have a spare bag with you to keep your rubbish until you get home or back to your accommodation. 
Remember to take only memories and leave only footprints. 
Give back 
More and more people want to learn and experience something on holiday which they can take back home or that makes a difference to the local area. 
Spending a couple of hours (or as little as 2 minutes) volunteering could make all the difference and give you that warm and fuzzy feeling of giving a helping hand to Mother Nature.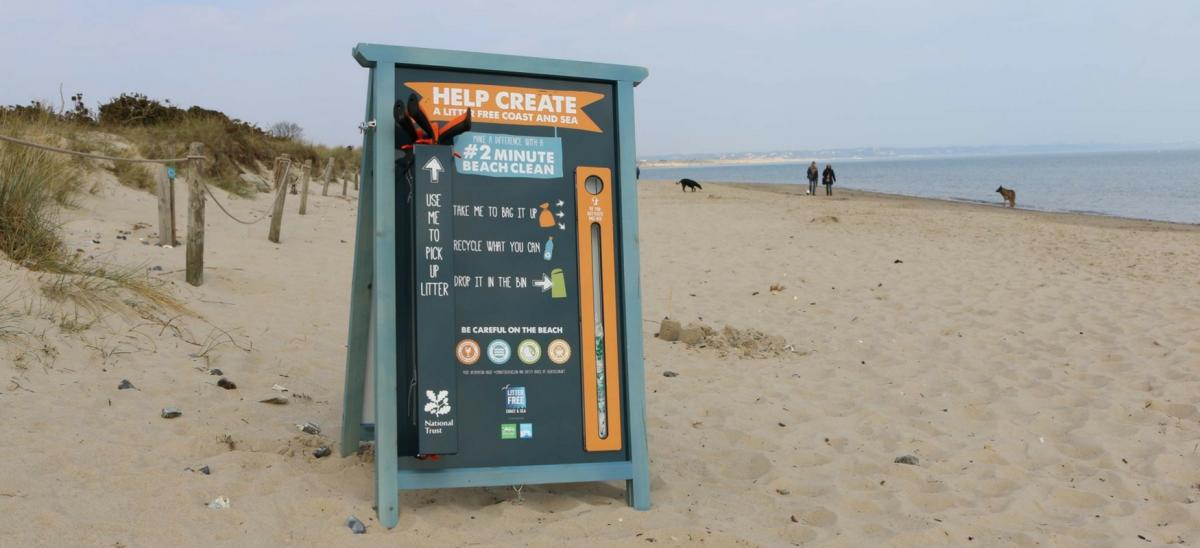 The National Trust, Dorset Wildlife Trust, RSPB and many other organisations hold regular volunteering events. Or when your down at the coast, take part in a 2 minute beach clean or out in the countryside, a 2 minute litter pick. You'll find nearly 40 litter picking stations all along the coast (and a few inland too) showing you how you can get involved and make a difference. 
Refuse, reduce, recycle 
There are many plastic free communities in Dorset where single-use plastic packaging are becoming things of the past – hurray! 
Wherever you are visiting, don't forget to refuse plastic bags, choose food, drink and gifts with less packaging and recycle wherever possible. 
Many people are used to doing this at home, so we'd love it if you can pack your excellent eco-habits and bring them on holiday with you. Don't forget to pack your reusable shopping bags, water bottle, coffee cups and cutlery too!