I'm Cheryl, a member of the Visit Dorset tourism team and I love exploring family-friendly, off road cycle routes. This is the second part of my family cycle ride, exploring the North Dorset Trailway. 
In my previous blog, my family and I cycled a 3 mile section of the North Dorset Trailway from Sturminster Newton to Shillingstone. We (my husband and two children aged 16 and 10) loved it and were keen to come back and cycle from the other end of the route from Blandford Forum to Shillingstone, which is 6 miles one-way. The entire Trailway is 14 miles in total.
The North Dorset Trailway is a linear walking, cycling, horse-riding route from Sturminster Newton to Spetisbury. The Trailway is largely made up of sections of the old Somerset and Dorset Railway which linked Bristol and Bournemouth until the 1960s, making it a great cycle route for families as it's a mainly flat, off road, tarmac and gravel track. 
On a Sunday afternoon we packed up our bikes again and some homemade cake (coconut and lime this time) and headed for Blandford Forum.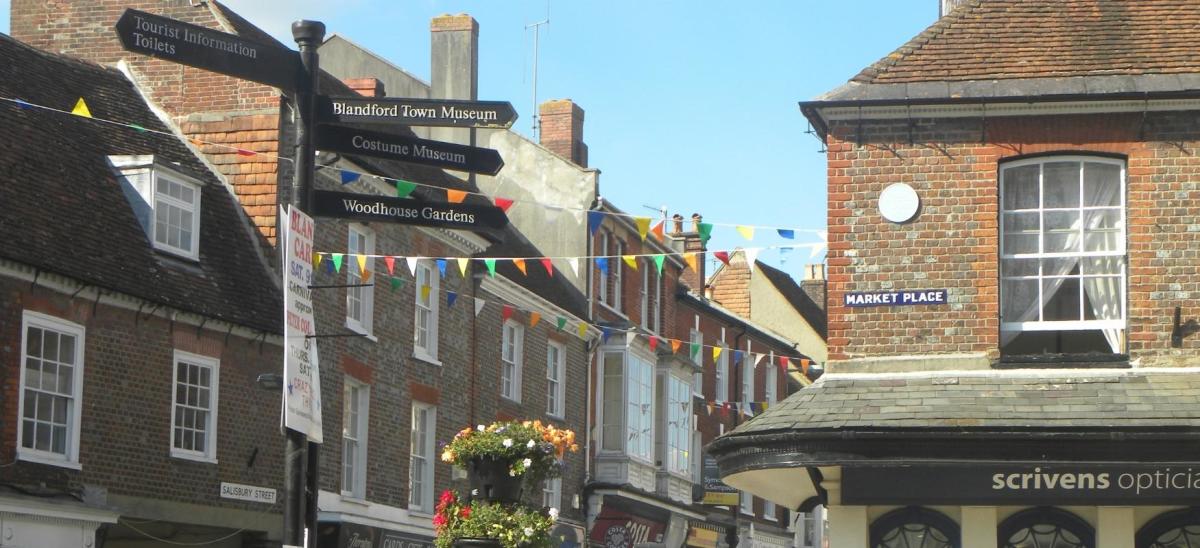 Blandford is a lovely Georgian town and well worth a visit before setting out on the trail. We parked at the small, Station Court car park. It was a little tricky to locate, tucked away in a cul-de-sac off of Damory Court Street, but it's worth starting here as it makes a perfect start to the route with its small section of track and information boards on display.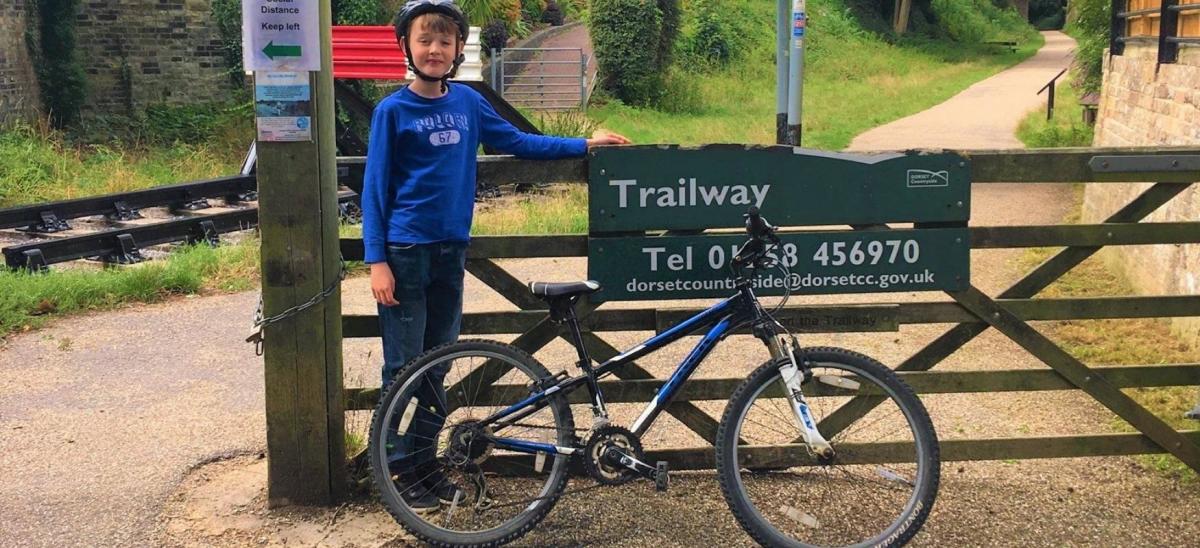 We set out along the route and were soon cycling through different shaped tunnels, across bridges over open fields and the meandering River Stour. The route is great because it's very varied. There's open countryside sections with far reaching views of Blandford Forest and Hambledon Hill, but also shady tree lined sections making it lots of fun. Look out for the tree stump carving of a funny face tucked into the hedgerow. We even spotted a peacock in a field!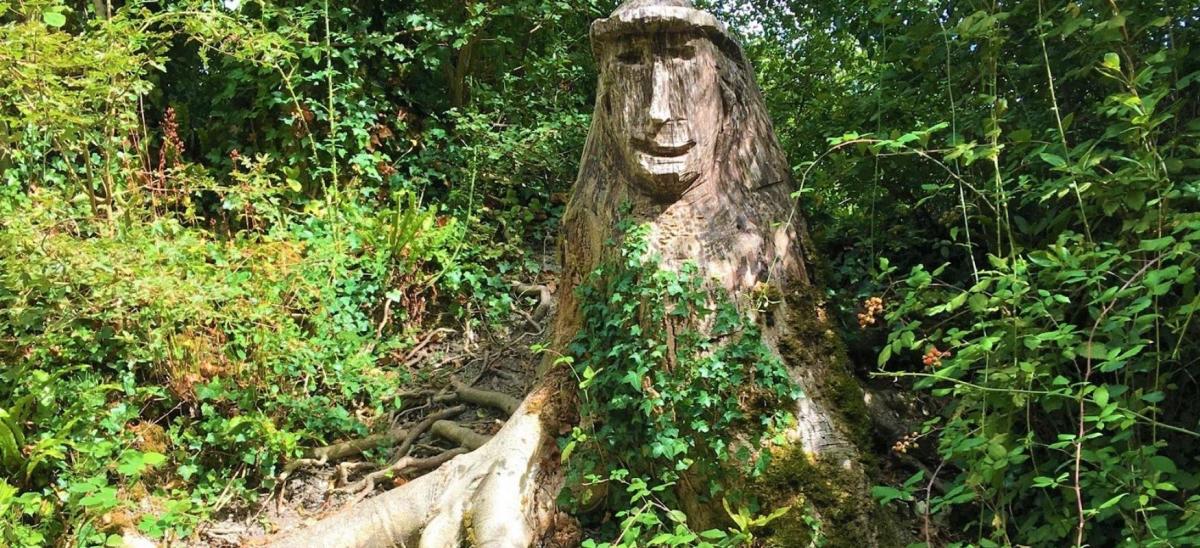 My favourite part of the route was cycling into the quintessentially charming village of Stourpaine. There's a short on road section here but it's very quiet and the route is well signposted. There's a village pub here which also doubles up as the village shop (small route detour required).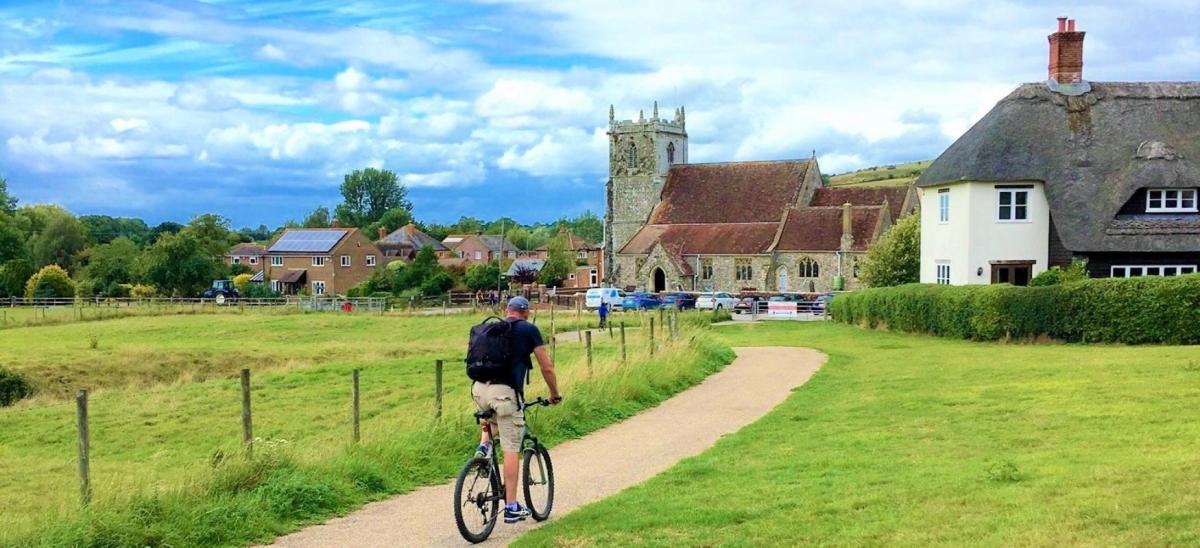 My 10 year old was determined to complete this part of the route and make it all the way to Shillingstone, a lovingly restored station which I mentioned in my previous blog.  We made it, stopped for an ice-cream at the Station café and then turned our bikes around and headed back to Blandford. We made a brief stop at Shillingstone play park for a go on the obstacle course and another rest for me! 
We cycled approximately 12 miles in all, from Blandford to Shillingstone and back again. The Trailway is great fun and there are lots of points where you can park and join the route, so you can do as much or as little as you like. Check out the North Dorset Trailway website for full route details. 
We can't wait for our next cycle adventure!