I'm Cheryl, a member of the Visit Dorset tourism team and I love a cycling adventure, getting out, visiting new places and making lovely memories with my family. 
Amazingly, there's still so much on my Dorset 'to do' list, so as the sun was shining and we (my husband and 2 children aged 15 and 9) had a weekend with not too much going on, we packed up our bikes, bottles of water and some homemade cake and headed out to explore the North Dorset Trailway - a 14 mile linear walking, cycling, horse-riding route from Sturminster Newton to Spetisbury. 
The Trailway is largely made up of sections of the old Somerset and Dorset Railway which linked Bristol and Bournemouth until the 1960s, making it great for families as it's a mainly flat, tarmac and fine gravel track. Little legs may find the gravel a little more tiring, but my children were fine. There are some road crossings and a short, quiet on-road section at Stourpaine, but the part that we did was perfect for all abilities. 
Where to start
We parked in the Station Road Car Park in Sturminster Newton.  It's free to park here after 3pm every day which is really helpful when you don't know how long you might be out on the trail for. The start of the trail is easily signposted from the car park.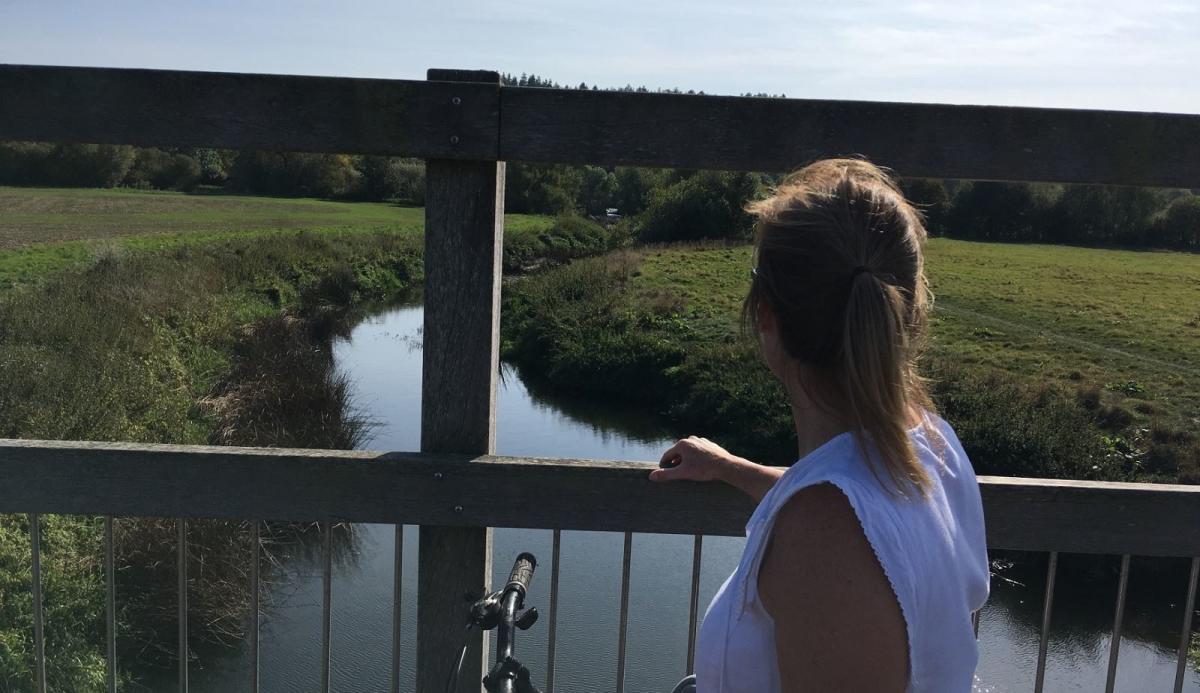 As soon as you're on the trail you get that lovely sense of peacefulness and fresh air.  We cycled past fields of towering sweetcorn with far reaching views over the countryside. We cycled over the odd river bridge and cattle grid (optional) and past a signpost to Fiddleford Manor (a medieval house built for the Sheriff of Dorset and in the care of English Heritage) and detours to pubs and tearooms. 
Where to stop
We stopped off for quick rests, to eat cake and pick the odd blackberry and as we neared Shillingstone, the magnificent Hambledon Hill came into view ahead of us.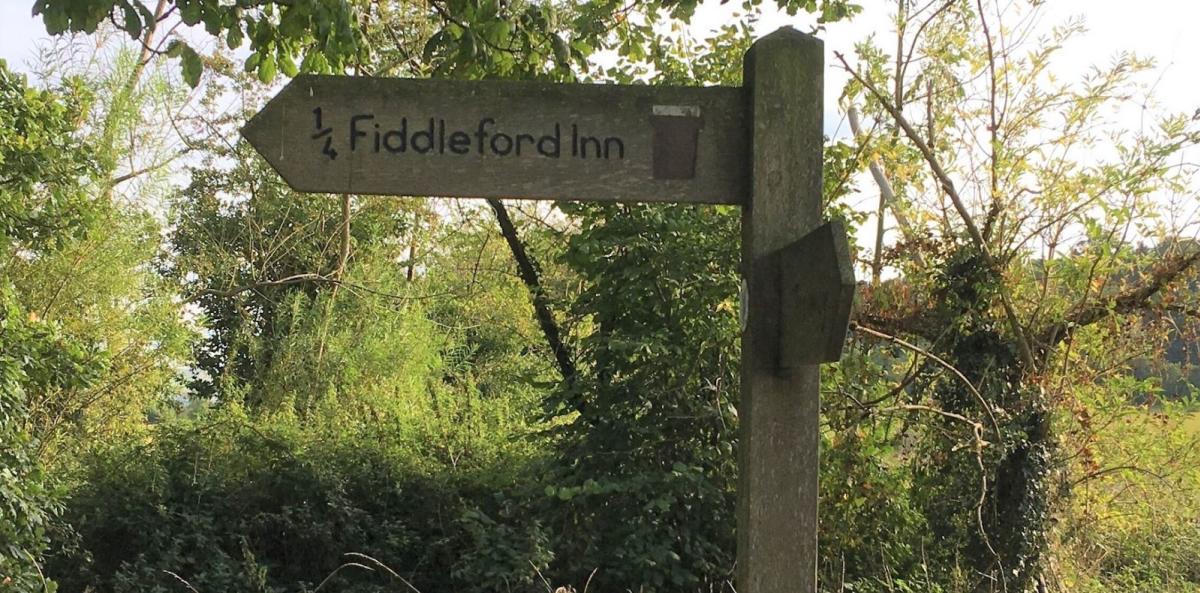 After our 3 mile ride (approx.) we arrived at Shillingstone Station. The buildings on the platform here have been lovingly restored to their 1950s glory. We stopped for a well-deserved rest, an ice-cream and to admire the spectacular view. 
We travelled a little further on past Shillingstone before our legs were telling us it was time to double back so we turned our bikes around and headed back to our starting point. 
We managed about a third of the Trailway and thoroughly enjoyed our little expedition. We can't wait to come back and cycle from Blandford to Shillingstone and explore that section too.
Read Part 2 of this family cycling blog
Cheryl and her family returned to cycle another section of the North Dorset Trailway. This time from Blandford Forum to Shillingstone. Read about their adventure.