Dorset is renowned for its delicious local produce.
From chocolate and cheese to ice-cream and apple cake, it's all made in Dorset. And with its mild climate, the county is home to many vineyards, cider farms, orchards and breweries, who not only produce delicious drinks, but many of them also offer tours and tastings too!
Not forgetting the fabulous farm shops which are dotted all around the area, selling the freshest and tastiest food and drink you'll find anywhere.
We've chosen 6 walking and cycling routes which combine exploring our glorious countryside with some fabulous food and drink along the way.
Bridport and Netherbury
For the true foodie and experienced cyclist, the Bridport and Netherbury Pedal route is 15 miles (24km) circular route and passes 4 cafes and 2 farm shops plus Furleigh Estate vineyard, Palmers Brewery and Dorset Nectar cider farm.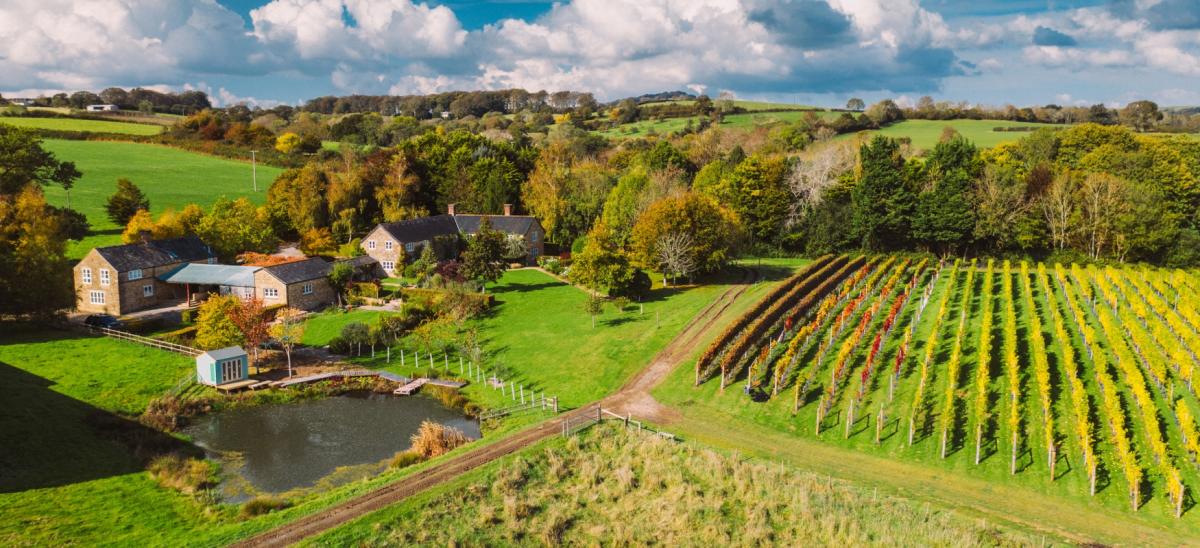 Photo - Furleigh Estate vineyard offers tours and tastings.
You can join the route at either Symondsbury Estate or Bridport and then pedal your way to the isolated villages hidden in the secret Marshwood Vale, located under the shadow of the ancient hill forts of Pilsdon Pen and Lewesdon Hill.
Finish at West Bay for locally caught fish and chips or famous crab sandwiches. Alternatively, shorten the route to end at Bridport where there are lots of pubs, cafés and bistros to choose from.
Cranborne Chase
Enjoy a gentle walk in the Cranborne Chase Area of Outstanding Natural Beauty.
The Cranborne Walk is a 5 mile (8km) circular walking route taking you through the quaint village of Cranborne, which has become a magnet for an eclectic mix of food and drink producers and enthusiastic local food champions.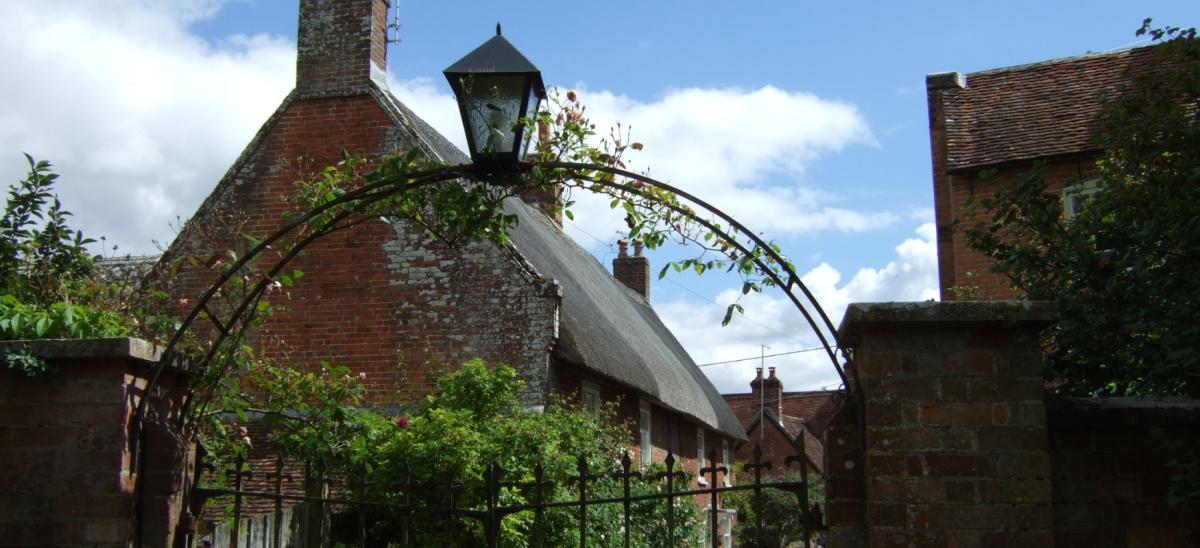 Photo - Cranborne village.
As you walk round, you will see the Cranborne Estate Farm is a fully productive, wildlife friendly farm producing wheat, barley and beef.
A short detour from the route takes you to Sixpenny Brewery – an award-winning brewery producing a range of quality cask ales using only the finest ingredients.
Milton Abbas and the Chalk Downs
Starting at the beautiful Athelhampton House (which has a café), the Milton Abbas and Chalk Downs Pedal route travels for 17 miles (27.5km) along quiet roads and country lanes. There's only 1 steep section on the route with plenty of places to stop for a break or refreshments.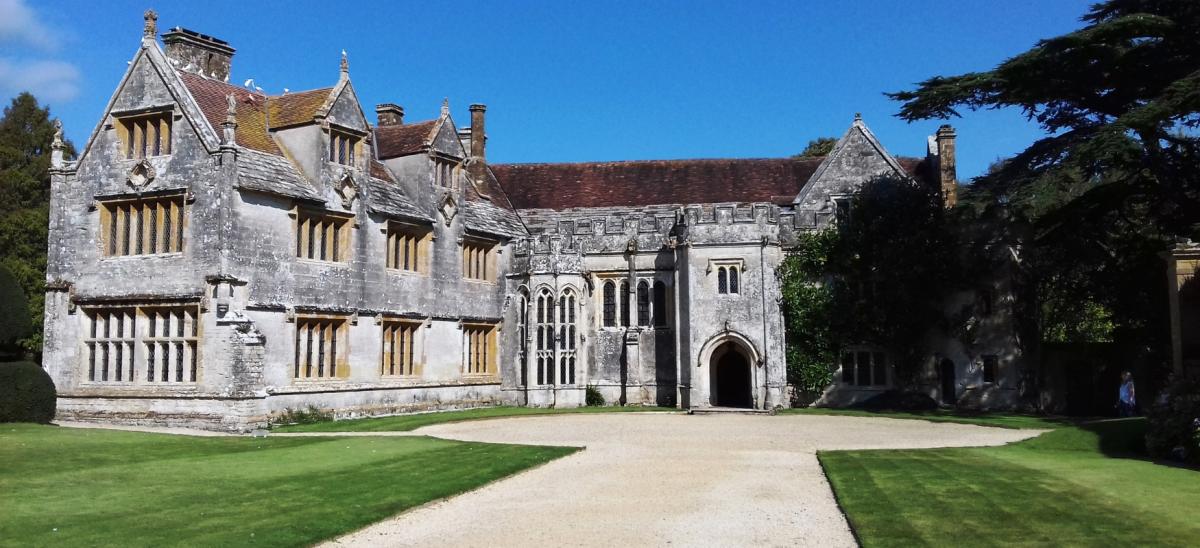 Photo - Athelhampton House.
The area is home to numerous cherry orchards so be sure to look out for the beautiful blossom in May and then quench your thirst with some of the gloriously coloured juice available from local sellers.
If you fancy a glass of something stronger, this route takes you past award-winning Langham Wine Estate, a 30 acre vineyard producing world class sparkling wine.
Corfe Castle and the Purbeck Ridge
The Isle of Purbeck is cream tea country and there are plenty of places to stop and refuel along the 15 mile (24km) Corfe Castle and Purbeck Ridge Pedal route.
Starting at the picturesque village of Corfe Castle, you'll cycle up onto the Purbeck Ridge with wonderful views down into Swanage. After travelling through Swanage, you'll join the Priest's Way towards Worth Matravers, before cycling through Kingston back to the start point.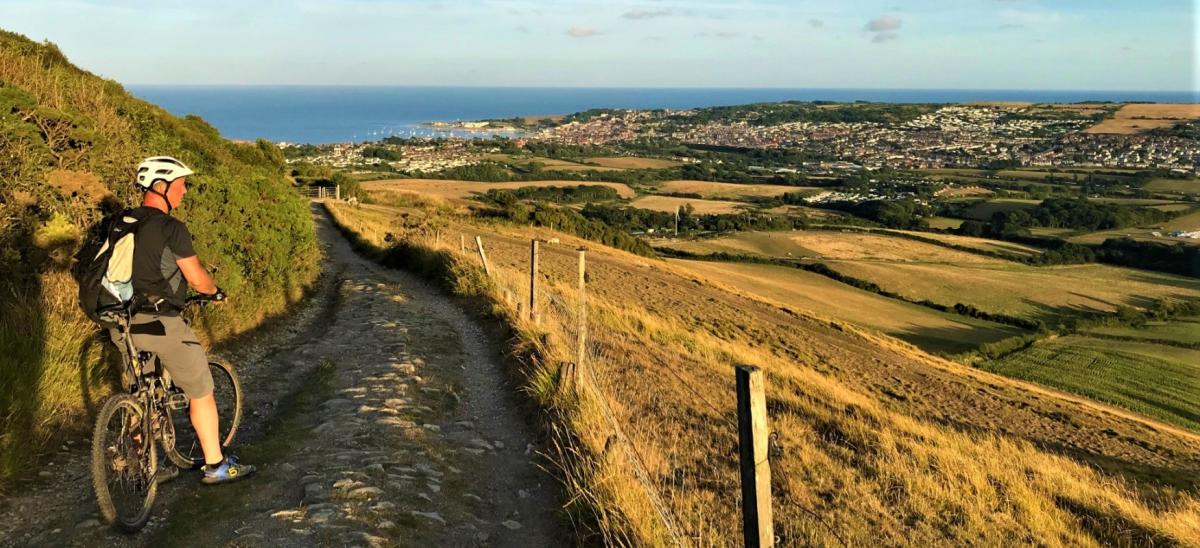 Photo - Cyclist on the Purbeck Ridge looking towards Swanage.
The route is a mix of on-road and off-road cycling so you'll need a decent hybrid/mountain bike with good suspension. There's also a few steep sections to negotiate so this route is not for novice riders, however you can shorten the ride by stopping at Swanage and getting the train back to the start at Corfe Castle.
Lyme Bay crab and fossils in Lyme Regis
This may be a short walk of just 1.5 miles (2.4km), but it is packed with culture, history, views and plenty of opportunity to eat fresh seafood. It will take around an hour to walk one-way but you can easily spend a whole day exploring the delightful seaside town of Lyme Regis.
Starting at Lyme Regis Museum, the route follows the seafront and passes by the statue of famous fossil collector Mary Anning before reaching Marine Parade and the colourful beach huts.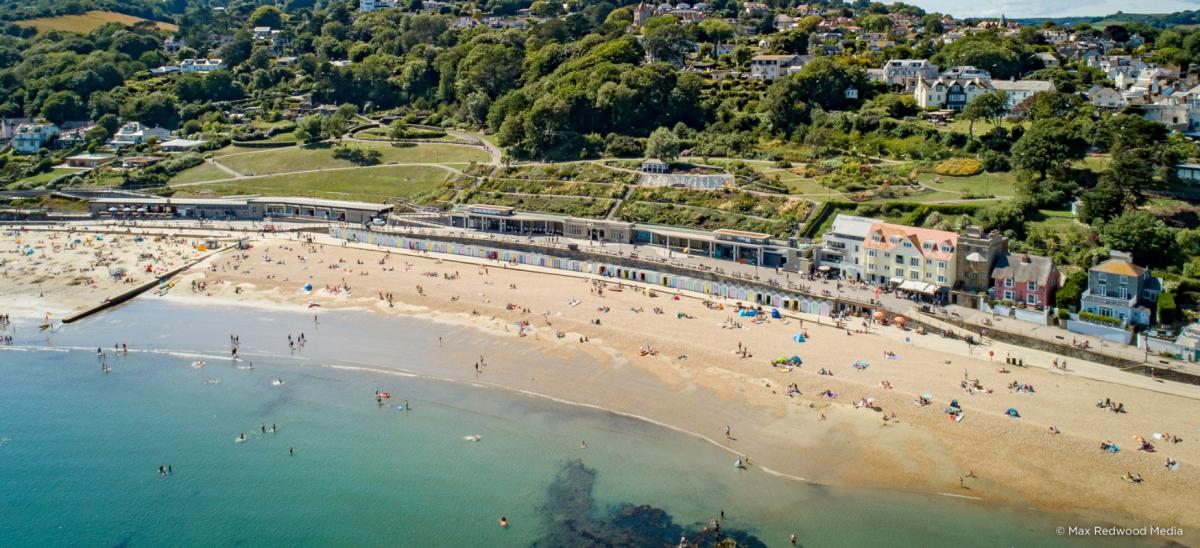 Photo - Lyme Regis beach and gardens.
You'll then reach The Cobb harbour wall with links to Jane Austen and Queen Victoria. Continue along Monmouth Beach and you will find the Ammonite Graveyard (only accessible at low tide) -  here you'll find hundreds of ammonites, some of which are up to a metre across, exposed on a natural rock platform.
There are lots of opportunities to stop for something to eat or drink along the way, as well as lots more choices around the town.
At The Cobb, The Wet Fish Shop supplies fresh, local fish and seafood from Lyme Bay and the surrounding area.
Wareham to West Holme
Starting at Wareham Quay, the Priory Cycle Ride is an 8 mile (13km) on-road circular cycle ride which travels through the Frome Valley to East Holme and West Holme.
There are two great options for trying out local food and drink on this route.
Before you start cycling you could stop for a bite to eat or pick up a picnic from the Salt Pig Urban Farm Shop located near the crossroads in Wareham Town Centre, just a few minutes from the Quay.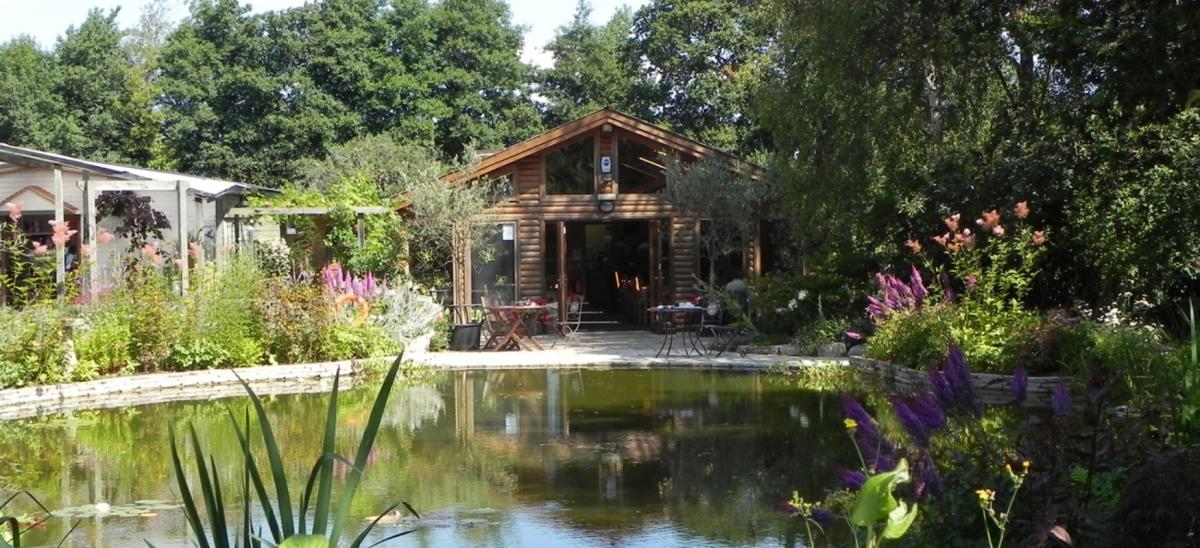 Photo - The Orchard Café at West Holme.
About half-way along the route you'll pass by Holme for Gardens Garden Centre with its own farm shop, café selling homemade lunches and cakes, as well as landscaped gardens to enjoy.
If you want to arrive at Wareham by train, the train station is less than a mile away from Wareham Quay along a signposted route.
Stay a little longer
If you are looking for somewhere to stay overnight in Dorset, we have lots of accommodation options to choose from.
Whether you want a homely B&B, glamping pod, campsite, pub with rooms or luxury hotel, we're sure you'll find exactly what you're looking for. We'd be very grateful if you could mention Visit Dorset when making your reservation.