Lyme Regis is a pretty seaside resort, boasting beautiful beaches, breathtaking scenery, a fascinating history and picturesque harbour as well as plenty of activities, attractions and a varied programme of events to keep you entertained all year round.
Situated on the world-famous Jurassic Coast, Lyme Regis is the perfect destination for a family holiday by the sea, an active break, a romantic getaway or simply a few days away to relax and recharge!
Enjoy a wander through the gardens, walks along the South West Coast Path or stroll along The Cobb. You can try water sports, sailing, fishing or enjoy a day at the beach. Search for fossils, visit a local museum or indulge in some tasty local produce…the choice is endless!
One thing we can say for sure is a short break or holiday to Lyme Regis will fill you with precious memories to last a lifetime.
Lyme Regis is a walkers' paradise and this is the perfect time of year to get out and enjoy the...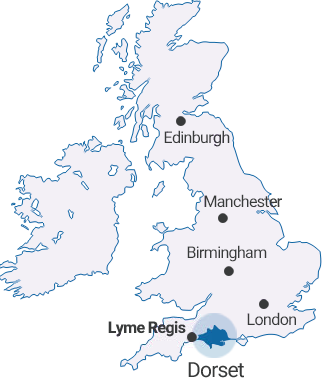 Getting to Lyme Regis couldn't be easier. The town has good links to international airports, ferry ports, national and local railway, coach and bus services making it an accessible holiday destination in the South West.