Experience arts and creativity by the sea this winter. Dorset-born creative Jasmine O'Hare celebrates some of the finest (and warmest) galleries on our glorious south coast.
We have some cold weather ahead of us, and although Dorset's coastline may be chilly, there are spectacular seaside spots where you can enjoy art and culture all year round.
Slader's Yard, Bridport
Where the river Brit meets the sea you'll find Slader's Yard, a gallery dedicated to contemporary art, craft and furniture. From 4th February to 18th March you can enjoy 'Silence and Slow Time,' an exhibition of painting and furniture that celebrates silence and slow time. Nicholas Jones' landscape paintings are particularly compelling.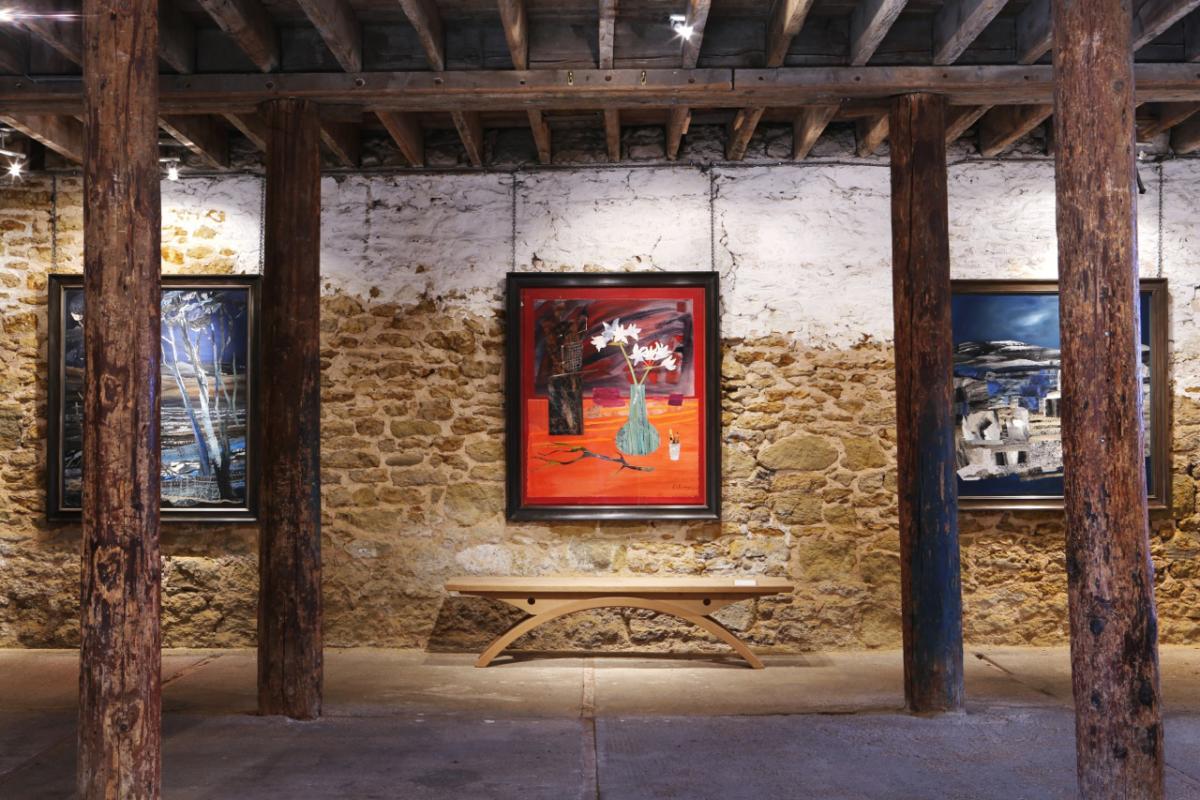 Sladers Yard ground-floor gallery with Marzia Colonna collages. Photo by Maisie Hill
Their café offers a changing menu of delicious freshly home-cooked, ethically-sourced seafood, meat, vegetarian and vegan lunches, cream teas and cakes. Their takeaway service provides drinks and lunches to enjoy on the beach.
"Their series of immaculately curated solo shows by the region's leading artists and crafts people are held almost all the year round, and complemented by regular top-notch jazz concerts, poetry events and a terrific restaurant."  - Nicholas Usherwood, Galleries Magazine.
Dansel Gallery, Abbotsbury
The beautiful, thatched building is home to Britain's largest selection of contemporary wood for interiors. Dansel Gallery represents over 200 makers and showcases a diverse range, from stunning pyrography paintings and intricate clocks to whimsical automata and toys.
Dansel Gallery. Photo credit Tilia Holmes
There is a cosy café nestled amongst the displays where you can enjoy light refreshments and a view of the woodwork.
 "Beautiful work shown in delightful surroundings and run by knowledgeable staff. There is work at different price points so its possible to go home with a unique hand crafted piece from Dansel for scarcely more than a mass produced item." – Visitor
Fine Foundation Gallery at Durlston, Swanage
The magnificent castle and grounds of Durlston is home to the Fine Foundation Gallery. This stunning contemporary space was designed by MJ Long, who is best known for her work as a principal architect partner on the British Library in London. It offers a year-long programme of exhibitions and events, including creative workshops for all ages.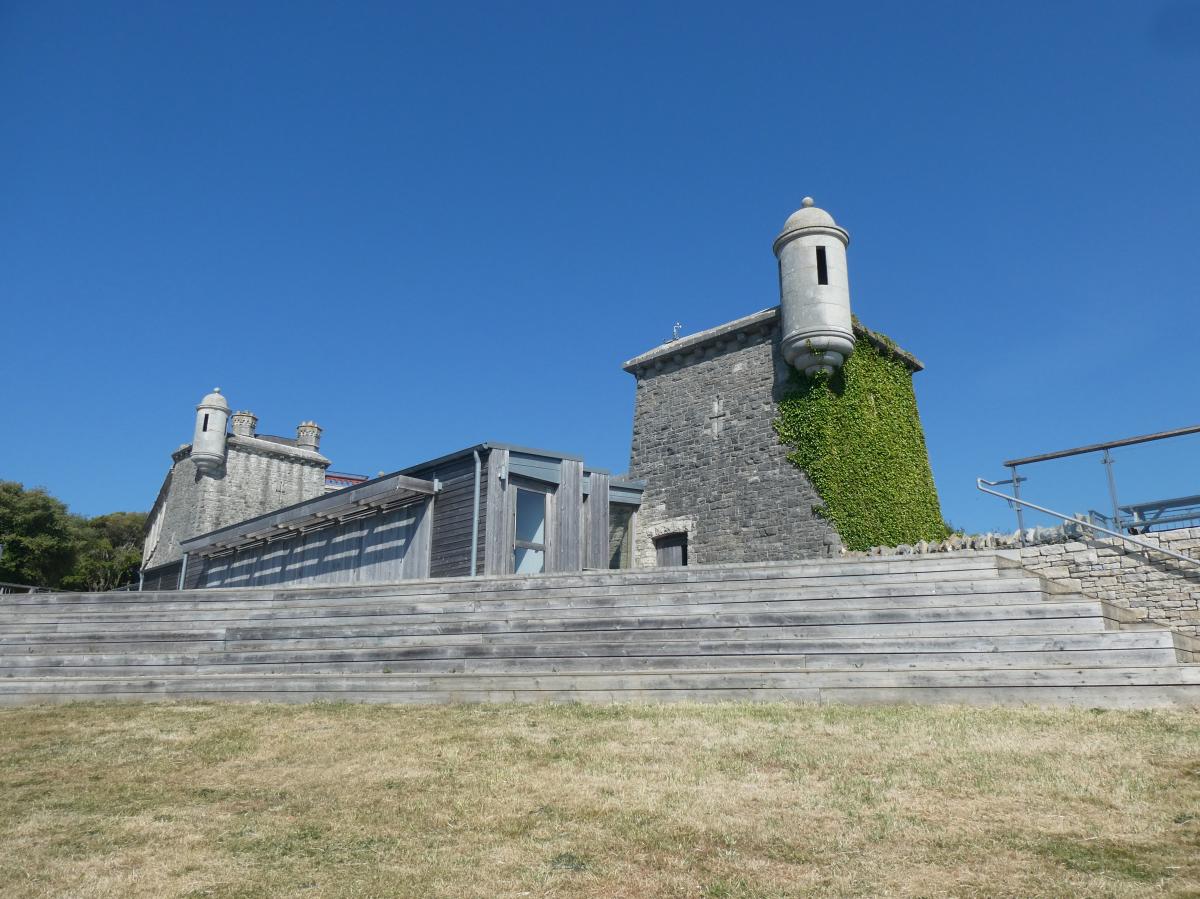 Durlston Fine Foundation Gallery Ampitheatre. Image by Ben Tolley
February is the perfect time to spot Snowdrops, Primrose and Spring Crocuses on the woodland floor of their sheltered Victorian Pleasure Grounds.
You can enjoy stunning views over Durlston Bay, the Channel, and the Isle of Wight from their café. Emily and the team will welcome you warmly and they have a wonderful selection for breakfast, lunch and light refreshments.
The Mowlem Theatre, Swanage
If you're looking to be transported, the Mowlem has a fantastic programme of performances, films and music in their seafront venue. On 8th March Artsreach and Bournemouth Symphony Orchestra are presenting a special in celebration of the sea.
It's just a three minute walk from the train and bus stations and central carpark, and you can then warm up in the Showbar, with the most spectacular views of sea in Swanage.
This blog post was created in collaboration with the Arts Development Company