Hi everyone, it's Jess from the team here! This year marks my twelfth year anniversary of living and working in this stupendous part of the country and I'm proud to say that I can now officially call myself a local!
With the weather warming up, my family and I have been relishing the chance to dine alfresco and what better way than on a Dorset picnic, surrounded by the beautiful place I'm lucky enough to call home.
This secluded spot had been on my 'must visit' list for ages and it didn't disappoint!
Tucked away in a tranquil corner of the Purbeck Hills, this beautiful visitor attraction is the perfect destination for a picnic.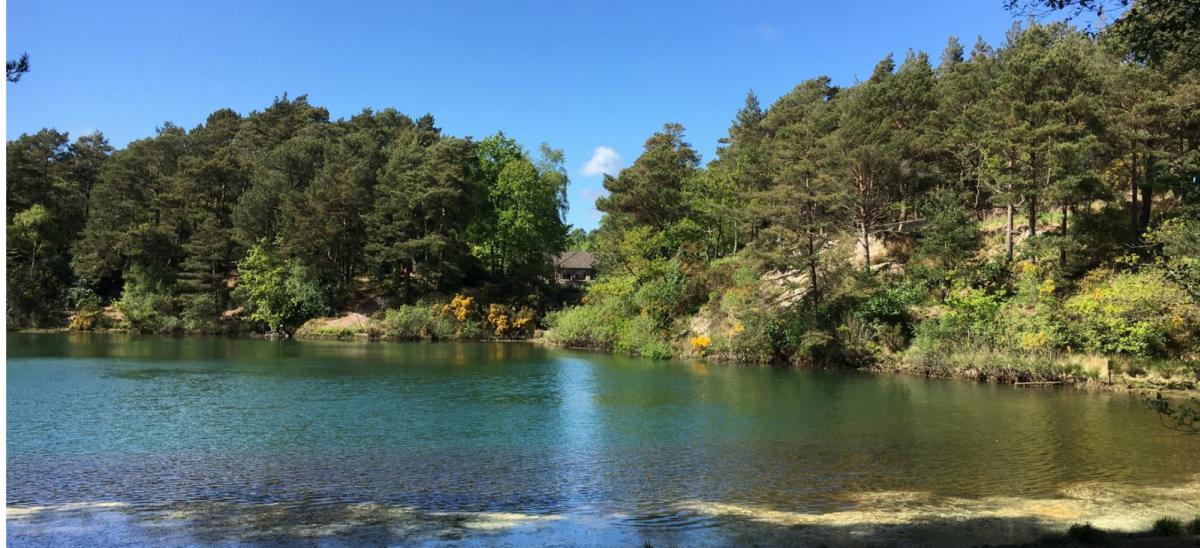 There are benches all around the pool, sited at the best view points, so you can pick your favourite and tuck in to your lunch whilst you sit and look out over the water, which mystically changes from blue, to green, then back again.
If you're visiting with children, they'll love hunting for the magic fairy doors or the model squirrels high up in the trees.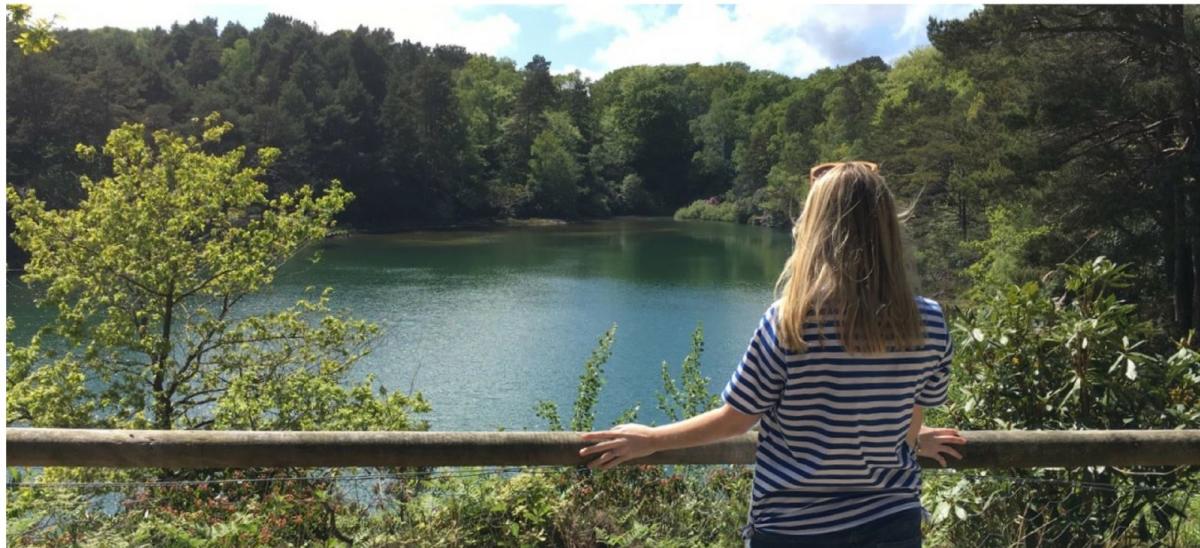 And you don't even need worry if you leave your picnic basket behind, my husband and I devoured a delicious ice-cream from the tearoom.
A few weeks ago, my family and I decided to travel down from Dorchester and walk the Rodwell Trail in Weymouth.
Forming part of the Wild About Weymouth & Portland Legacy Trail, the Rodwell Trail is an old railway line that is now a popular walking and cycle route taking you past old station platforms with lovely views out across Portland Harbour.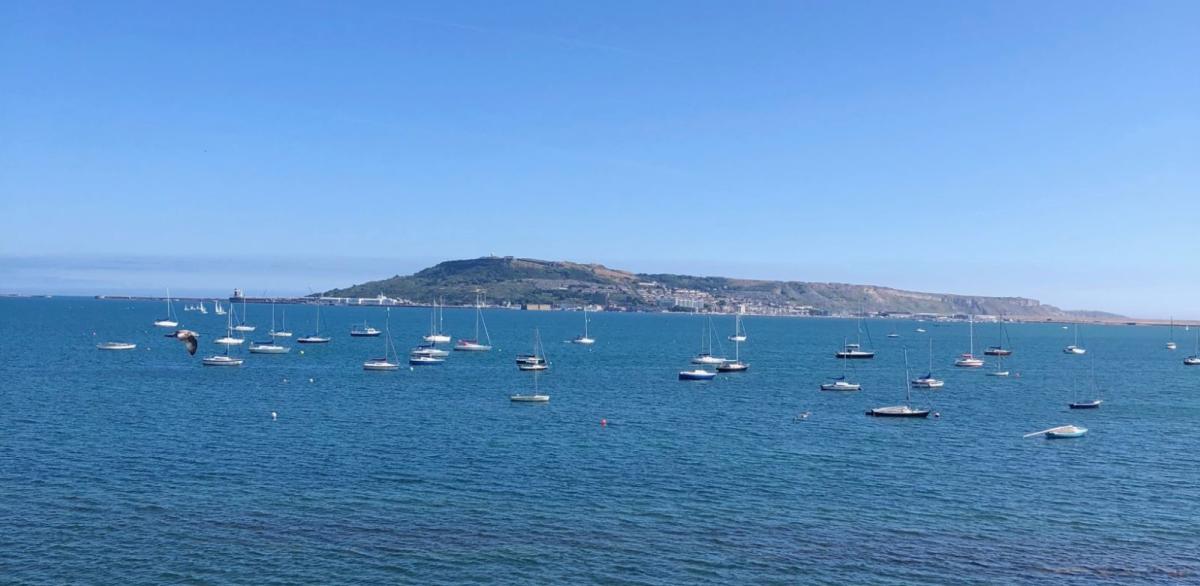 We stopped at Sandsfoot Castle for our picnic and on a sunny day you really wouldn't want to be anywhere else, the views are incredible!
As well as providing an impressive backdrop to our meal, we enjoyed wandering around the ruins and learning about the history of the castle, which was built in 1539 by Henry VIII and is now a Scheduled Monument looked after by English Heritage.
Sandsfoot Castle has amazing views across the Bay and also across to the Isle of Portland. On a windy day you'll be able to see kite surfers taking to the waves near the sailing academy.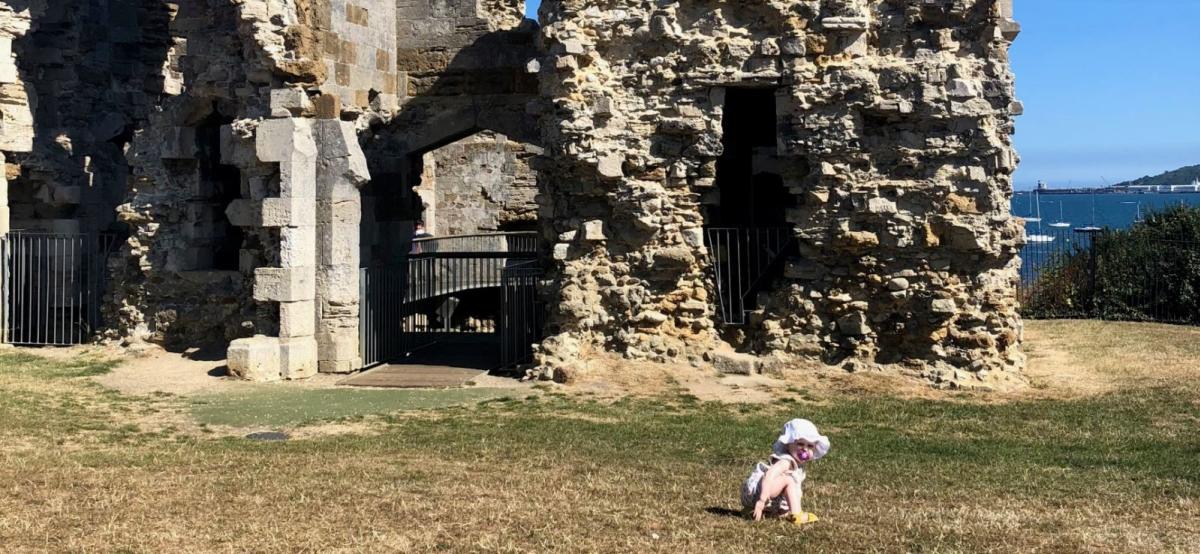 Our daughter enjoyed practicing her walking skills in the open grass area and we all enjoyed an ice cream from the little café situated in the Tudor style gardens.
My husband and I visited this remarkable nature reserve a few years ago and to this day it remains one of my favourite places in the whole of Dorset.
This is an internationally recognised area of ancient chalk downland with simply breathtaking views across the Blackmore Vale.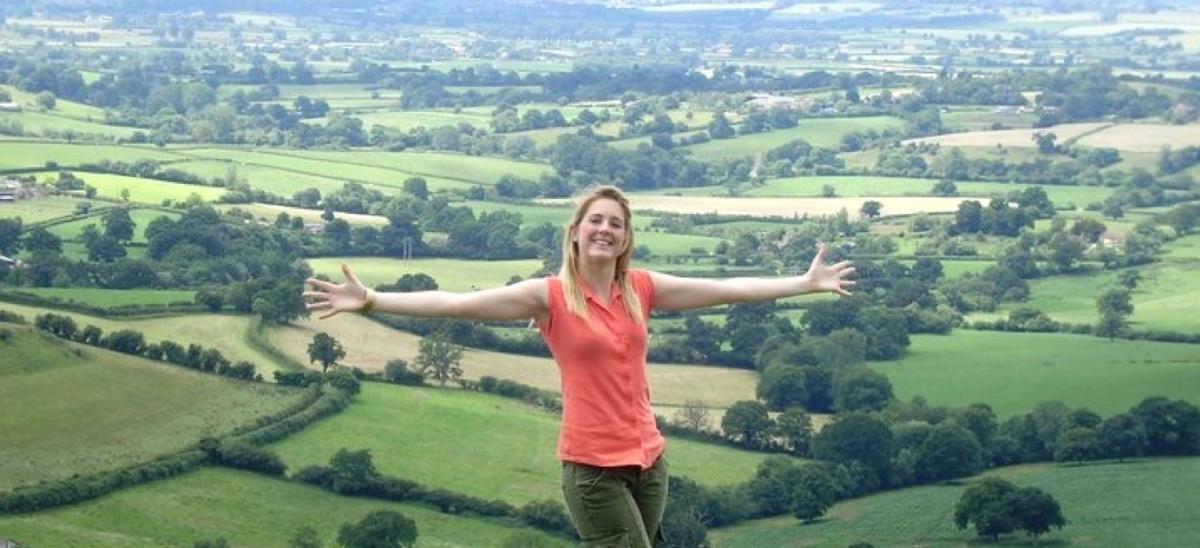 For the keen naturalists amongst you, the reserve is home to 9 orchid species, 35 recorded species of butterfly, and several other notable and rare species. You can have great fun hunting for them!
It's a really romantic spot; we laid our rug down on the bank of the hill, cracked open some ginger beer and literally drank in the view!!!
What could be more atmospheric than perching on a rocky ledge with salt in your hair, sandwich in hand and watching the waves 'dance' around the towering cliff faces around you.
It's a pretty steep scramble down to the Ledge but I could sit here for hours on end watching the tide fill up the natural swimming pool and trying to spot dolphins out to sea and the puffins that live on the cliffs nearby.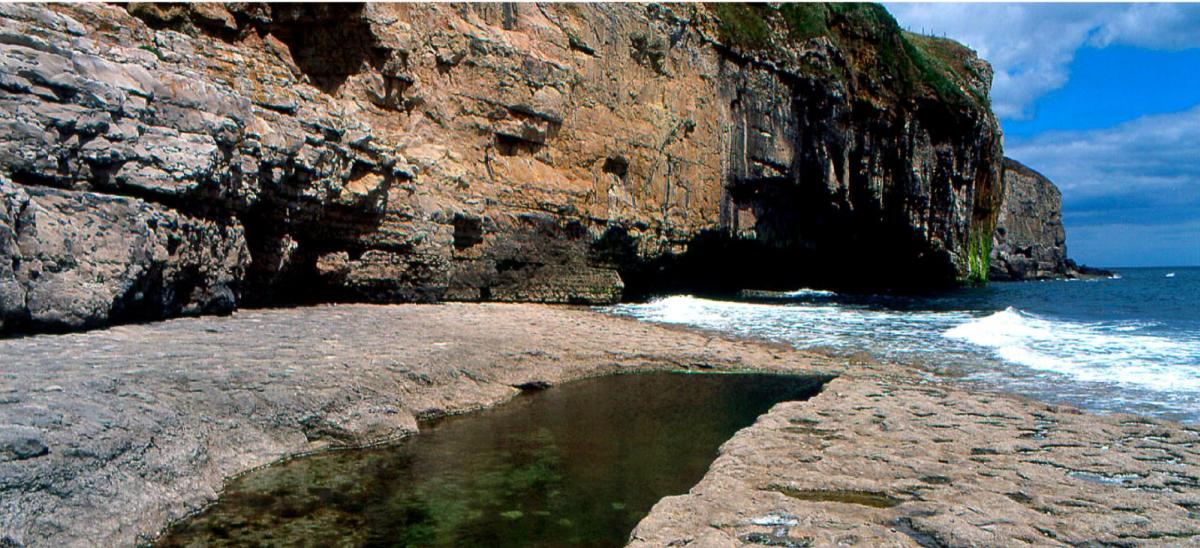 If you'd like to know a local's secret (who doesn't!), you can take a short diversion along the way where you can see REAL dinosaur footprints at Spyway! The footprints here were reportedly made by brachiosaurs, one of the largest of all the dinosaur species and were made when the Isle of Purbeck was a sub-tropical swamp millions of years ago – how fascinating! But remember, mum's the word! ;)
My husband and I visited here in May as we heard that the bluebell display was particularly impressive and boy, did they put on a good show for us!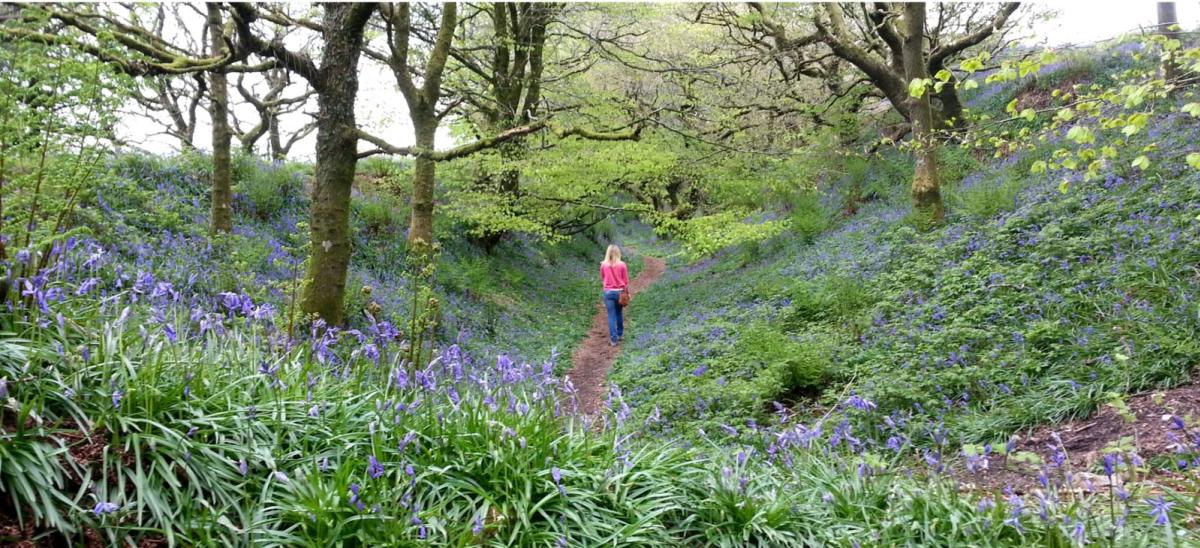 We enjoyed a lovely circular walk around the iron age fortress and through the woodland, admiring the extensive countryside views out over the Marshwood Vale.
Now, this has to be my most memorable picnic spot of all as it's where my husband proposed!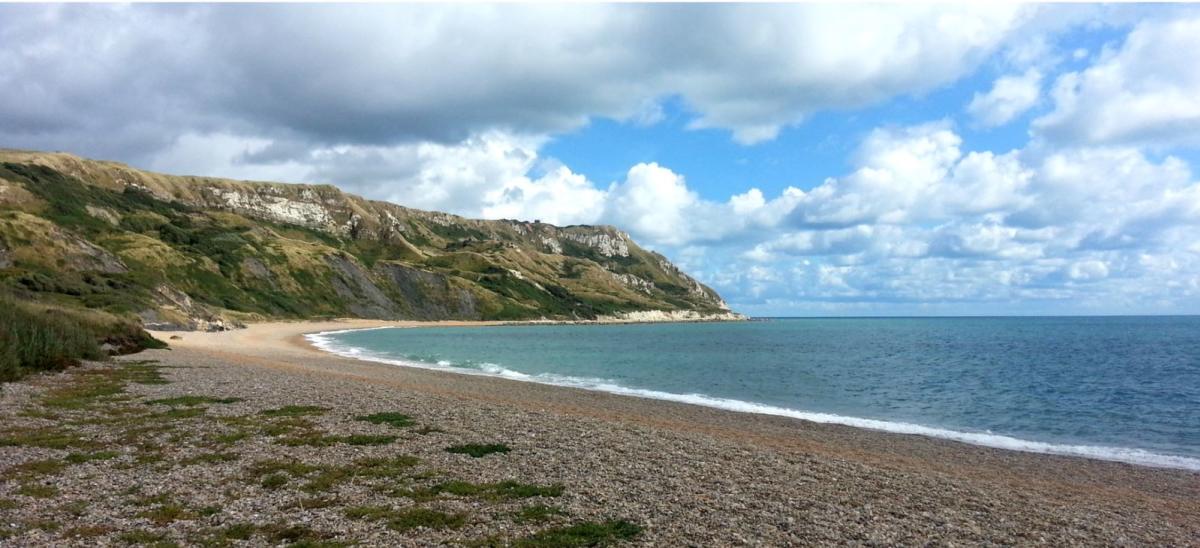 There are two car parks to choose from when you arrive, one is privately run (but the perk is you are on beach level and right by the shop) and the other is a free National Trust car park at the top of the hill however it's a steep (but pretty) walk down to the beach.
Ringstead is a shingle beach which makes it favourable for a picnic (no-one wants to put the literal sand in sandwich!) and is popular with the locals as it's relatively quiet and unspoilt, just perfect if you're after a private little corner like we were!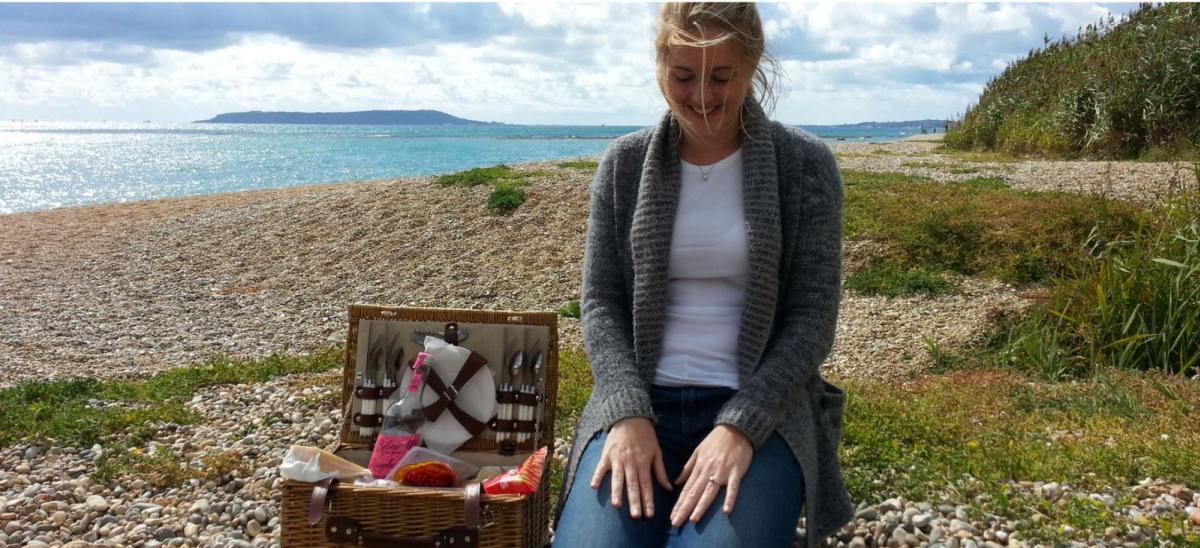 With the sound of the waves gently lapping the shore and views out to White Nothe and Portland, you really can't beat it – no wonder love was in the air that day…