So summer is just around the corner, and you look like you need a holiday!
And unless you've been in deep hibernation or haven't yet sobered up from the Christmas break you can't help but notice all the holiday adverts doing the rounds.
The choice is endless, and the lovely old world your oyster. There's plenty of 'confuse your money supermarket hotel.com' style websites to help you find the best vacation ever at a cheaper price than absolutely anyone else.
We thought we'd make it easy. This year visit Dorset and the Jurassic Coast. Day trip, family, friends or couples holiday, weekender, short break, big break, lucky break or spring break.  Vacation or staycation. If it's the UK you're after then southwest England, and the area around Dorset and the Jurassic Coast is hard to beat.
It's a bit off the beaten track.  A little bit quirky but boasting bags of charm and a gentle sprinkling of glamour. And there's enough to keep you going for days on end.
The Jurassic Coast and Dorset may have been awarded UN world heritage status for its unique geology and earth science, but it's about more than fossils. It's the backdrop to a glorious part of the world and the incredible communities which call it home.
But here's 10 great reasons why we think you should come visit.
1- It's a bonafide natural wonder of the world
Dorset and East Devon is home to the Jurassic Coast It's a United Nations Natural World Heritage Site – boasting the same status as the Great Barrier Reef and Grand Canyon.  This 95 mile stretch of coast carves out 185 million years of the Earth's history.  It showcases spectacular scenery sculpted by the sea, rich hunting grounds for amazing fossils and is the home of colourful coastal communities. It's an incredible and beautiful bucket-list place to visit,.
2- Beaches – miles and miles of amazing award winning beaches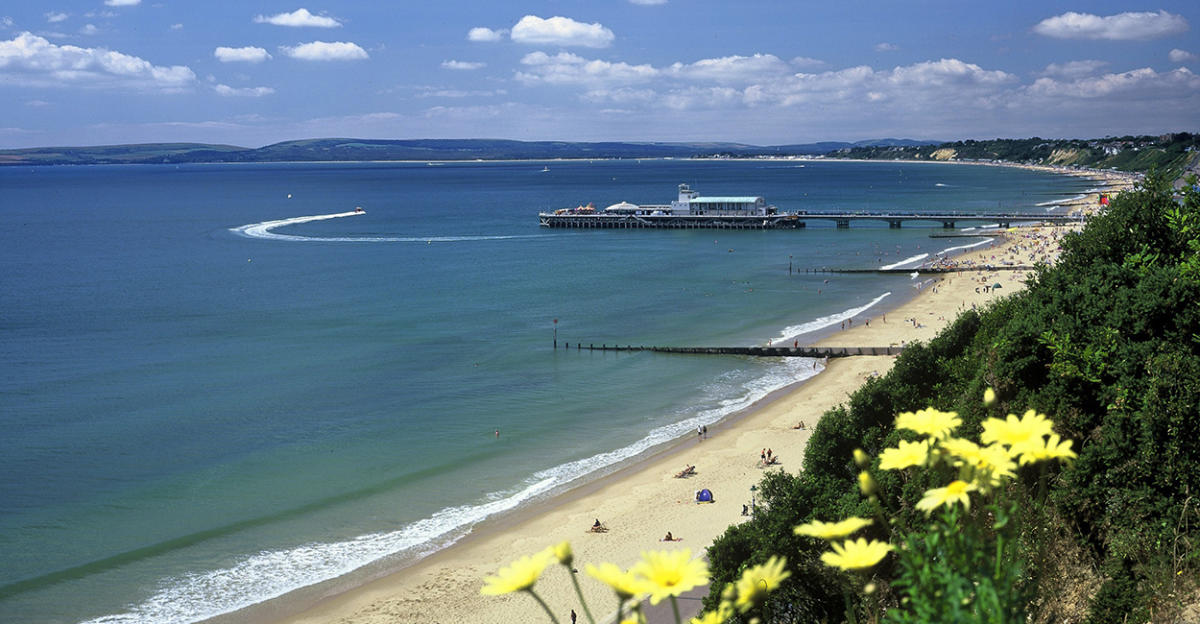 You'll regularly find Dorset and the Jurassic Coast beaches in top listings online, or Sunday travel supplements. In fact Weymouth Beach and nearby Bournemouth Beach regularly top Trip Advisor's Traveller's Choice Awards.   From traditional seaside resorts like Swanage to wild Chesil Bank there's a strip to suit all tastes.  The National Trust's Studland Beach is one of the most popular, and boasts a nudist stretch. Sandbanks at Poole has a reputation as the most glamorous, with some of the priciest real estate in the whole of the UK to match. Charmouth is great for fossil-hunting with a free to enter award-winning heritage coast centre. Kimmeridge Bay is home to a marine wildlife reserve and increasingly busy surf break.  You may even spot one of our resident seals or dolphins, and encounter a giant Basking Shark passing through.
3- Beautiful, unspoilt and inspiring
Away from a few built up areas, Dorset and the Jurassic Coast is largely unspoilt. It's rural in nature with a healthy spread of charming market towns and villages.  The Jurassic Coast itself is a United Nations designated Natural World Heritage Site – putting it on a par with the Grand Canyon and Great Barrier Reef. Much of the landscape which sits behind is designated as an Area of Outstanding Natural Beauty (AONB) with rich and rare wildlife.  High chalk ridges, vales and coastal cliffs offer panoramic views and stunning vistas featuring prehistoric burial mounds, massive hillforts like Maiden Castle and rolling hills.  Explore and be inspired by a delightful and generous smattering of walks, trails and bridleways.  And Perfect for glamping.
4- Fabulous food and drink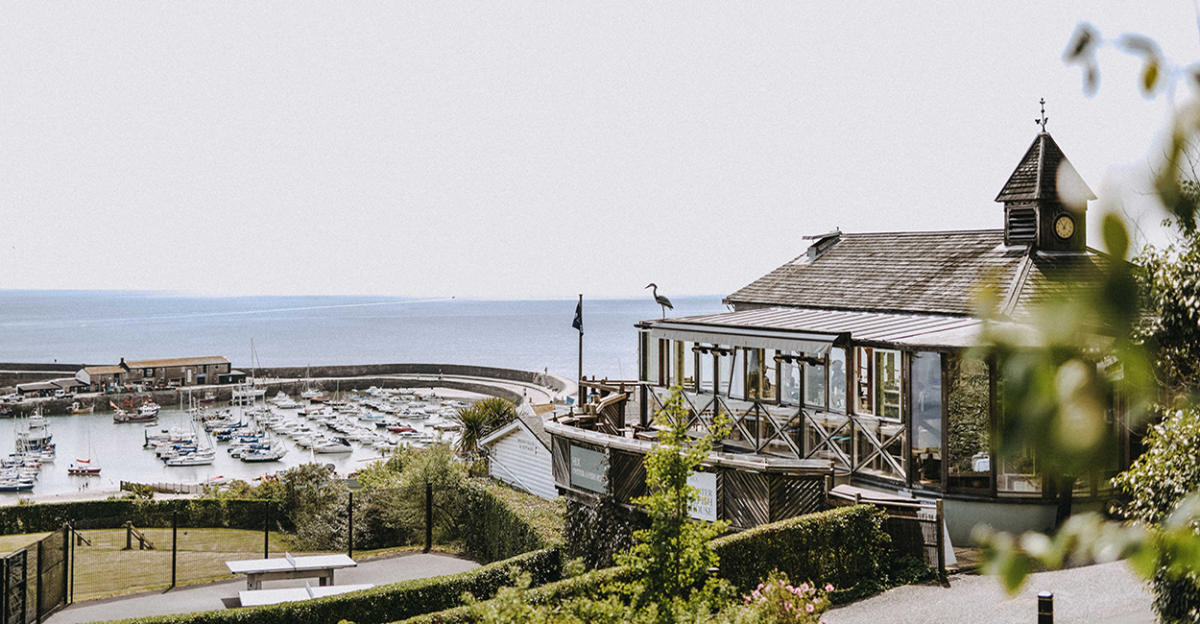 Dorset dialect has more than 50 words and phrases for food so it's no wonder the county is a foodie heaven, with a fine reputation for local produce and freshly caught seafood. Many celebrity chefs agree, and there are numerous restaurants, cafes, pubs and high-end eateries to experience. Sample or take home tasty treats from farmer's markets and food festivals.  Local boy made good Mark Hix's Oyster and Fish House restaurant overlooks Lyme Regis' famous Cobb harbour. Hive Beach Cafe at Burton Bradstock, next to Chesil Beach, boasts a great reputation to match, with a strong ethos of using locally sourced sustainable produce.  Or check out Portland's glorious food mile.  There's loads to love.  Chips by the harbour. Ice cream. Bucket loads of it. Including a Jurassic range by Purbeck Ice Cream.
The county has a burgeoning reputation for home grown drink too. Award-winning vineyards at Furleigh and Langham offer estate tours and tasters. Micro-breweries are popping up all over the county to complement local heritage brands like Palmers, Hall & Woodhouse and Piddle Valley.  And as you'd expect, there are plenty of cider producers. You could try Dorset Conker or Lilliput Gins, and the world's only pure milk Black Cow vodka.
5- Action, adventure and adrenalin
Think the Dorset and the Jurassic Coast is just about fossils, or all sedate and gentle? Think again. It's a watersports mecca, but a world away from the super-crammed beaches of Cornwall and north Devon. Try all types of surfing, paddle boarding, coasteering, kayaking, wild swimming or diving. And with some of the finest waters in the UK, the county is home to the National Sailing Academy – an Olympic 2012 venue and Sunseeker Luxury Yachts. But there's also rock-climbing, mountain biking, hiking, horse-riding, quad biking and loads more to get stuck into.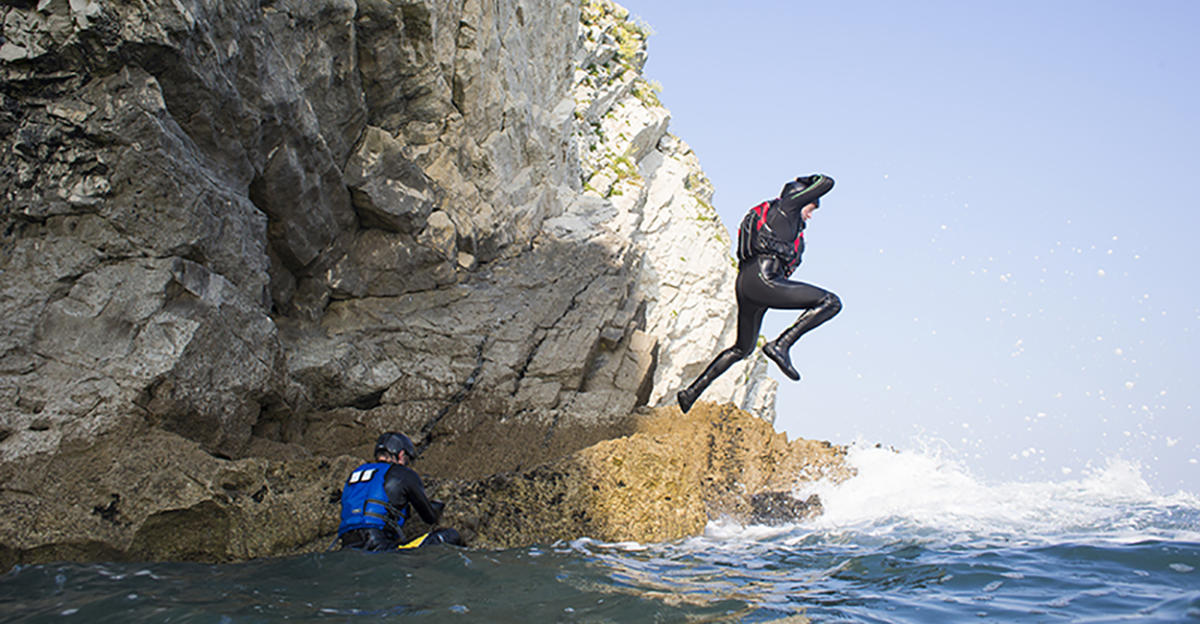 6- Easy to get to (sort of)
Despite being one of the few counties without a motorway, Dorset and the Jurassic Coast is reasonably easy to get to on the south coast of England. We have roads and coaches and trains. We have an airport, ferry and harbours too. The county is compact, so it's easy to get around and explore – no matter where you stay.  OK… so to be honest it takes a bit of effort to get down here, but it's more than worth it.
7- Charm aplenty
Dorset and the Jurassic Coast has fancy-pants charm – bucket loads of it. It's jammed-packed full of famous landmarks from imposing Corfe Castle to Shaftesbury's famous Gold Hill and Lyme Regis' romantic Cobb Harbour. It boasts 1000s of ancient sites plus art galleries, museums, stately homes, gardens and picture post card villages.
Dorset's rich coastal heritage tells of pirates, smugglers and wreckers as well as heroes, sea monsters and horrible histories. The county has been home to many a fine artist or writer – most famously Thomas Hardy – and inspired many others like author Jane Austin, artists Joseph Turner and John Constable as well as Enid Blyton. It provides the backdrop for feature films and TV programmes like 'Broadchurch' in West Bay, 'The French Lieutenant's Women' in Lyme Regis. Most recently 'Dunkirk' was filmed in Weymouth and 'Ammonite' about Mary Anning, featuring Kate Winslet, in Lyme Regis.
The people are friendly types too.
8- Lively in the right places
If it's night time bars and clubs you're after, then Dorset and the Jurassic Coast has got all that with a holiday feel-good factor stacked on top. The county also hosts heaps of events and festivals including the award-winning Camp Bestival at Lulworth Castle and Great Dorset Steam Show which welcome hundreds of thousands of people.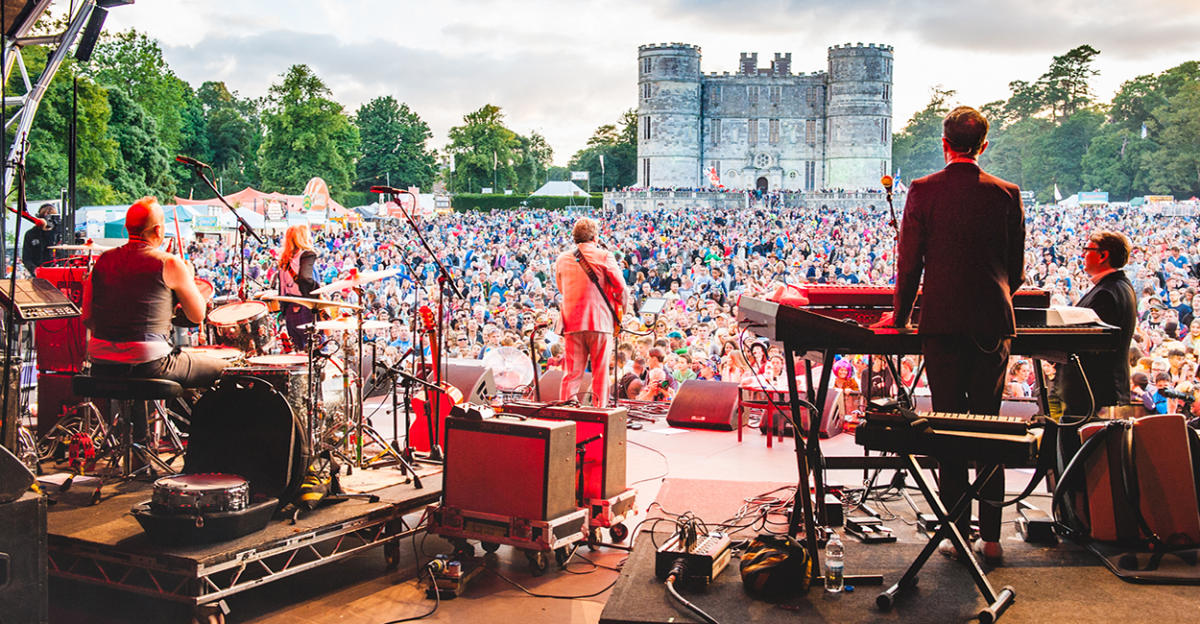 More rustic is Dorset's famous World Nettle Eating Competition and quirky Knob Throwing Festival (yes, you read that right).
9- Great weather
Ah yes. Dorset has warm summers and mild winters compared to the rest of the country, and amongst the very highest sunshine hours.  But you know – it's England so there could be a rare smattering of condensation now and then too.
10- Fossil hunting 
The Jurassic Coast boasts incredible fossil hunting opportunities, join a guided fossil hunt tour to make the most of you visit and find out about the history of this unique coastline. If you go fossil hunting make sure you stay safe on the coastline, check the tide times and follow the fossil hunting code.
Guest Blog by OCEANROCKS.