As Dorset is blessed with both countryside and coastal habitats, there are lots of opportunities for wildlife watching in the county.
From wild heathlands and coastal downlands to rocky cliffs and island nature reserves, as well as two natural harbours, you'll find a huge diversity of natural landscapes here. If you want to get closer to nature and learn something new, there are many guided walks, boat trips and events you can join.
We've picked our best locations in Dorset to see migrating birds, rare red squirrels, dolphins, native reptiles and impressive birds of prey.
Portland Bill
With Portland Bill being the most southerly point in Dorset, it is one of the first landing spots for many migrating birds, some of which have travelled thousands of miles to reach our shores.
The Portland Bird Observatory keeps record of these visitors and gives a daily update on their website of the arriving species. You can follow them on Twitter (how appropriate!) to hear all the latest news.
If you're visiting Portland Bill, the Lighthouse Visitor Centre and Pulpit Rock is definitely worth a visit and there is a café open every day, plus a large pay & display car park.
Durlston Country Park and National Nature Reserve
Another top location for migrating birds arriving on the south coast, Durlston Country Park is also fantastic for dolphin spotting.
This coastal country park has over 300 acres to explore and is very accessible for less-mobile visitors with 2 all-terrain Tramper mobility scooters available to hire.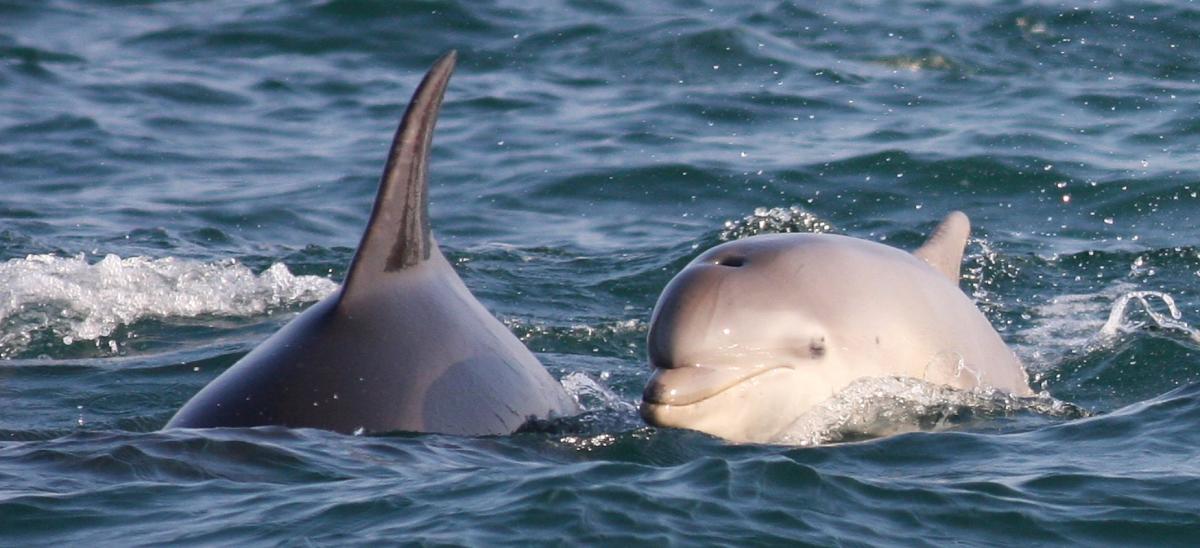 Bottlenose Dolphin and calf on the Dorset coast © Peter Moore Photography
The coastal cliffs are home to resident seabirds including Razorbills and Guillemots which can be seen either on one of the seasonal guided boat trips from Swanage Pier or on the Guillemot Webcam located in the Visitor Centre.
As well as the huge variety of birds, you may also see Common Lizards, Adders and Slow Worms during your visit – but the best way to watch wildlife is with a Ranger on one of their many guided walks or events.
The Country Park website has a huge amount of information about recent sightings including a daily diary and a month-by-month guide to what you might see during your visit. You can also sign up to a Wildlife Alert app for £10 a year and be the first to know about wildlife at the park.
Poole Harbour
The vast expanse of water at Poole Harbour attracts more than 20,000 over wintering birds every year and is Europe's largest natural harbour.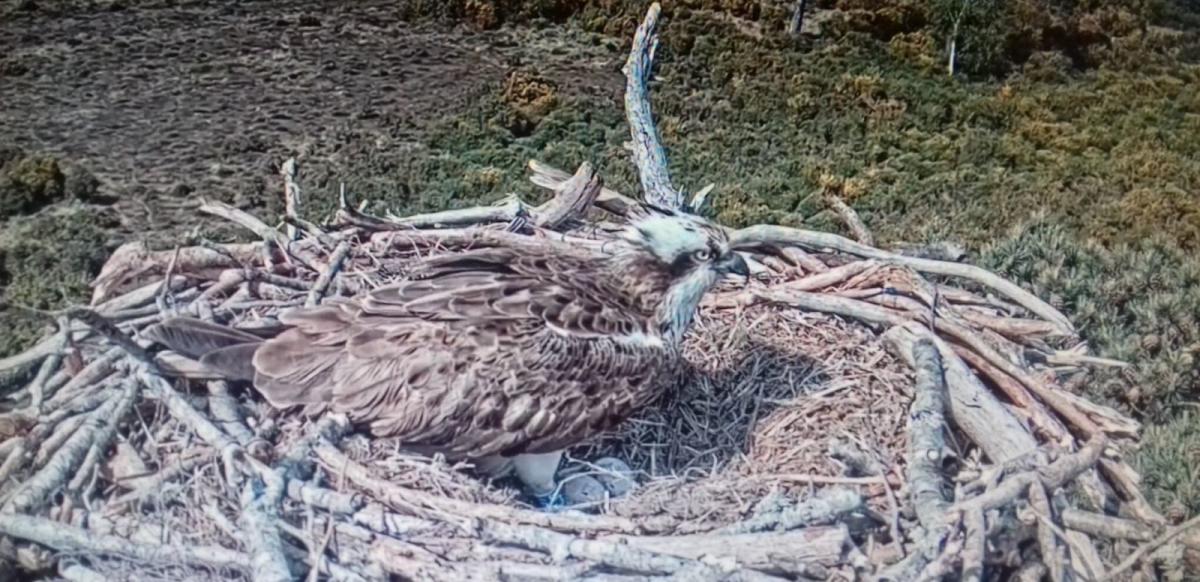 As part of a translocation project, Ospreys are now regularly spotted in the harbour following spending winter in Africa and successfully fledged two chicks last year. White-tailed Eagles re-introduced on the nearby Isle of Wight can also be seen in the harbour as well. Whether you are on a birdwatching boat trip with Greenslade Pleasure Boats or standing on the shores of the RSPB Arne Nature Reserve, these magnificent birds are something to behold. The Birds of Poole Harbour charity have installed webcams for watching a variety of bird species, including the Ospreys. You can watch the webcams live and also rewind to earlier times in the day.
One of the biggest islands in the Harbour is a safe haven for rare red squirrels. Brownsea Island is jointly managed by the National Trust and Dorset Wildlife Trust and can only be reached by passenger ferry from Poole. As well as the beautiful red squirrels, you may also see a variety of bird species and deer as well as the resident peacocks and chickens.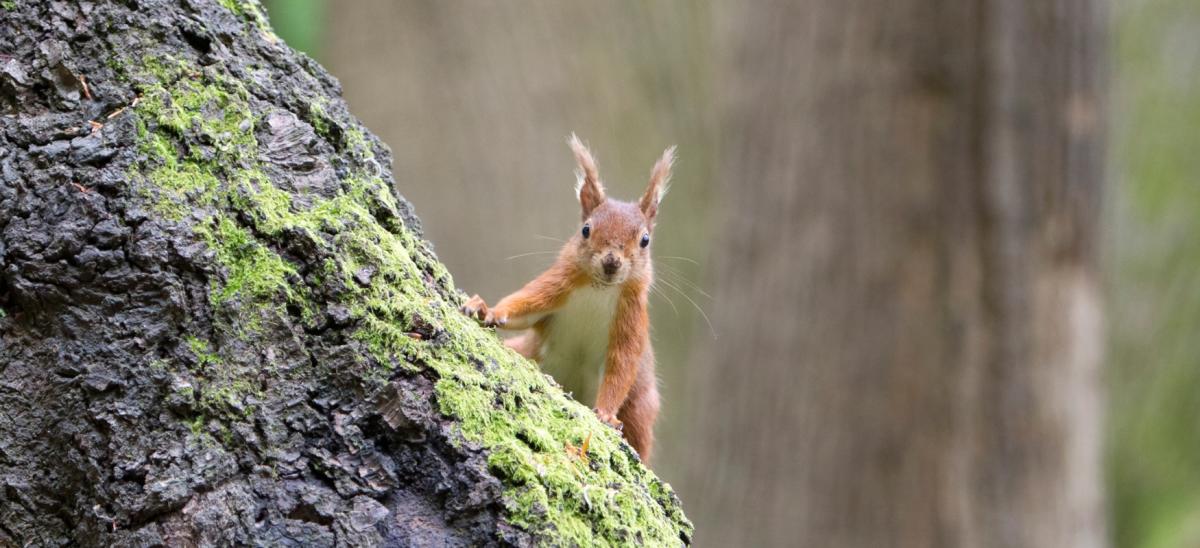 Red squirrel on Brownsea Island © Paul Williams
If boat trips aren't your thing, a visit to the RSPB nature reserve at Arne gives you the opportunity to get close to the harbour and also explore the ancient oak woodland and acres of open heathland. Home to all 6 of the UK's native reptiles as well as Dartford warblers and nightjars, there's always something new to see and do and there's even a sandy beach to enjoy your picnic on. There's a large car park, café and visitor information hub, plus guided walks and rangers to help you get the most out of your visit. There are also all-terrain Tramper mobility scooters to hire for less-abled visitors.
Weymouth Wetlands
The coastal town of Weymouth is lucky enough to have two RSPB reserves located at the heart of this urban area and both are free to visit.
Radipole Lake is made up of a patchwork of wetland habitats which is home to many wading birds such as Redshanks and Lapwings, but you may also see signs of Otters and Watervole. Other bird species to look out for include Hobby, Kingfisher, Reed Buntings and Cetti's Warbler. There is a large pay & display car park, Visitor Centre and nature trails to follow.
Marsh Harrier - photo credit Amee Fairbank-Brown
Under 2 miles away and easily reached on foot, bike or bus, the reserve at Lodmoor is another wetland habitat where Marsh Harrier, Kingfisher and Common Tern can be seen. There's a large car park next door and you could combine a visit to Weymouth's SEA LIFE Adventure Park nearby.
Abbotsbury Swannery
Abbotsbury Swannery is home to the only managed colony of free-flying mute swans in the world. During your visit you'll be able to walk through the colony and watch the daily feeding sessions.
If you are visiting from mid May to end of June, you'll get to see the Swans nesting and might even be lucky enough to see one of the Cygnets hatching.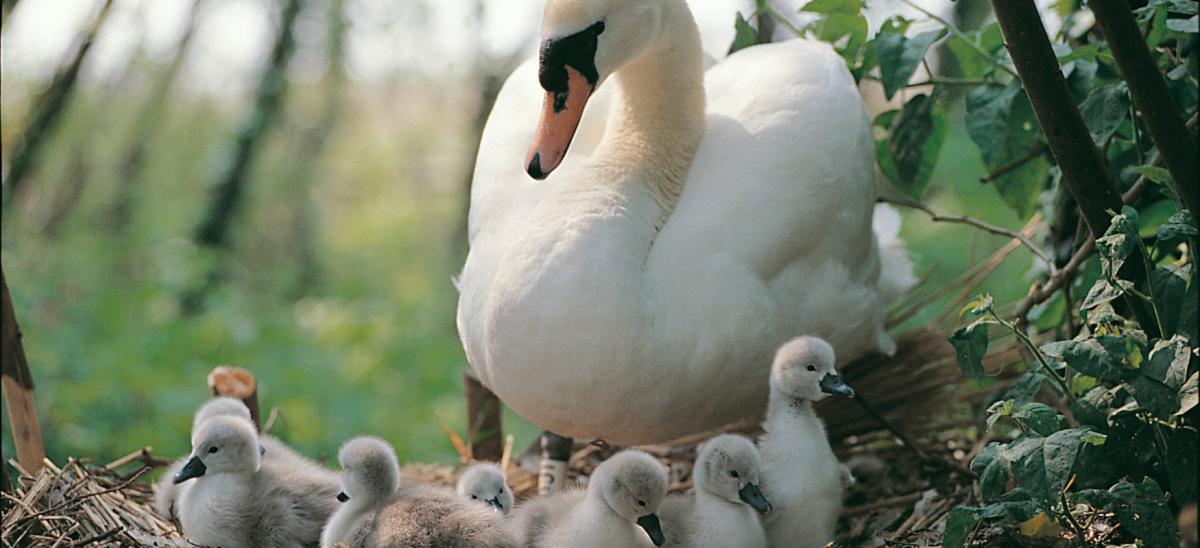 From July onwards, watch the fluffy cygnets grow and eventually take to the water along with the rest of the colony.
There's a large car park, café and plenty of family friendly activities to keep young wildlife watchers amused.
The Fleet Lagoon
The Fleet Lagoon is the largest tidal lagoon in the UK and attracts a huge variety of birds including Oystercatcher, Skylark and Little Tern.
On one side of the lagoon are the coastal villages of Abbotsbury and Fleet and the other is Chesil Beach – an 18 mile long pebble beach stretching from Portland to West Bay.
One of the success stories of The Fleet and Chesil Beach is the return of the Little Tern colony. Chesil Beach is the UK's most south westerly breeding site for Little Terns who spend the summer months in the UK before migrating to Africa for winter. in 1997 there were 100 pairs of Terns at Chesil, which sadly dropped to just 10 pairs in 2008. The Little Tern Project has since been created and the colony is now monitored and managed by the RSPB, (with support from Dorset Wildlife Trust and many others) and last year 55 to 60 chicks fledged from between 40 to 49 pairs!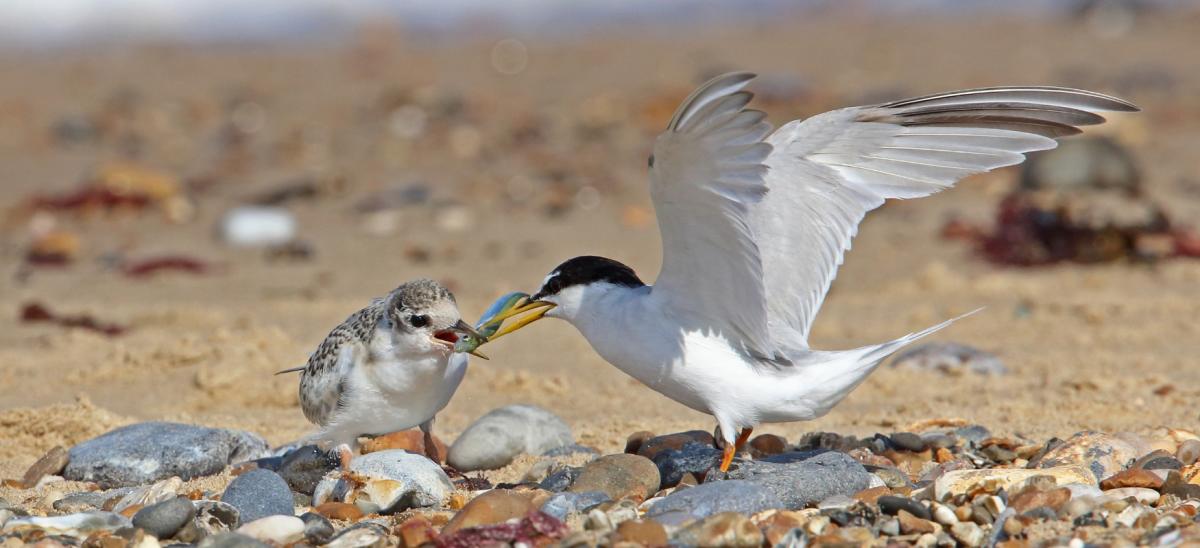 If you want to get out on the water, The Fleet Explorer boat runs regular trips from April to October. You'll learn about Chesil Beach and the Little Tern colony as well as seeing local wildlife on the journey.
If you'd rather be on land, the Dorset Wildlife Trust's Wild Chesil Centre is at the southern end of the Lagoon and is a brilliant location to watch the migratory birds arriving and leaving from the water. Entry to the Centre is free and there is also a café and a large pay & display car park next door.