Lyme Regis is a fabulous place to visit with so much going on and things to do aplenty so we thought we'd help you plan your time by giving you our top 10 things to do in Lyme Regis!
1. Beach Days
Lyme Regis boasts some fantastic family beaches so pack up your bucket and spade and get ready for some fun in the sun!
If you're a budding sandcastle builder then head to Town Beach where you can get creative building your very own masterpiece.  Or head over to the pebble beach and see who can skim a stone the furthest!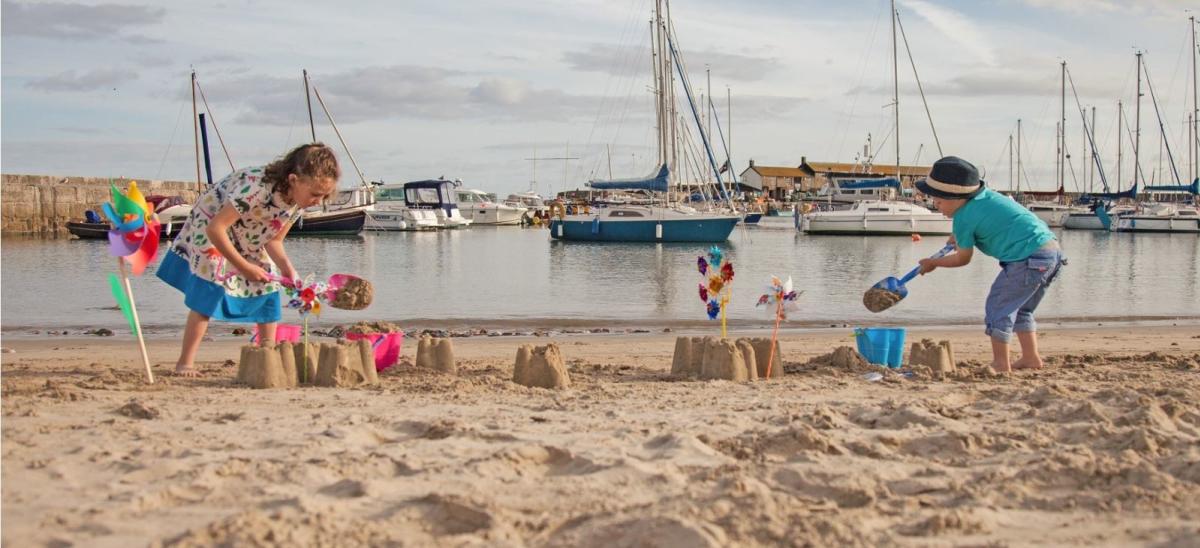 Take a dip or just splash about on the shore, grab a bat and ball and enjoy some seaside games or get a little fishing net and explore some rock pools!
Another great way to spend some time at the seaside is to grab a crabbing net, a bit of bait and take the kids crabbing in the harbour - this simple activity is sure to keep them smiling and happy for hours!
Why not make the most of your time at the beach and hire a beach hut?  The pastel-coloured beach huts are located on the lower section of the seafront and can be booked via Lyme Regis Town Council.
2. Langmoor & Lister Gardens
These beautifully landscaped, tranquil gardens zigzag down the hill to the beach offering plenty of colour (and a few sculptures!) with lots of places to sit along the way offering some fantastic views across the bay.
Take a peaceful walk along the shaded woodland boardwalk and get up close with nature with bat boxes and bird feeders along the way. Stop for a while to take in more stunning sea views...bliss!  
If you fancy a bit of competitive fun then head to the crazy golf; with 18 holes to complete this is a great way to spend some time with family members young and old or why not try your hand at a spot of table tennis!
3. The Cobb
Any trip to Lyme Regis wouldn't be complete without a stroll along the iconic Cobb. The curve of The Cobb forms a fine promenade to walk along offering some of the most stunning views across the coast.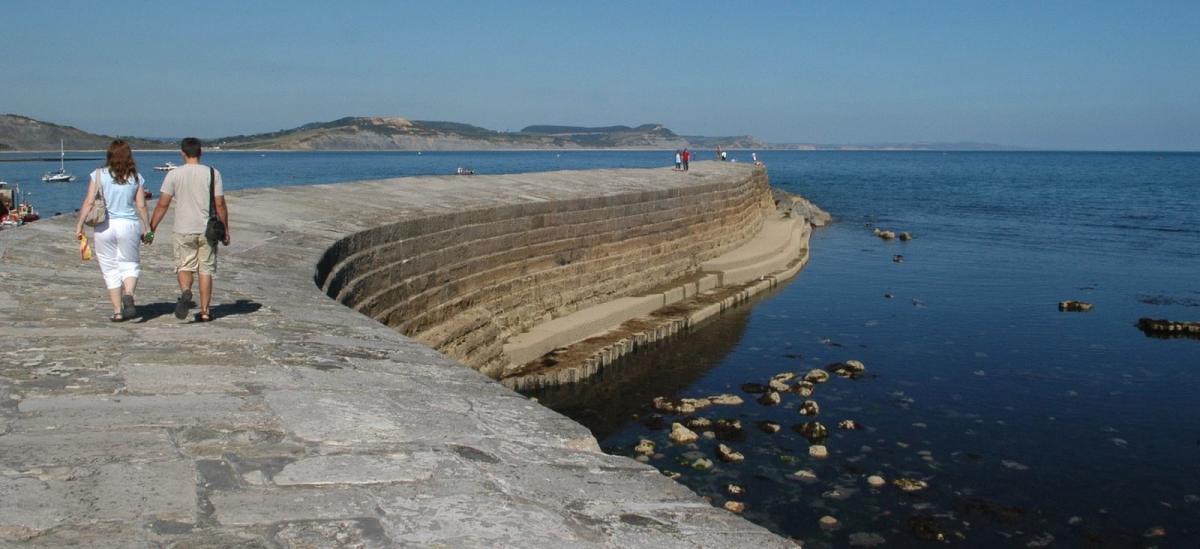 This is a truly lovely place to sit and pass the time and watch the boats come and go.
The Cobb has also made it on the big screen, you may remember Meryl Streep clad in black stood motionless in the adaptation of John Fowles' novel, The French Lieutenant's Woman.
4. Marine Life & Museums
Spare some time to visit Lyme Regis Museum and Lyme Regis Marine Aquarium during your visit.
Lyme Regis Museum enjoys a stunning seafront location and is crammed full of everything you could ever want to know about Lyme Regis.  The museum caters brilliantly for younger members of the family with interactive exhibits, a new learning centre and even a table made from dinosaur poo (yes you read that correctly!)

Lyme Regis Marine Aquarium offers you the opportunity to learn about local marine life and visitors have the opportunity to be very hands-on! Feed the mullet (this is apparently quite a tingly…and giggly experience!) and hold a starfish.  This is a wonderfully small, unique aquarium where the staff are full of knowledge and really bring the experience to life, particularly capturing the imagination of children.
If you've got an interest in fossils and dinosaurs, you could also visit Dinosaurland which houses a collection of local Jurassic marine fossils.
5. Get out on the water
Whether you're looking for an exhilarating ride with thrills and excitement or a gentle scenic coastal cruise, Lyme RIB rides will be right up your street!  The 30 minute RIB ride is fast paced and guaranteed to get the adrenaline pumping and is suitable for all the family.  The coastal cruises are much more laid back and offer you the opportunity to relax and enjoy the beautiful coastal scenery.
Or maybe you fancy a family boat trip where you can try your hand at fishing or a paddle around in the sea in a kayak or on a stand up paddle board?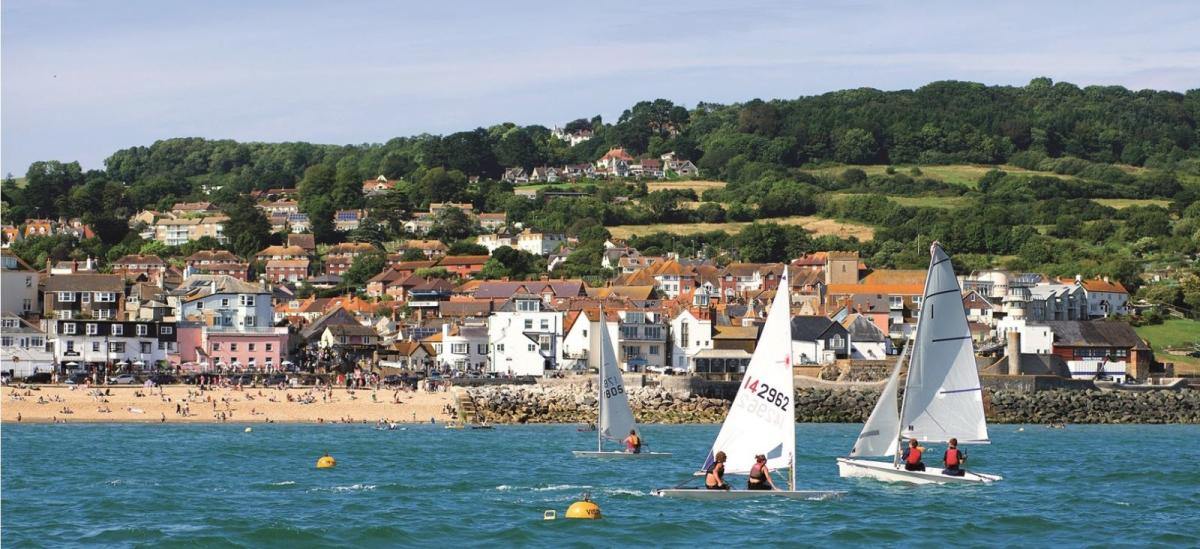 There are many events that take place in Lyme Regis that involve fun-based water activities that you can get involved in, including raft racing, waterpolo and swimming competitions. Lyme Regis is the perfect location to get out on the water and enjoy the fresh sea air.
6. Take in the arts and culture
Lyme Regis is well-known for it's arts and culture with art galleries and exhibitions, artisans and craftspeople all showing their skills or offering opportunities to learn.
Whilst in Lyme Regis make sure you visit the Town Mill, this is a unique mix of a working watermill, art galleries and creative artisanal businesses as well as a café and a micro-brewery all nestled around a cobbled courtyard.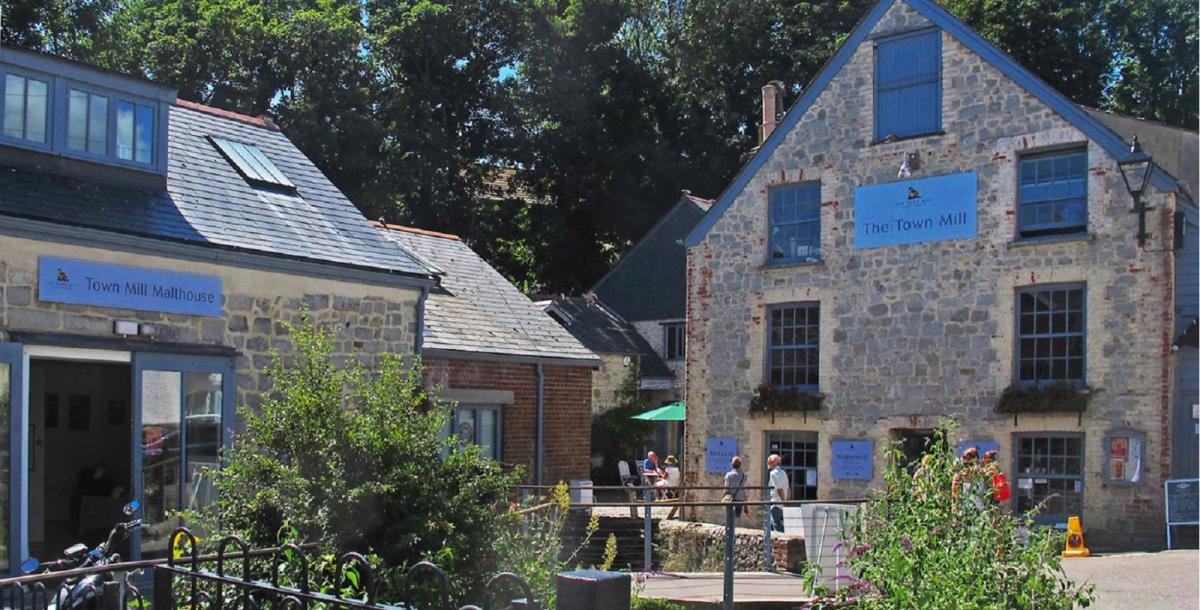 Volunteers run fascinating tours around the mill giving you a brief history of the restoration process and a demonstration of the milling process.  The Mill is powered by water from the River Lym which also generates hydro-electricity….don't forget to buy some flour ground at the mill to make your own bread at home afterwards!
7.  Be entertained in Lyme Regis
Lyme Regis really knows how to entertain! 
Make sure you check out The Marine Theatre, located right on the beautiful seafront.  The theatre offers a diverse and vibrant programme of entertainment including bands, films, comedians, plays, screening and community-led events so you're sure to find something to suit your tastes!
This beautiful theatre offers a lovely, relaxed atmosphere, is a hive of activity and comes highly recommended.
There is a fantastic programme of events happening in the town throughout the year and the summer months are no exception!
The school summer holidays kick off with Lyme Regis Lifeboat week, a week full of fun, bathtub races and various displays including the spectacular Army parachute team, the Red Devils.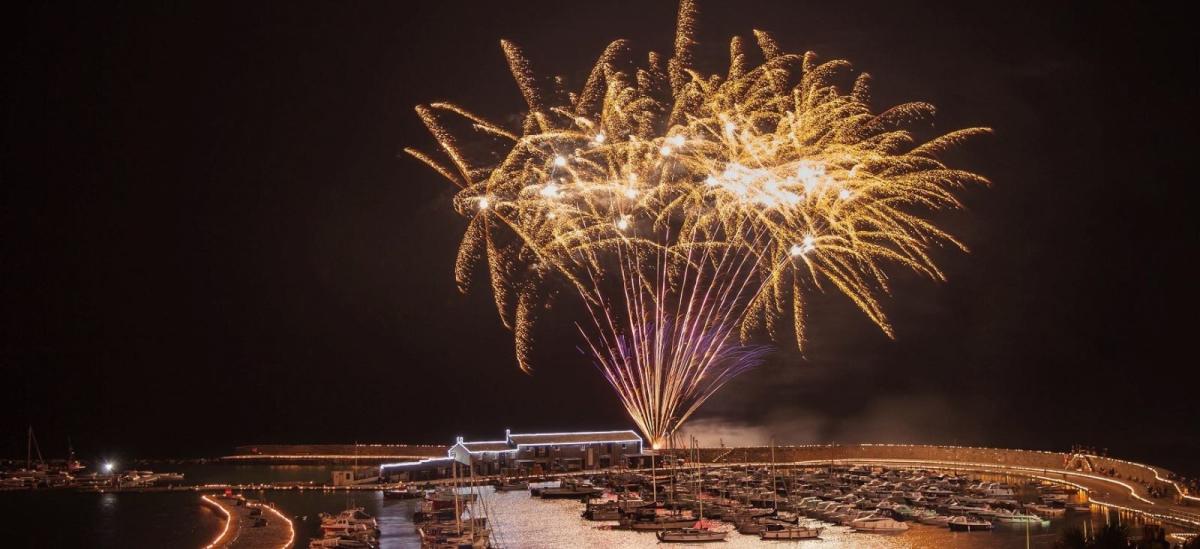 This is closely followed by the Regatta and Carnival week which includes the wonderful carnival procession, regatta races, activities and fireworks display.
Enjoy the UK's only water polo sea championship in early August or if you're a lover of folk music then the Lyme Folk Weekend takes place at the end of August.
The Food Rocks Festival in September started as a vision of Mark Hix with the aim of promoting the produce of his hometown of Lyme Regis.  The festival brings together top chefs, exhibitors, music and more and showcases interactive cookery demonstrations, talks and tastings.
8. Playtime in Lyme Regis!
If you're looking for somewhere for the kids to release some energy then head over to the Jurassic and pirate-themed park in Anning Road.  This fantastic play park includes a zip wire and equipment for children of all ages and abilities, with a pirate ship at its heart.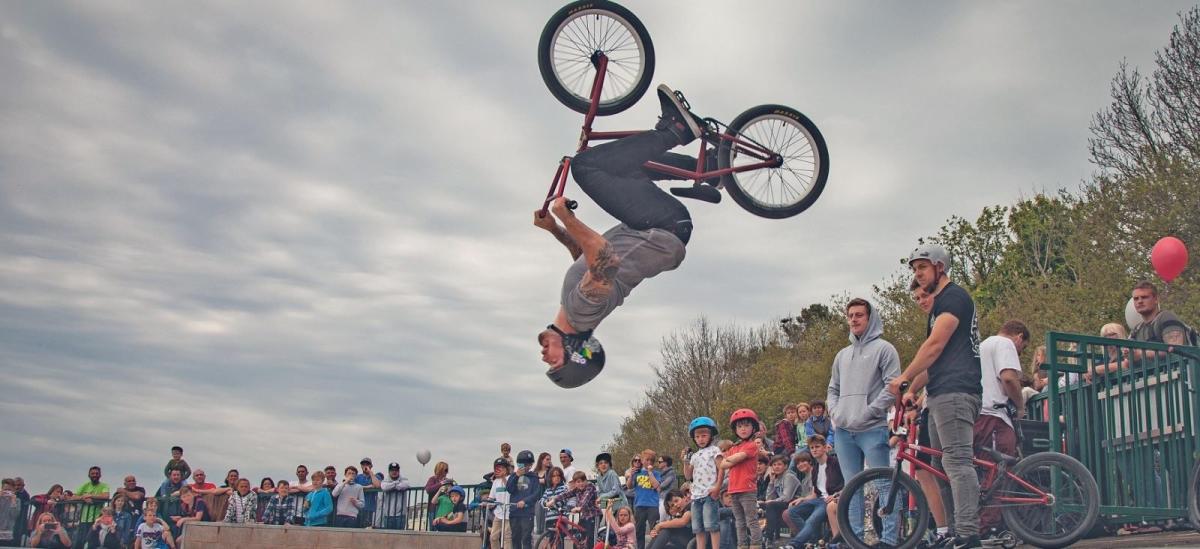 Lyme Regis also boasts a great multi-wheel skatepark where you can perform some tricks and ride the ramps. 
9. Take a stroll...or hike
Lyme Regis is the perfect destination for walking.  There are plenty of short routes for a leisurely family stroll or longer walks if you're looking to get out exploring for a few hours.
Step a little way out of the town and you will come to the Undercliffs, one of Britain's first National Nature Reserves.  This steeply undulating and winding path stretches from Lyme Regis to Seaton in Devon and is a perfect walk for those interested in birds - it's not unusual for more than 40 species of birds to be spotted in just one afternoon!
For nature lovers there is a spectacular walk along the Lym Valley, leading all the way to Uplyme. 
Feeling energetic? Then why not walk a section of the South West Coast Path?  Pack up a picnic (or plan a route with a pub or café en-route for some delicious Dorset food) and enjoy the breathtaking scenery!  Hop on the Jurassic Coaster bus and explore more of England's first natural UNESCO World Heritage Site, some of the neighbouring towns or beaches.
10. We're going on a fossil hunt!
A trip to Lyme Regis wouldn't be complete without a fossil hunt.  All you need is a bit of patience and an eagle eye and you could find your own ammonite, belemnite or fool's gold.  The best places to look in Lyme Regis are either Monmouth Beach or East Beach.  You'll also find the ammonite pavement here; this beautiful grey, flat rock contains hundreds of fossils.  Just make sure you check the tide times and safety information before heading out on your fossil hunting expedition!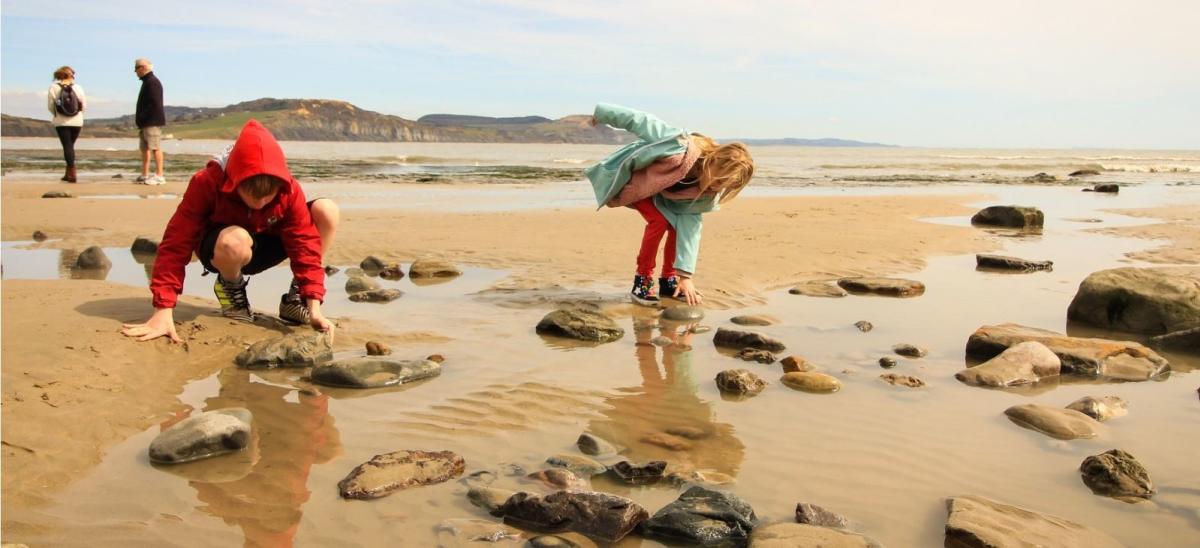 To improve your chances of finding your own little bit of seaside treasure, book a guided fossil walk through Lyme Regis Museum or Jurassic Coast Guides.  Regardless of age, we can assure you that you will have a great time…be warned though as you could catch the fossil hunting bug!