If you tuned in to BBC's Springwatch this year, there's no doubt you would have been captivated by all the sensational wildlife drama that played out on our screens here at RSPB Arne in Dorset.
Set against the beautiful backdrop of Poole Harbour and within the Dorset Area of Outstanding Natural Beauty, this spectacular 400 acre reserve was recently host to Chris Packham, Michaela Strachan, Megan McCubbin and the Springwatch team as they explored Arne's incredibly biodiverse landscape - famous for its wide, open heathlands and rare species such as the Dartford Warbler, Nightjar and Sand Lizard.
But, the excitement isn't just limited to Springtime at Arne, there is plenty happening during the summer months too as Annie Parsons from the reserve reveals…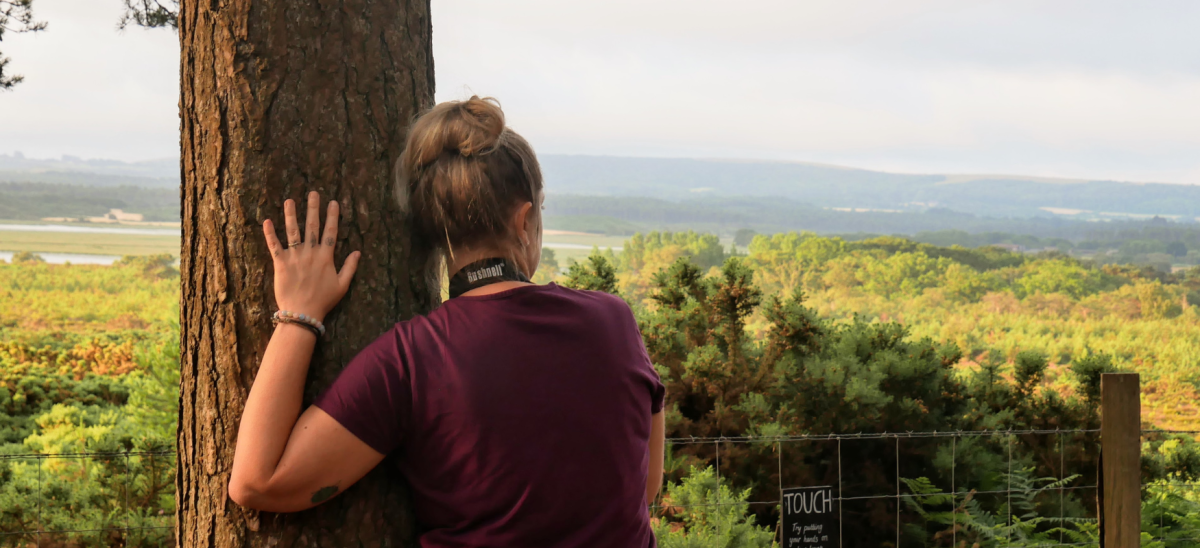 Photo credit: Annie Parsons
A festival of wildlife
As we saw in Springwatch, RSPB Arne is home to a star-studded wildlife cast including nightjars, spoonbills and Dartford warblers! Birds of prey like White-tailed Eagle and Osprey are regularly seen over RSPB Arne which makes a visit to the reserve an absolute treat for nature lovers.
In the summer, the reptiles are out and Arne is one of the few places in the UK to host all six species of native reptile. On a warm day you could catch a glimpse of a sand lizard basking in the sun, or a slow worm slithering across the path. If you're at the reserve at dusk, listen out for the peculiar call of the nightjar churring in the heath, a truly magical sound!
If you're not sure where to start exploring, the site runs a seasonal program of educational walks and events to teach you all about its wildlife, including Night Wildlife Walks and Osprey Guided Walks. The friendly volunteer team will be able to guide you towards the trail that best suits your needs.
Photo credit: Katie Nethercoat
Soak up the beautiful scenery
With a whole range of habitats to explore and a unique position in Poole harbour, it's no surprise that RSPB Arne boasts some stunning scenery.
Enjoy the wide views over the heathland, take in the peace and quiet from one of the many viewpoints, listen to the birds from a hide and stand and admire the sunset over Poole Harbour from the shoreline. You can experience your very own 'mindful moment' with Forest Bathing and join in with the other events aimed at boosting your wellbeing such as the full moon walks.
For keen walkers, there are a wide variety of trails to suit different abilities. Delve into a mosaic of habitats including heathland, ancient woodland, saltmarshes, mudflats, and farmland where you can discover just what makes Arne's landscape so uniquely special.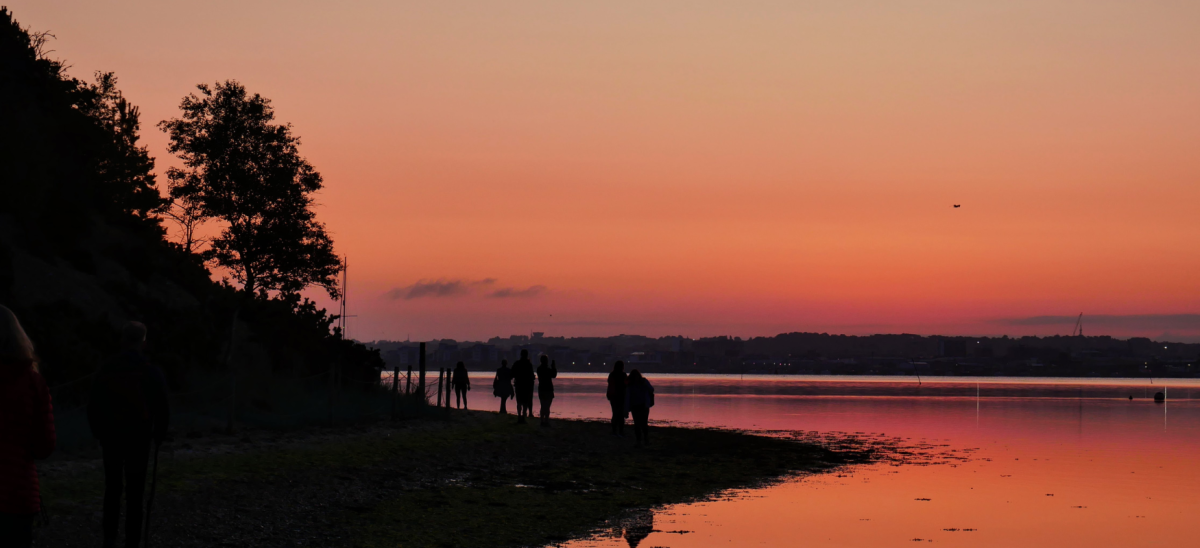 Photo credit: Annie Parsons
Summer events for the whole family
There's something for everyone at RSPB Arne, and the site is running a variety of events and activities for families this summer.
For young explorers, hire an Explorer Backpack complete with binoculars, bug pots, ID guides and more to get hands on with nature.
If you're feeling even more adventurous, there are two Big Wild Sleepout events running this summer, a weekend of camping set in a beautiful field on site. The weekend involves delicious local food, guided walks, and an unmissable opportunity to see the nature reserve at night.
Every month there are also themed Wild Weekends (aimed at primary age children) and Nature Tots events (aimed at pre-school aged children).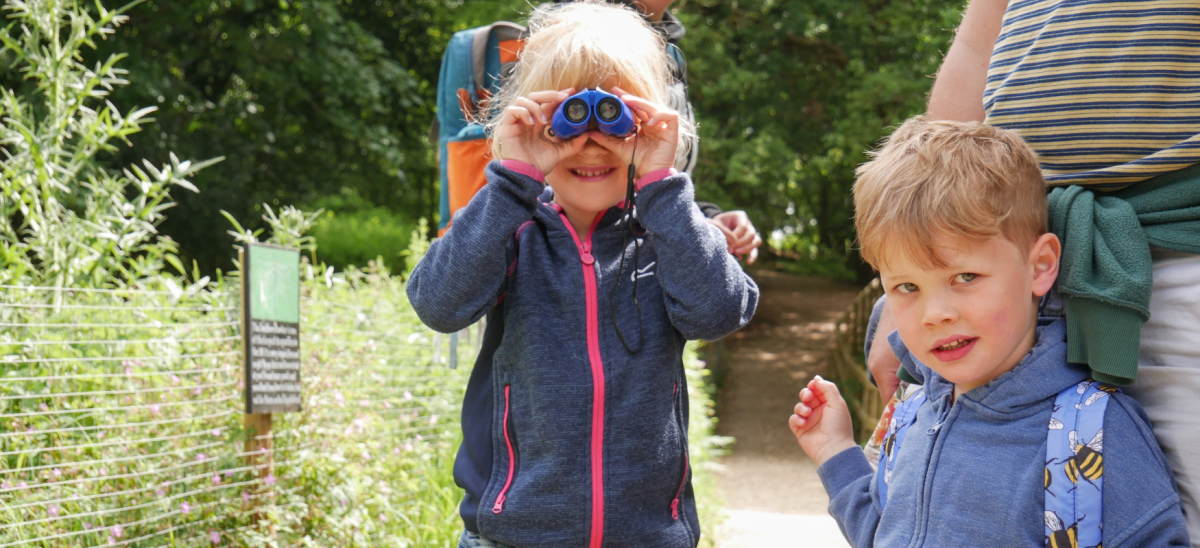 Photo credit: Annie Parsons
Time to recharge
After all those adventures, recharge in the RSPB Arne café, offering breakfast, lunch and a range of drinks, cakes, and snacks. The café supplies locally produced and organic produce, as well as a range of vegan and vegetarian options.
The shop is the perfect spot for a gift for a loved one, or to try out a new set of binoculars or a scope. Friendly and knowledgeable staff can guide you through the process of choosing the right optics for your needs.
Photo credit: Annie Parsons
Beyond Arne
The RSPB's Arne reserve is at the heart of the UK's first ever 'super National Nature Reserve' – Purbeck Heaths.
Spanning 8,231 acres over the Isle of Purbeck, this 'super' reserve is one of the most wildlife rich places in the UK and collaboratively brings together 11 priority habitats, allowing animals, reptiles, birds and insects to move more easily across the landscape and adapt to the challenges brought by the climate crisis.
Why not follow in the footsteps of the Springwatch Team and explore all the nearby places that featured on the series including Poole Harbour, Corfe Castle, Studland Bay, Swanage Pier, Durlston Country Park and Winspit Quarries?
A smorgasbord of flora and fauna awaits!