Hello, I'm Richard, a passionate walker, enthusiastic photographer, and proud resident of the Isle of Portland. I love to showcase my adventures through my Instagram account - Richie's Incredible Britain - and have teamed up with Visit Dorset to share some of my favourite local locations.
Since the ancient days of the druids, the small islands that satellite Britain were particularly sacred, as they allowed people to adopt their individual modes of living and their own religions and festivals. Isles such as Iona in Scotland, Anglesey in Wales, Isle of Man and Isle of Wight have been regarded as holy places by Britain's earliest inhabitants. Our own Isle of Portland here in Dorset is no exception - considering the size of it only 4.5 miles long and 1.75 wide, the abnormally large number of ancient monuments speaks volumes for its former importance.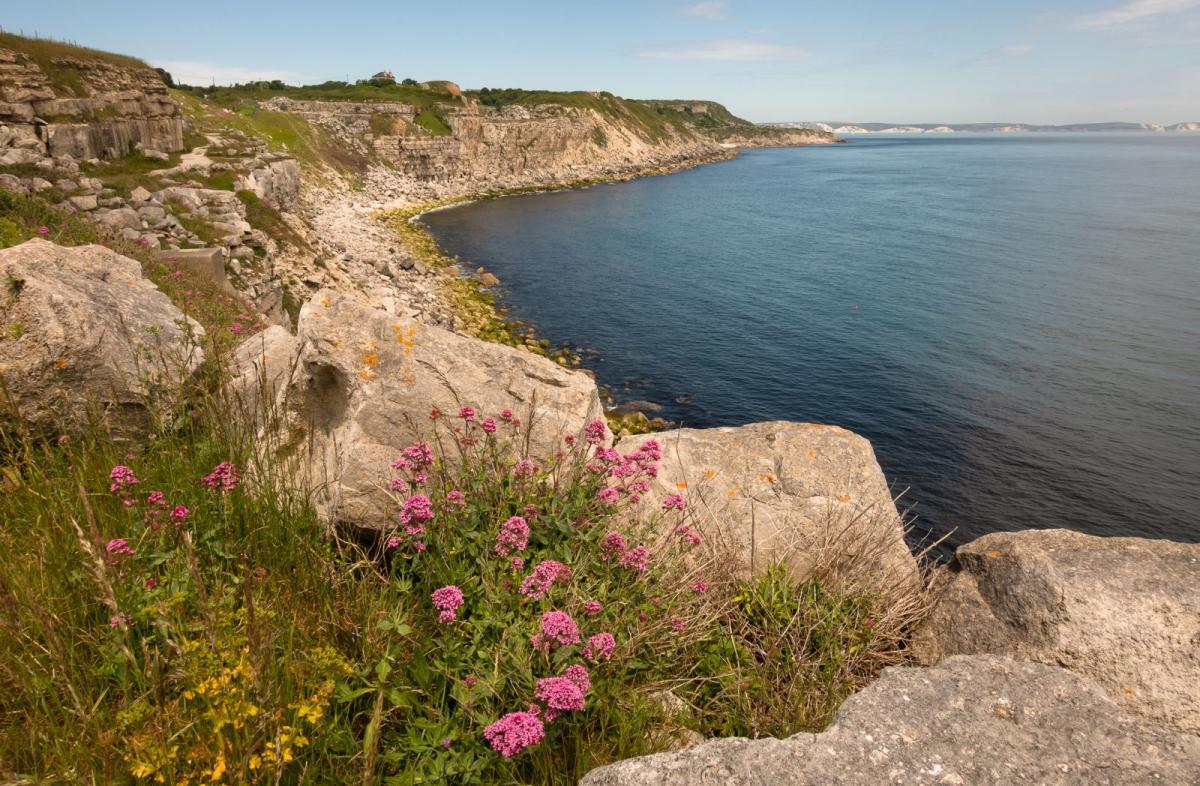 Portland juts out into the English Channel like a giant wedge, with limestone cliffs standing 500ft high at its northern end, gradually sloping down to the southerly point called the Bill, where the famous lighthouse is stood guard at the tip of the isle. Portland is technically a peninsular, for it connects to the mainland by an extraordinary bank of pebbles about 18 miles long called Chesil Beach, yet many still refer to Portland as an island as the building of the road bridge was only completed in the 19th century.
A great number of visitors and travellers cross the causeway leading into Portland every year to admire its spectacular, wild and rugged coastline; the area surrounding Portland Bill has been a well-known destination for those visiting Dorset, for years. There is however a number of places that are little less-known but no less spectacular to visit. Interested in seeing a different side to Portland? Keep reading!
Hiram's Walk and Hallelujah Bay
Hallelujah Bay is located on the west side of Portland at West Weares. It is accessed by a public right-of-way commencing at the southernmost end of the Chesil Cove esplanade. Hiram Otter, a quarryman and stalwart of Portland's Salvation Army Corps, began creating a footpath to the bay in the 1880s. A man of strong physical build, Otter was able to move large boulders with the use of a hand-jack.
In addition to single-handedly creating a footpath, he would also etch biblical inscriptions onto the boulders he successfully moved. He would cry 'Hallelujah' when each text was completed, from this comes the name Hallelujah Bay. There is an abundance of wildflowers along the path in spring and summer, a secret spring to discover and striking coastal views in all directions. A boat-shaped Quiddles Cafe is situated near the start of the path, a great place for refreshments and watching the waves crash at Chesil Cove.
Rufus Castle and Church Ope Cove
Rufus Castle is precariously perched upon a high rock platform overlooking St Andrew's Church and Church Ope. Its shape, an irregular pentagon, is most unusual and the only one of its kind in Britain.
Supposedly built to repel French and Viking raiders landing on the beach below, the castle now guards the winding staircase leading down to Church Ope Cove. A beautiful secluded location, Church Ope was once a sandy beach, later covered with scree and rubble from quarries being tipped off the cliff edge high above. Those with a passion for history will find lots to discover in the surrounding area - the ruins of St Andrews church dating back to 13th century are found on the way down from the viewpoint, and a number of disused piers and pillboxes are scattered along the coast at East Weares. The Portland Museum is located en-route to Rufus Castle, providing a great wealth of knowledge about the old days on Portland.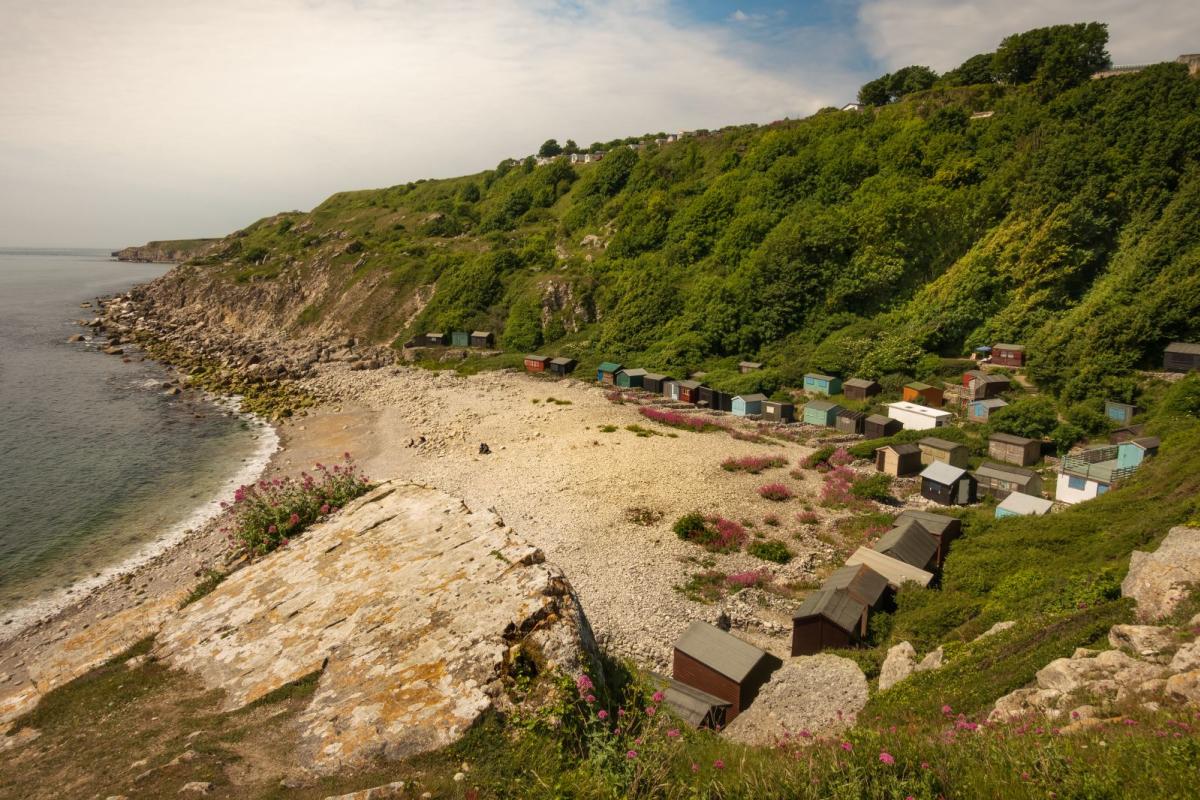 Tout Quarry and King Barrows Quarry
It is a well-known fact that Portland Stone quarried on the island for generations has built monuments such as St Pauls Cathedral, Tower of London, Buckingham Palace and many more around the UK and rest of the World. Extensive quarrying has removed great swathes of land over the centuries but also created groundwork for what is now a designated sculpture park and nature reserve teeming with wildlife, especially butterflies and rare wildflowers. Found on the north-west corner of Tophill this area of former quarries is free to roam and littered with countless discoveries - there are estimated to be over 70 different stone sculptures within the quarry, also abundance of species of butterflies and plants, some unique to this limestone grassland environment. Best visited in late spring and summer this area offers a unique experience without much hand-holding, enabling visitors to find their own secret places.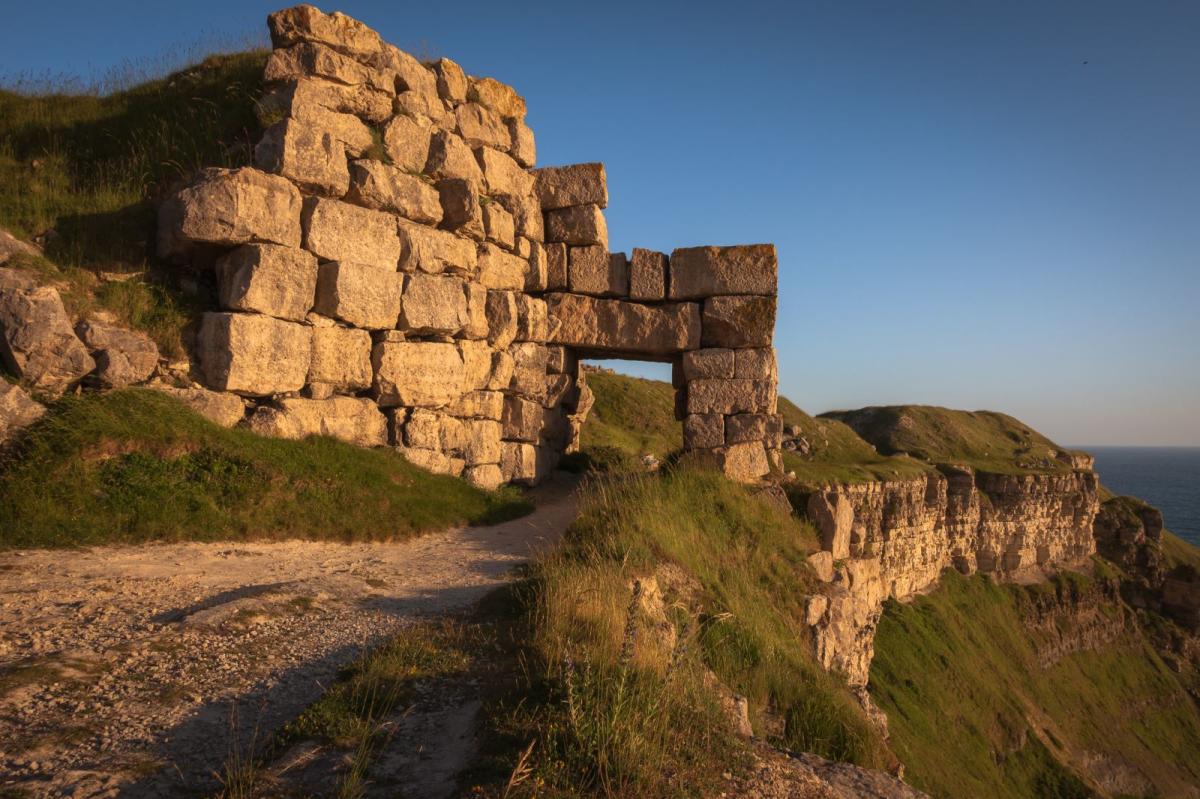 Discover more Dorset stories on our blog and find more ideas and inspiration for your next trip to Dorset.