Dorset is a county that attracts and welcomes thousands of visitors every week, growing in number all the time. Like you, they are keen to experience and enjoy the Jurassic Coast, the hills and valleys, castles and wildlife locals love too. 
Take all the hassle out of planning a walking route and let the Walx Dorset guides do all the hard work for you!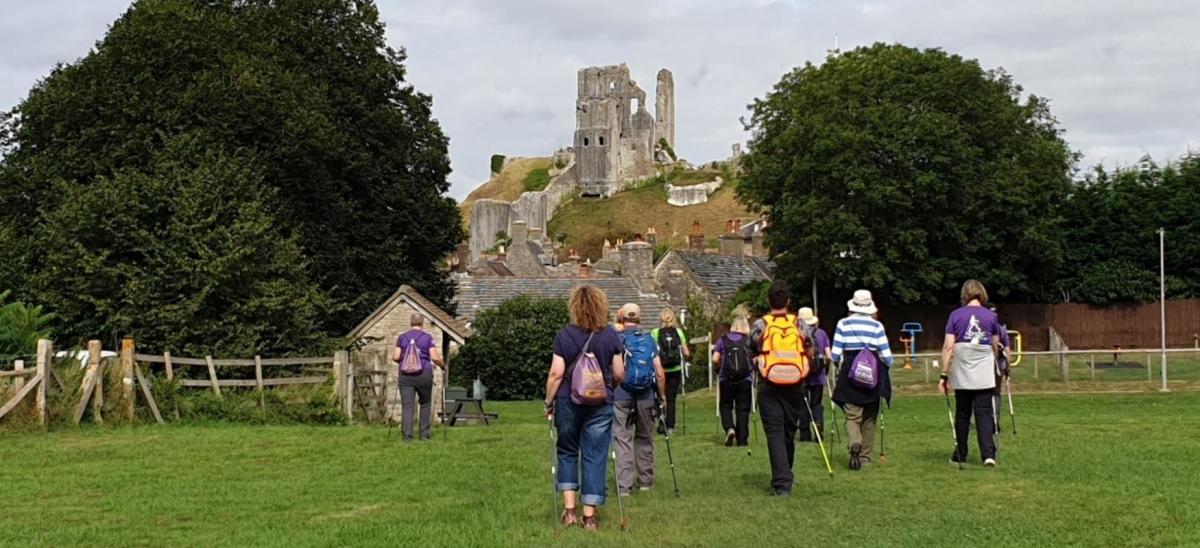 You are guaranteed a better day out because:
· We take people to places even locals don't know
· You won't get lost and fall out with your friends because 5 miles became 10
· Your photos will be of the iconic sights, but from our special viewpoints
· We have local knowledge from the greatest paths to our favourite pubs and pints, and are happy to share it
· You will find your Tribe for the day, and possibly for longer, as we turn Miles into Smiles
Dorset's diverse environments and famous views can easily be found. Harder to find are the parking, paths and viewpoints that aren't so crowded, where the only sounds are natural and where the peace allows a longer lasting intake of fresh air and calmness that's still there when you get home.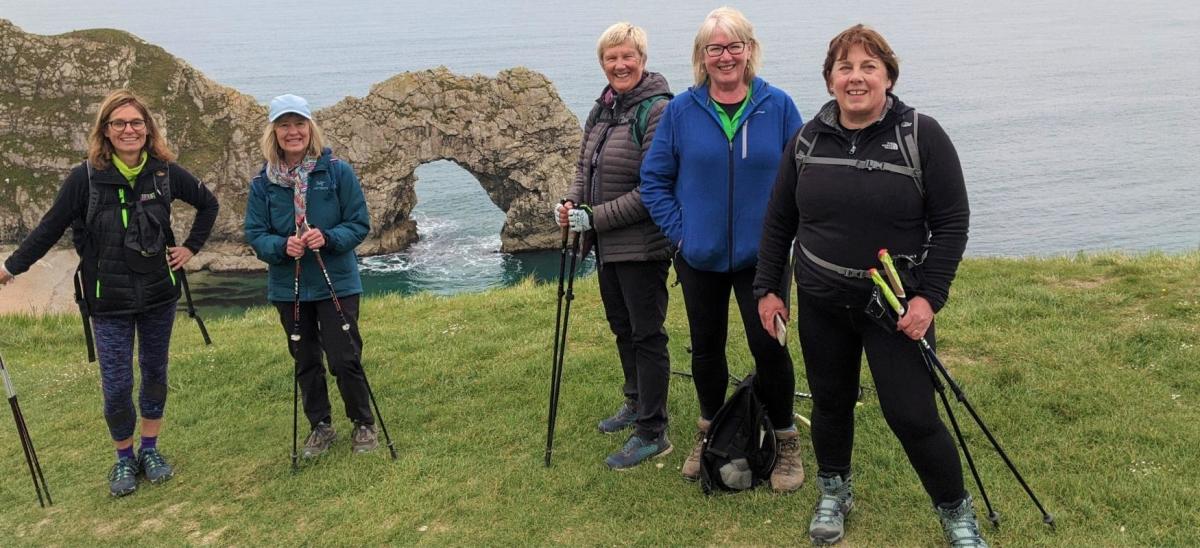 The Guides
Walx Dorset is a team of qualified walking guides who love to share their local knowledge. They are trained and insured to lead groups of walkers from age 8 upwards, with or without actual walking boots, poles or experience!
The Walkers
You can join us as a solo walker or you can bring the family or a work team, or we can come to you and plan a bespoke outing that meets all your needs. Dogs need to be booked in too - we love dogs but not all our walks are suitable for them, and there are farm animals or other walkers to consider.
· Solo walkers love the camaraderie we aim to create on our adventures. We walk for fun, fitness, health, wellbeing – and cake. We will either start and end near a café or take something with us to enjoy on the way.
· First time visitors with limited time like to get a special experience or walk at an unusual time of day. We know where the sun rises and sets, when the birds sing loudest and where you can see Durdle Door, Old Harry Rocks and Corfe Castle the way most don't.
· Regular visitors know what they like, but also need to break the cycle! And push themselves a bit further...our 7, 10 and 14 mile loops take in hills, valleys, nature reserves, geology, history and always views, views, views!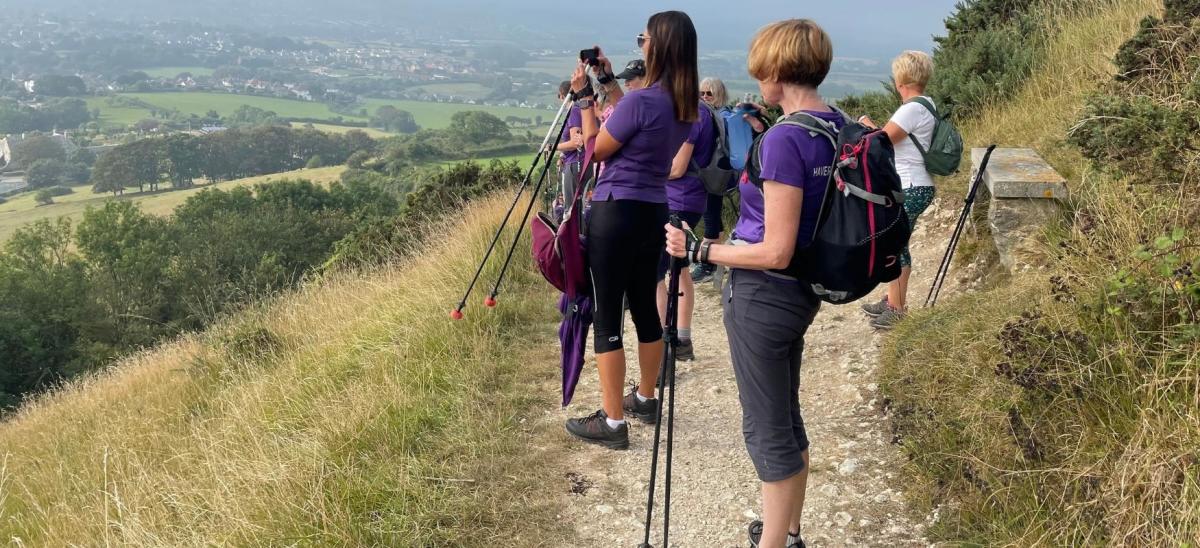 Some of our favourite photo points
- Corfe Castle from every angle! There's a hedge that forms a natural frame for your picture of the castle ruins, you won't find it but we can. Or snap a photo of the Swanage Railway vintage train passing right underneath you, with the castle perfectly placed behind the burst of white steam, timing is everything.
- Durdle Door with hardly any other people in view.
- High points with breath taking 360 degree views of beaches, hills, castles, sea, the Isle of Wight, and Wiltshire...on a good day.
- Old Harry Rocks and Poole Harbour from the same spot - you won't know which way to look first!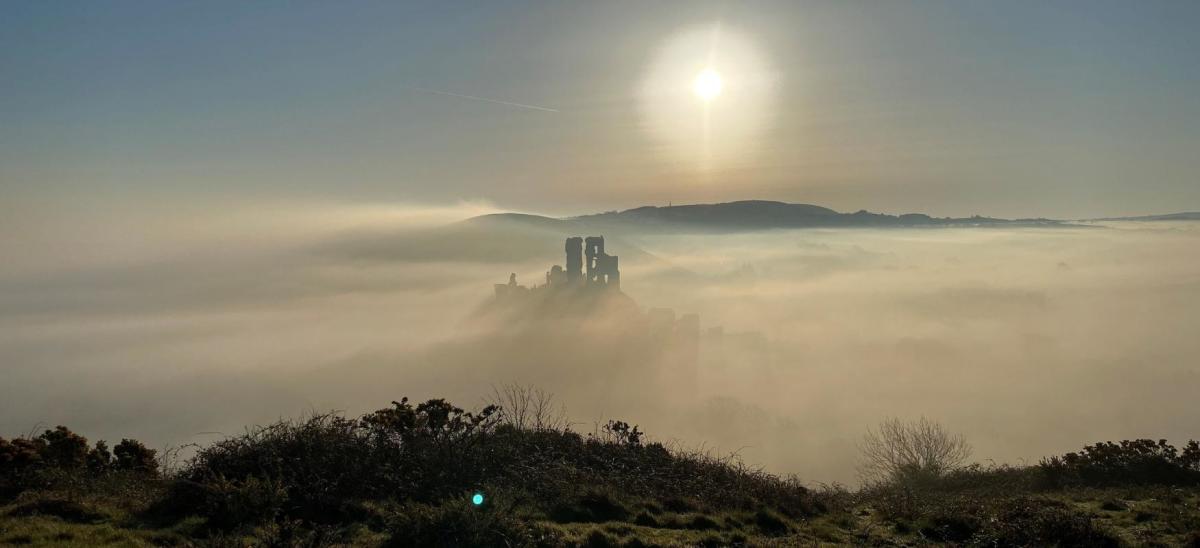 Food and Drink
Dorset's food and drink producers continues to excel and diversify. We love to entwine a walk with a stop at a cider farm, a farm shop, a tearoom, a pub. We will always enjoy fish and chips, ice cream, seafood, cheese and – cake! Our local knowledge on these and many other topics can enhance all aspects of your Dorset stay.
Safety
Being safe on holiday may not be your first thought, but it's always ours. Walks are recced, risk assessed, and we will ask for your medical background. We can advise on what to wear, what to carry with you and when and where not to go. Tides, cliffs, heavy wind, rain, and mud are some of the things we risk assess so you don't have to. We plan to walk off road whenever possible and we know where the cows are - and what they like and don't like.

What does it cost?
Each walk can be booked for as little as £6 with themed adventures with local experts – Geology, History, WW1 and WW2 - from £10.
Please do call us to check which walks will work best for you.
How do I book a walk?
You can register on our website walxdorset.co.uk and then access our planned walks in Dorset to book on – or call us to talk about any specific requirements - Tel: 0333 123 4540.
Local people with local knowledge will answer your call and help plan the best walking adventure for you on your Dorset break or day trip.