If you are visiting Dorset with your dog this summer and want to know which places are dog friendly, we've got some paw-some suggestions for you.
For a few practical tips for enjoying days out with your dog during the summer, visit the Dogs Trust website. Read about what time of day is best to walk your dog, how to keep your dog cool and planning ahead.
Upton Country Park
Located on the edge of Poole, Upton Country Park is 160 acres of woodland, parkland, shoreline and gardens to explore for free.
On hot days, there are lots of trees to shelter under to cool down or have a picnic, plus dogs can get access to cooling water at the stream splash. When the Tea Rooms and Welcome Centre are open, dog water bowls are normally available and staff in both will be happy to fill water or spray bottles if asked.
The majority of the Park welcomes dogs off lead, but there are some 'dogs on lead' areas, so be sure to look out for the Paw Print signs letting you know which zone you are walking in.
The Park has 2 fenced dog areas which you can use for free - the Dog Training Area (with nearby free parking for 2 hours) and the Dog Play Pen. These enclosures are available on a first come first served basis and are not bookable, so you may be sharing the space with others.
A large pay and display car park is located near the café, walled gardens, art gallery and children's play area. Plus, there is a DIY Dog Wash in the car park Welcome Centre with warm water, natural products and a two-speed dryer!
Read more about dog walking on the Upton Country Park website.
Riversmeet Meadow
This meadow is a new greenspace on the edge of Christchurch with picturesque views of the Harbour, Hengistbury Head and Christchurch Priory church. The area is mostly grass with trees around the edge.
Dogs are allowed off lead in Riversmeet Meadow and adjacent Stanpit Recreation Ground. You can also walk into nearby Stanpit Marsh Nature Reserve which has a small visitor centre and access to the shoreline of Christchurch Harbour, however dogs must be kept on lead in the nature reserve to protect wildlife.
A large pay and display car park is available at Two Riversmeet Leisure Centre with paths leading into the Meadow and there is also a small car park at Stanpit Recreation Ground (postcode BH23 3ND), which is the same car park for Stanpit Marsh Nature Reserve.
Access to all 3 areas is free of charge.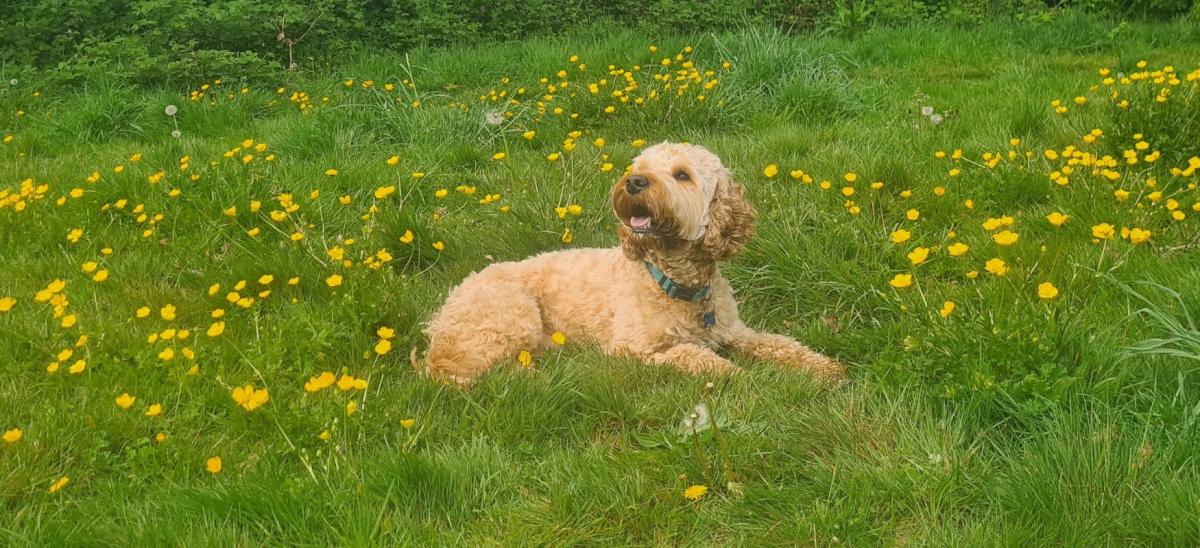 Bytheway Field
On the edge of Wimborne Minster, Bytheway Field is a 37 acre open space which you and your dog can enjoy for free. It is a large grassed area with trees around the edge and dogs are welcome off the lead here.
You can choose to follow a variety of paths which form circular routes and are suitable for pushchairs, wheelchairs and mobility scooters.
For hot days, there is a short woodland walk nearby and if your dog loves the water, there is a lake with a boardwalk where dogs can splash about and cool off.
There is a small car park, as well as a children's play area and self-led orienteering course.
Canford Park SANG
This is a new 74 acre greenspace where dogs are especially welcome and can run around off the lead.
It is located next to the River Stour between Poole and Ferndown and is a great place for a picnic with benches and picnic area provided, along with a Coffee Van.
Entry and parking is free with lots of surfaced paths as well as a children's play area and outdoor gym equipment too.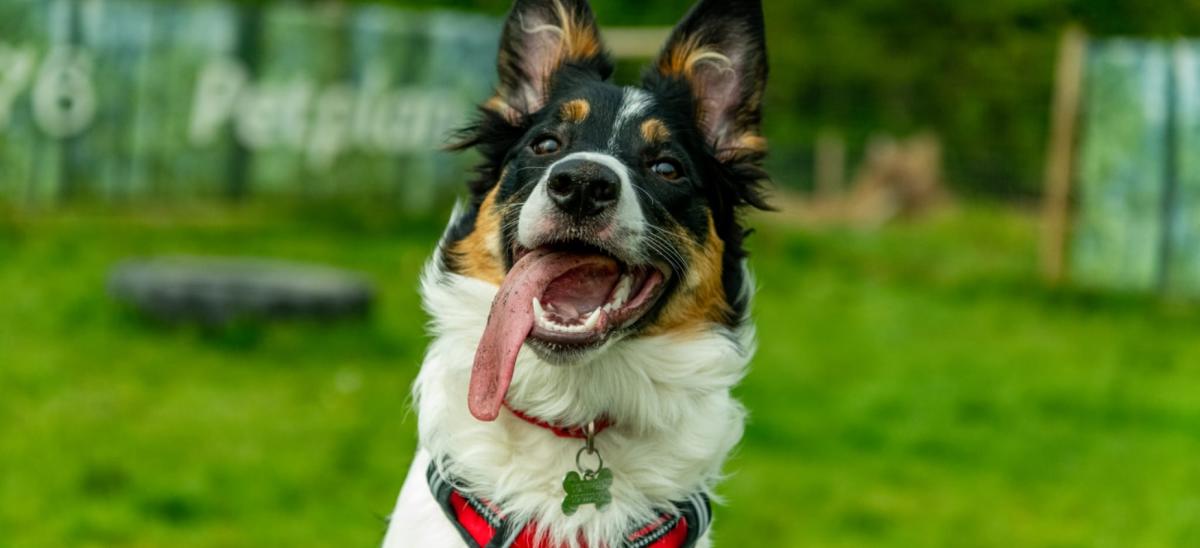 For dogs who require training or extra space away from other dogs, there are 3 enclosed areas for training recall, socialisation and dog agility which are available every day and pay as you go, with no booking required.
There are two car parks, both of which are located off Leigh Road. The nearest postcode to one of the car parks is BH21 3AS.
You can keep up to date with news about Canford Park SANG on Facebook.
Dog Friendly Beaches
Want to take your dog down to the beach for an early morning or late evening walk and swim to cool off in the hot weather? There are 33 dog friendly beaches available during the summer. Most of them allow dogs to be off lead on the entire beach, and some provide dog friendly areas.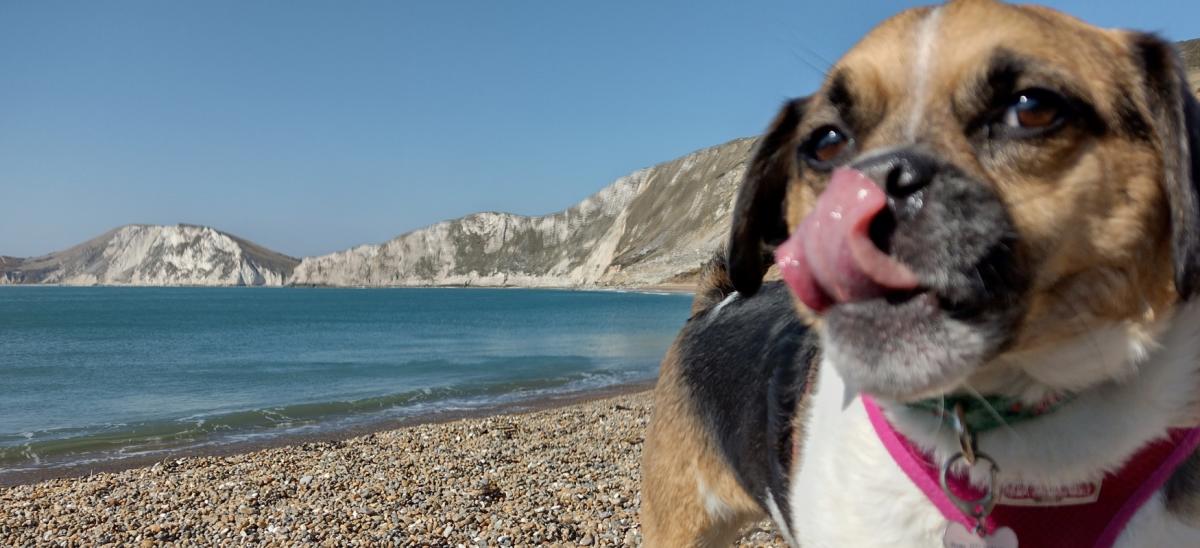 If your dog prefers sand under-paw, Highcliffe Castle, Mudeford Sandbank, Fishermans Walk, Middle Chine, Branksome Dene Chine and Studland Bay beaches allow dogs, while Sandbanks and Weymouth provide dog friendly areas on their golden sand beaches.
Attractions and activities
There are over 60 dog-friendly days out to choose from in Dorset including boat trips, country parks, nature reserves, museums, castles and hillforts.
Many of them have cafes and other facilities, but may require dogs to be kept on lead.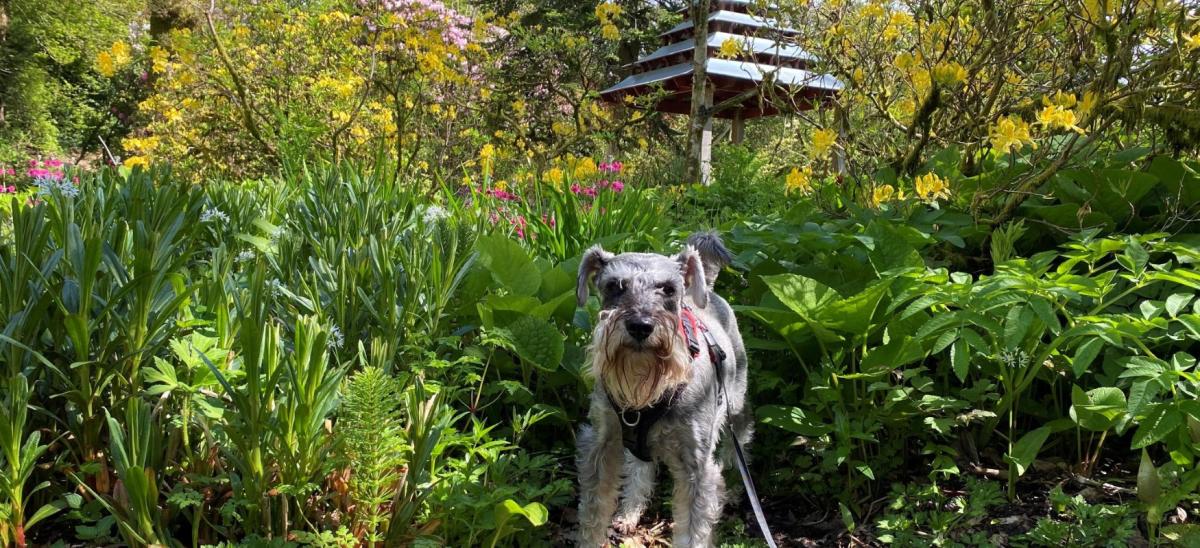 Dog Parks
If your dog is young, needs space away from other dogs or is in training, there are a number of enclosed dog friendly parks to visit in Dorset.
These are places you can hire specifically for your dog to exercise without other dogs around.
Visit the Dorset Dogs website for a comprehensive list of dog parks in the county.
Doggy Do Code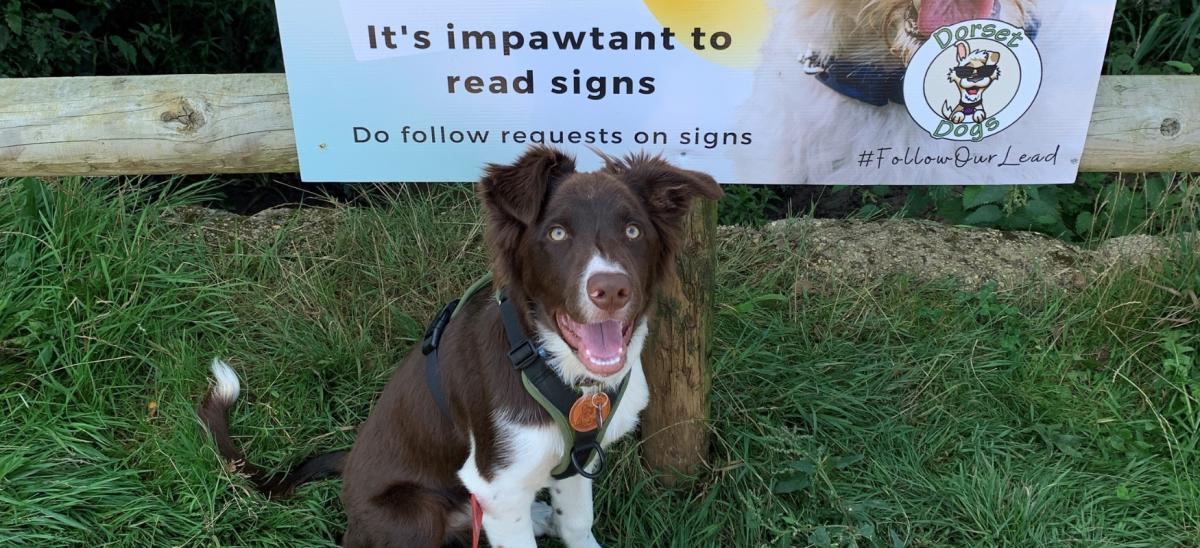 When you're out and about in Dorset with your faithful friend, remember to follow the Doggy Do Code.
·       Do respect other visitors & keep your dog in sight.
·       Do protect nesting birds on heaths, downs & wetlands: keep to paths and use a short lead from February to August.
·       Do follow requests on signs.
·       Do prevent your dog from chasing wildlife & farm animals.
·       Do bag and bin it.
·       Do join Dorset Dogs & enjoy Dorset with your dog!
Dog-friendly places to stay
Now you've been inspired to visit Dorset with your dog this summer, you can start planning your break by choosing where to stay.
Our website features lots of dog friendly accommodation options. From self-catering cottages and campsites to B&Bs and hotels, we're sure you'll find the paw-fect place to stay overnight in Dorset.