With miles of unspoilt coastline and beautiful countryside to explore, it's no surprise that Dorset is considered one the best places for outdoor adventure activities in the UK. Our spectacular landscape draws intrepid visitors, looking for an adrenaline fuelled way to explore the Jurassic Coast and participate in fun-filled activities with family and friends.
We're fortunate to have a number of outdoor education providers across Dorset, offering a range of unique water and land-based activities. In this blog, Visit Dorset member, Cumulus Outdoors provide an insight into some of the activities they offer.
Here the Cumulus team shares their pick of the top 5 outdoor adventure activities in Dorset.
Coasteering
Coasteering is the ultimate way to explore the Jurassic Coast. This unique activity combines bouldering, low level climbing and cliff jumping into one unforgettable experience. During the half day sessions participants clamber over rocky outcrops, discover hidden sea caves and jump into the crystal clears waters below. There's no better feeling than feeling the rush of adrenaline as you conquer your fears and leap from great heights!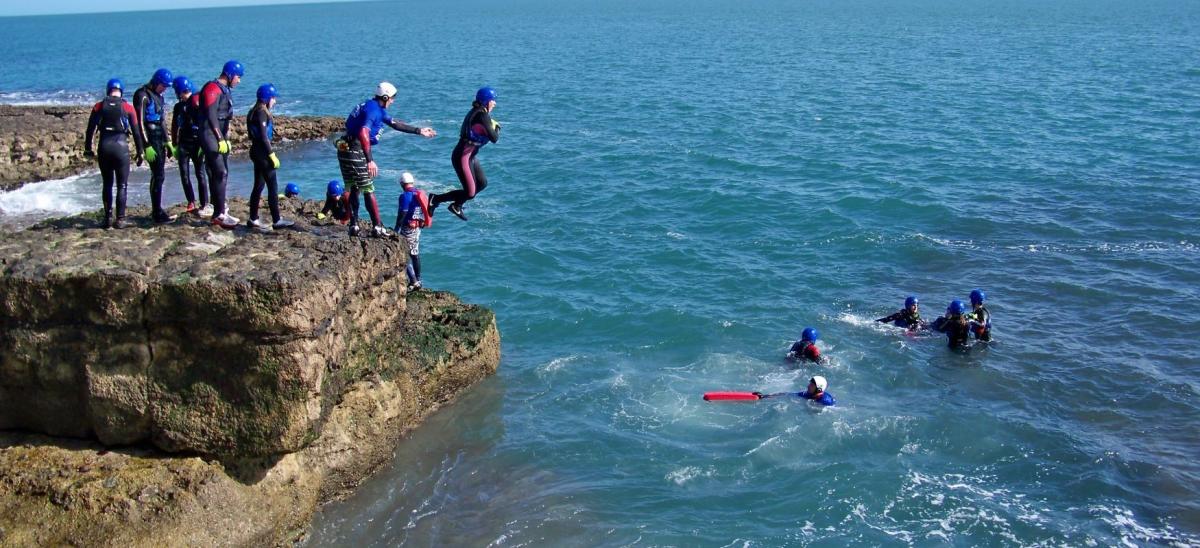 Our coasteering sessions take place at Dancing Ledge – a scenic spot with spectacular views along the water's edge. We can cater for children aged 8 and over and will provide all of the necessary equipment. Our experienced instructors will offer expert guidance and tailor the activity to meet the needs and skill level of your group.
If you're feeling adventurous, why not try out our Speed Boat Coasteer package. This activity is new for 2021 and combines our popular coasteering session with a high-speed power boat ride to and from our coasteering venue. Perfect for dare devils!
Bushcraft
Learn how to survive and thrive in the great outdoors in one of our bushcraft sessions. Get back to basics as you learn a range of survival skills including making a fire, building a shelter, foraging and cooking. We offer a range of experiences that can be adapted to suit your group. Our family bonding sessions include lots of fun elements and aim to foster a love for nature in younger children. Our 'Survival 101' activity days include more complex tasks such as game preparation and axe throwing.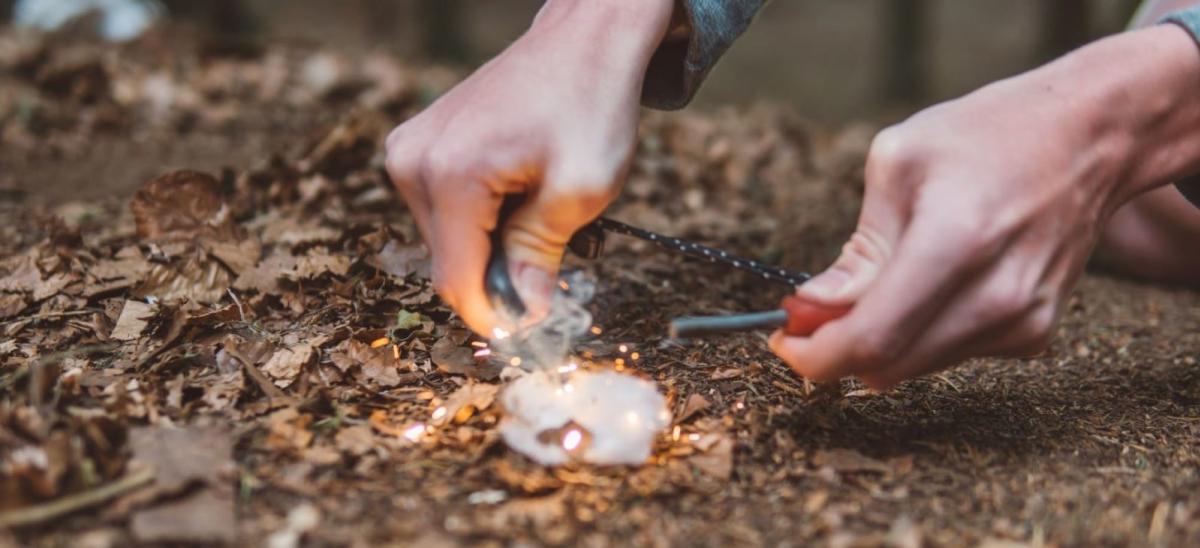 With the help of our friendly survival specialist, Ian you'll leave with a better understanding of the natural environment and a new found skillset. Session lengths vary and can include an overnight stay if you want to experience a night in the wilderness.
Our bushcraft sessions take place in a private woodland setting on the Isle of Purbeck, close to Corfe Castle.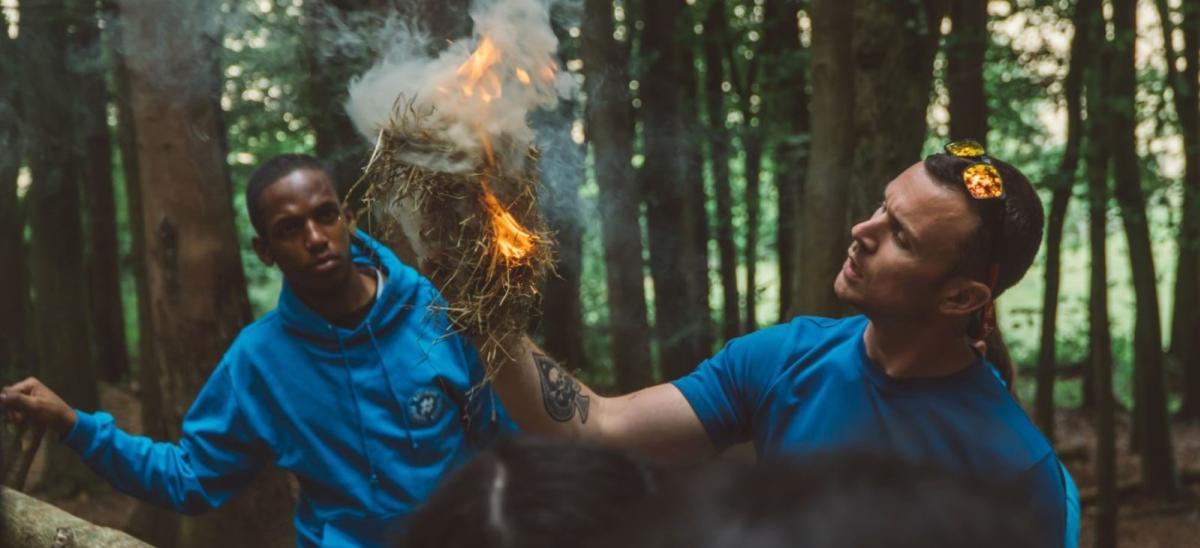 Climbing & Abseiling
Climb to new heights during one of our climbing and abseiling sessions on the Jurassic Coast. Learn new skills as you scale ancient cliffs and take in the spectacular views from an elevated position.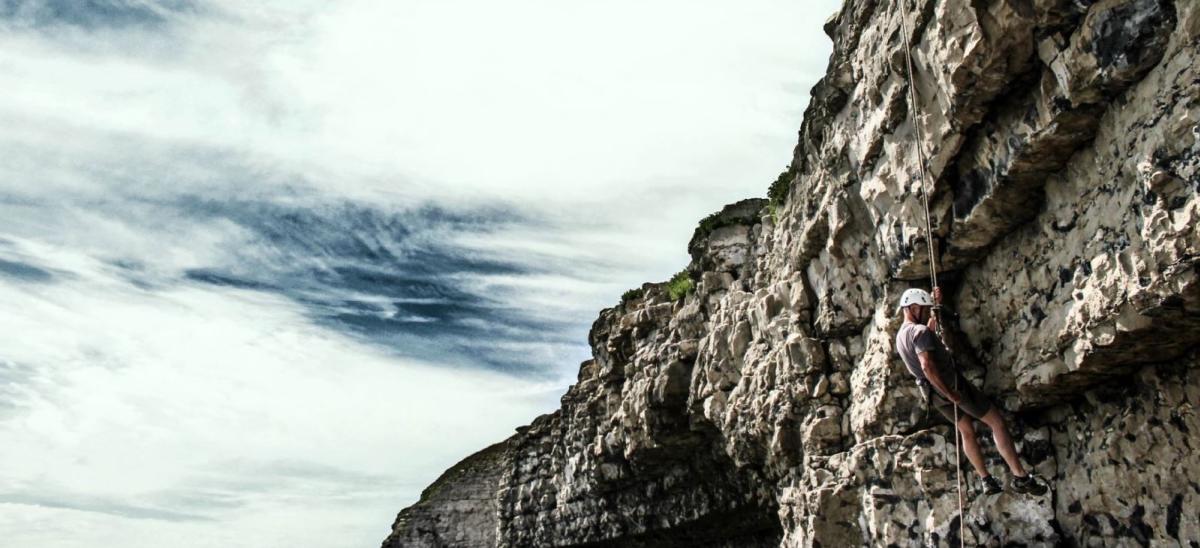 Our experienced team of instructors will help you every step of the way. Our sessions are ideal for complete beginners, hoping to try climbing for the first time during a holiday in Dorset. We'll familiarise you with the equipment and teach you a range of core skills including identifying hand holds, moving across the rocks safely and belaying.
Once you've made it to the top, you'll have some time to take in the scenery and then experience the thrill of abseiling back down. We guarantee you'll leave with a new found love for the sport!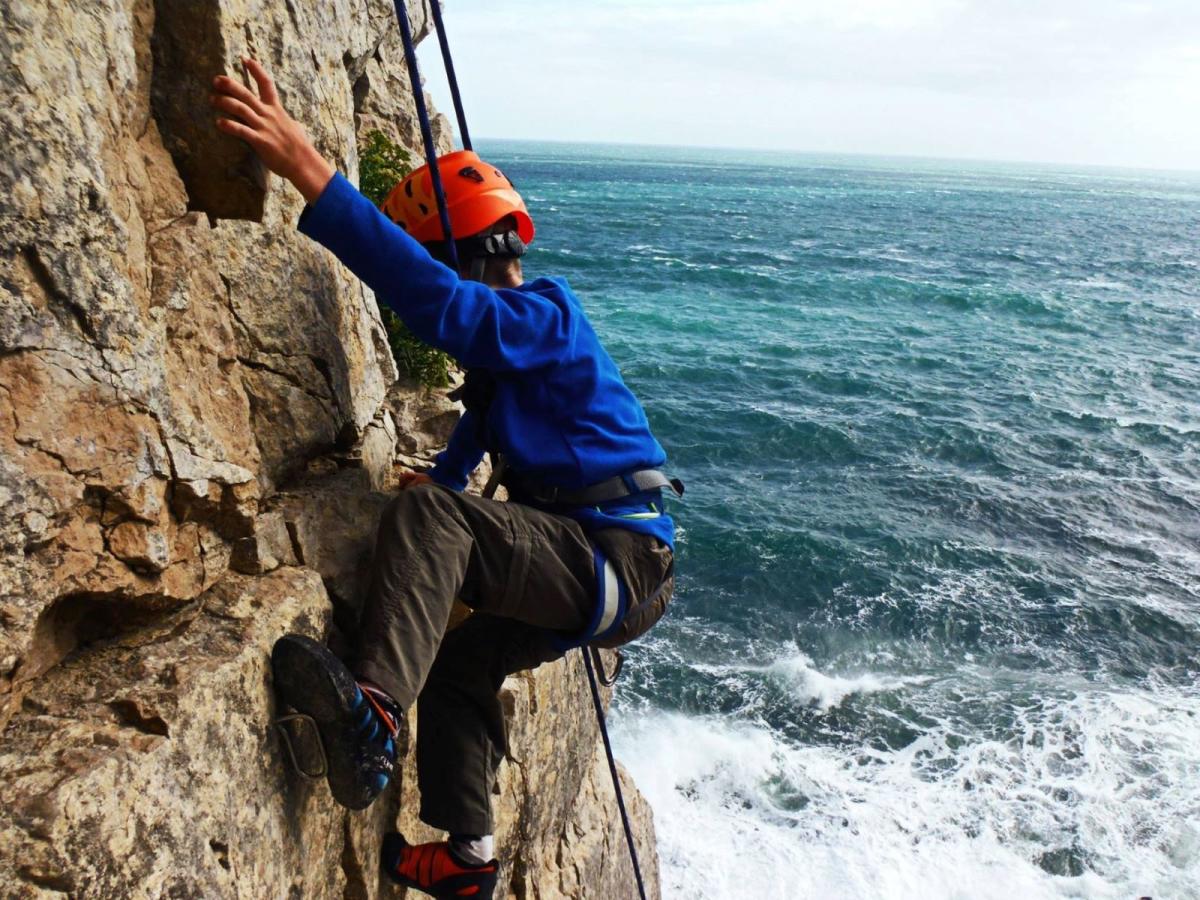 We can also create bespoke packages for experienced climbers wanting to hone their existing skills.
Raft Racing
Put your building skills to the test in one of our raft racing sessions. You will be presented with essential items and then tasked with building a raft that floats and stays together! Once you've finished, we'll help you launch your water craft and see how it holds up as you race against the other team.
Our friendly instructors will advise on raft building techniques and teach you how to tie a range of knots, to try and help your team emerge victorious. The session will include lots of fun activities and a promotes team work and friendly competition.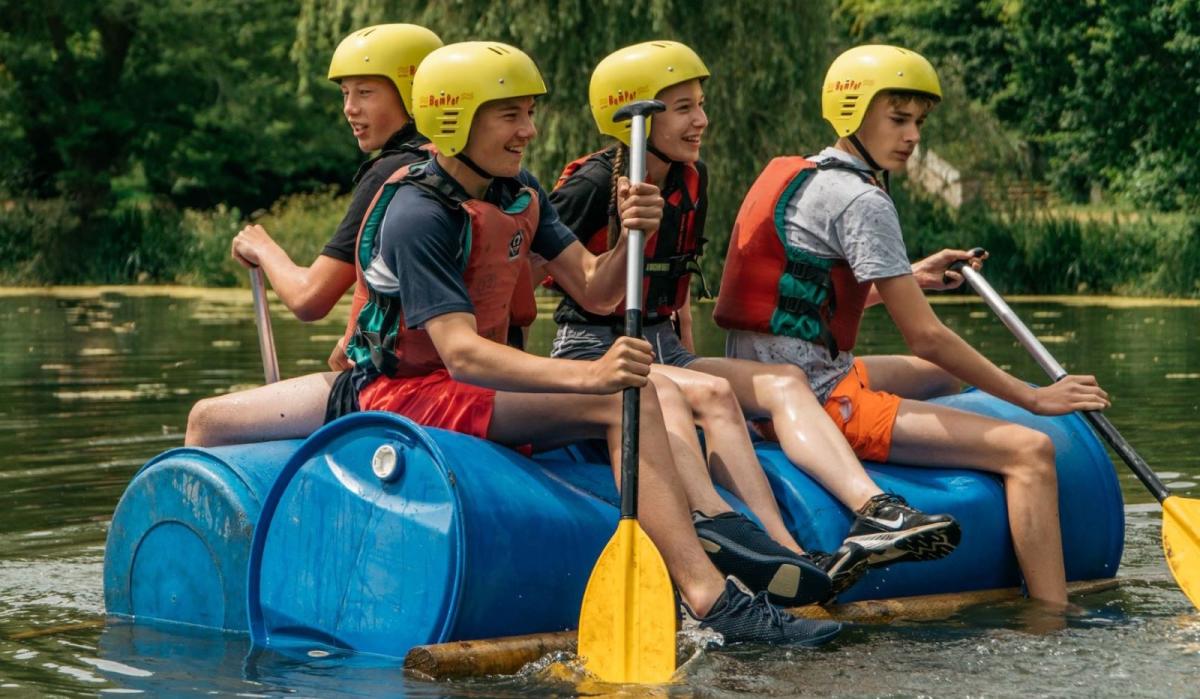 Ropes Course
Are you brave enough to tackle our high ropes course? Test your nerve as you negotiate various obstacles high in the sky. Climb up wooden poles, clamber up Jacob's ladder and use your team work skills to help your group manoeuvre along the route.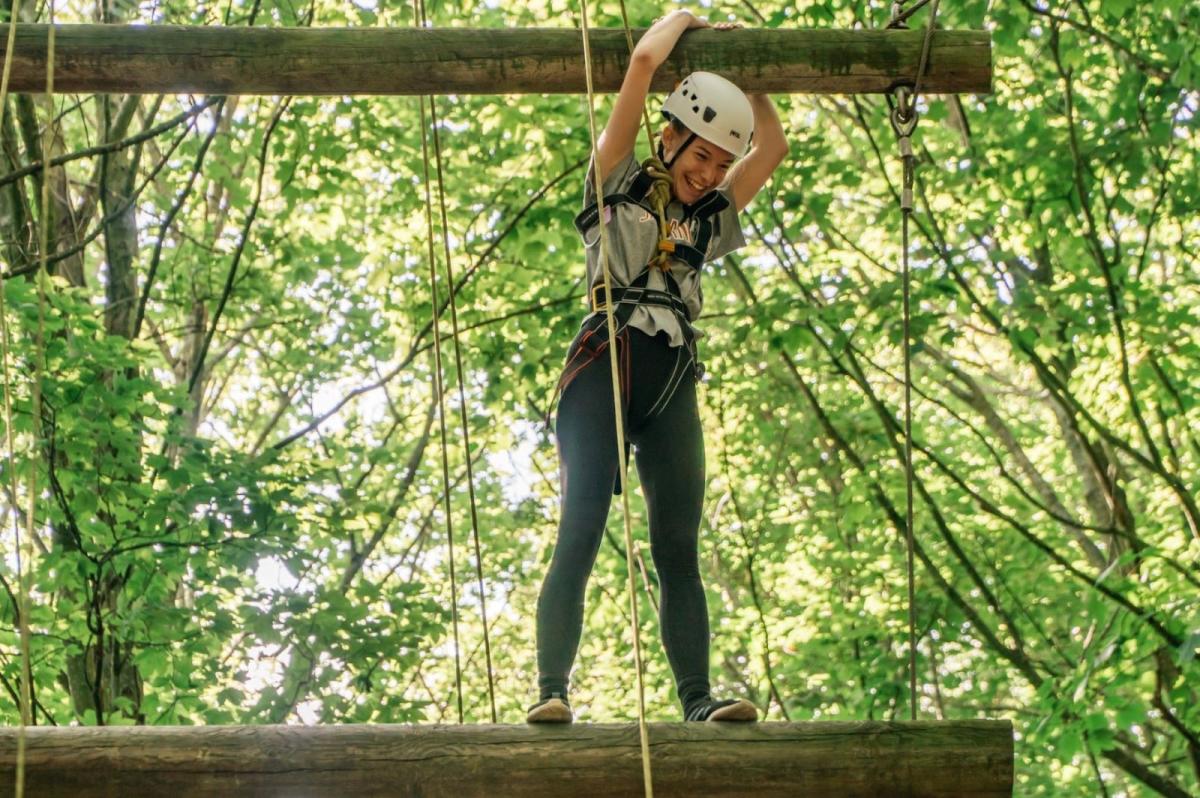 You'll need a head for heights to complete this activity, but you'll experience a real sense of accomplishment when you make it to the end of the course. This is a fantastic activity for families and groups. It's also really popular with hen and stag dos.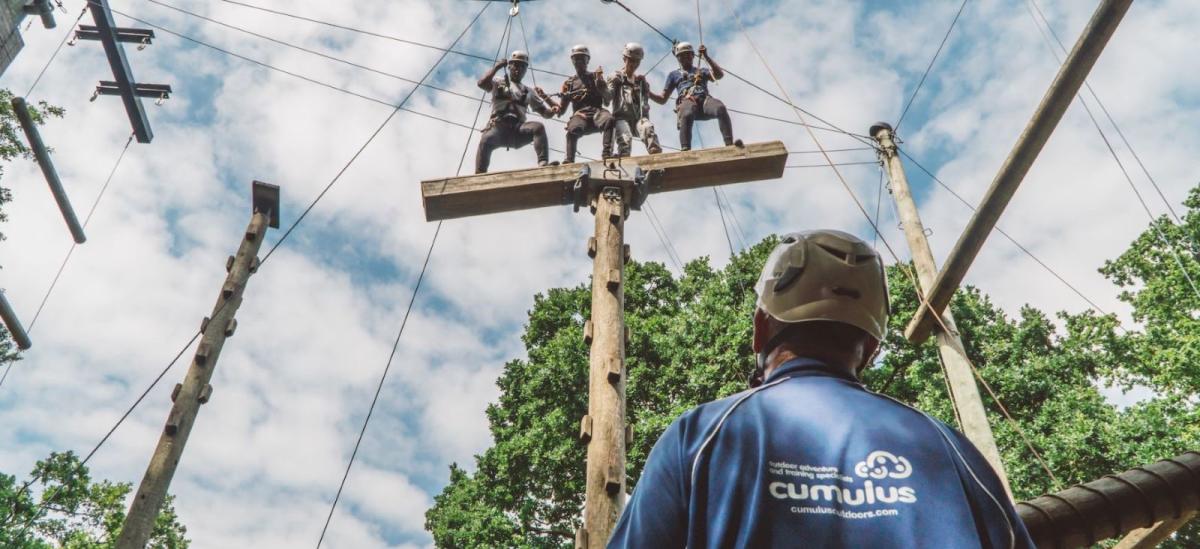 Cumulus Outdoors is an award-winning activity provider, based in the picturesque seaside resort of Swanage. They offer a range of outdoor adventure activities, ideal for families or friends looking for unique things to do on the Jurassic Coast.
Try something different during your Dorset holiday this year and book watersports session. Get in touch with the Cumulus team to book a fun-filled day out!