Following on from last year's successful event, Home of Hillforts & Henges is back in 2023, taking place in Dorchester from 28th to 30th July.
As part of the national CBA Festival of Archaeology, the 3-day festival will comprise a series of walks, talks and activities at multiple locations around Dorchester celebrating its ancient past, and finishing with HengeFest in Maumbury Rings.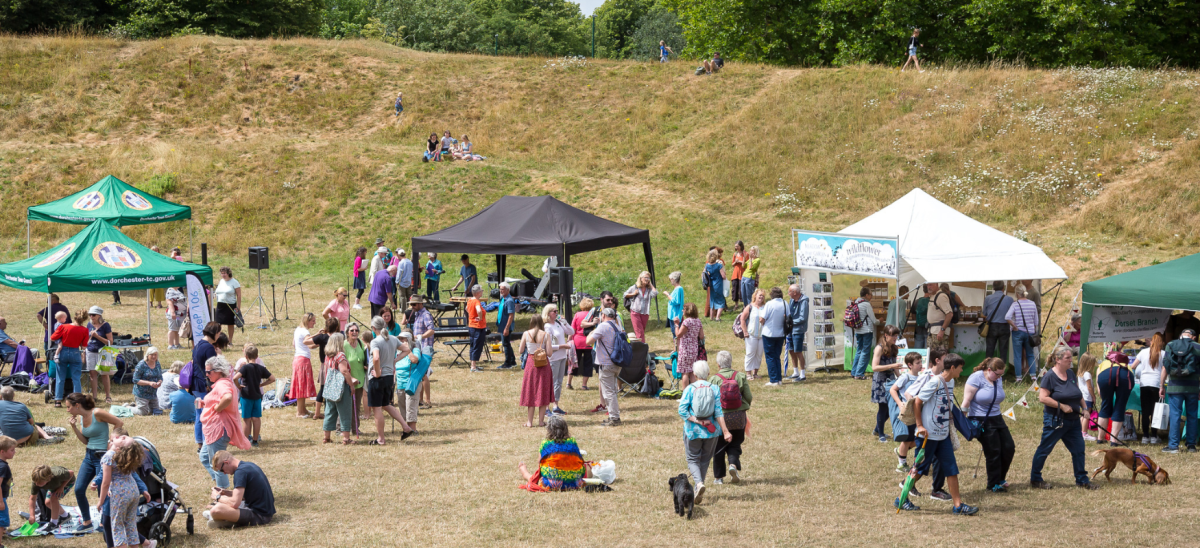 So why is Dorchester "the Home of Hillforts & Henges"? 
Before the town was built, the area was the centre of a major Neolithic ceremonial landscape comparable to those at Stonehenge and Avebury. It boasts 4 henges and 2 hillforts and the best funerary landscape in Europe.
Dorchester Neolithic Monument - In the Tudor Arcade, painted red circles run in a line across Waitrose car park where archaeologists found signs of huge wooden posts and a curving ditch, part of a massive, palisaded enclosure. It is one of the largest Neolithic monuments in Britain.
Maumbury Rings is a giant henge, constructed at least 4,500 years ago. There was a single entrance in the north, where there may have been a large single standing stone. The Romans built up the banks and filled in the inner ditch to use as an ampitheatre.
Flagstones is a late Neolithic circular ring of unevenly spaced pits with chalk walls just outside Dorchester. A large sarsen stone was found under the lawn at Max Gate, part of a larger monument. Thomas Hardy called it "The Druid Stone" and it still stands in the garden.
Mount Pleasant is an oval, Neolithic 'superhenge'. The inner enclosure held large numbers of postholes, arranged in five concentric rings with a cross-shaped layout of aisles leading into the centre.
Poundbury Hill includes evidence of Neolithic and Bronze Age settlements, an Iron Age hillfort and a section of Roman aqueduct.
Maiden Castle, just two miles south, is the largest Iron Age hillfort in Europe.
The South Dorset Ridgeway is unique, with at least 500 archaeological monuments and barrows, hidden in the countryside between Dorchester and Weymouth.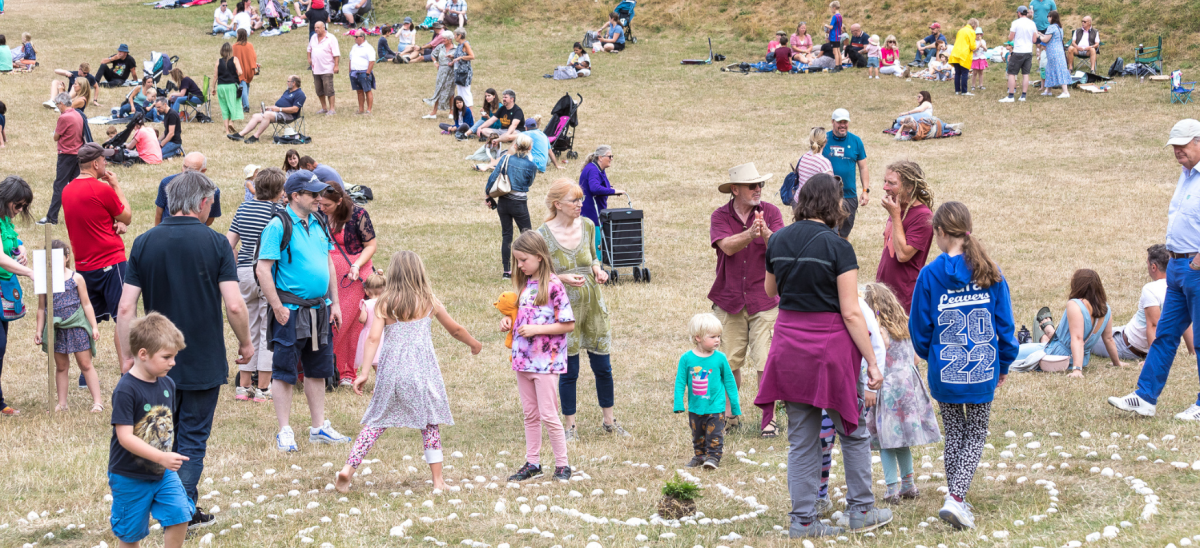 Hengefest - fun for all the family!
HengeFest is a family fun day in Maumbury Rings on Sunday 30th July from 10am to 4pm, with free activities to celebrate the sacred legacy of the ancient monument, having been used by local people on special occasions for millennia.
The morning will start with meditation, followed by a group Gong Sound Bath, Tai Chi sessions and Chant for Joy with Magdalena Atkinson – just bring yoga mats or picnic blankets.
There will be something for everyone to enjoy throughout the day.  History buffs will enjoy the Roman displays, portable antiquities, traditional crafts and pottery demonstrations with Ancient Wessex Network. Have a go at Medieval billiards and Bannock-making. Dorchester Civic Society and Dorset Museum will also be there.
All the family will enjoy nature trails, bushcraft, basket weaving, charcoal drawing, puppets, and nature activities, as well as live music with morris dancers and, Festus Derriman, Ralph & Dizzi Cree and local folk musician Jamie McDonald. There will also be local trade stands and delicious hot food.  A great day out for all!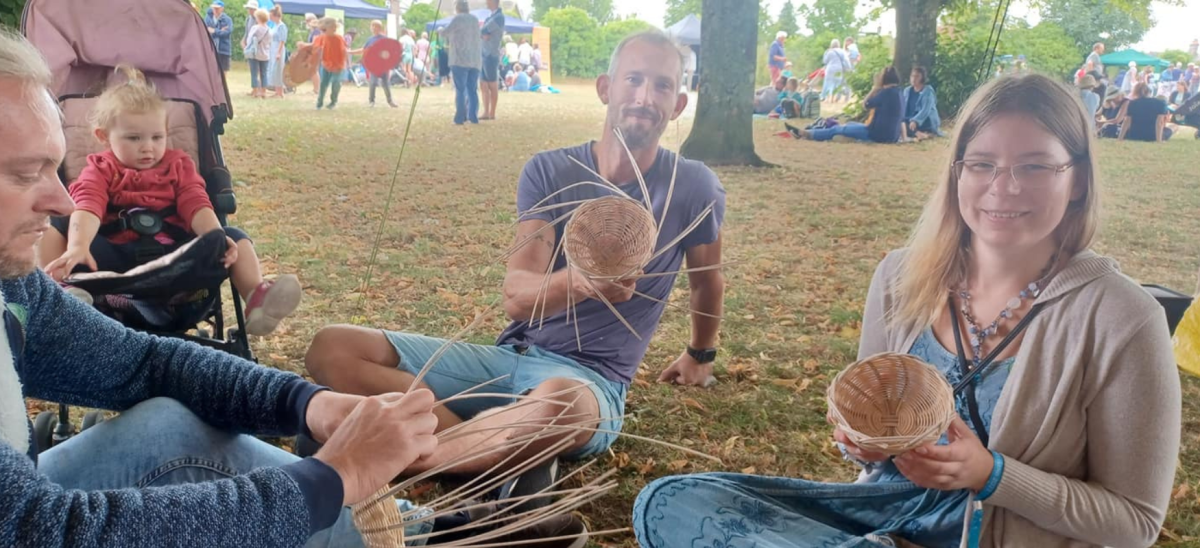 Find out more
Entry to HengeFest is free.  More information and the link to book the performance workshop can be found on the Discover Dorchester website