There's nothing like the feeling of climbing a huge hill and being rewarded with an incredible view and sense of satisfaction at the top. Dorset's beautiful AONB isn't short of great viewpoints so grab your hiking boots and see how many from this list you can tick off...
St Catherine's Chapel
It's a short but steep walk up to Chapel Hill but you'll feel on top of the world when you get there! Fly kites, picnic, explore the nooks and crannies of this 14th century chapel and take in the fantastic views of the nearby abbey ruins. Afterwards, head for the village tea rooms or enjoy the play park at the foot of Chapel Hill.
Black Down
See for miles from Hardy's Monument with panoramic views across the Jurassic Coast and the rolling Dorset Downs. As well as outstanding 360 views (on clear day you can see as far as the Isle of Wight), Black Down is part of the 'Land of Bone & Stone' and you can enjoy enriching short walks along the South Dorset Ridgeway with lots of ancient history and archaeology to see wherever you turn.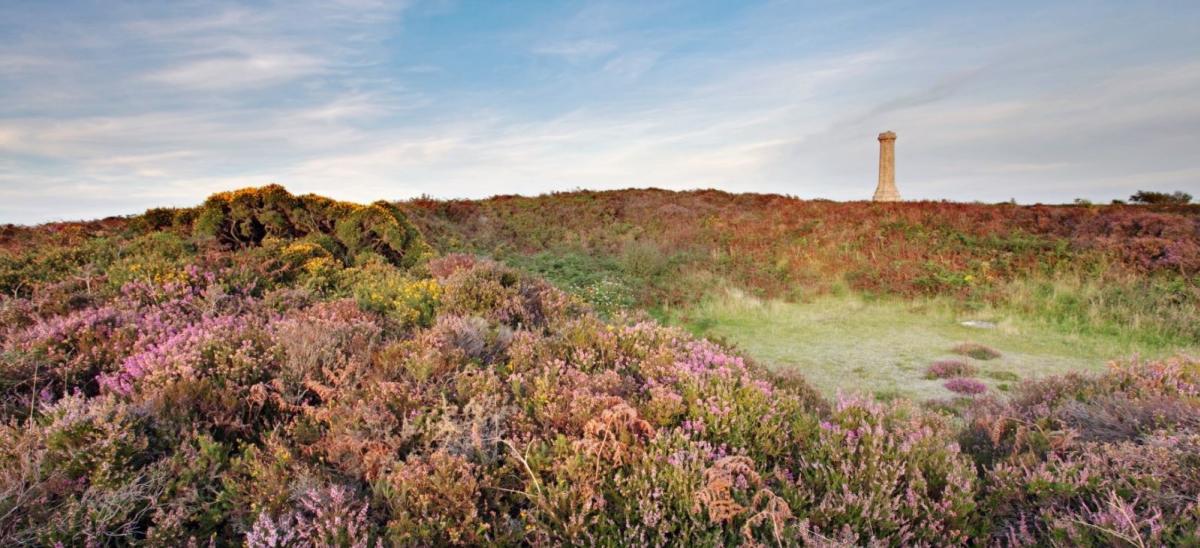 Povington Hill
Lift your spirits with some kite flying here at one of the highest points on the Purbeck Hills, offering excellent views across Purbeck to the sea. If you want to add an extra stretch to your walk, range walks lead on to Flower's Barrow hillfort and down to the abandoned village of Tyneham. Povington Hill is a popular picnic site so bring your sandwiches! This area is part of the Lulworth Army Ranges, so check they are open when you are planning to walk.
Lambert's Castle
Iron Age hillfort with lots of open space and tremendous views across the Marshwood Vale towards Portland. Managed by the National Trust, there's easy parking and handily dotted benches so you can sit and contemplate times of the past. A fair was held here from 1709 – 1947 and the hilltop was used as a racecourse.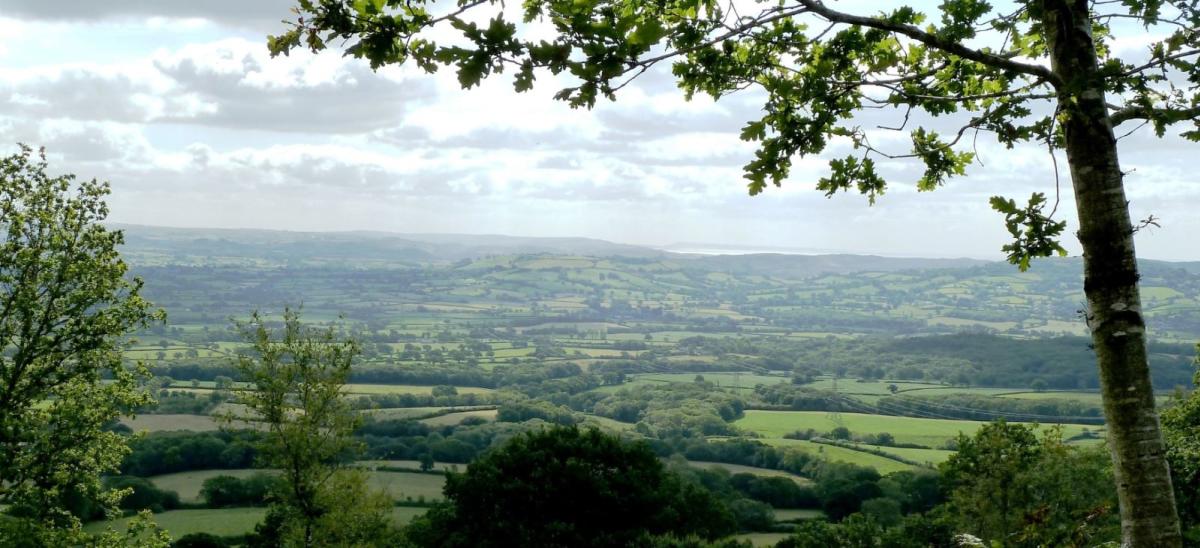 Hilfield
Hilfield Hill is a lovely grassland hilltop with a wooded slope that's great for short walks. There is a sculpture trail in the woods and don't forget to take crayons and paper for the kids to follow the brass rubbing trail throughout the site. Managed by Dorset Council, this is a nice easy place to let off steam and get some fresh air.
Pilsdon Pen
Blow the cobwebs away at Dorset's second highest point. This Iron Age hillfort is complete with ramparts, far-reaching views across the Marshwood Vale and lots of open space. Pilsdon Pen is a fantastic spot for a dog walk; the climb to the top will give your pooch a good leg stretch and then you can both enjoy a rest at the top to admire the views.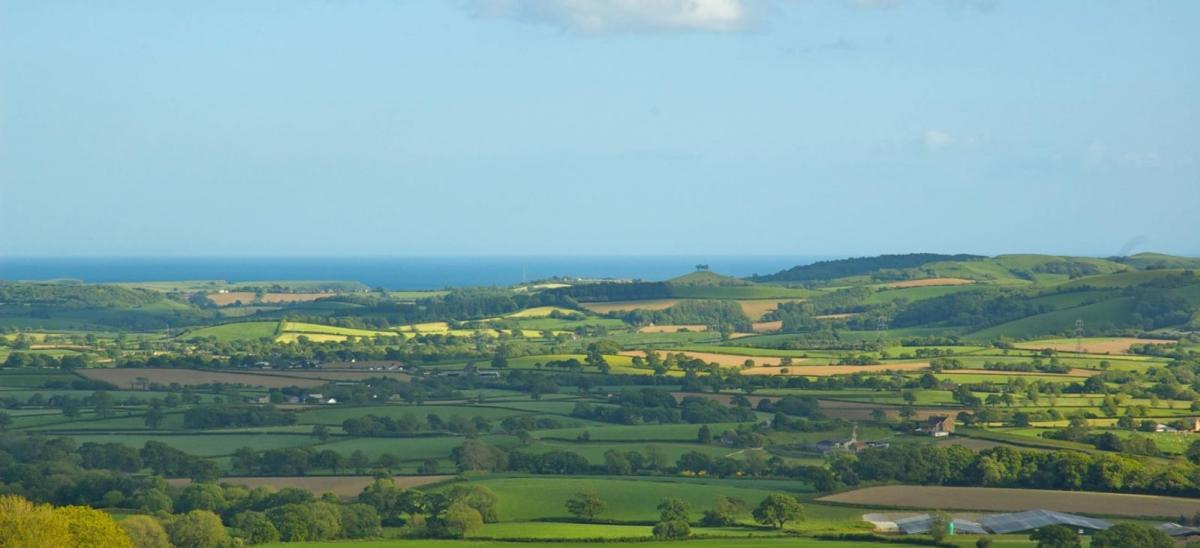 Langdon Hill
Easy woodland walks and a small play area make this a good place all year round for a stretch, play and picnic. In spring and summer, Langdon Hill is awash with flowers including bluebells and foxgloves and curious fungi pop up in the Autumn. If you feel like a longer walk, follow paths to Golden Cap, the highest point on the south coast.
Hambledon Hill
One of the most iconic sites in Dorset, a climb to the top of this Iron Age hill fort rewards you with fantastic views into Wiltshire and Somerset and a chance to explore this nationally important nature reserve. The site is of exceptional archaeological and ecological value and is one of the best preserved Neolithic landscapes in Europe. An amazing 28 species of butterflies have been recorded here and the site is known for its spectacular wildflowers.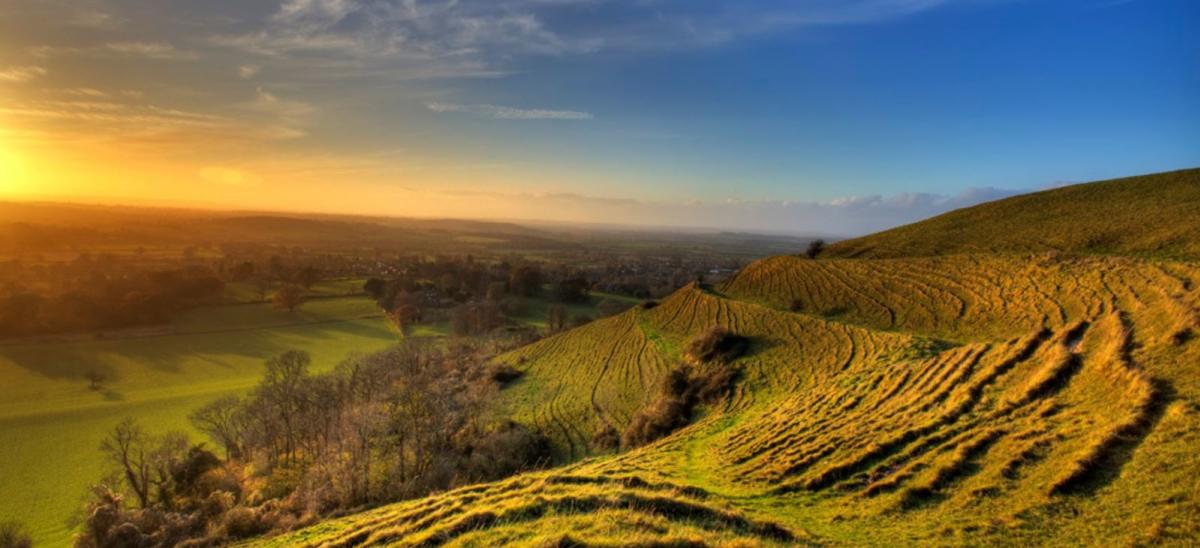 Eggardon
You can't help but feel refreshed when you come here. Stunning 360° views across West Dorset and the Jurassic Coast with lots of space for haring around. Did you know – the hill fort is also an old smuggling spot? In the 18th century, Isaac Gulliver took advantage of the hill's commanding position and created a small plantation of trees to act as a landmark for his ships and help guide them to the coast.
Stonebarrow
This beautiful countryside of rolling hills, pastoral fields, sunken lanes, ancient hedgerows and dramatic coastline is thanks to the National Trust, with freedom to wander and great open spaces to picnic and potter (take some friends!). The Smugglers Trail will keep kids entertained with a map, activity sheets and even music to download for a walk with a difference.