Thomas Hardy, Enid Blyton, Ian McEwan, John Meade Faulkner, Jane Austen, John Fowles: Dorset has more than its fair share of bookish connections, so it's no wonder that several book festivals have grown up around this literary heritage.
Here, the Good Hotel Guide has paired some of its favourite hotels in Dorset with the area's most famous writers and literary festivals, so bookworms can leaf through the best the county has to offer.
Roll out of bed straight into a Sherborne Literary Society event, from The Eastbury, Sherborne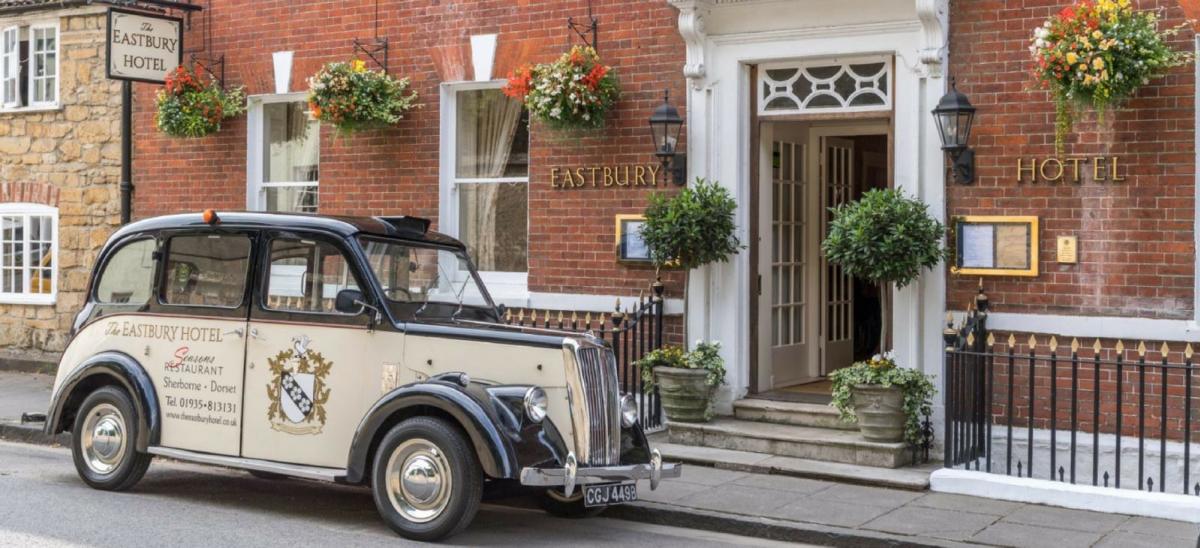 The Eastbury Hotel and Spa is a little oasis in the pretty town of Sherborne with a walled garden and characterful Georgian features. 
Sherborne Literary Society organise events throughout the year including talks from nationally well-known authors along with 'Words with Wine' and 'Poetry Plus'. 
Flick back through childhood tales of smugglers at Moonfleet Manor, Fleet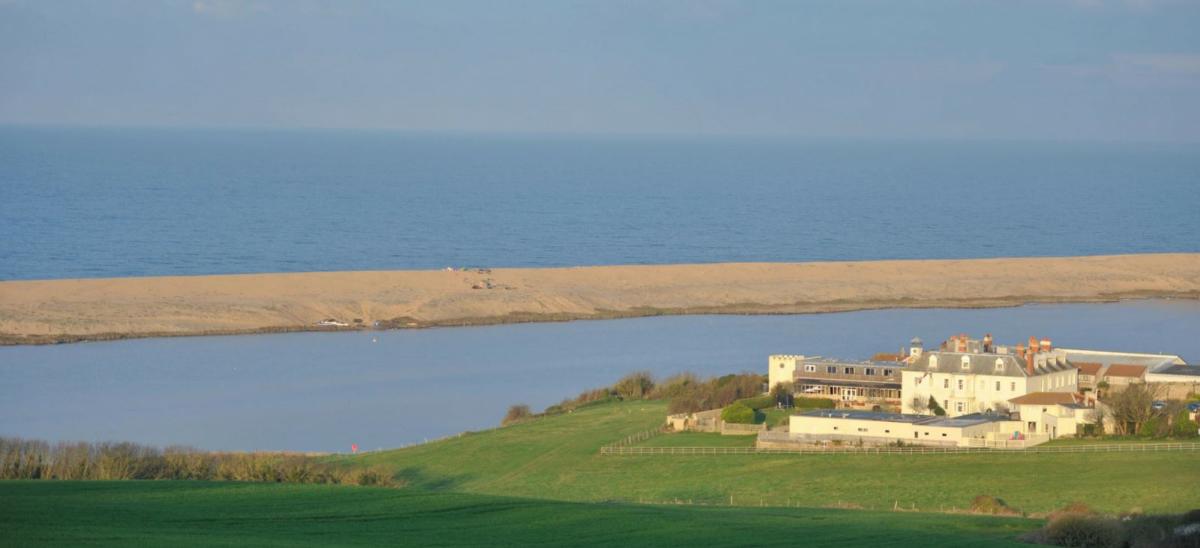 Is there a more perfect literature-hotel union than Moonfleet Manor? It's a family-friendly hotel in the village of Fleet, immortalised in Moonfleet, John Meade Faulkner's 1898 tale of smuggling, shipwreck and treasure.
Set in a Georgian manor house on Dorset's dramatic coast, this relaxed hotel is well geared for kids, with trampolines, a skittle alley, table tennis, cinema sessions, indoor pools, a mini-beast hunt through the grounds and a Sunday-morning breakfast club that will have grateful parents hitting snooze. Fans of Ian McEwan might want to make a trip to nearby Chesil Beach too.
Attend Bridport Literary Festival from The Seaside Boarding House, Burton Bradstock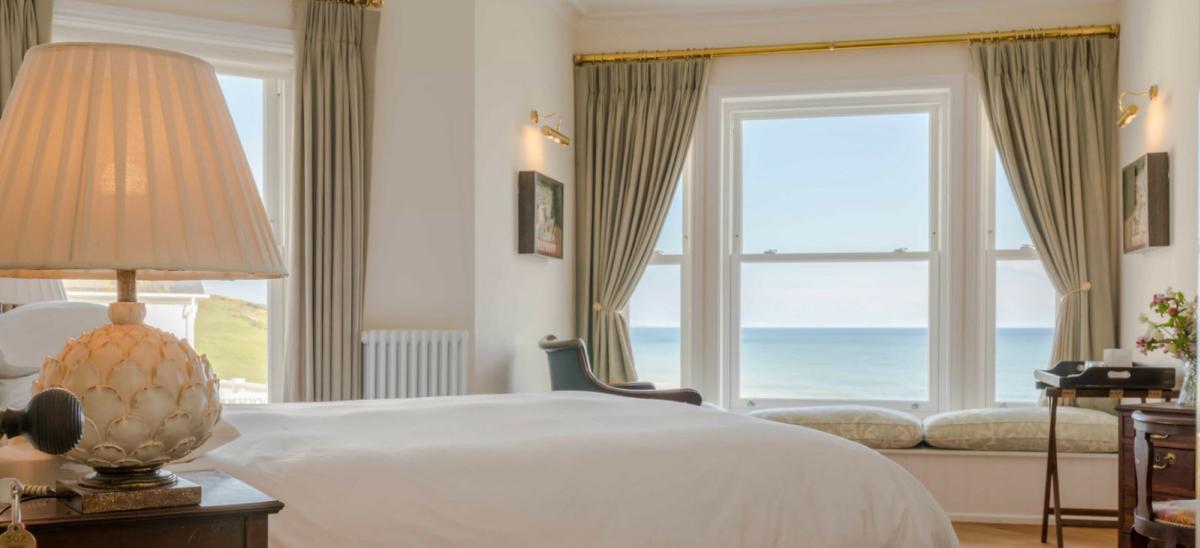 A laid-back but sophisticated restaurant-with-rooms, The Seaside Boarding House is ideally located for those who want to flit between Bridport Literary Festival (7-13 November 2021) and views along the Jurassic Coast. The elegant, unfussy bedrooms with books, a Roberts radio and a comfortable bed (and a TV only on request) are perfect for retreating to with a book – perhaps The Mermaid and Mrs Hancock by Imogen Hermes or something by Prue Leith, Bryony Gordon, Tim Dee, Simon Worrall or Tim Pears.
Take a break from the pages to dine on modern dishes rich in West Country produce in the sea-facing dining room – perhaps home-cured beef fillet, celeriac remoulade or hake fillet, smoked mussels, rainbow chard – and follow the path to the beach.
Immerse yourself in Hardy Country and Dorchester Literary Festival, at Yalbury Cottage, Lower Bockhampton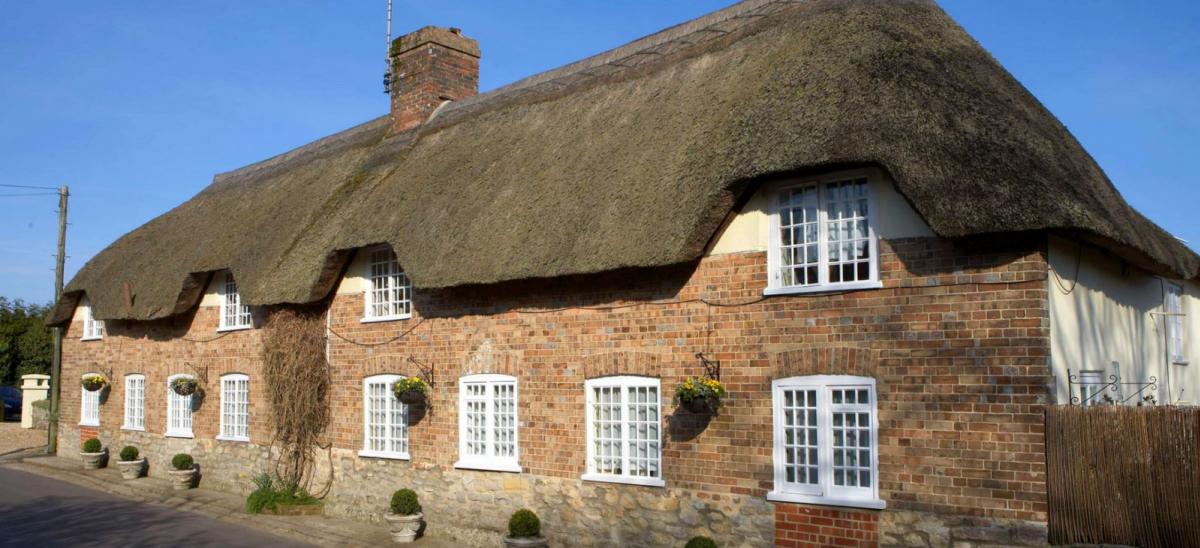 Where could be a better place to stay for Dorchester Literature Festival (which takes place annually in October) than Yalbury Cottage, a small hotel in an 18th-century shepherd's home deep in Thomas Hardy country?
Beneath Yalbury Cottage's thatched roof, guests will find charming staff and bedrooms with a king-size bed and home-made rosemary-lemon biscuits. The hotel is located between Hardy's Cottage (a 20-minute walk away) and Dorchester, so you could visit Thomas Hardy's birthplace before lunch, then head to the festival to see popular authors such as Joanna Trollope, Julian Fellowes, Vince Cable, Orla Kiely, Judy Murray, Jeremy Vine and Jon Snow.
Thomas Hardy fans won't want to miss the festival's guided walk around Hardy's Dorchester. Dine on inventive and consistently outstanding meals back at Yalbury Cottage.
Follow the Famous Five to The Pig on the Beach, Studland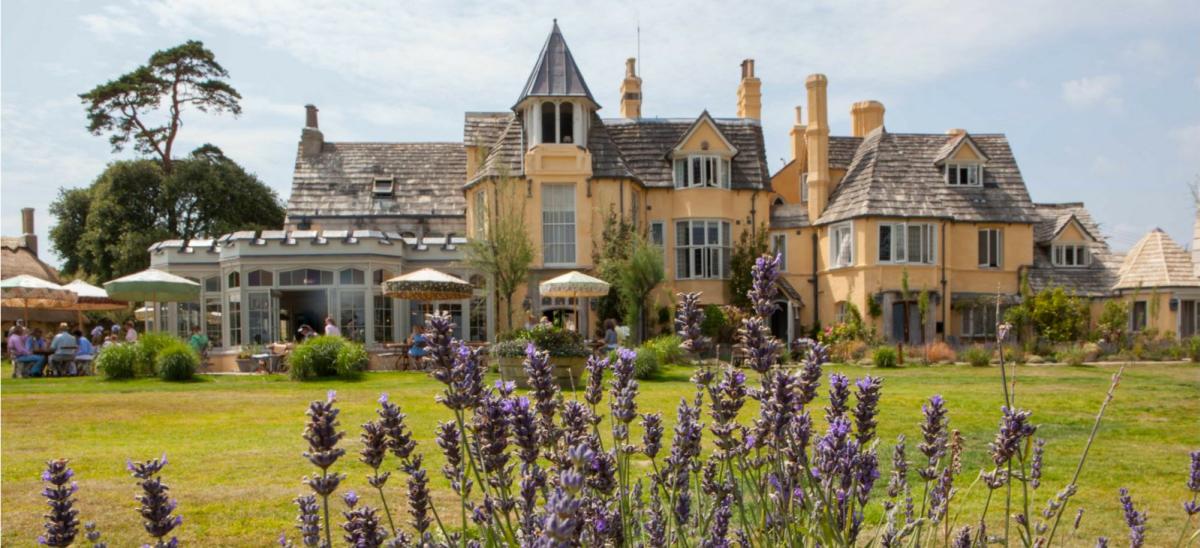 A rambling manor house overlooking Studland Bay, rows of wellies waiting for adventures and a walled kitchen garden stocked with lashings and lashings of goodies - the Famous Five would adore The Pig on the Beach! 
It's easy to imagine Julian, Dick, Anne, George and Timmy the dog roaming across the lawns, past the pigs and shepherd huts.  After all, the Isle of Purbeck provided Enid Blyton with plenty of inspiration for the Famous Five's adventures; Blyton is believed to have based Kirrin Castle on nearby Corfe Castle (less than 15 mins by car from The Pig), Whispering Island on Brownsea Island, and Mystery Moor on Stoborough Heath. 
Follow the Enid Blyton Trail, then feast on the Pig's famous 25-mile menu.