Dorset is renowned for its local produce and farmers' markets that you can find sprinkled around the county. There are a range of gourmet celebrations held throughout the year in Dorset. Find out about the foodie festivals taking place this year and plan your 2023 gourmet adventure.
20 & 21 May - Cheese & Chilli Festival, Christchurch
The Cheese Festival is the perfect event for cheese lovers who can try and buy from an incredible range of local and regional products.
Meanwhile, The Chilli Festival features different types of chilli to peruse and purchase, with everything from plants to sauces. Brave visitors can test their taste buds during a Chilli Eating Competition!
There will also be live music, cooking demonstrations and a Beer Festival featuring a fantastic inflatable pub, plus an authentic cider bar.
Younger members of the family can choose from crazy golf, circus skills, children's rides, face painting, magic shows, balloon modelling, bubble parties and inflatable characters.
Day tickets are available with kids going free.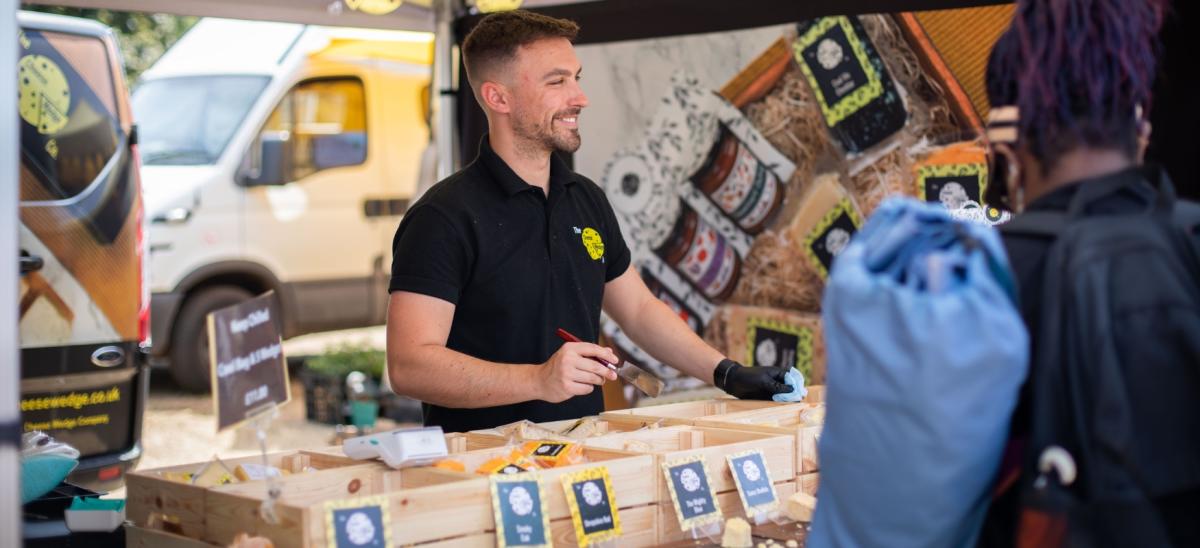 26 to 28 May - Cursus Music and Cider Festival, near Blandford Forum
Cursus Festival is back for 2023 and at a new and exciting venue - Myncen Farm, home of Cranborne Chase Cider!
Cursus is small, inclusive and family-friendly 3 day festival with a fantastic reputation for fun and good music. Live music line-up includes the likes of Skinny Lister, The Longest Johns, Skimmity Hitchers and more! And of course the buzzing DJ tent courtesy of the Inbredz Sound System.
The Fuelled By Cider bar serves a wide range of local ciders plus ales, lager, wine and spirits. A great choice of food caterers will be on offer including vegan / veggie options.
Weekend tickets are on sale with discounts for Under 18s and Under 5s. Camping is available on site.
27 to 29 May - Christchurch Food Festival
This year's three-day festival takes place on Christchurch Quay. Visitors will be able to shop and sample ingredients, cakes, drinks, and delicious snacks to enjoy there and then, with the vast majority of whom are of local provenance.
Watch some top local and national chefs and pick up some new culinary skills at the Chef Demonstration Theatre. With top chefs such as Rosemary Shrager, James Golding and Alex Aitken appearing at this year's festival.
This event is free to attend.
10 & 11 June - Highcliffe Food & Arts Festival
At this year's festival there will be more than 120 artisan food and drink stalls as well as 'Crafts on the Green'.
The cookery theatre will feature demonstrations from celebrity chefs together with a host of chefs from local restaurants and hotels.
Two music stages will provide entertainment for the whole family and will feature several acts designed specifically for children.
This event is free to attend.
17 June - Bridport Food Festival
Explore the wonderful food this region has to offer at the Bridport Food Festival from 9.30am until 4pm.
The day will include an array of local food vendors, children activities, cookery theatre and more.
Tickets available to buy online soon.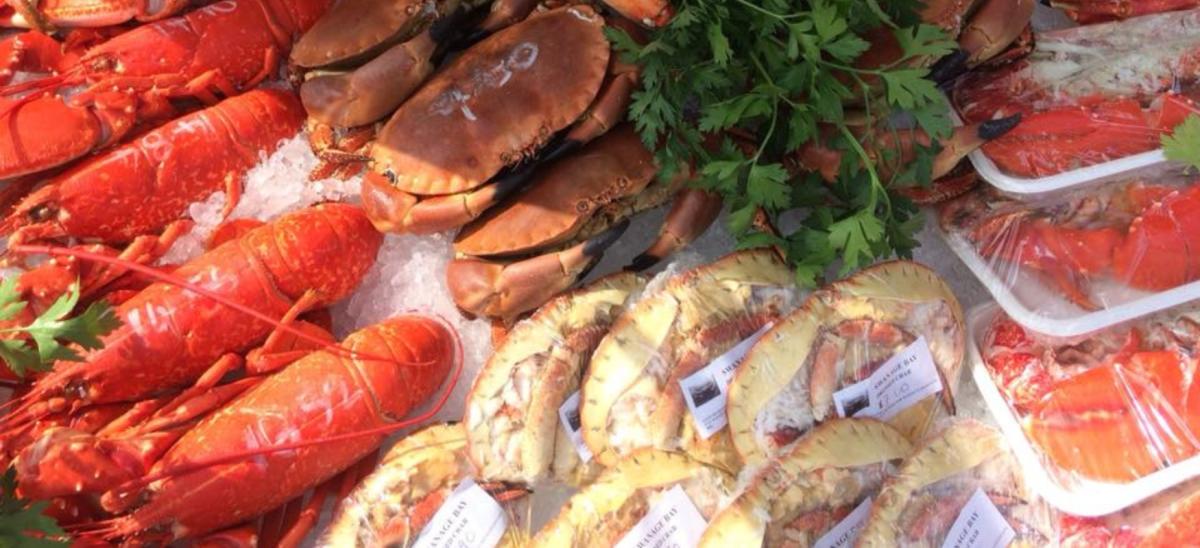 Prince Albert Gardens, overlooking the beautiful Swanage Bay, is the stage for cooking demonstrations by top notch chefs, to learn exciting recipes and how to prepare wet and shell fish.
There will be stalls offering a mouth-watering array of exotic fish fare and locally sourced fresh 'catch of the day', plus the chance to sample and buy locally sourced food and drink too.
This event is free to attend.
9 July - Shaftesbury Food & Drink Festival
There'll be stalls the length of the town, featuring the fabulous Anonymous Travelling Market on Park Walk, as well as producers from The Dorset Farmers Market and Dorset Food and Drink in the High Street.
Live cooking demonstrations will be taking place outside the Shaftesbury Town Hall at the 'Chef's on Stage' demonstration Kitchen with Local Chefs cooking up an array of very tempting dishes from fish, meat, savoury and sweet using the finest quality local produce for you all to try.
And of course, the utterly bonkers Cheese Races up the iconic Gold Hill! Not for the faint hearted but oh so entertaining. Are you up for the challenge?
This event is free to attend.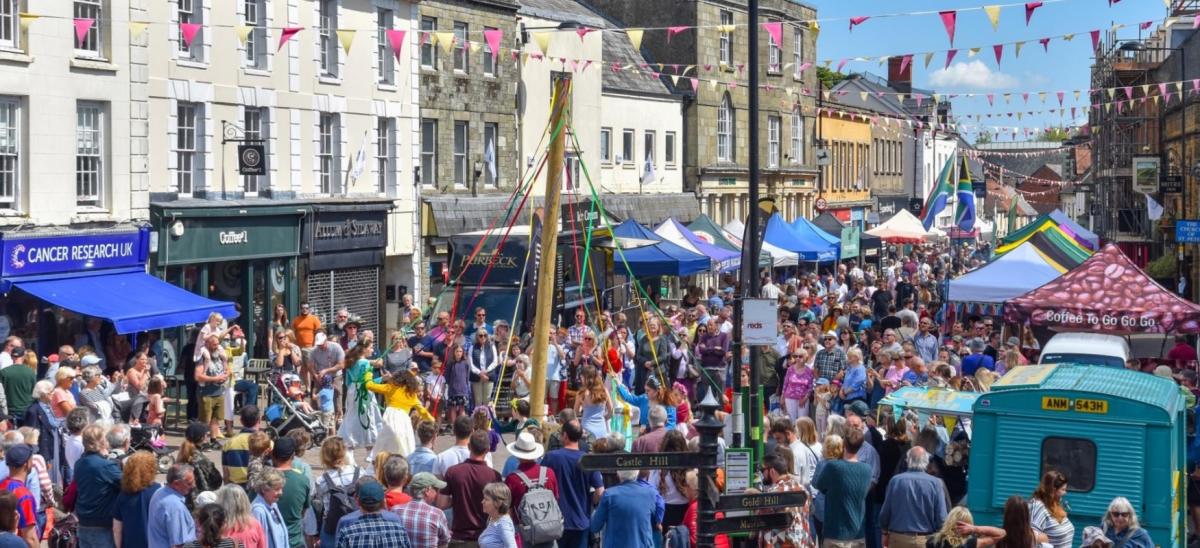 29 & 30 July - Weymouth Food & Family Festival
As well as an excellent array of fine foods, there will be fun entertainments on offer such as Comedy Cooking Demonstrations, a mini fun fair, crazy golf, dog companion shows, a chilli eating competition, circus skills workshops, a fire skills performance and live music throughout. There really is something for everyone.
Whilst there is a small entry charge, the majority of the entertainments on offer are free to participate.
The Weymouth Food & Family Festival is the perfect event for food lovers who can try and buy from an incredible range of local and regional products whilst making memories with the family.
Day and weekend tickets are available to buy online.
5 & 6 August - Great Dorset Chilli Festival, Sturminster Newton
Located on the Stock Gaylard Estate just over 4 miles from Sturminster Newton and 8 miles from Sherborne, the 12th Great Dorset Chilli Festival is set to be a scorcher.
We've got enough chillies and chilli sauces to make steam come out of your ears! 
But if you hate the hot stuff, there'll be plenty of artisan food, drink and crafts, plus bands, children's entertainment, falconry displays, competitions, cooking demonstrations and talks.
Tickets will be available to buy online in May.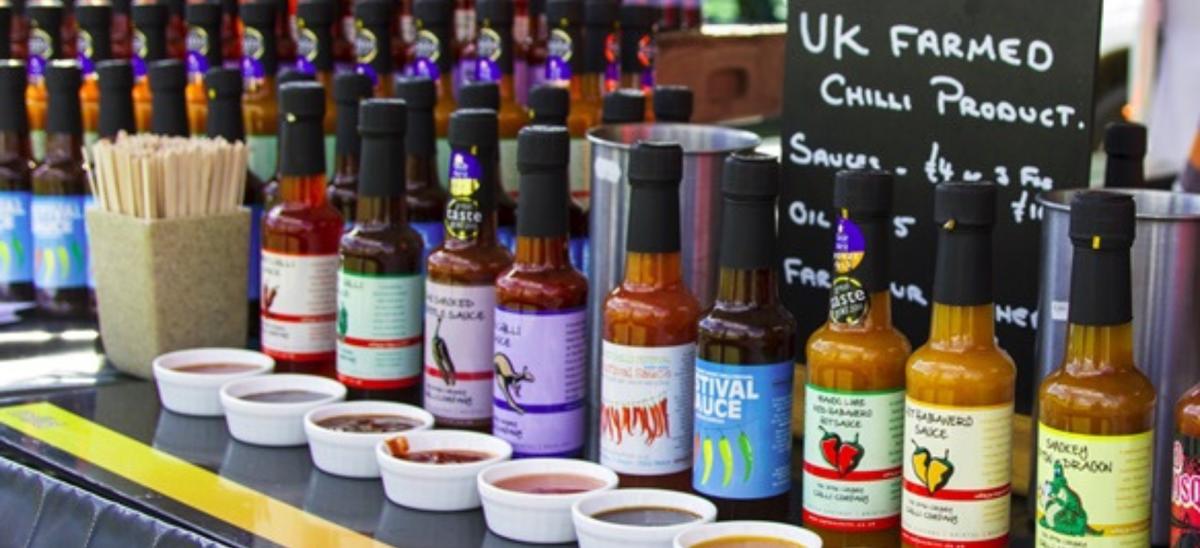 5 August - Dorset Food and Arts Festival, Poundbury
The Dorset Food and Arts Festival is once again ready to champion the best of Dorset and showcase a great line up of local food, drink, art, craft and community talent.
With 60 plus stalls, there's bound to be something to surprise and delight you. It's the perfect opportunity to shop for a wide selection of delicious products and artisan crafts.
Grab a bite to eat and enjoy a tipple as you shop with local stallholders, producers, and makers - offering tasty food and drink, handmade gifts, art, and beautiful crafts.
This event is free to attend.
9 & 10 September - Sturminster Newton Cheese Festival, Sturminster Newton
Love cheese? Then the Sturminster Newton Cheese Festival for you!
Visitors to the festival can browse the many traditional food stalls, craft stalls, real ale and real cider tents on offer. Be entertained by live music, Punch and Judy shows, Morris dancing, children's entertainment and, of course, there's plenty of cheese.
Day tickets and weekend tickets will be available to buy online in May.
9 & 10 September - SeaFeast The Dorset Seafood Festival, Weymouth
If you're a seafoodie, then make sure not to miss a celebration of seafood at this year's SEAFEST - The Dorset Seafood Festival.  
There'll be stage demonstrations from top chefs, live music, children's cookery workshops and top restaurants serving up some delicious street food inspired menus.
The festival is taking place at Weymouth Peninsula with day and weekend tickets available to buy online - kids go free.