Tucked inside our wonderful Wareham woodland, we're no strangers to being told that Burnbake feels like a charming discovery from the folk who stay with us, so we wanted to return the favour. We all know Dorset's most famous beauty spots, such as Lulworth Cove and Durdle Door, along with its quaint market towns, such as Dorchester and Sherborne. However, there's even more to our idyllic county than meets the eye, thanks to its many hidden gems. We've unearthed some of our favourites, so you can get exploring. They're almost too good to share!
Tout Quarry Sculpture Park, Portland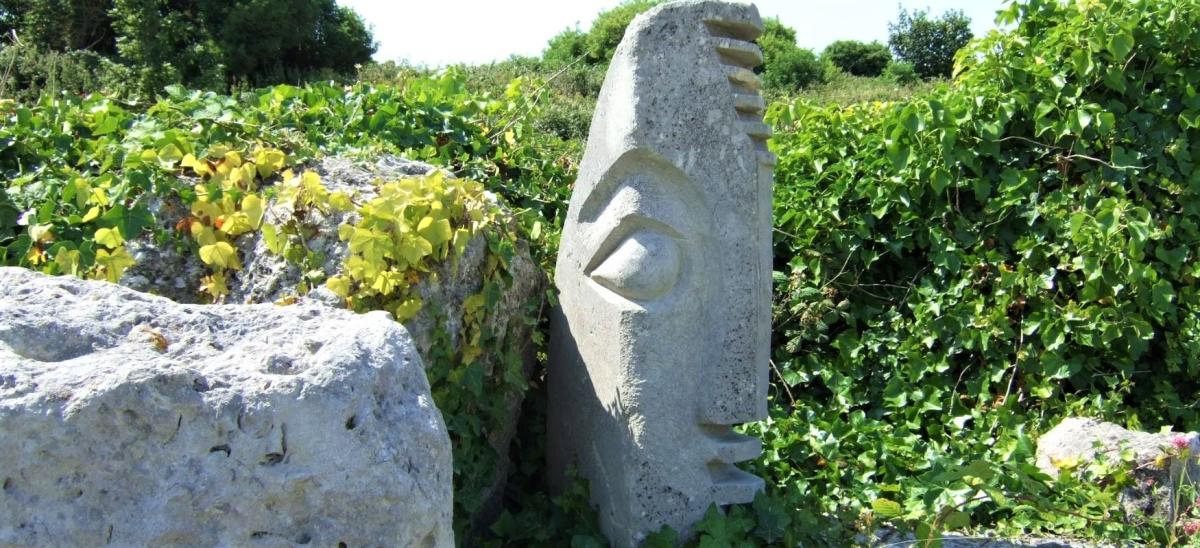 There's no doubt that the Jurassic Coast's striking cliffs and glittering waters are renowned, but did you know that our coastline is also home to some artistic wonders?
The 18th Century saw the boom of the Portland Stone industry, as Dorset's limestone became a popular material for the construction of magnificent buildings in Britain's major cities. When this trade declined in the 1980s, a group of eccentric artists transformed Portland's quarries into a haven for artistic expression and their creations are still visible for you to discover today!
Why not take a meandering hike through Tout Quarry and Sculpture Park and see how many spectacular statues you can spot?
Mupe Bay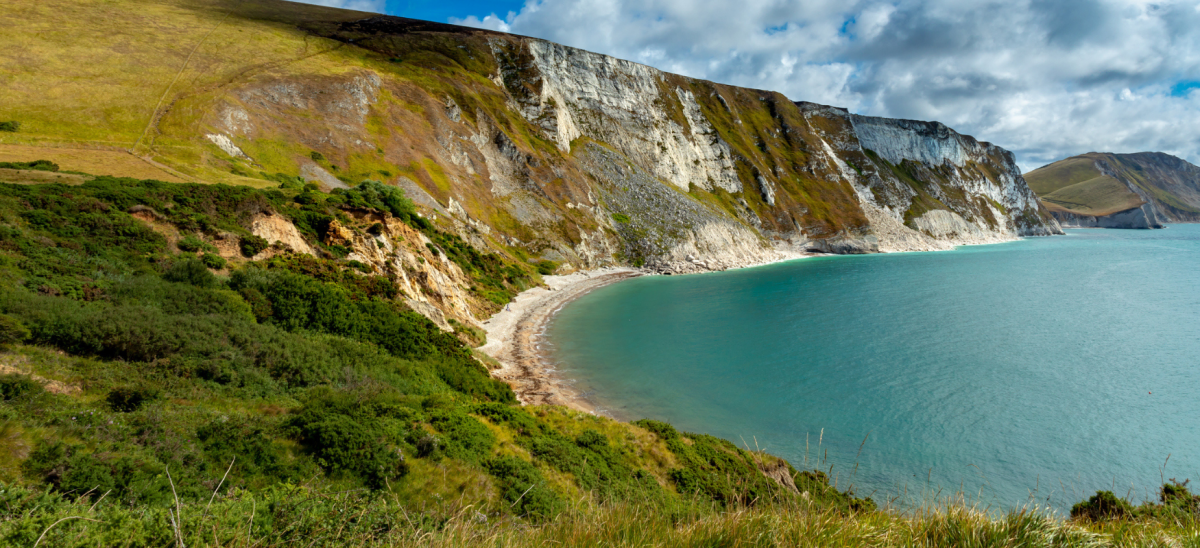 If you're a fan of Dorset's many stunning beaches, yet want to visit a more secluded coastal location, we'd recommend the lesser-known Mupe Bay beach. This hidden delight is only accessible by foot and its more rugged appearance will lend your visit a sense of adventure!
We'd recommend a visit to Mupe if you're a more confident coastal walker, as this gem is located two miles from Lulworth Cove and is best accessed at low tide. The beauty of this secret spot is certainly worth the little bit of extra consideration required when visiting!
Please note: Mupe Bay is part of the MOD Lulworth Ranges which are open most weekends and school holidays, but visitors can check exact opening times on the Gov.UK website. Or you can call this number 01929 404714 to hear an automated message with opening times for the Ranges.  
Little Bredy Walled Gardens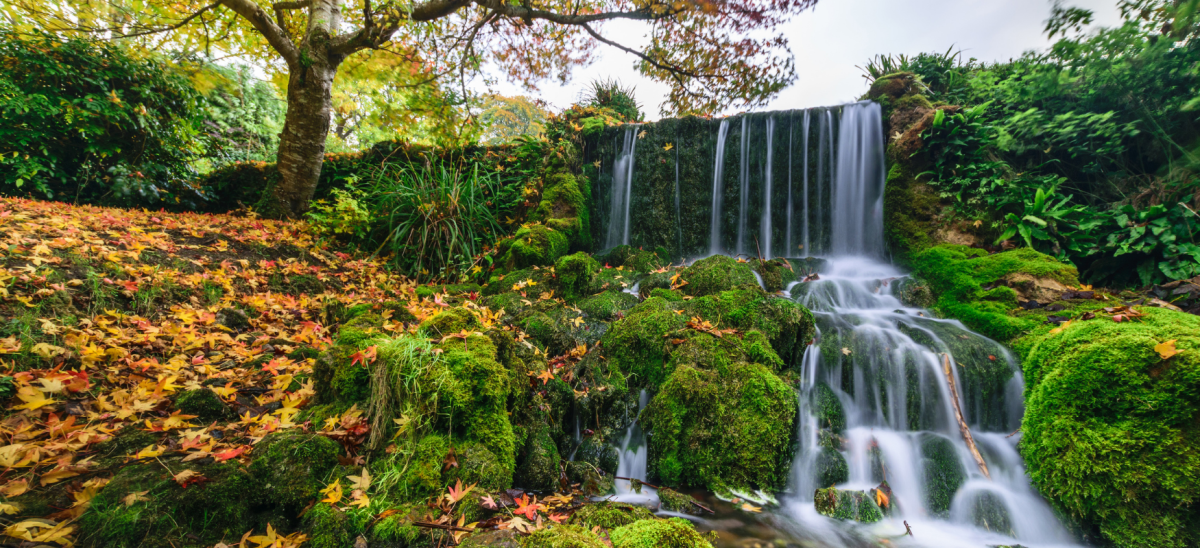 Photo © James Loveridge
You'd be forgiven for thinking that Little Bredy was a location from a classic fairytale, with its serene lake, cradled by luscious, green banks. It is in fact a very real, but less well-known spot in Dorset and we'd recommend a visit!
Little Bredy's Walled Gardens, dating from the Victorian Era, are nestled in the grounds of the Bridehead mansion and are dotted with fragrant lavender and rose bushes. The tumbling waters of the River Bride, which give their name to the surrounding Bride Valley, meander through the estate, tumbling from a graceful waterfall and make the Little Bredy Walled Gardens a truly picturesque, hidden corner of Dorset.
Tyneham Village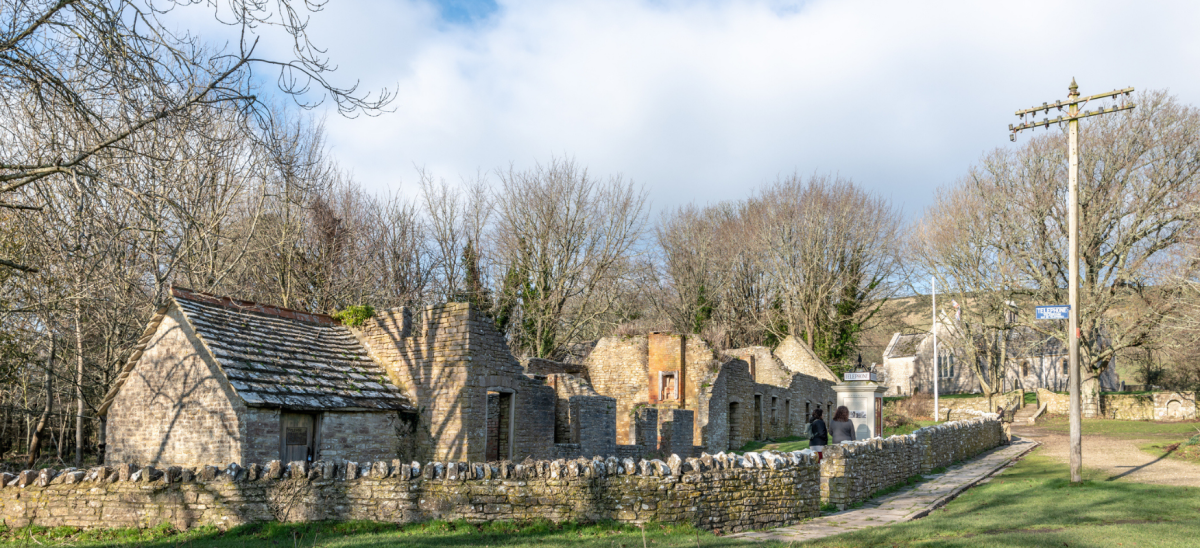 Few people know that Dorset is home to a place where time travel almost feels possible, but Tyneham Village, just a 25 minute drive from Burnbake, is a fascinating hamlet that really does seem like a moment lost in time.
This 'ghost village', nestled in the Purbeck Hills, has a rich history dating back to the Iron Age period. Years later, just before Christmas in 1943, Tyneham's inhabitants were displaced when the British Government seized the village and it became a military training location.
Although its full-time residents were never to return, Tyneham now welcomes visitors on many weekends throughout the year, serving as an atmospheric and poignant reminder of times gone by. If you'd like to pay a visit to this hidden historical hotspot, be sure to check opening times beforehand.
Duncliffe Woods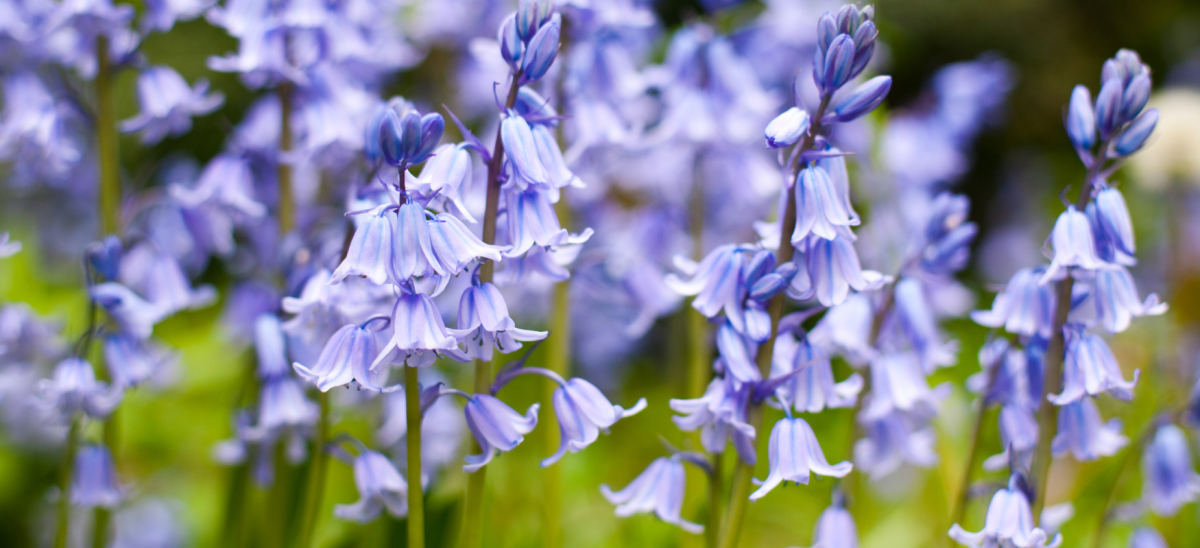 Can't get enough of Dorset's stunning wildlife and fauna? We'd recommend Duncliffe Woods as a spectacular location to get your floral fix! This enigmatic forest has heaps of history, as it has passed through the hands of French nuns, Medieval kings and was once owned by Eton College. Throughout the years, it has retained its natural beauty and is a magical place to spot species such as woodpeckers, Peacock butterflies, Tawny Owls and other birds of prey, not to mention exquisite fauna such as wild garlic, primrose and orchids. If you'd like to bring your own animal companion, dogs can roam free in this woodland paradise. For an experience that is extra magical, we'd advise arriving around sunrise and making use of onsite parking, to catch the morning rays illuminating Duncliffe's vibrant bluebell meadows.
Of course, if you want to fully immerse yourself into a memorable woodland adventure, either camping under a starry sky or lodging in a luxury forest cabin, then we will happily host you at Burnbake, where we can share a few more tales of Dorset hidden gems over the campfire.