Whether you want a log fire and a page turner, a holistic massage and a sauna, or a 300-strong selection of whiskies to see you through the chilly evenings, these cosy hotels in Dorset, selected by the Good Hotel Guide, are perfect for a winter break.
Cocktails and cloisters
Housed in a 16th Century building on the River Frome, The Priory in Wareham has nothing monkish about it. The food, for one thing, is positively indulgent. Modern French-inspired English dishes are served in a wood-and-glass dining room with river and garden views – and the gardens are worth exploring all year round.
Start your evening with pre-dinner cocktails in the cosy Cloisters bar. Sleep in the Boathouse, with a view of the Purbeck Hills, and admire the wintry landscape from the warmth of your comfortable bedroom.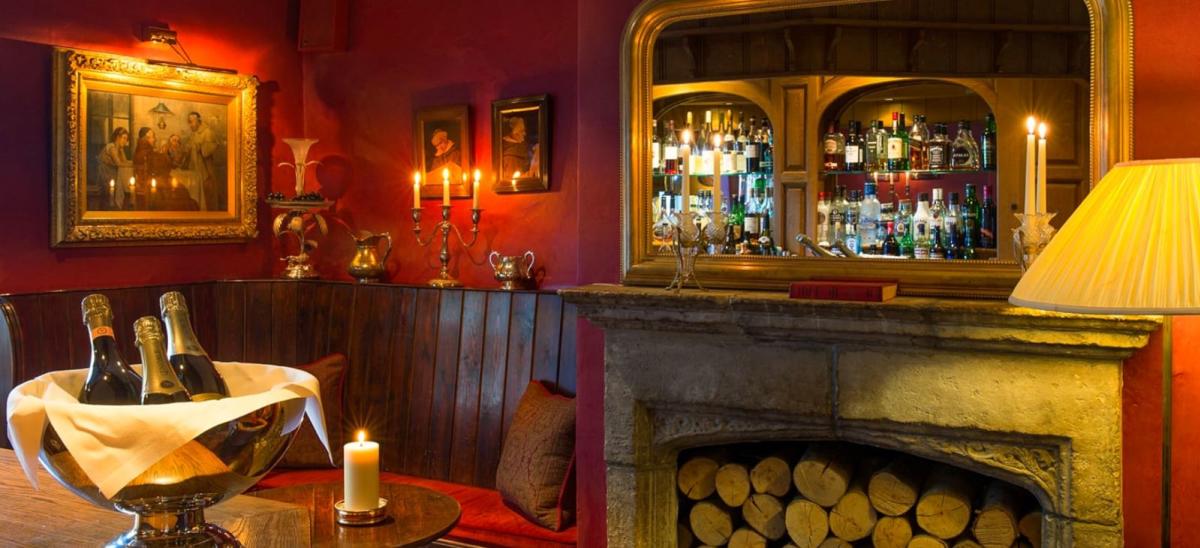 Skittles and Hardy
If all you want to do come winter is curl up with a classic novel, head to The Acorn Inn, Evershot. This 16th century former coaching inn appears in Thomas Hardy's Tess of the d'Urbervilles and two of the local author's short stories – as well as in more recent lists of the top hotels in the UK.
Each of the 10 bedrooms is named for a Hardy theme; Tess, Hardy and Silverthorne have a four-poster bed. Downstairs, you'll find everything you need for a cosy winter break, no matter which century your chosen reading material evokes: oak panelling, roaring fires, a dog-friendly pub and a skittle alley. The dining is sophisticated too – think roasted loin of Dorset lamb, slow-cooked shoulder, fondant potato, hispi cabbage and broad bean purée, thyme jus.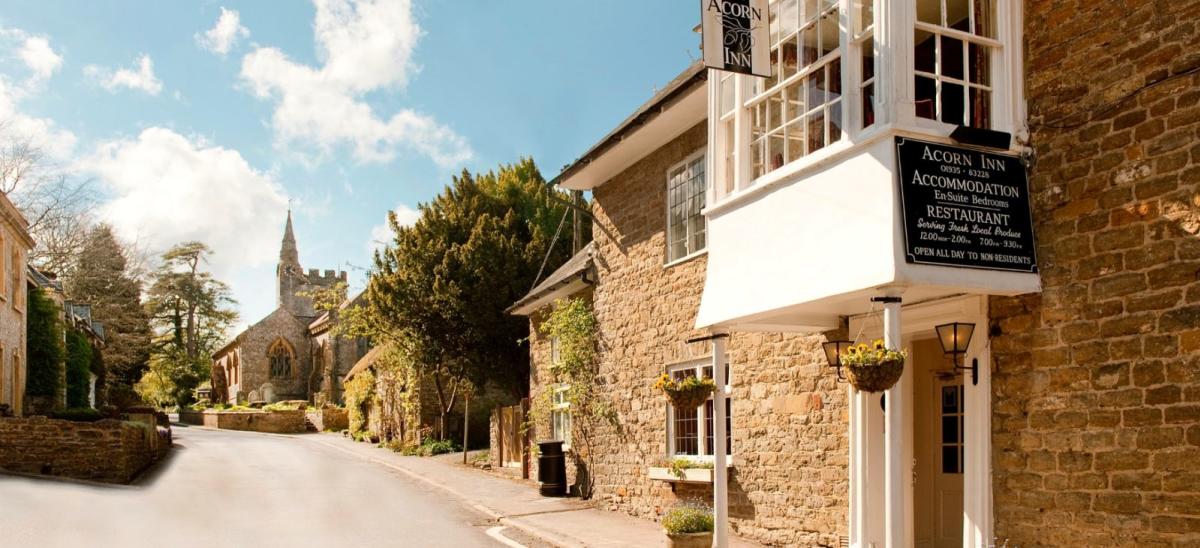 Whisky and cheese
Don't let the name mislead you. Summer Lodge, Evershot, is a luxury country house hotel for all seasons, but a warm welcome and blazing log fire is especially appreciated in winter – as is a revitalising spa break.
Warm up in Summer Lodge's jacuzzi, sauna and heated indoor pool, and set yourself up for the colder months with a hot stone or restorative lava shell massage. Or just sweat it out in the gym.
Bedrooms are beautifully furnished with expensive drapes, and the food is sheer joy. Ramp up the cosy factor in the Whisky Bar and don't miss the cheese trolley; with around 300 whiskies and 27 cheeses to choose from, who cares what the weather's doing outside!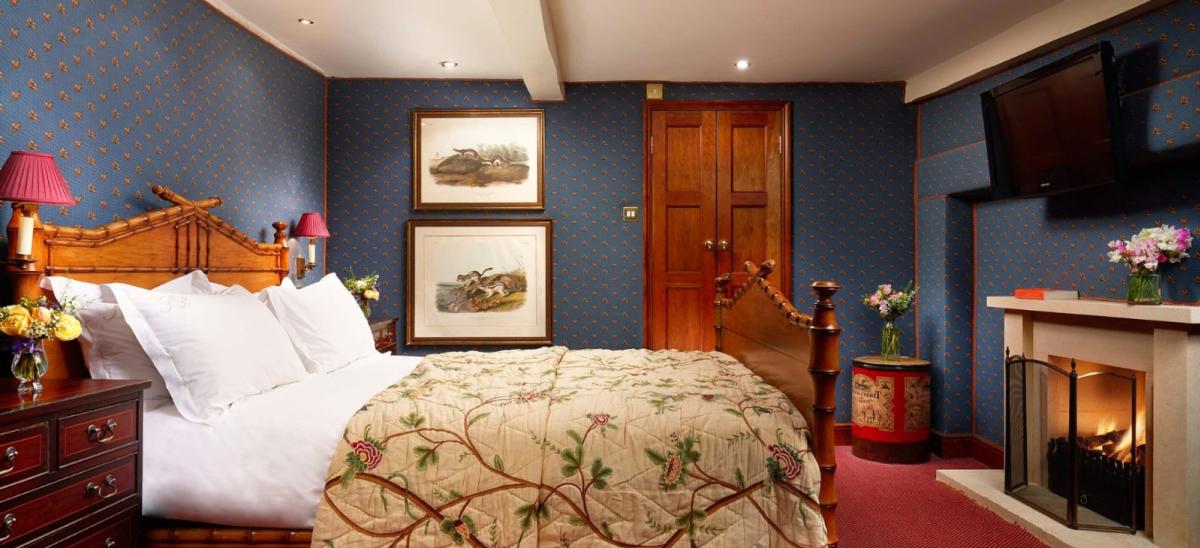 Copper bath tubs and ghosts
You're hard-pressed to find somewhere more suited to a winter break than The Crown in Blandford Forum.
The former coaching inn in a Georgian building is owned by a brewery and haunted by the ghost of a cloaked highwayman. Throw in a claim to being the oldest inn in Dorset, and a wood-panelled snug with leather sofas, a log burner and battered hardback books, and you might just have the cosiest hotel for a winter break in the land! The hotel's resident ghosts certainly seem to have difficulty leaving…
Book one of the luxury rooms to lounge in a four-poster bed and a copper bath tub. Dog-friendly rooms available too.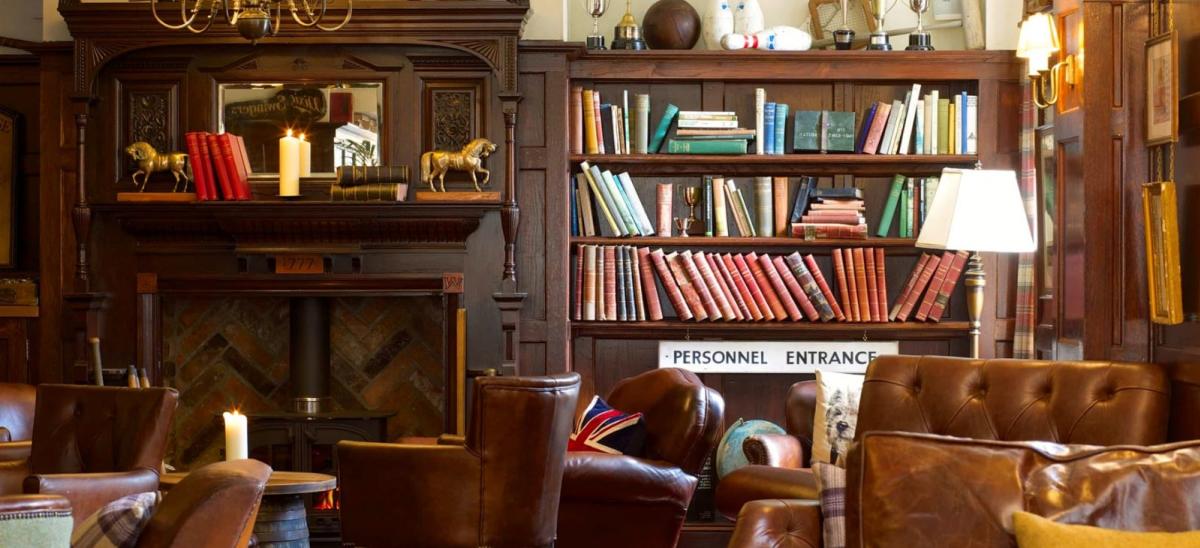 Veganism and artistry
The Ollerod's owners (Silvana Bandini and Chris Staines, she a former general manager at The Pig near Bath, he a one-time executive chef at the Abbey Hotel, Bath) are well established in Dorset.
Set in a 13th century house, this hotel is becoming more restaurant-led (Mr Staines held a Michelin star in London) and the seasonal menus include small plates and interesting vegetarian and vegan choices. The snug bar has a huge open fire, and the hotel's interiors take full advantage of the talents of renowned local artists; paintings, sculptures and woodworks fill the walls and spaces.
Step outside into the streets of Beaminster and visit the galleries for yourself; it's a most excellent way to spend a winter break in Dorset.