With the green leaves of summer starting to turn golden yellow, rusty orange and ruby red, it can mean only one thing - autumn is on its way.
Dorset's amazing autumn colours easily rival America's famous 'Fall' - in fact we think they are even better! Stroll through beautiful vistas, breathe in crisp fresh air and gaze into bright blue skies as the season changes all around you.
Here are our top picks for enjoying an autumnal day out for the young and young at heart.
Sherborne Castle and Gardens
Brush away the cobwebs and enjoy a bracing walk around Sherborne Castle's magnificent gardens and glistening lake, famed for their Autumn colour. 
Paths and trails lead you through gardens and pleasure grounds with views of more than 1,000 acres of parkland beyond.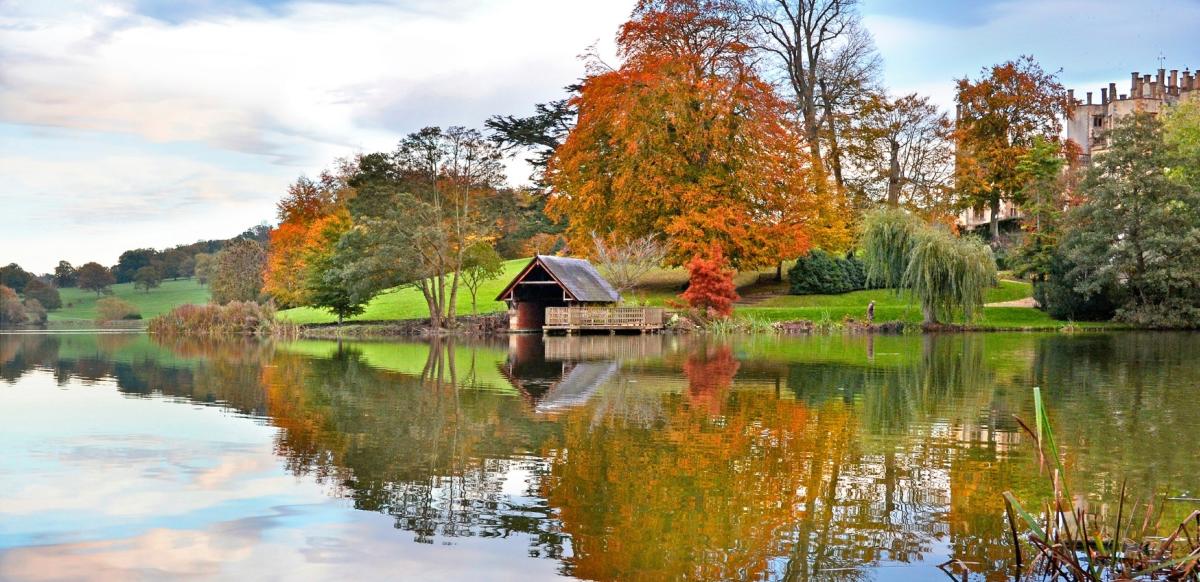 Photo credit - Sherborne Castle Estates and Jayson Hutchins
There's an audio tour as well as an interactive map with over 30 points of interest around the estate including the Fossil House, Cascade, Raleigh's Seat, Sunken Garden and Boathouse.
There is plenty of space for the kids to burn off some energy and you can enjoy a picnic by the lake.
The gardens are open until 30th October and their annual Autumn Colour Weekend will be taking place on 21 and 22 October 2023.
Exbury Gardens
Exbury Gardens is located alongside the Beaulieu River and the extensive grounds means there is lots of space for the little ones to run, play and discover. They can also feed giant Koi Carp and Golden Orfe fish at Top Pond, let off steam in the wooden play area or get involved with some fun activity sheets.
For an extra charge you can ride on the narrow gauge steam railway to see parts of the gardens not accessible on foot.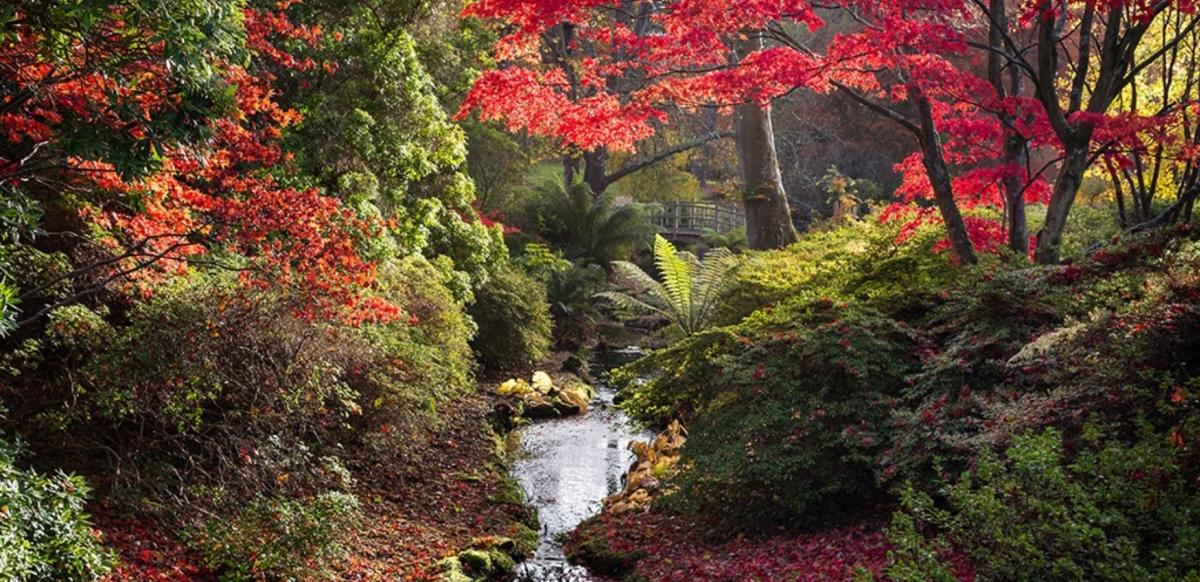 Photo credit - Exbury Gardens and Steam Railway
This is a garden for all seasons and in autumn the Acers, Nyssas, Tulip Tree and many other plants and trees all put on a spectacular show.
The gardens are open until 29 October 2023.
Kingston Lacy
The seven acre Japanese Garden takes centre stage at Kingston Lacy at this time of year with over 40 varieties of Acer changing colour with the season.
At Nursery Wood look out for the peeling bark on the Paperbark Maples and stroll down Lime Avenue as the leaves of these majestic trees turn a brilliant yellow.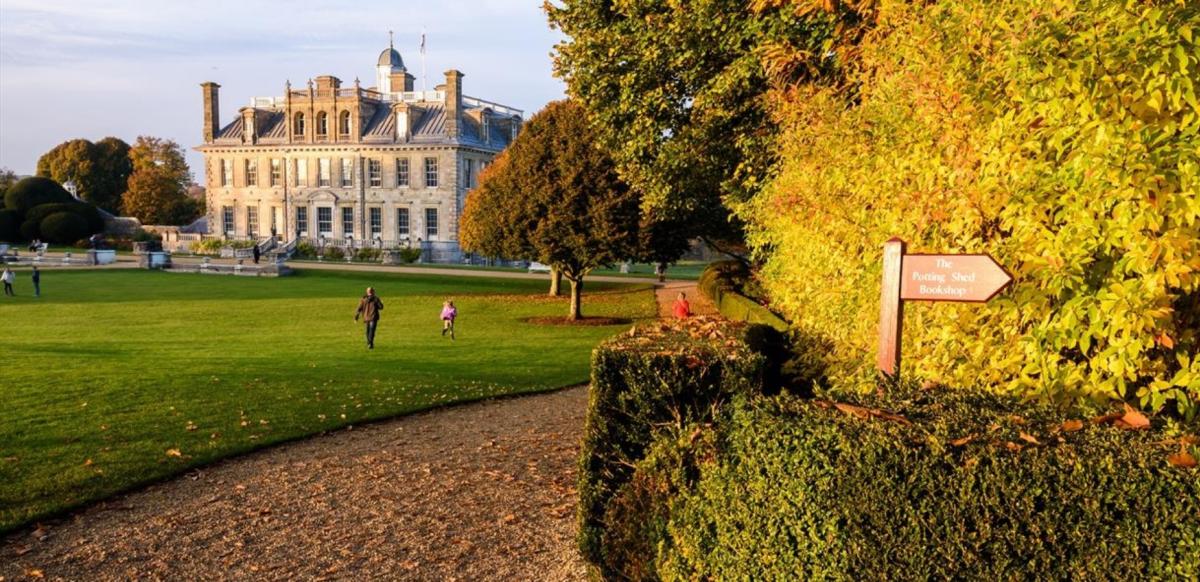 Photo credit - National Trust Images
If you want to explore a little further, there is a Woodland Trail so you can enjoy the best of autumn as the Beech trees turn a burnt orange and the Oak trees a deep russet red. For mini adventurers, stop by the Shepherd's Hut at the start of the Woodland Trail to collect everything you need to begin your wild wander - have a go at wild weaving, stick sculptures, and pebble poetry.
The gardens and grounds are open everyday from 9:30am - closing times vary during the year.
Thorncombe Wood
Thorncombe Wood becomes a myriad of Autumn colours at this time of year and is a wonderful place for a walk with nature. The Wood is found next to the Hardy's Birthplace Visitor Centre and a short walk leads you to Hardy's Cottage.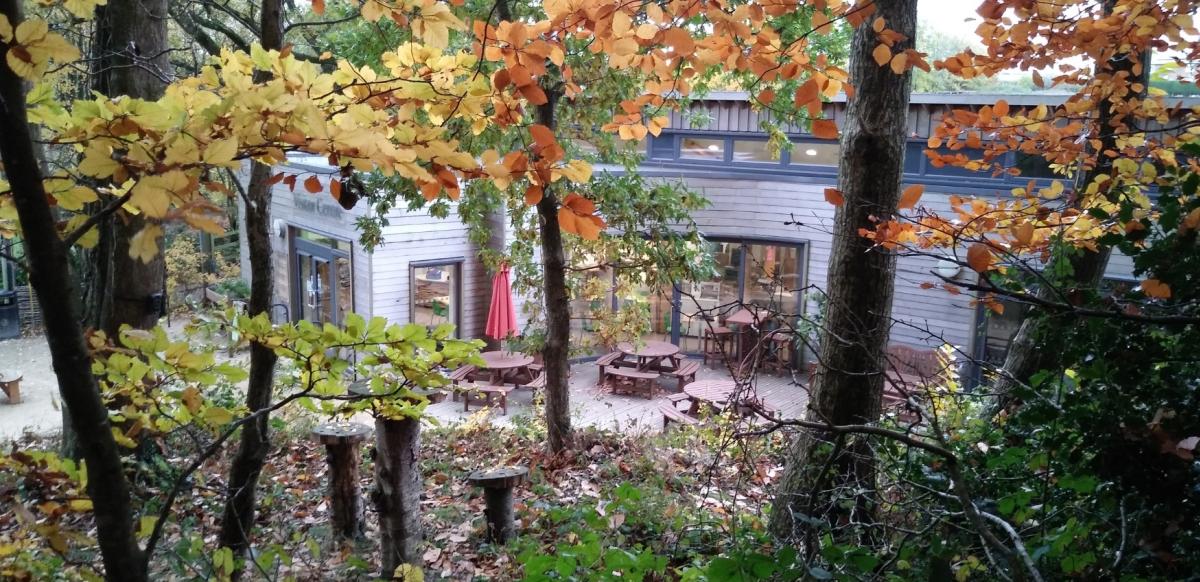 The trees are undressing…as Thomas Hardy wrote in his poem Last Week of October. 'The trees are undressing and fling in many places - A leaf each second so is flung at will, here, there, another and another'.
You'll find Under The Greenwood Tree café next to the centre where you can get something to eat or drink after your walk in the woods.
The Centre is open everyday 10am until 4pm and entry is fee (parking charges apply). The café is open Tuesday to Sunday from 10am (weather permitting).
Lulworth Castle and Park
The parkland at Lulworth Castle is home to ancient Oaks as well as stunning scenery across the Lulworth Estate.
Let the children go wild on the adventure play area while the adults enjoy feeding the resident peacocks (pick up some bird food from the Castle).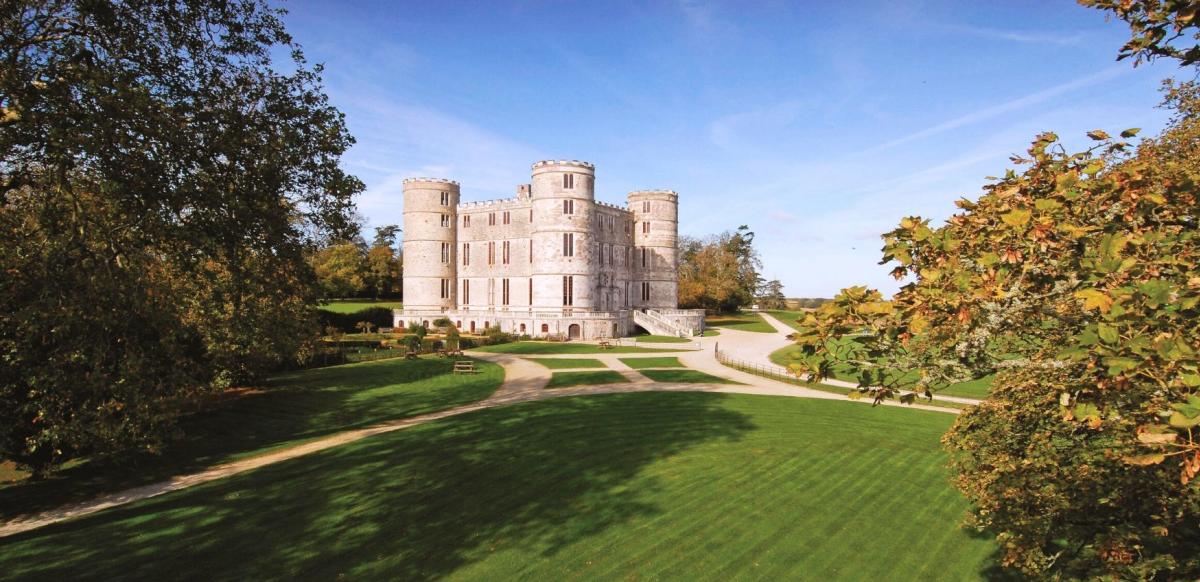 Photo credit - Lulworth Estate
You can also Hunt the Bat (inside the Castle) or Hunt the Squirrel (out in the Park) with a small prize for finding them all.
The grounds are open every day except Saturday and parking is just £3 for all day.
The Castle is open Sunday to Thursday and has fantastic views from the tower across the Park. If you'd like to go inside (charge applies), it's advised to pre-book your tickets before you arrive. The castle is open 10.30am to 5pm during September and October, closing at 4pm in November and December (closing for the 2023 season on 21 December).
Brownsea Island
Autumn is the perfect time to visit Brownsea Island because it's when the red squirrels are storing their food away for winter and are spending much more time on the ground – which makes them a lot easier to spot! If you hear rustling in the leaves, stop, listen and be quiet for a chance to see one of these rare and incredibly cute creatures.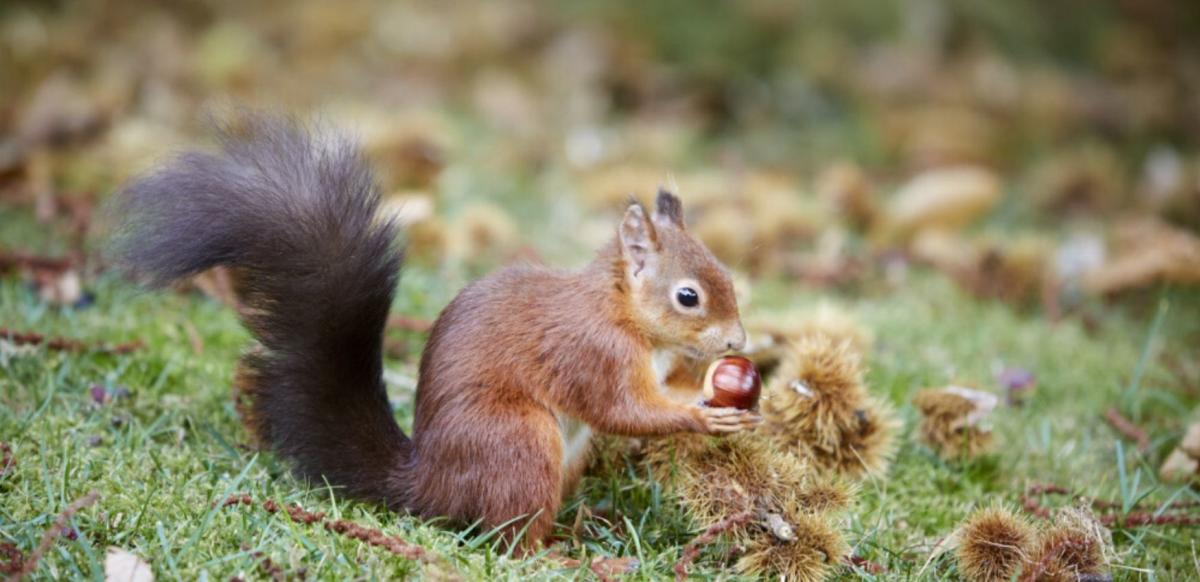 Photo credit - National Trust Images
You can also take part in the National Trust's 50 things to do before you're 11 and ¾, get back to nature with some Forest Bathing or have a picnic on the shores of Poole Harbour. Top tip - the sandiest beach is located at the far end of the Island.
Brownsea Island is open everyday until 29 October 2023.
Abbotsbury Subtropical Gardens
At Abbotsbury Subtropical Gardens explore 30 acres of rare and exotic plants from all over the world.
You can follow the Wonderland Sculpture Trail. See if you can spot Alice, the Cheshire Cat, White Rabbit, Mr Jeremy Fisher and characters from many other childhood fairytales as you wander around these gorgeous gardens.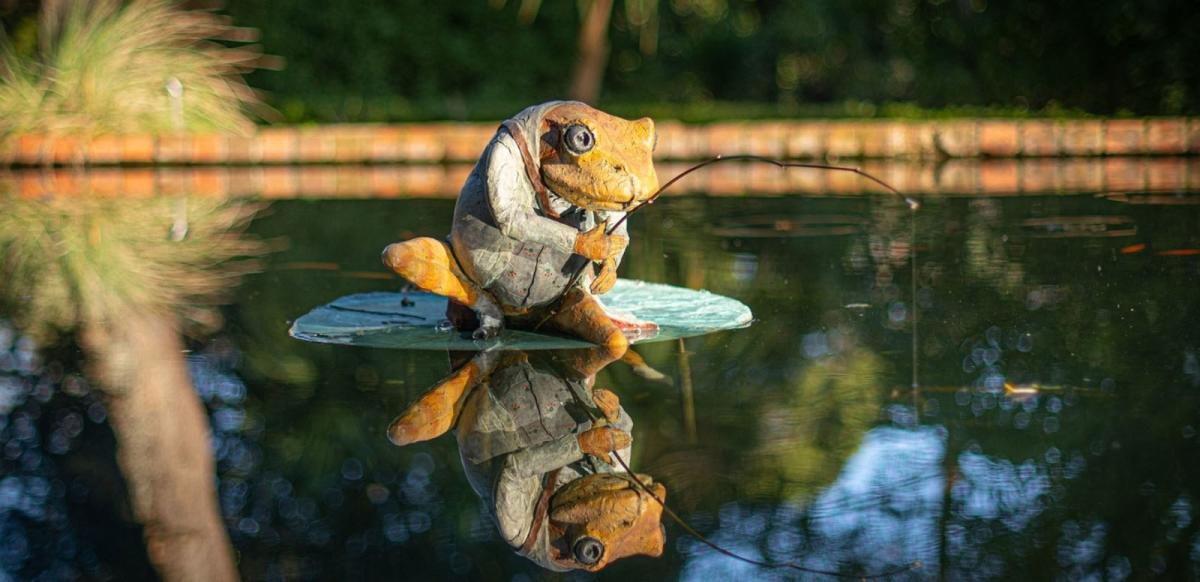 If you are feeling energetic you can hike up to the Jurassic Coast viewpoint or just saunter around the gardens and take a seat near the lily ponds.
The Gardens are open everyday from 10am until 5pm.