Autumn is finally here in sunny Dorset, fields are being harvested and tree-lined avenues are turning from green to gold and auburn - there are conkers and acorns underfoot!  This is the perfect time of year to visit the cultural heritage capital of Dorset. Dorchester, Dorset's County Town and the inspiration of Thomas Hardy's Mayor of Casterbridge, boasts two train stations and great transport links to both the East and West of the country, including London. It's easily accessible by road and rail and is the perfect location for a long weekend away this autumn.   
Get out and explore Dorchester
You may know Dorchester by another name, perhaps Durnovaria (The Roman name for the town) and you can see remnants of a Roman past throughout the town.  During Roman rule, an impressive defensive wall was built around the centre of Dorchester, parts of which were then robbed over time to build other things. In the 18th Century, so as not to lose the wall entirely, Dorchester planted tree lined walks in its place so you can now walk the route of the Roman wall of Dorchester under a canopy of leaves. In autumn this is particularly beautiful.  As well as this wall of trees, there is a Roman amphitheatre (Maumbury Rings) and a Roman Town House in the town, easy to walk to and free to visit.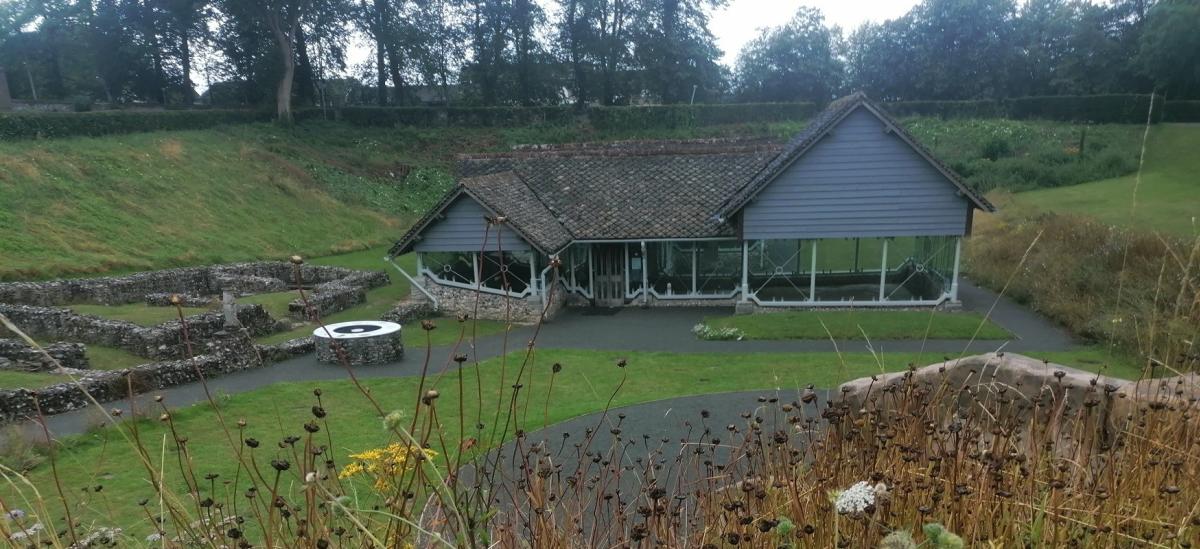 Going back further than the Romans, Dorchester is also home to Europe's largest Iron Age Hill Fort, Maiden Castle. Within walking distance of the Town Centre, Maiden Castle offers vast views of the countryside - showcasing Dorset at its very best.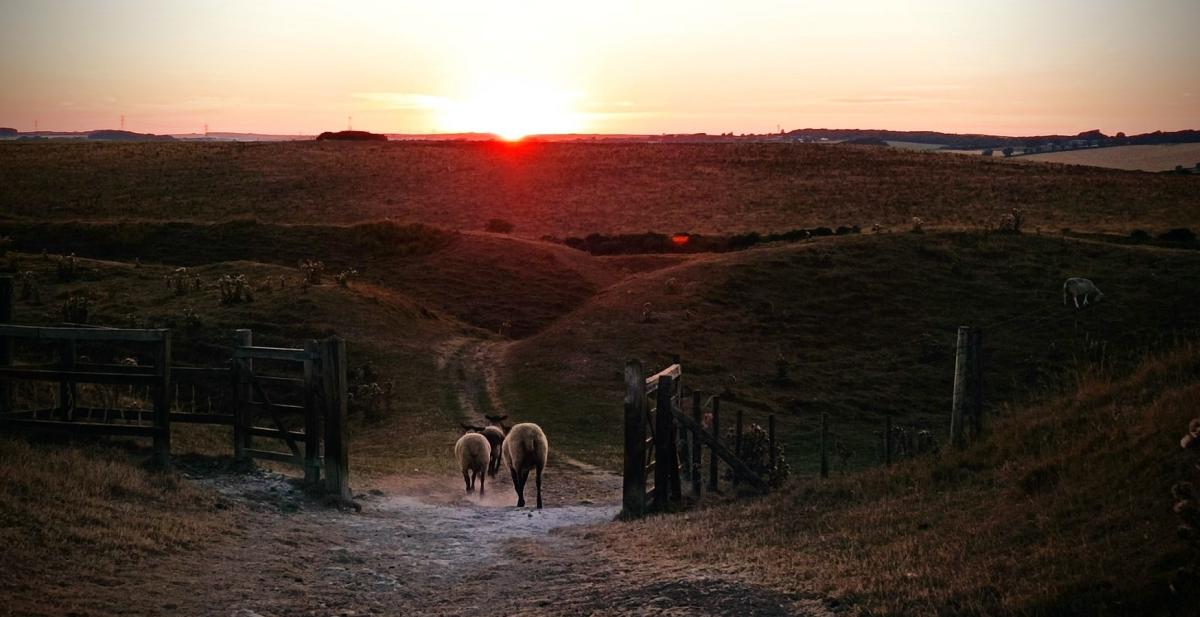 Nearby you have Thomas Hardy's chocolate box cottage where he was born and Max Gate, the house he designed and lived in - both managed by The National Trust.   
Tasty autumn treats
After a morning of exploring it's time to relax and refuel before heading back out into the town. Dorchester boasts an array of cafes, restaurants, pubs and bistros - something to satiate all appetites. A key local delicacy to try is of course Dorset Apple Cake, perfect warm with a dollop of clotted cream!  You can find Dorset Apple Cake in many of Dorchester's 30 cafes - some of which even have their own coffee roasteries. If exploring is not for you then coffee and cake and a good book might be just the thing for an hour or two. 
Plenty to see and do
For those looking to delve further into history, Dorchester boasts 3 award-winning museums, each brilliantly interactive and showcasing different periods in our illustrious past. You can visit the cells, take on the role of the infamous Judge Jeffrey's, crawl through a plesiosaur and discover Dorset's Jurassic coastline, dress up like Thomas Hardy or weave through the trenches.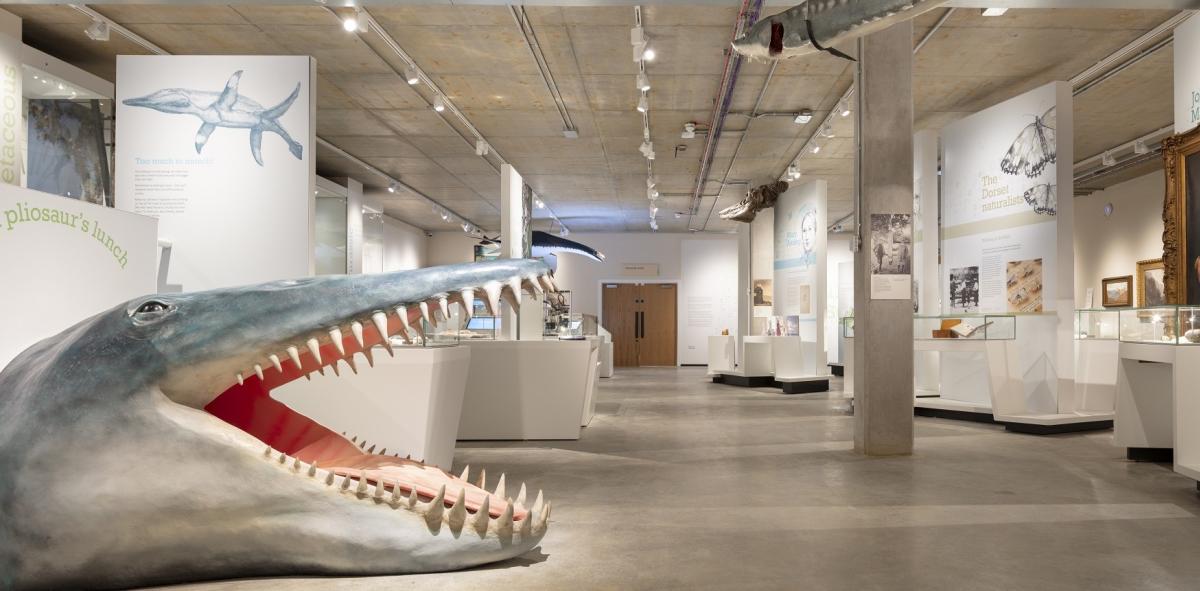 If you have had enough history for one day then it might be time to pick up some souvenirs.  Dorchester is packed full of small independent businesses selling unique products and services.  Antelope Walk is a lovely place to stop and stock up on those Christmas presents.  There's also Brewery Square, which offers a more modern take on Dorchester's brewing past, and don't forget to visit Poundbury, owned by the Duchy of Cornwall. Poundbury is an urban extension to Dorchester, built on the principles of architecture and urban planning as advocated by The Prince of Wales in 'A Vision of Britain'. 
Enjoy a night out in Dorchester
Autumnal evenings are all about cosy pubs and roaring fires and Dorchester has these in abundance. As well as pub food, Dorchester offers a wide variety of eateries from sushi to fish and chips, pizza to asian fusion. A quick after dinner tipple is the perfect way to top off the day and you can find Dorchester's very own Fordington Gin at the 'Drinks In The Clink' events at Shire Hall Museum or local ale brewed at Copper Street Brewery. 
If it's entertainment you're looking for you can hit Dorchester's Art Deco cinema - The Plaza, puzzle your way out of the Escape Room at Brewery Square or see one of many shows and acts put on by Dorchester Arts at The Corn Exchange.   
Our top 10 things not to miss in Dorchester this autumn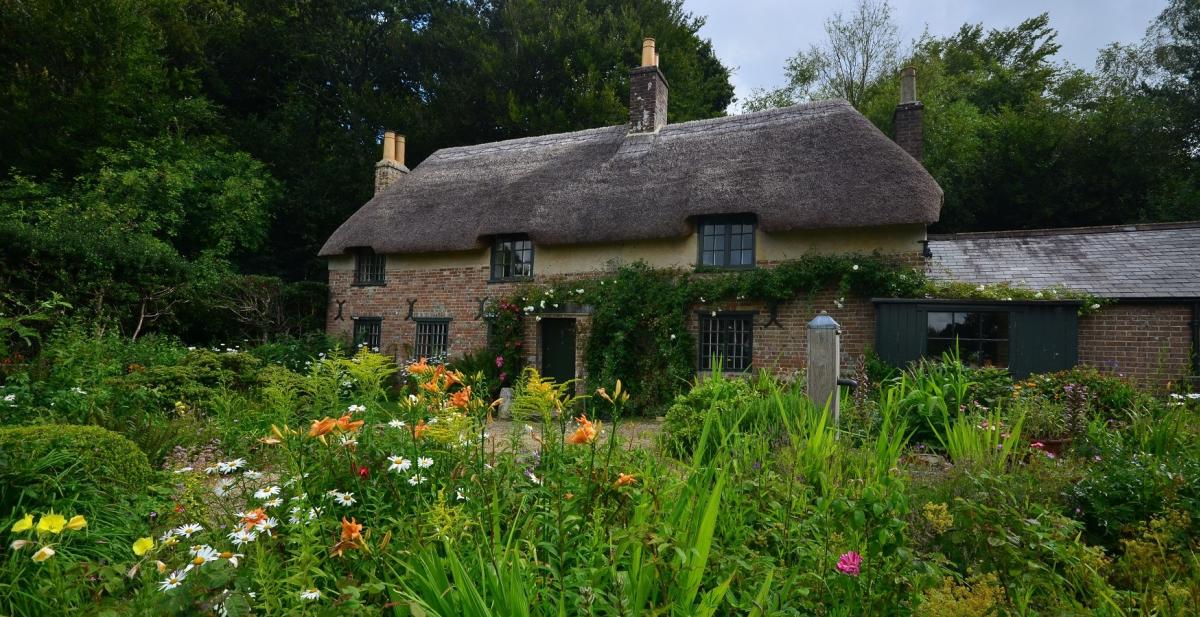 There's so much to see and do in Dorchester this autumn that we've taken all the hard work out of it for you and devised our own top 10 things not to be missed!
1. Explore Dorchester's ancient history by visiting Maiden Castle, Maumbury Rings or walking the tree lined Town Walks around the town.  
2. Visit one of Dorchester's 3 award-winning museums: Shire Hall Museum, The Dorset Museum and The Keep Military Museum.  
3. Immerse yourself in Hardy Country - head to Hardy's Cottage, look around Max Gate, sit by a fire with The Mayor of Casterbridge.  
4. Eat and be merry! Grab a coffee and Dorset Apple Cake, go out for lunch, book in for sushi and cocktails.  Dorset is famous for its producers and Dorchester showcases them proudly. 
5. Visit Poundbury - a unique look at town development and architecture, filled with green spaces, independent shops and more great food and drink.
6. Book in with Dorchester Arts - be it a comedy show, opera performance or still life class, Dorchester Arts offers something for everyone.
7. Take in Borough Gardens - a moment of peace in a bustling town, beautifully landscaped and planted with a coffee shop at the centre.
8. Do a spot of shopping and visit Dorchester's array of independent shops and boutiques - don't forget to visit Brewery Square as well as the town centre. 
9.  Visit Kingston Maurward Gardens - These tranquil gardens are free to visit and are situated in undulating Dorset countryside, with a lake, canals, broad sweeping and formal gardens.
10. Explore the Jurassic Coast – Dorchester is the perfect jumping off point for a trip to Durdle Door or West Bay.