Gone are the days when this historic seaside town was just a place to visit in summer. 
When the carefree days of summer come to an end, the entertainment continues all year around in Swanage.
Swanage experiences some of the best weather on the south coast of England, even rain showers are beautiful here with breath-taking rainbows across the sea.
Whether your visit is just one day for pottering around or better still, a relaxing get-away break, the coast is calling you this autumn.
Take to the water
Sea temperatures in Swanage Bay are still warm and at their peak in September with an average of 17°c. Remaining high into October and November which is still good for watersports such as paddleboarding or kayaking, which can both be hired from Pierhead Watersports or nearby at Studland based Fore Adventure. 
Sea fishing is also possible when weather permits. Boat trips can be booked for fishing, birdwatching, plus Jurassic Coast tours and boat cruises to and from Poole also run in to the autumn. 
From sea swimming to wave watching, just being beside-the-seaside will be a highlight of your visit.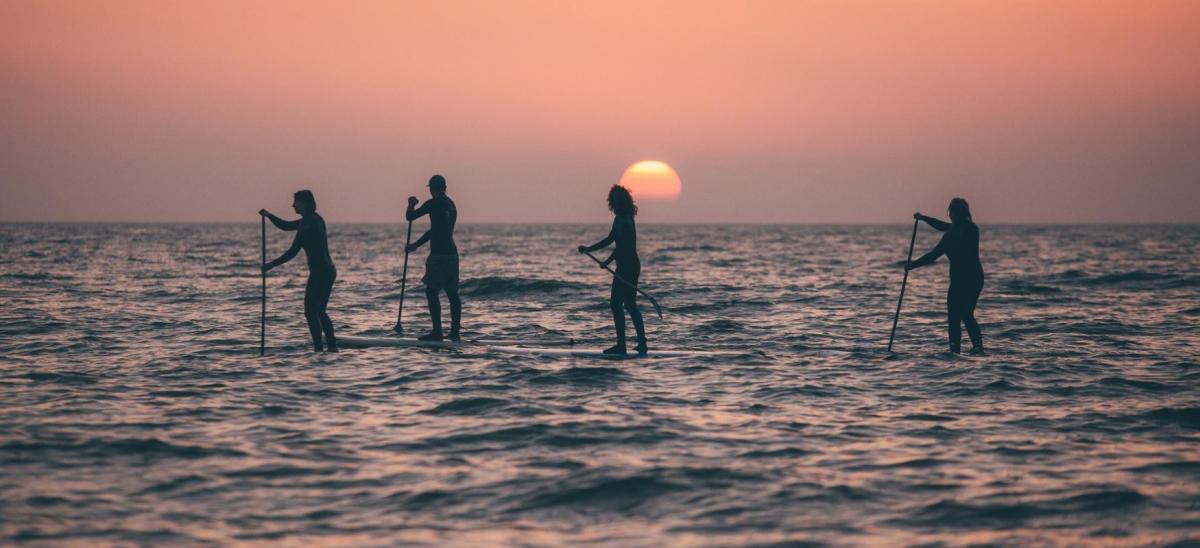 Stride the Swanage ways
Swanage has 95 Rights Of Way paths, totalling 33.7 miles in length, offering you a wide range of trails to explore including the South West Coast Path located alongside the Jurassic Coast UNESCO World Heritage Site. 
A stroll along the level promenade and pier or upwards through the gardens to see the best views of the bay will be enjoyable enough for some. 
In town, follow the heritage or Art Trails to learn about the rich culture and history. The Purbeck Walx Festival takes place during September with 30 guided walks and workshops. Book a guided walk.
Want to venture further? Popular hikes will lead you to Old Harry Rocks, St Aldhelm's Chapel or Dancing Ledge. 
More information about these routes and a route distance calculator can be found on the South West Coast Path website.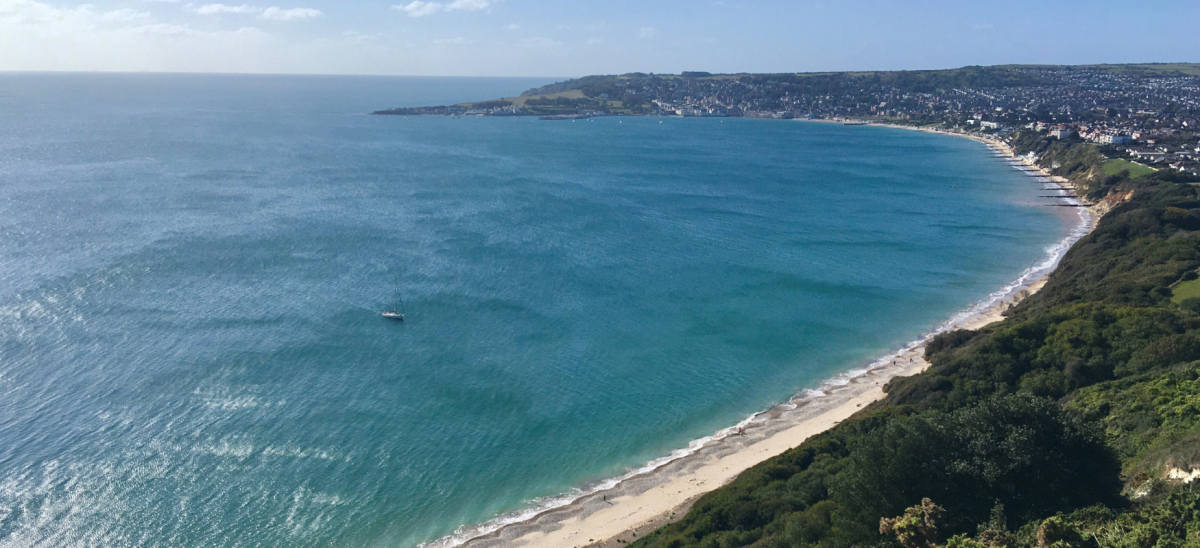 South West Coast Path - Ballard Down looking towards Swanage
Durlston Country Park - wild, wonderful and accessible for all
A visit to Durlston Country Park and National Nature Reserve is a must - the cliff top walks are just spectacular. Look out for Swallows on their migratory flight and if you're lucky, glimpses of Bottle Nosed Dolphins.
Read about what you might see at the Country Park in September and October.
Durlston is a wonderful place to view the night sky and has a small observatory. Star sightings are some of the absolute best in England. Book onto one of their stargazing events.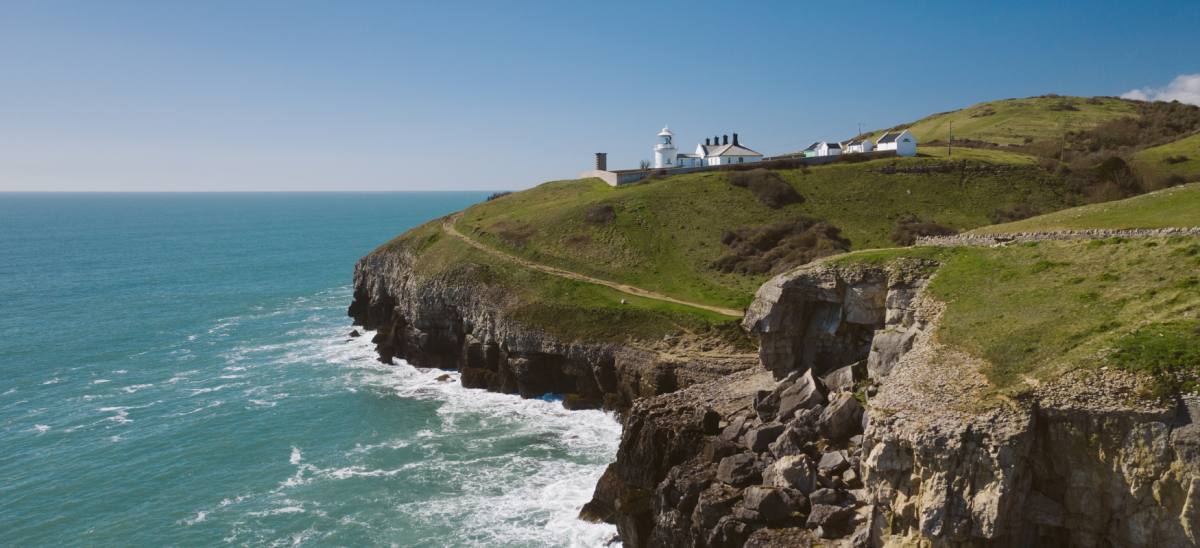 Durlston Country Park and National Nature Reserve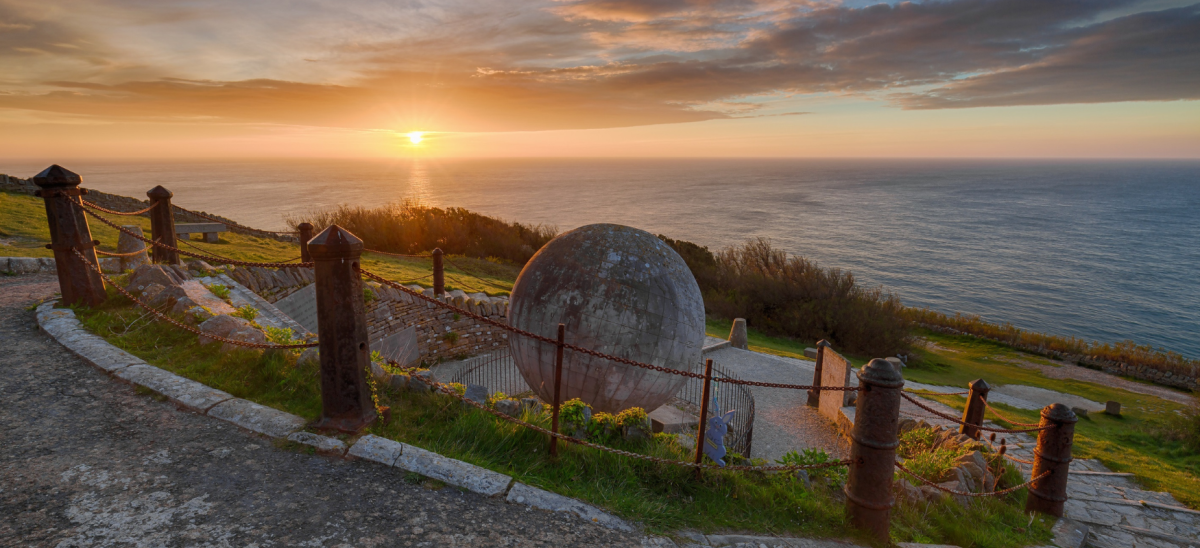 Durlston Country Park Globe Sculpture © Paul Dimarco
Car free and carefree
From the central Swanage Railway station and bus interchange you can hop on a vintage steam or diesel train or up to the top deck of the Purbeck Beezer bus.
Swanage Railway runs trains though out the year, just sit back and enjoy the views. You can get off the train at Corfe Castle station to visit the Castle and village or journey on to Norden Station and hire bikes and e-bikes to cycle the heathland trails to Studland.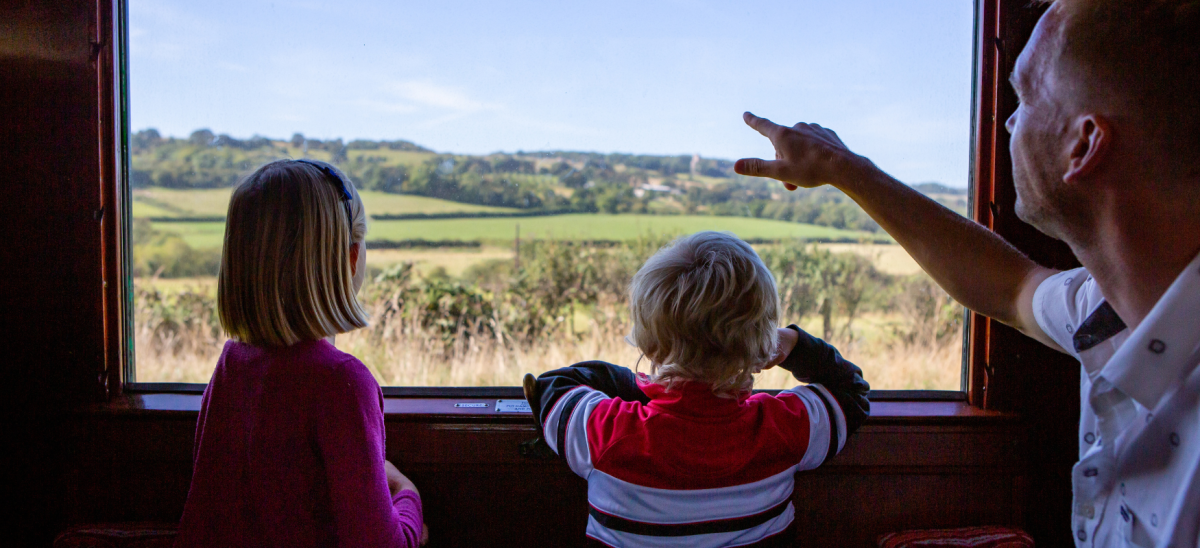 Swanage Railway
From Swanage, Purbeck Breezer buses run frequently, enabling you to visit Studland, Sandbanks and Bournemouth via the ferry or to Corfe Castle, the Saxon town of Wareham and Poole. Read the Purbeck Breezer timetables and plan car free sightseeing or how to visit Swanage by bus.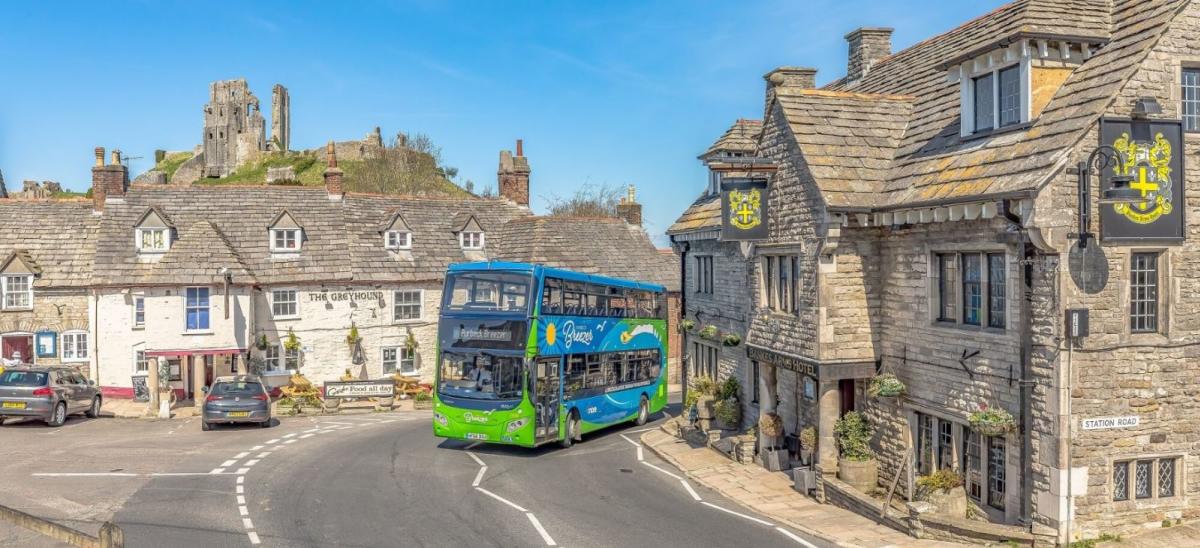 Purbeck Breezer More Bus
Stay a stone's throw from the sea
Many of the places to stay in Swanage will be very close to the coast or might have sea views.
The Grand Hotel or Purbeck House Hotel are steeped in Victorian history and you can wake up to views of the entire bay at the Pines Hotel.
Choose your perfect place to stay for your Swanage getaway from cottages to campsites.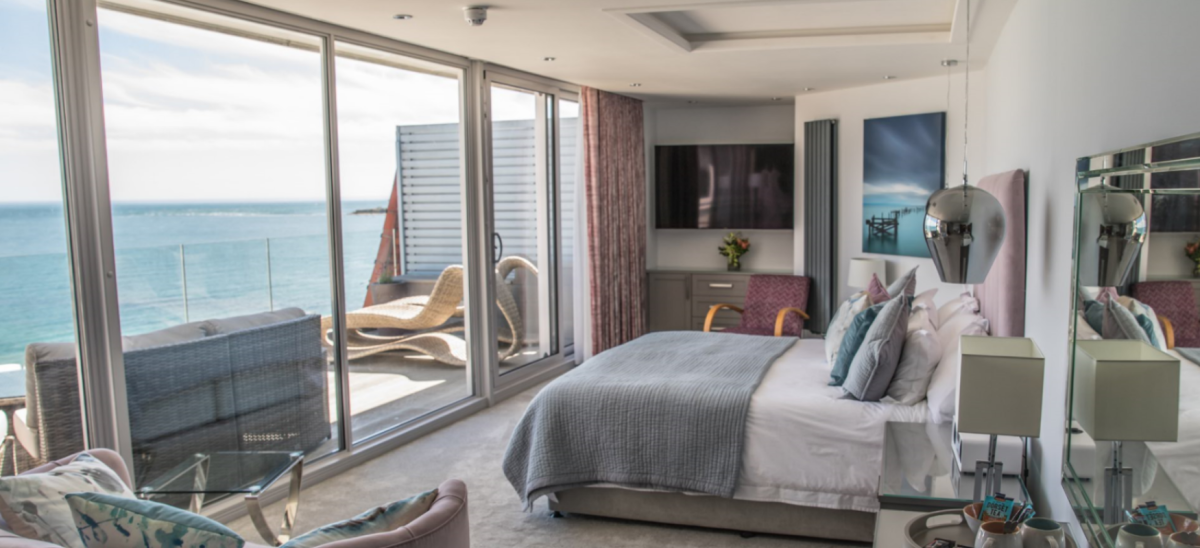 The Pines Hotel
Autumn entertainment
The entertainment continues all year round in Swanage, so why not plan your visit to coincide with a festival.
Festivals include Swanage Folk Festival in September, Swanage Blues Festival in October and The Purbeck Film Festival running October into November.
The Mowlem Theatre and Cinema, also provides year-round entertainment; theatre shows, music and films. The Mowlem has fantastic views from their Showbar which is open to all.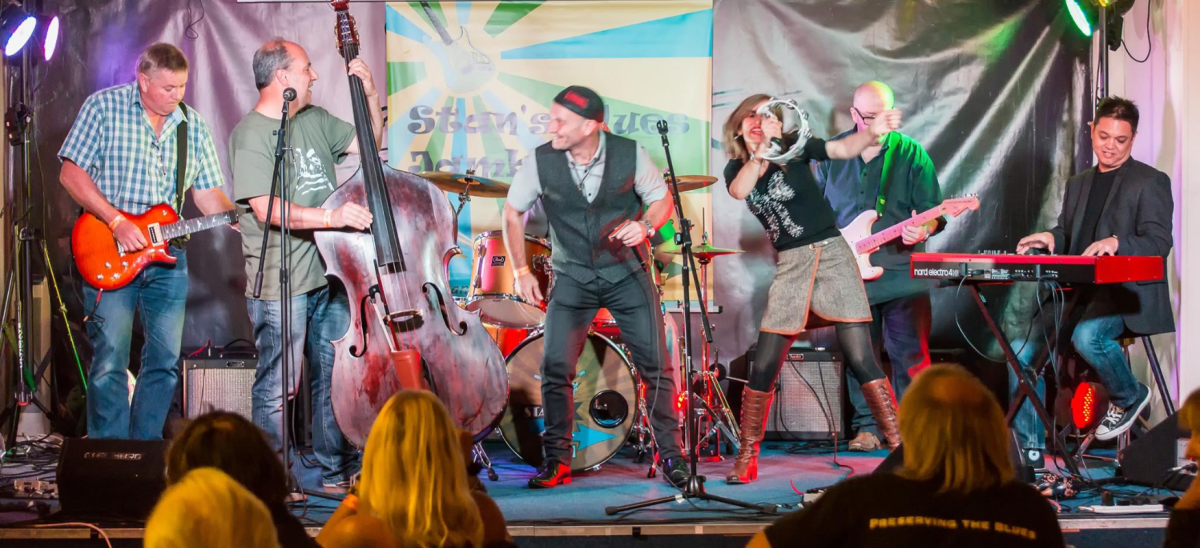 Swanage Blues Festival
Pottering around Swanage
Make sure you set aside plenty of time to enjoy walking around the town and seafront -  there's lots of interesting architecture, squares and gardens.
The town has many cafes, pubs and restaurants as well as independent shops and galleries to enjoy.
Don't miss the opportunity to try the delicious local products which include Chococo Chocolates, Purbeck Ice Cream, Purbeck Cider, Isle of Purbeck Ales and our local seafood and organic meats.
Wellington Clock Tower © Paul Dimarco
Want to know more?
Drop into Swanage Information Centre to find out more about what to see and do, or to book a beach hut this autumn -  the friendly team will be pleased to help you make most of your time in Swanage.
Swanage Museum and Swanage Pier Visitor Centre also have fascinating information about the town and its incredible history.
Dogs are permitted to also enjoy the main Swanage beach between 1 October and the 30 April.