Now that we've had the shortest day of the year, you know what that means – lighter evenings, longer days, more sunshine and spring is on its way.
Here's our top 10 list of ways to feel good this January and beat the winter blues.
1 - Plan a holiday
It's a new year for more than just the calendar, it's also a new year for your holiday allowance! So start planning your next short break or holiday to Dorset and give yourself something to look forward to.
Dream of beautiful beaches, miles and miles of green rolling hills and the prettiest picture-postcard villages you've ever seen.
What are you waiting for?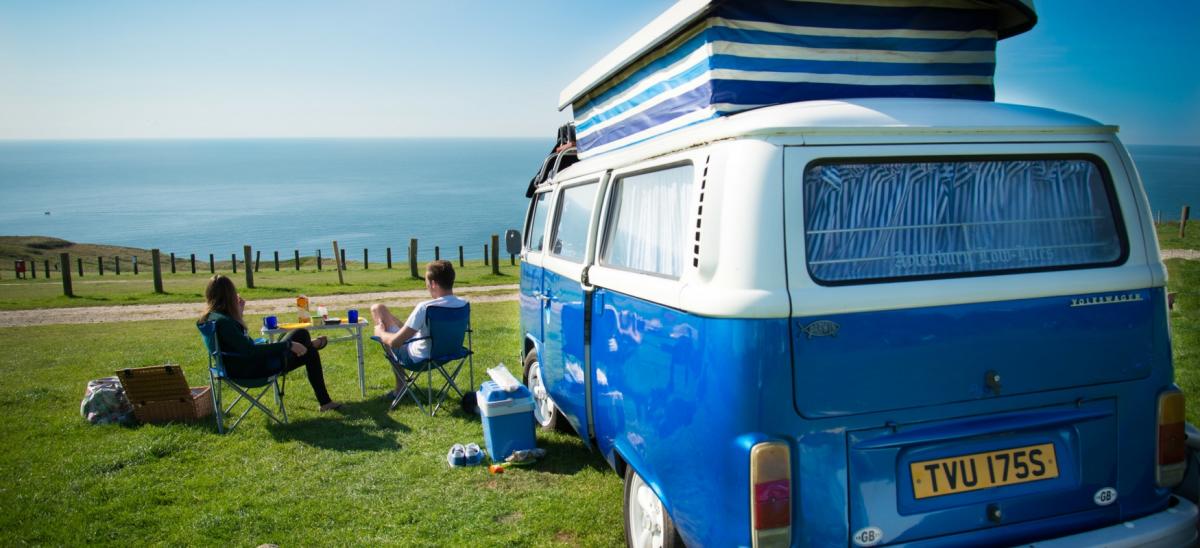 2 - Learn something new
Now is the time to make a new year's resolution to learn a new craft. Choose something you've never done or perhaps return to a hobby you used to do, but now don't seem to have the time for.
With January's cold crisp days, you've got the perfect excuse to stay inside and concentrate on honing your skills. How about stone carving, making jewellery or even creating your own perfume?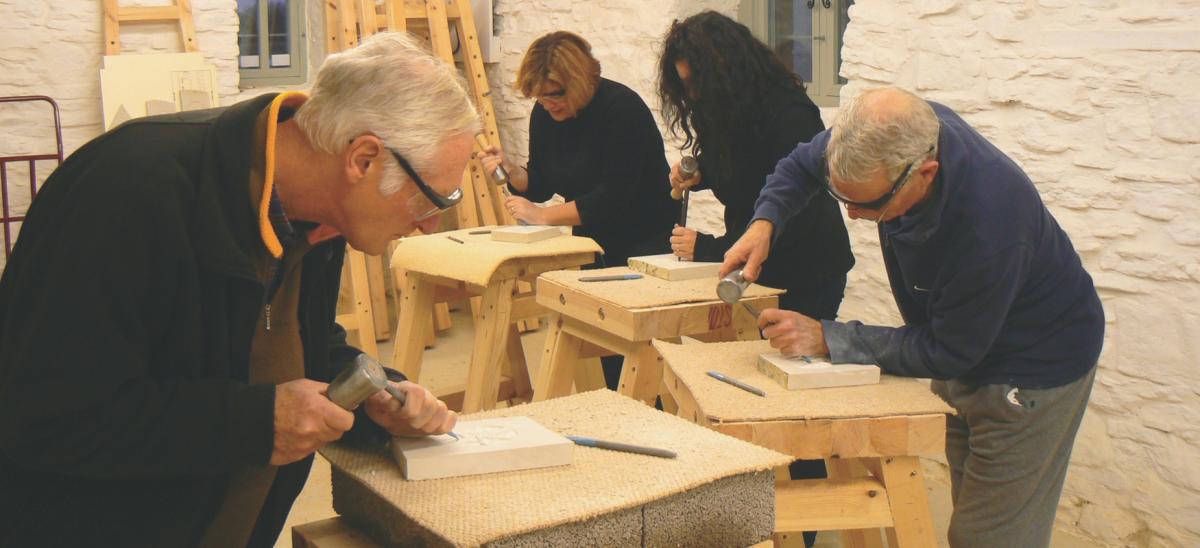 3 - Get active
If you're one of the many people who have over indulged during Christmas and can't look at another chocolate, you might be feeling the need to do something about it.
So if you're feeling a little sluggish, the best way to boost your energy levels is get up and get active. We're not talking about running a marathon (unless you're feeling really energetic!), but how about a walk around the park, a swim at a leisure centre or if you're really keen you could join the gym or take up a new exercise class?
Or you might want to enjoy some winter sun down at the beach. Yes winter can be rainy, but there are also a good number of days where the sky is blue, the air is fresh and the wind calm. Dogs are welcome on all Dorset's beaches during the winter - pawsome!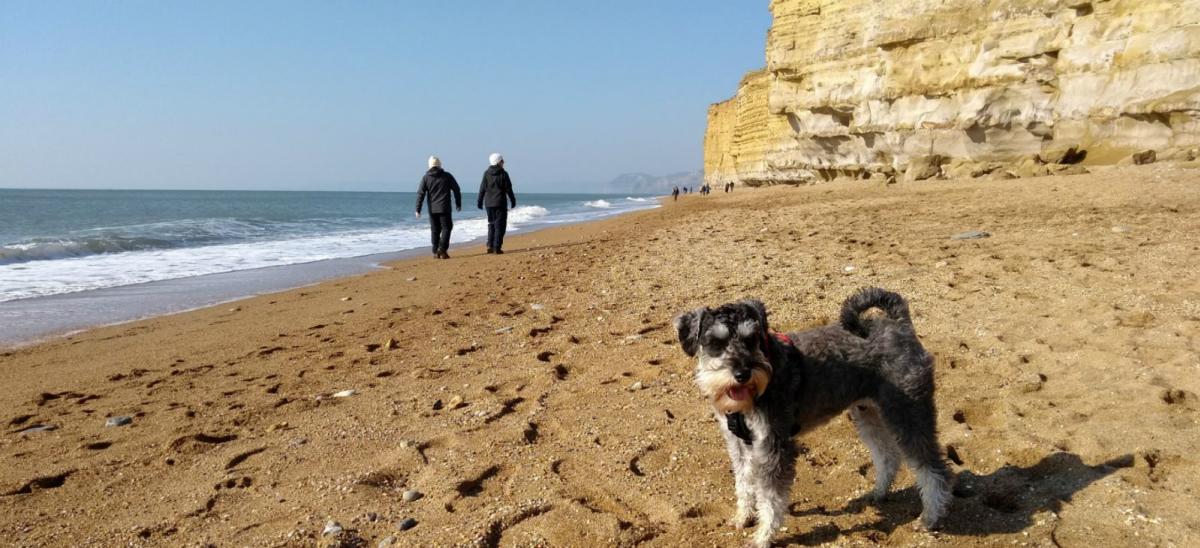 4 - Sales shopping
Perhaps you got some vouchers or cash for Christmas and it's burning a hole in your pocket. Well now is a great time to get shopping and grab yourself a bargain.
Dorset has a great selection of shopping experiences, from indoor shopping centres and traditional high streets to small town shopping and retail parks.
And once you've shopped til you drop, take a break and grab something to eat at one of our fantastic cafes or coffee shops.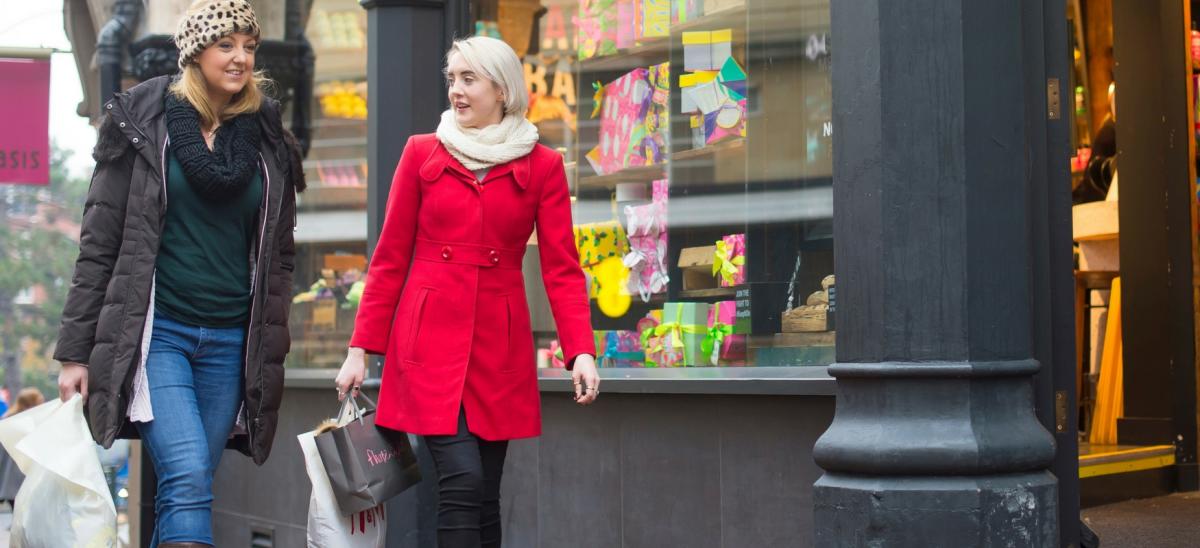 5 - Be at one with nature
If you're a keen bird watcher, then winter is an amazing time to visit Dorset.
Enclosed by the famous Chesil Beach, The Fleet Lagoon attracts thousands of wintering and migratory waterfowl, such as dark-bellied brent geese, common teal and tufted duck.
Or you might want to head over to Poole Harbour where more than 20,000 over wintering birds visit each year, with species including avocets, spoonbills and black-tailed godwit. The RSPB Nature Reserve at Arne or Upton Country Park are great places to watch them from and get something hot to eat or drink from their cafes.
If you'd rather be on the water, then hop aboard a boat trip with Birds of Poole Harbour. You'll have the opportunity to see one of the best bird spectacles in the UK and maybe spot one of the White Tailed-eagles which have recently been released on the Isle of Wight which come over to visit Poole Harbour.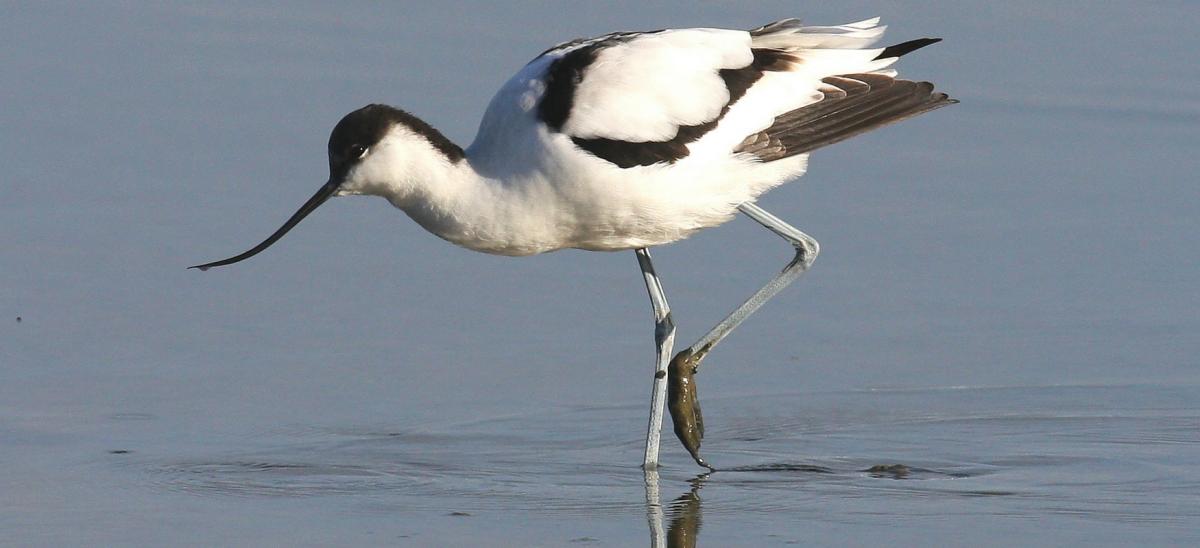 An Avocet © Peter Moore
6 - The first signs of spring
Towards the end of the month and into February, the famous snowdrops at Kingston Lacy will be starting to appear. Walk through the gardens at this time of year and you will find carpets of brilliant white. The snowdrop walk stretches through the 40-acre garden for one and a half miles. The Victorian fernery is a good place to start before meandering down the Lime Avenue and on to Lady's Walk, where Henrietta Bankes first planted snowdrops in the early 1900s.
The Shaftesbury Snowdrop season is from late January to mid-march. Visit Dorset's historic hilltop town and enjoy hundreds of thousands of snowdrops planted in and around the town. The free snowdrop walks, including wheelchair and pushchair accessible routes, can be enjoyed by all, including dogs. Activities on offer during the season include an open snowdrop art exhibition at Shaftesbury Arts Centre and guided walks.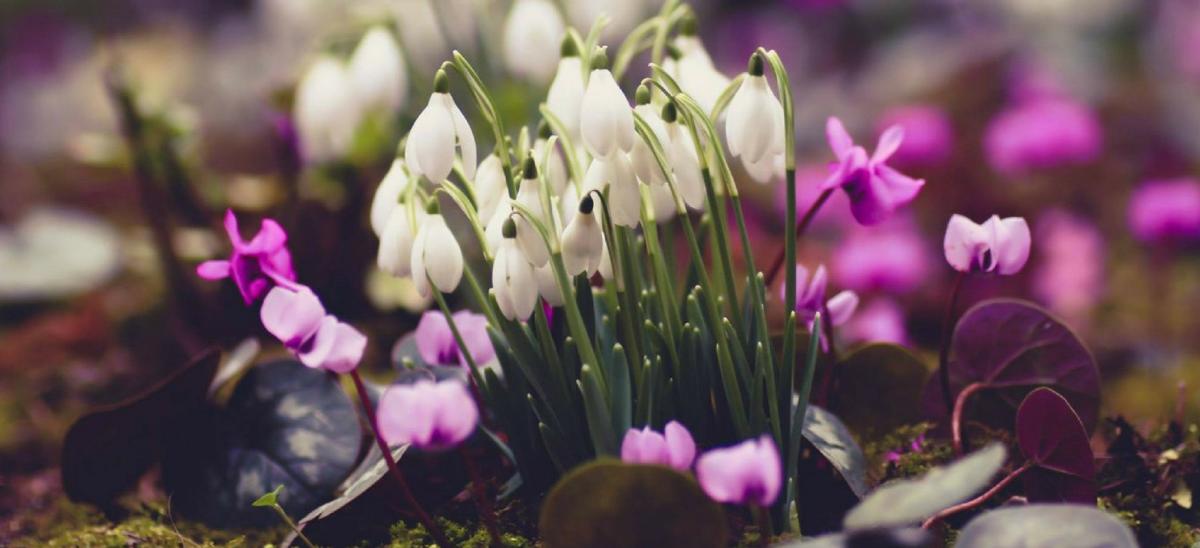 © National Trust
7 - Follow the lights
After a hugely successful first year, the Blue Pool will once again be lit up from 19th January until 5th March 2023.
See this nature reserve in a whole new light as you follow the meandering woodland trails, pausing at carefully selected locations to enjoy the lights and reflect on your surroundings.
The tea rooms will be open for refreshments and there will also be firepits on the terrace for toasting marshmallows. Perfect to lighten up your winter evenings or maybe a romantic date for Valentine's.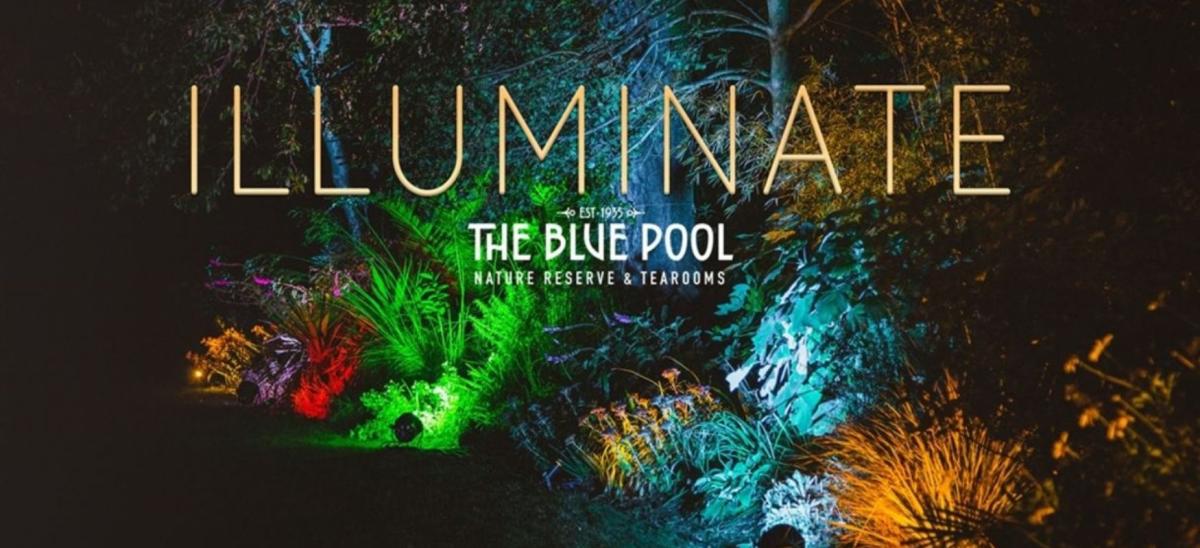 8 - Sign up to a good cause
There's nothing like giving to a good cause to warm your heart. But it doesn't have to be money, it could also be your time.
The next time you visit the beach, how about doing a 2 minute beach clean? It's exactly what it says - spend just 2 minutes of your time collecting rubbish on your section of the beach. Lots of beaches now have litter pickers and rubbish bags to help you do this. You'll be helping to keep Dorset tidier but also stopping the litter washing into the sea and potentially harming sea life.
Or perhaps you'd like to volunteer to help at your local park or nature reserve?  As well as enjoying being outdoors, you might also benefit from getting fitter and making new friends.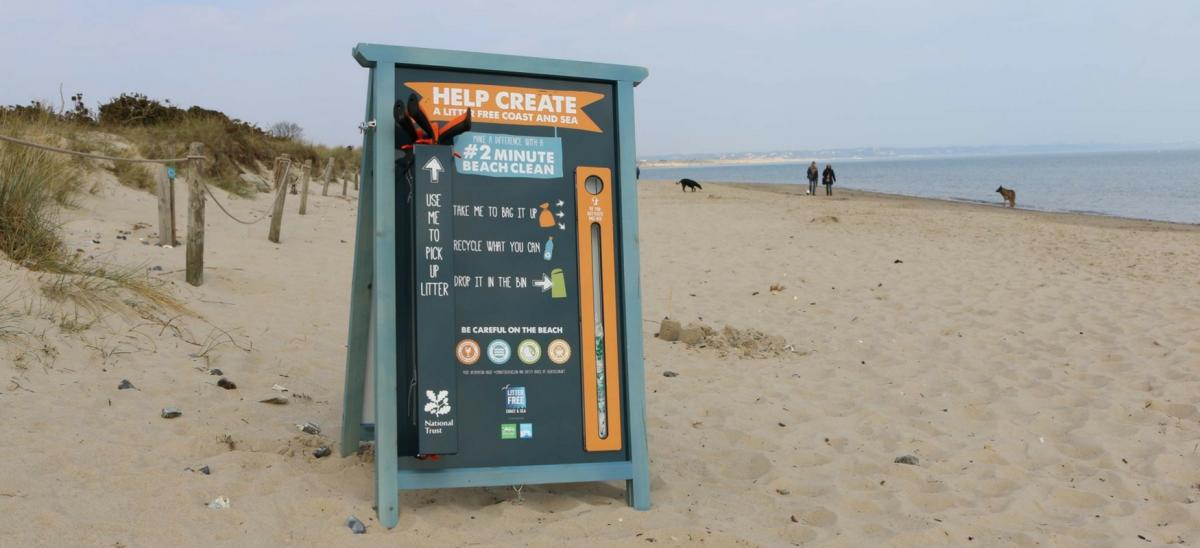 © Dorset Coast Forum
9 - Look to the stars
Dorset's night sky can be absolutely beautiful. You just need to remember to take the time and look up!
Did you know that the Cranborne Chase Area of Outstanding Natural Beauty located in east Dorset is one of only 20 International Dark Sky Reserves in the world? Whether you join a stargazing event or grab a pair of binoculars to take a peek into the universe, you'll be amazed at the natural light show overhead.
Because the nights are so long in winter, stargazing can be fun for all ages at this time of year with the sky being it darkest just 2 hours after sunset.
On 21st January 2023, why not head up to Durlston Country Park to join the Wessex Astronomical Society. With use of their telescopes, you'll get the chance to see the Moon, Jupiter, Mars, Star Clusters, the Orion Nebula, Galaxies and Winter constellations.
10 - If all else fails, stay inside
Ok, we admit it, it's going to rain at some point. But that doesn't mean the fun has to stop. We've got loads of indoor activities and attractions to keep everyone entertained.
Enjoy a spa day, go see a film at the cinema, visit a museum and learn something new, wander around a stately home and pretend you've won the lottery, go ten-pin bowling, visit the animals and wildlife at Weymouth Sea Life, discover your own fossil at The Dinosaur Museum, or have a fluming good time at Splashdown Waterpark.
The list goes on and on…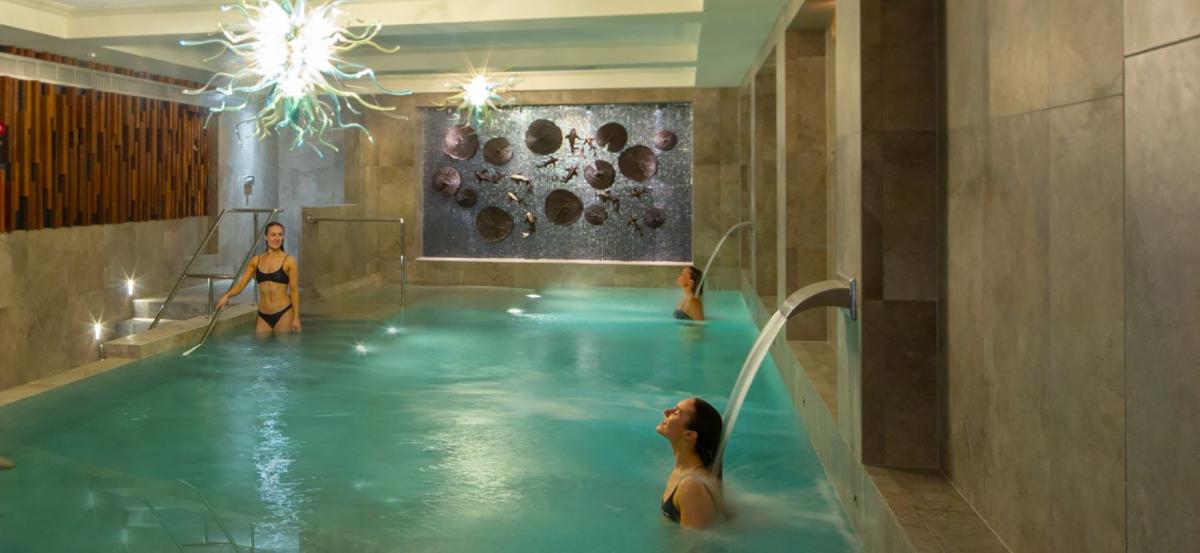 Photo courtesy of Monart Spa Poundbury