Often forgotten by the thousands of visitors attracted to Dorset's famous Jurassic coastline, in the northern half of Dorset there lies a beautiful and largely untouched rural landscape waiting to be explored. Just forty minutes from the sea, North Dorset is filled with chocolate-box pretty villages, rolling farmland edged with thick hedgerows, wildlife-rich chalk downlands, hidden meandering streams and ancient woodland.
There are some obvious tourist highlights which catch their fair share of explorers – but some others which are less well known but certainly worth a visit.
Gold Hill
The most famous first - the Saxon hilltop town of Shaftesbury has a long and fascinating past. But let's be honest – most people know it for, and come to see, Gold Hill.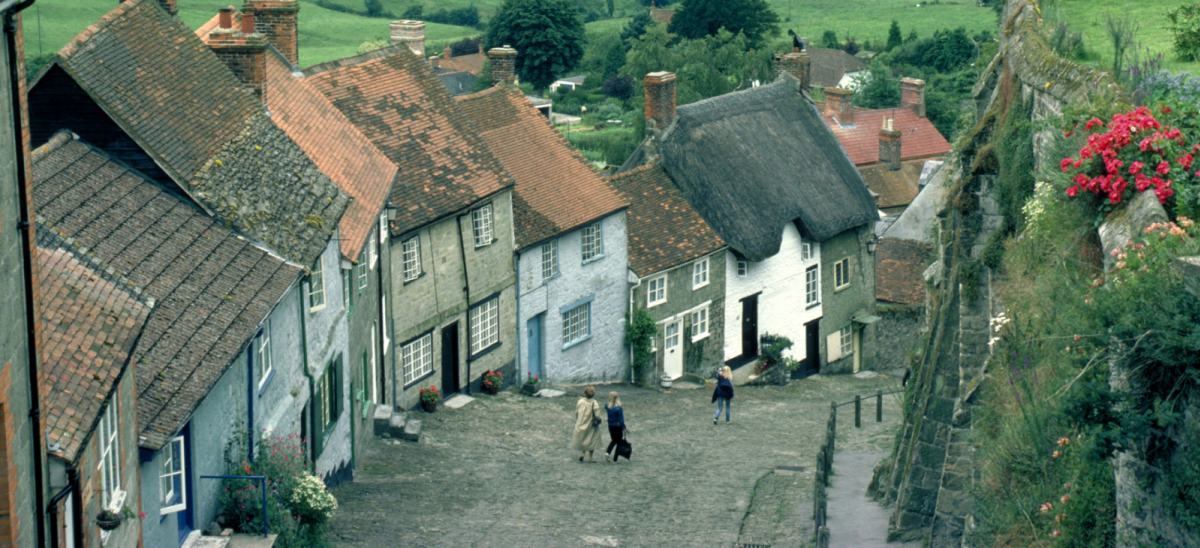 It's one of the most photographed and famous streets in the whole of the UK. A steep and still-cobbled street, lined with traditional thatched cottages and made famous by Ridley Scott's Hovis TV commercial. It has featured in many television programmes, and also provides part of the course for a renowned gruelling 10K race every year. However, if you don't fancy the climb up, be assured that you can simply enjoy it (and the spectacular views) from the top, whilst enjoying a coffee from one of the local cafes.
Duncliffe wood
Duncliffe Hill is a local landmark – seen from miles around, it is a spectacular and ancient woodland-covered high mounded hill. It stands out due to the fact it's a solitary hill, surrounded by an entirely flat landscape, almost as if it was left behind. Duncliffe is one of the largest ancient woodlands in North Dorset, mentioned in the Doomsday Book of 1086 when it was owned by Roger De Belmont and valued at nine pounds! For some 500 years it was owned by Kings College Cambridge until in 1984 it came under the stewardship of the Woodlands Trust. One of the best times of the year to visit this ancient woodland is in spring – it's one of the most stunning bluebell woods in Dorset.
Sturminster Newton Mill
There has been a mill on the Stour at Sturminster Newton for a thousand years – it is also recorded in the Domesday Book of 1086 (it is the sole survivor of the four mills in the Sturminster area mentioned). Until the turn of the 20th century, Sturminster Newton Mill was powered by a pair of undershot water wheels driving four sets of stones. The last pair of water wheels, fitted in 1849, were capable of a combined output of 12 horsepower. In 1904 the mill was upgraded, and the two water wheels were replaced with a single water turbine.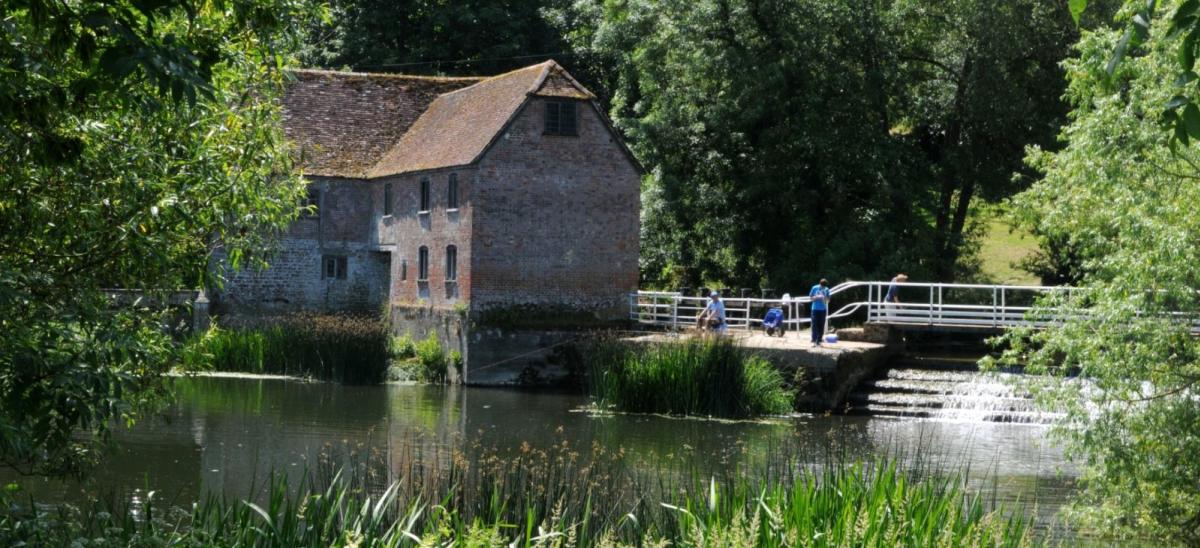 In 2016 the Mill celebrated its millennium - there is a specially commissioned timeline covering 1,000 years of milling, on display at the Mill.
Still in fully operational condition, the Mill sprang into action to help out during the pandemic in March 2020, producing over 200 bags of flour to supply local grocers and bakers.
Sherborne Abbey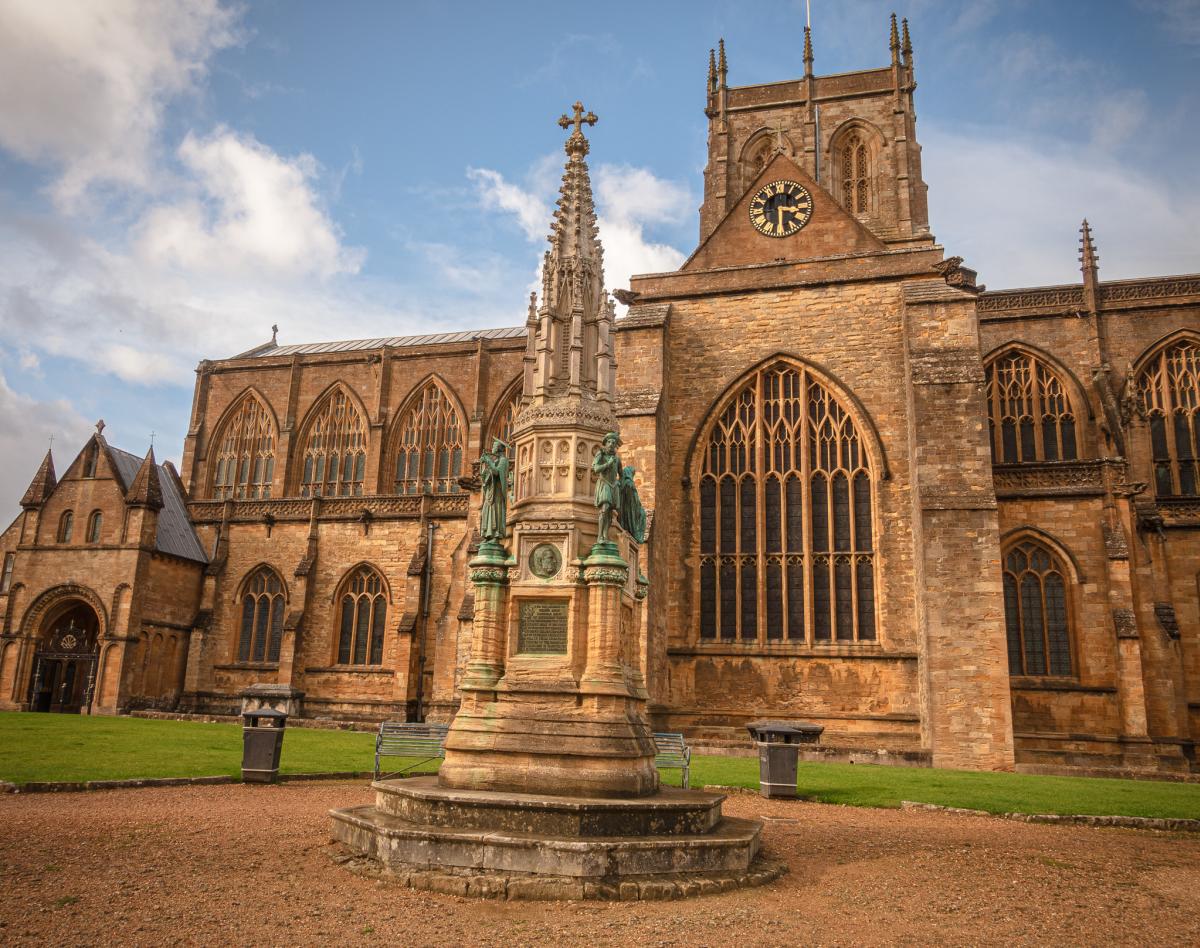 Sherborne Abbey © Richie's Incredible Britain
Considered to be 'Dorset's Cathedral' the stunning Sherborne Abbey nestles comfortably amongst the medieval streets of beautiful yellow sandstone buildings of Sherborne. For over 800 years the Abbey was the home of Benedictine Monks, two Saxon Kings are proudly buried here and Sir. Walter Raleigh made Sherborne Abbey his place of worship. With its stunning high vaulted ceiling and magnificent windows Sherborne Abbey draws visitors to the town, but it remains an active place of prayer and worship.
Kingston Lacy House & Estate
William John Bankes - an English politician, explorer, Egyptologist and explorer - completely remodelled Kingston Lacey House, creating the lavish interiors you can see today, displaying paintings by Rubens and Van Dyck. But he did all of this remotely (without the power of Zoom!) from Venice, where he sought refuge "…after being caught in compromising circumstances with a guardsman in Green Park in London". He fled England and exiled himself – homosexuality was still a crime, and the last executions in England for sodomy had occurred only six years earlier, in 1835.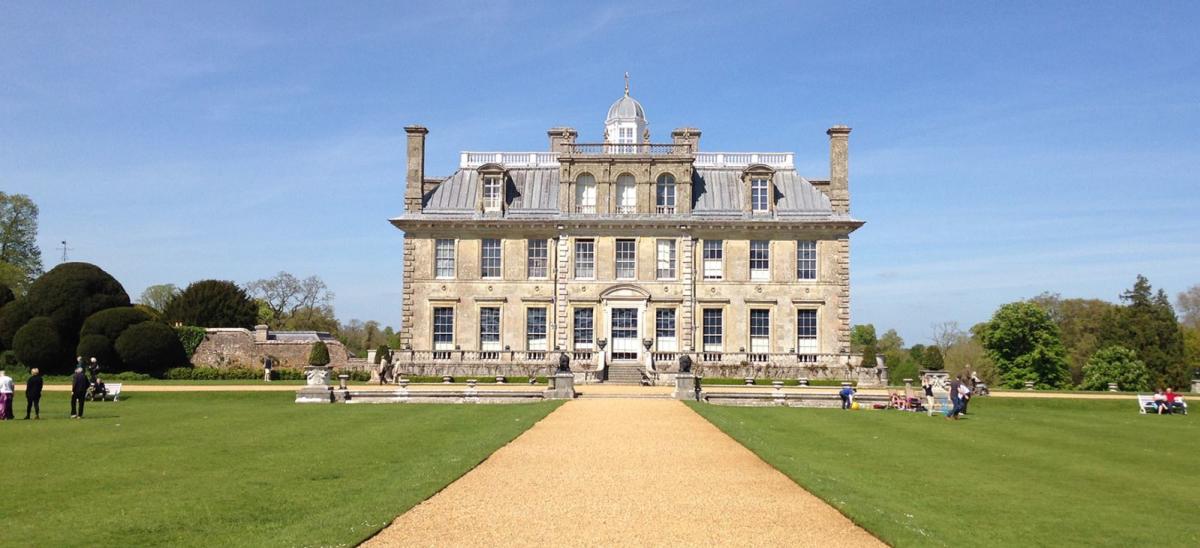 There is so much to see and do at Kingston Lacy – the gardens include formal and wild areas and famous Japanese and Kitchen gardens, and the wider estate is cross-crossed with public footpaths. Inside, the house itself will fill a day as you explore the treasures, including Bankes' collection of ancient Egyptian artifacts, the largest private collection in the UK.
Rawlsbury Camp
This ancient hillfort sits on a spur of Bulbarrow Hill; a wonderful drive to the top brings you around the hill range looking out across the Blackmore vale.  It was the site of one of the Armada Beacons, later used as a hilltop telegraph station during the Napoleonic Wars and again during WWII. Today it is a place of peace and tranquillity, perfect for a picnic or the start of a walk, or simply to stop a while to appreciate the magnificent views of "Hardy Country".
Badbury Rings
Badbury Rings is an Iron Age hill fort beside the Kingston Lacy estate – it can of course be included in a trip to Kingston Lacey, but most locals see it as a destination in its own right. It was in the territory of the Iron Age Durotriges Celtic tribe, and in the Roman era a temple was located immediately west of the fort (there was a Roman town known as Vindocladia a short distance to the south-west). Until 1983 Badbury Rings was privately owned as part of the Kingston lacey estate, but now belongs to the National Trust.  As well as its historical interest, it's a perfect spot for a gentle walk or a picnic whilst enjoying the stunning views.
Built by Sir Walter Raleigh in 1594, Sherborne Castle is actually a Tudor mansion, and has been owned by the Wingfield Digby family since 1617.  The house has been open to the public since 1969, and will be so again once Covid restrictions allow, allowing visitors to see the nationally important collections of furniture, paintings, and porcelain. Capability Brown was commissioned to install a lake in 1753 and returned twenty years later to landscape the 42 acres of grounds – still the same pleasure gardens you may wander around today.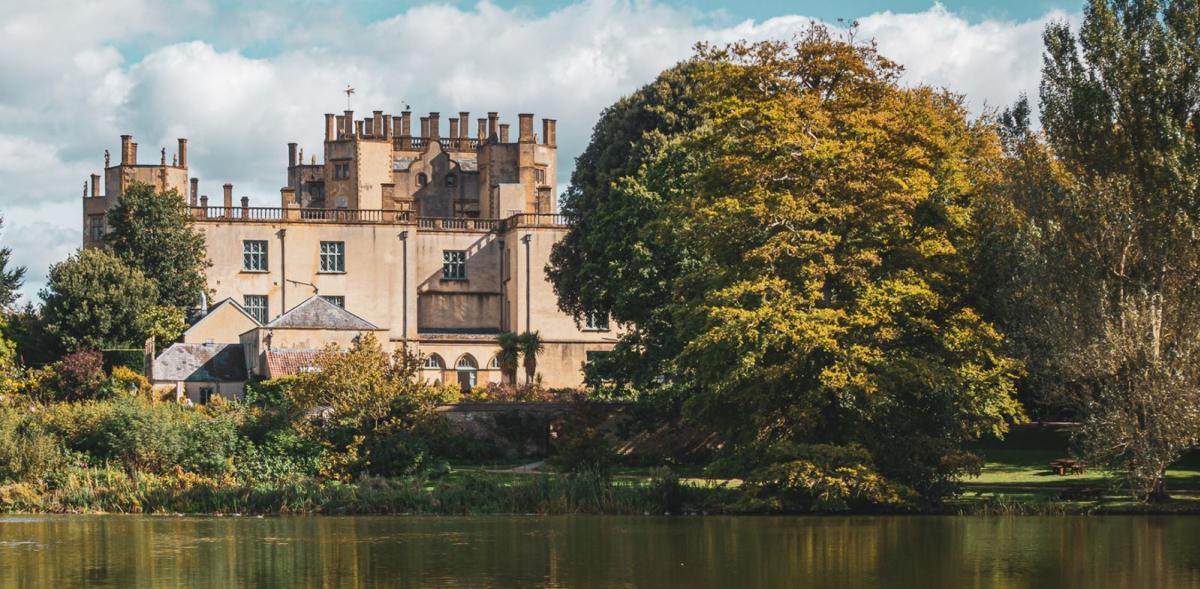 Sherborne Castle and Gardens © Richie's Incredible Britain
Milton Abbas
Milton Abbas is a famed Dorset village – you will probably recognise it, even if you don't know its name! 
Soon after buying his Milton Abbas estate in 1752, Joseph Damer (later Lord Milton and late still the Earl of Dorchester) took the first steps in an ambitious scheme of demolition, development and landscaping designed to transform both the nearby medieval village of Middleton (filled as it was with villagers and their offensive sounds and smells), was disturbing his perfect country life plans. The caustically tongued Sir Frederick Treves summarises the story rather well in his Highways and Byways of Dorset (1906).
'He [Damer] found the ancient village squatted indecently near to the spot where he intended to build his mansion,' wrote Treves.
The story of the rebuild – and the resident who refused to be moved -  can be read here.
The carefully designed street originally contained 40 almost identical cottages, each designed to house two families – all thatched, 20 on one side of the street, 20 on the other, with an identical space between each and a chestnut tree planted in each space.
A beautiful place to explore full of history, and every two years Milton Abbey springs into life with a colourful eighteenth-century style street fair.
Cerne Giant
The Cerne Abbas Giant is a 180-foot-tall hill figure carved out of the chalk hillside near the village of Cerne Abbas in Dorset. Much to the enjoyment of the children of all visitors, the figure is a naked man wielding a large club – and an obvious outstanding feature, earning it the nickname "Rude Man".
Until recently it was presumed to be an ancient carving, but in 2021 Archaeologists announced they have narrowed the Rude Man's creation dates to Anglo-Saxon times. Those coming to see the world-renowned Giant do well to stop in the village of Cerne Abbas itself – having grown up around a great Benedictine Abbey, the Abbey itself was destroyed during the dissolution of the monasteries in the 16th century, and the remains are well worth a visit. The village continued to prosper, however; using a fresh underground water supply to fuel a highly successful brewing trade, with beer sold as far afield as London and exported to the Americas (at one time the village had no fewer than 15 public houses with a population of only 1500).
With thanks to the Blackmore Vale magazine (www.theblackmorevale.co.uk) for providing the guest content for this blog.