With its mile long esplanade overlooking the Jurassic Coast, sweeping Georgian seafront, charming harbour and glorious sandy beach that was recently voted Number One in Britain by The Times & Sunday Times, Weymouth epitomises the quintessential British beach resort.
But a day out in Weymouth doesn't have to be expensive! There are a treasure trove of free activities to enjoy during your stay here, whether you're a history enthusiast, a nature lover, or simply seeking family-friendly fun.
We've put together our favourite places to visit in Weymouth that won't cost you a single penny!
Weymouth Beach
No prizes for guessing this one! It may be an obvious choice but Weymouth Beach is undoubtedly the town's crown jewel.
This beautiful wide sandy beach boasts pristine golden sands and crystal clear, shallow waters that are perfect for families, swimmers and paddleboarders.
From days spent building sandcastles with the resort's world class sand, salty dips in the sheltered bay or beachcombing for seaglass, shells and hermit crabs, there's plenty to do whatever the season.
There's also free drinking water, toilets and showers and even a toy library where you can borrow a bucket and spade if you've forgotten to bring yours. What's not to love?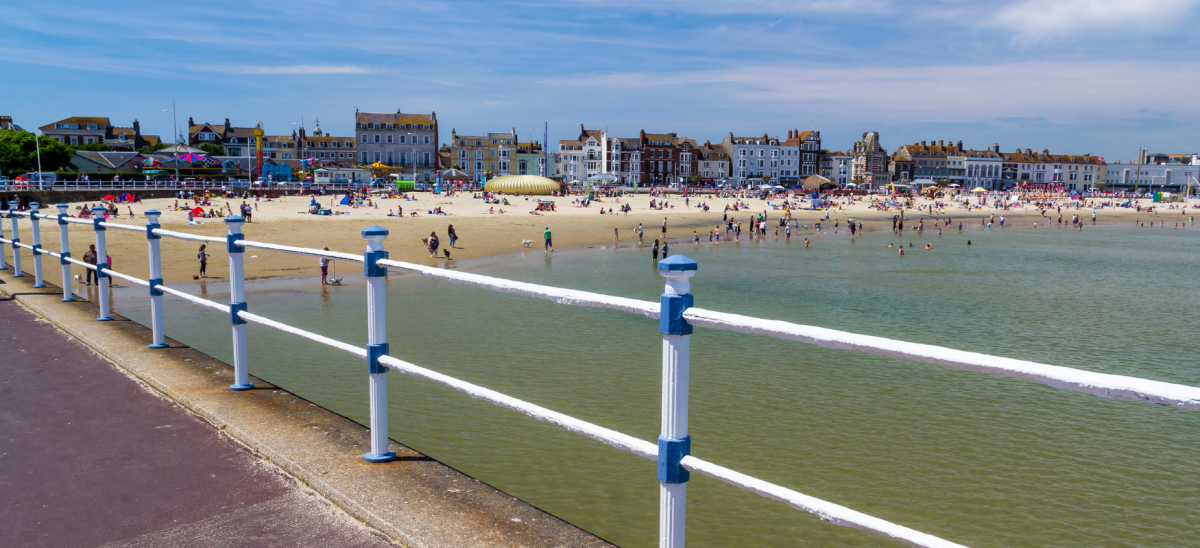 Free events
Weymouth entertains its visitors throughout the year with a colourful calendar of free events.
In the summer months, marvel at the spectacular beach firework displays every Monday, listen and dance to live music on the beach, quayside and Greenhill Gardens, take part in sports festivals and get whisked back to yesteryear with the traditional Punch & Judy shows.
During the winter, the enchanting Dusk til Dawn parade illuminates the streets, the Beach Motorcross brings a roaring atmosphere to the seafront and the town sparkles with its Christmas celebrations.
Weymouth Harbour
Weymouth Harbour exudes a captivating ambiance with its colourful boats, fishing vessels, and charming quayside.
Take a gentle walk along the harbour walls, watching the boats bobbing on the water and the seagulls soaring overhead, enjoy a spot of crabbing and admire the iconic lifting bridge.
You can also take the scenic wander down to Stone Pier and back, enjoying the panoramic views.
For just £2, the historic rowing boat ferry across the harbour has been running since the 16th century and is a much-loved thing to do in the summer months if budget allows.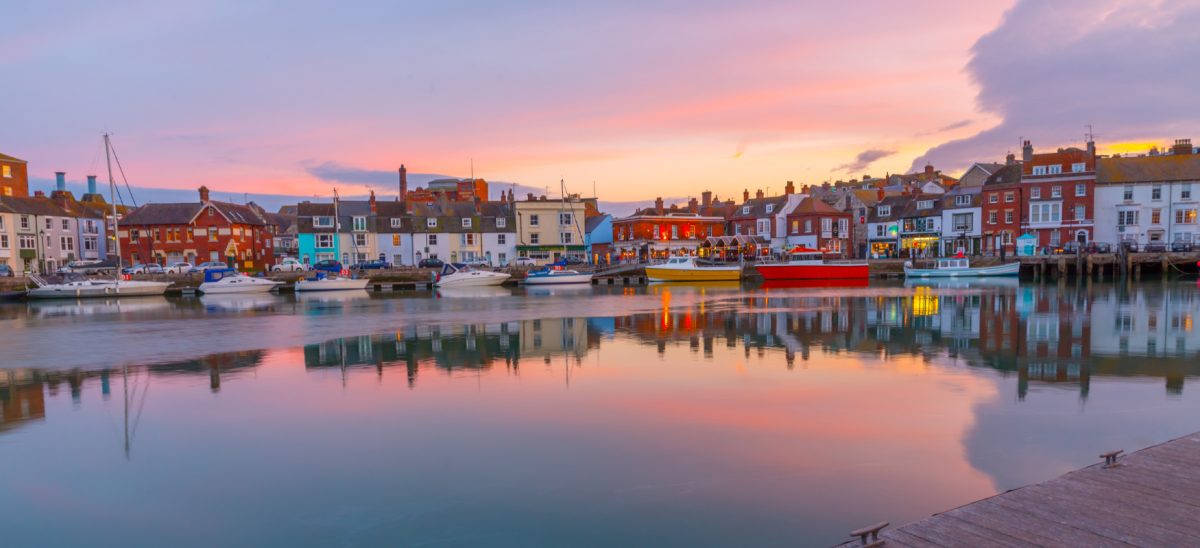 Mural Trail
If you're a fan of modern art, why not go on a journey around Weymouth and see how many striking murals you can discover on the Mural Trail. From Overcombe to Lodmoor, to the town centre and South Harbourside, as well as the Nothe Gardens, there are plenty of fantastic artworks to find.
Nothe Gardens
History aficionados will delight in exploring the Nothe Fort, a well-preserved Victorian-era fortress overlooking Weymouth Harbour.
While the interior of the fort does require an admission fee, you can enjoy the outer grounds and the Nothe Gardens without charge.
Take a stroll amidst the beautifully landscaped gardens, enjoy a picnic with a view of the sea and admire the historical artillery pieces that dot the fort's exterior.
Families can enjoy the adventure playground, nature trail and if you follow the path down to the sea, you'll reach a great rockpooling spot at Newton's Cove.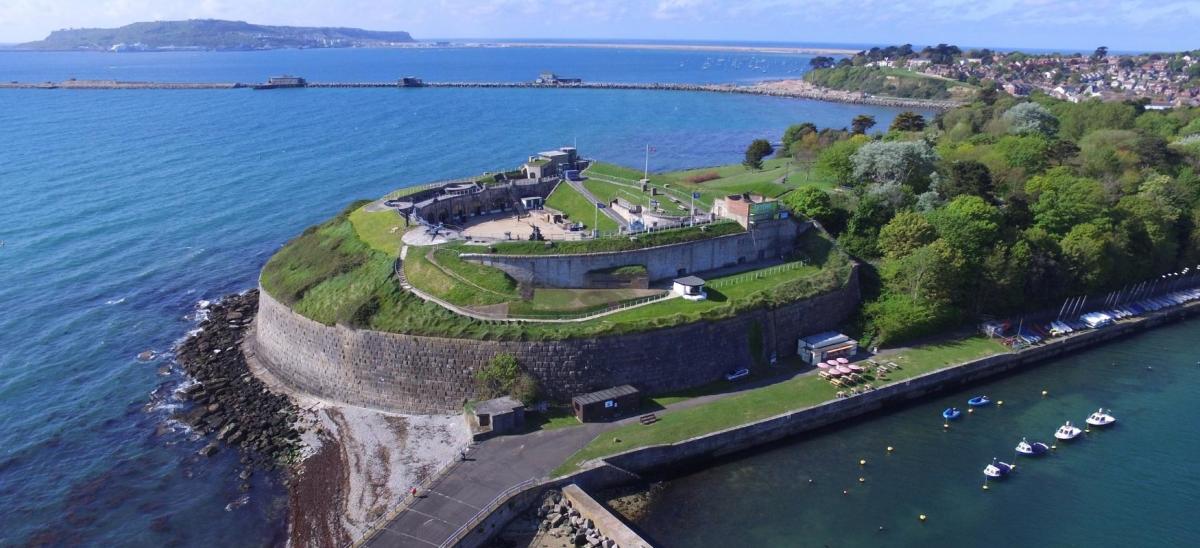 Weymouth Sculpture Trail
The Weymouth Sculpture Trail links six specially commissioned artworks and invites you to explore and discover different parts of Weymouth, some well known and others less often seen.
Inspired by the town's maritime history and its waterside environment, these thought-provoking works celebrate Weymouth's rich heritage and highlight some of the challenges of a future by the sea. Made with traditional materials or using modern media, from Portland stone and natural oak to digital augmented reality, there is plenty to inspire and to enjoy.
Each artwork in some way reflects the stories connected to their location. Many of them are useful too, offering somewhere to sit down for a while and chat, or just to look around you. Follow the trail to discover new places and stories that tell Weymouth's long and fascinating story.
Weymouth Wetlands RSPB Nature Reserves
Hidden in the heart of Weymouth are not one, but two RSPB reserves which provide tranquil escapes in the centre of town.
At Radipole Lake, you can encounter fabulous birds like bearded tits and kingfishers, and if you're lucky, more elusive creatures such as otters and water voles.
Look out for flocks of swallows and martins gathering over the water, see speedy hobby falcons race through the air and watch wading birds like dunlins, snipe, redshanks and lapwings search for food in the mud.
The Visitor centre offers a range of information, advice, wildlife guides and spotting sheets to help you work out what you are seeing, toilets, shop and a small café.
You can also pick up fun, self-guided activities like pond dipping, bug hunting, birdwatching or explorer kits to hire.
Nearby Lodmoor is a quiet wildlife haven with 3 different trails taking you round the reedbeds and marshes. It's a great spot for winter wading birds as well as plenty of regulars such as lapwings, black tailed godwits and dunlin.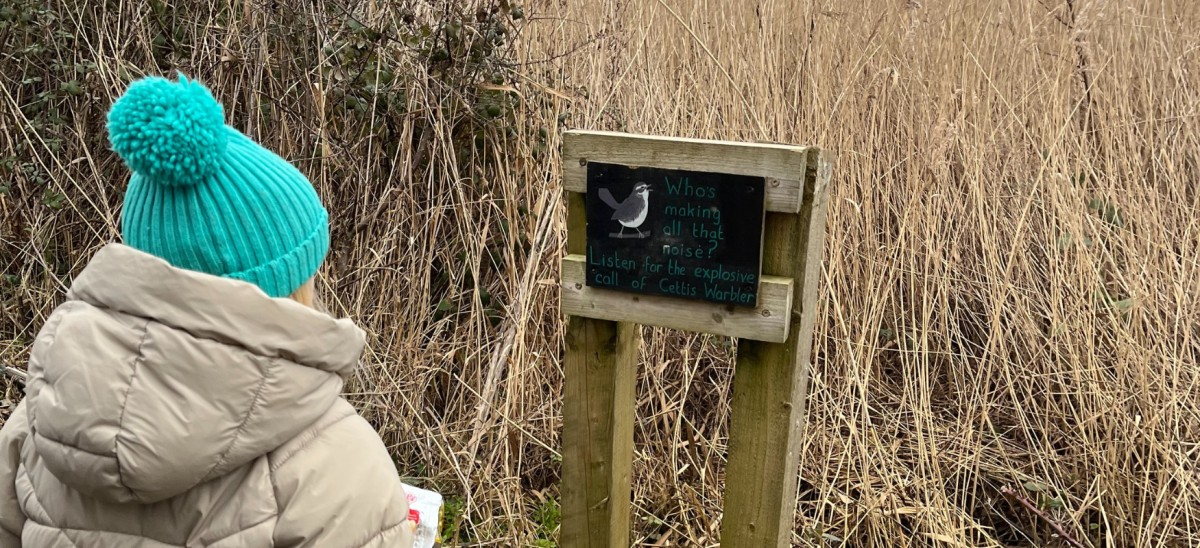 Lodmoor Country Park
Just a 15 minute stroll from the Esplanade is Lodmoor Country Park, a fun filled park with a range of attractions providing entertainment for the whole family.
This beautiful open space has level, gravel paths suitable for pushchairs and lovely, secluded, shady spots for picnics and BBQs. Children can let of steam at the pirate themed adventure park, there's an orienteering course plus 2 outdoor gyms suitable for both adults and children.
During the summer, you can take part in free outdoor yoga sessions and there is a ParkRun every Saturday at 9am.
Stop off at the café for refreshments and for a small charge, you can play a 9 hole pitch and putt or take a ride on the miniature railway.
(There is the option to visit some larger attractions on site including go-karts, crazy golf, mega slide, SeaLife Adventure Park and SandWorld but these all require an entry fee.)
Rodwell Trail
The Rodwell Trail is a 4 mile linear route following the old railway line to Portland, which is now a wonderfully accessible and popular wildlife corridor used by cyclists, walkers and mobility scooters.
The pretty route takes you from Westham Bridge past old station platforms, tunnels, a mysterious dripping well and Sandsfoot Castle and Gardens with lovely views out across Portland Harbour towards Portland.
The Trail is also great for wildlife with many birds, plants and butterflies along the route.
Cyclists can choose to continue on past Ferrybridge and onto Portland Marina along the Jurassic Cycle Trails Route 3 where you can marvel at the many winsdsurfers, sailors and kitesurfers at this world famous London 2012 Olympic watersports destination.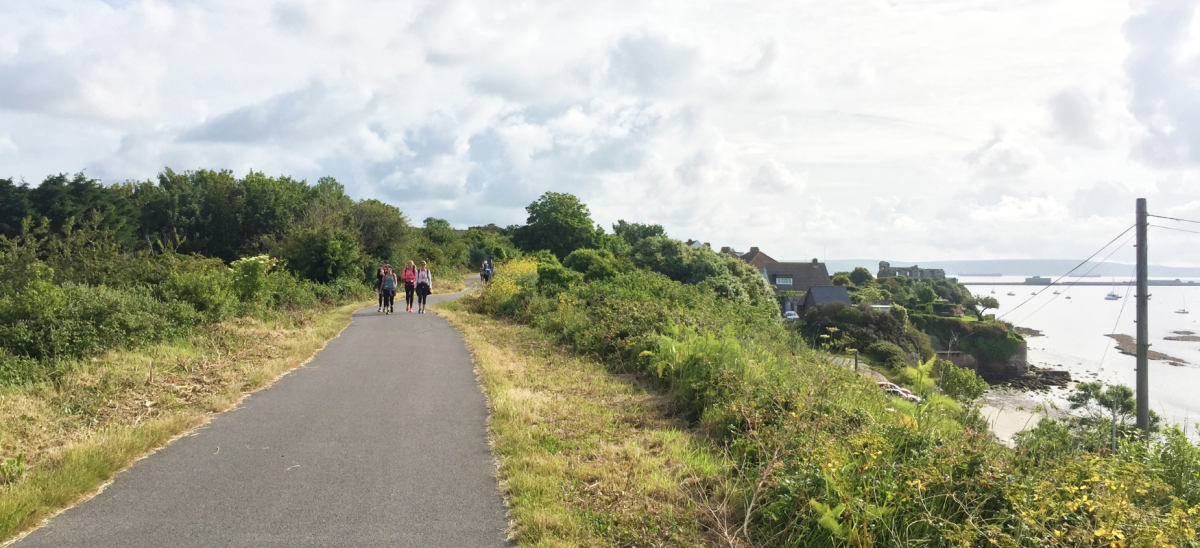 Weymouth Heritage Trail
We Are Weymouth have created the Weymouth Heritage Trail so that you can discover some of the town's fascinating history including the arrival of the Black Death, Weymouth's importance as a Georgian resort and its involvement in the D-Day invasion.
This trail is a 1.4 miles (2.3km) accessible walking route along the beach and harbour. Along the way there are 16 memorable locations to stop at and three museums you might like to visit.
Greenhill Gardens
Greenhill Gardens, located a little further down from the main beach, provides a tranquil escape with stunning sea views. The well-maintained gardens are perfect for a peaceful stroll, a family picnic, or simply unwinding on the lush lawns while enjoying the fresh sea breeze.
In the peak months, you can enjoy free shows from popular local singers in the bandstand. There is also putting, tennis, bowling and two cafes.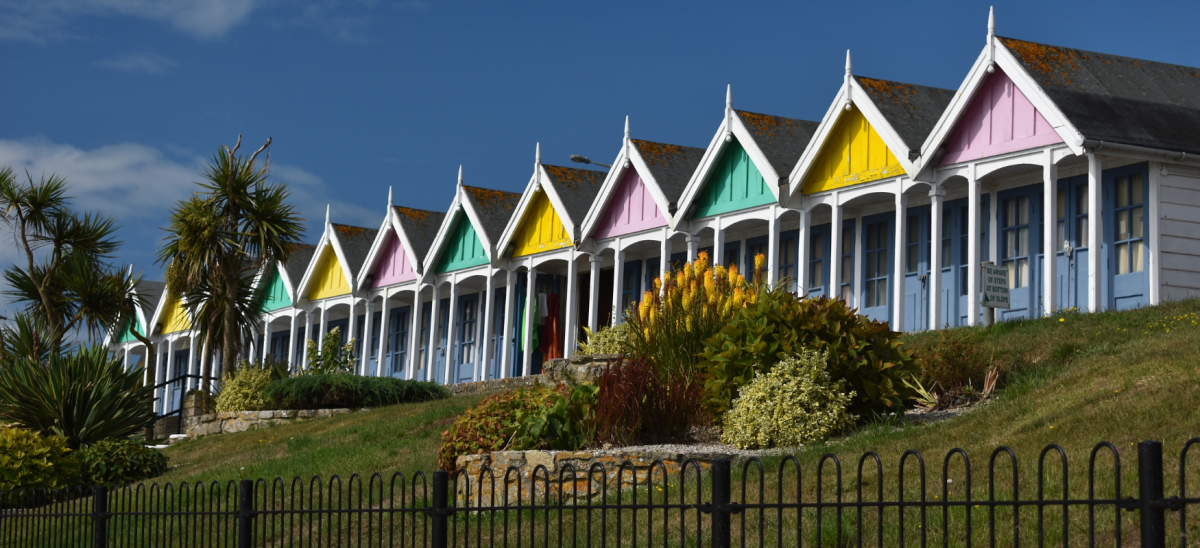 Chesil Beach
No visit to Weymouth is complete without a trip to the iconic Chesil Beach – an 18 mile shingle tombolo stretching from Portland to West Bay.
It's not your typical bucket and spade beach, but a place to embrace the elements, watch the waves, enjoy the views, have fun on a seashore safari and discover Chesil's history and wildlife at the Chesil Beach Visitor Centre.