I'm Dylan, a miniature schnauzer and I love exploring Dorset with my owner.
Dorset really is a dream destination for dogs! The combination of beautiful unspoilt countryside, the dramatic Jurassic Coast and stunning beaches makes it ideal for dogs and owners at any time of year. If you live elsewhere in the country and are looking for a great dog-friendly place to visit for a short break, look no further!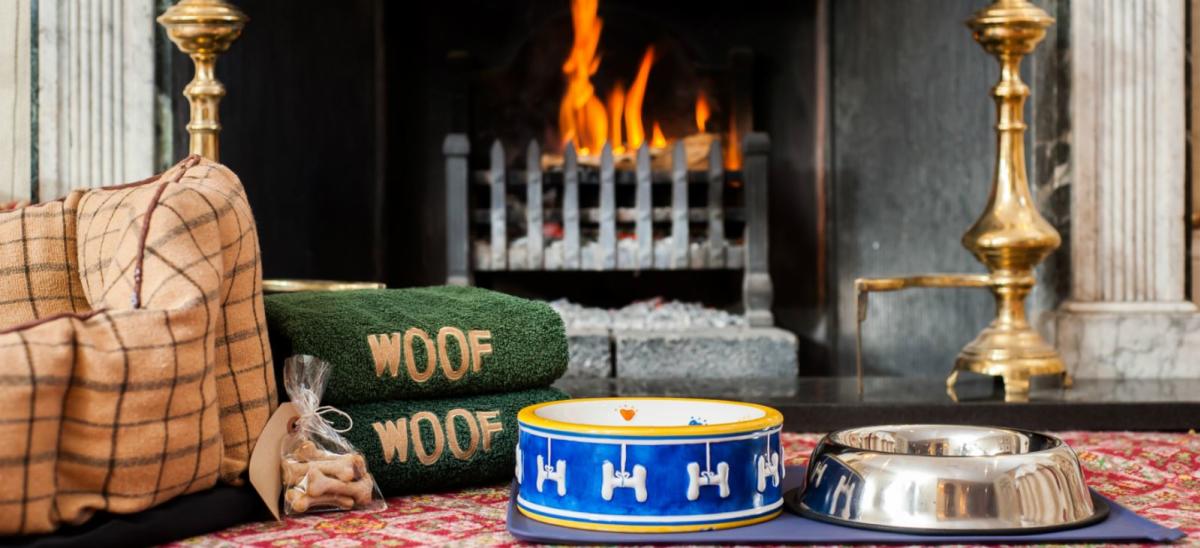 Summer Lodge Country House Hotel, Evershot
Dorset may be my home county, but I've been on a couple of short breaks myself over the past year, so I know what makes a good holiday for a dog. I'm also pretty sure that as one of the most important members of the family, no-one really wants to leave us behind, so finding a destination that is dog-friendly keeps us all happy.
Whether you prefer to stay in an inn, hotel or a country cottage, Dorset has plenty of accommodation that welcomes well-behaved dogs, so pack the lead, blanket and those all-important treats and head this way!
There's so much for dogs and their owners to do on a short break in Dorset, I could write a book, but here are my top 5 suggestions.
1. Take a walk in the countryside!
Walking, of course, is top of any dog's 'to do' list and once you are here you will be spoilt for choice. Whether you prefer country lanes and pretty villages, walks with views over rolling countryside or woodland walks, there are great opportunities no matter where you are in Dorset.
I particularly love woods for off-lead fun and Thorncombe Wood near Dorchester is a favourite. It's a popular place, next to Thomas Hardy's Cottage, where the Dorset writer was born. You too can follow in Hardy's footsteps and explore the land that he portrayed in his novels such as 'The Woodlanders'!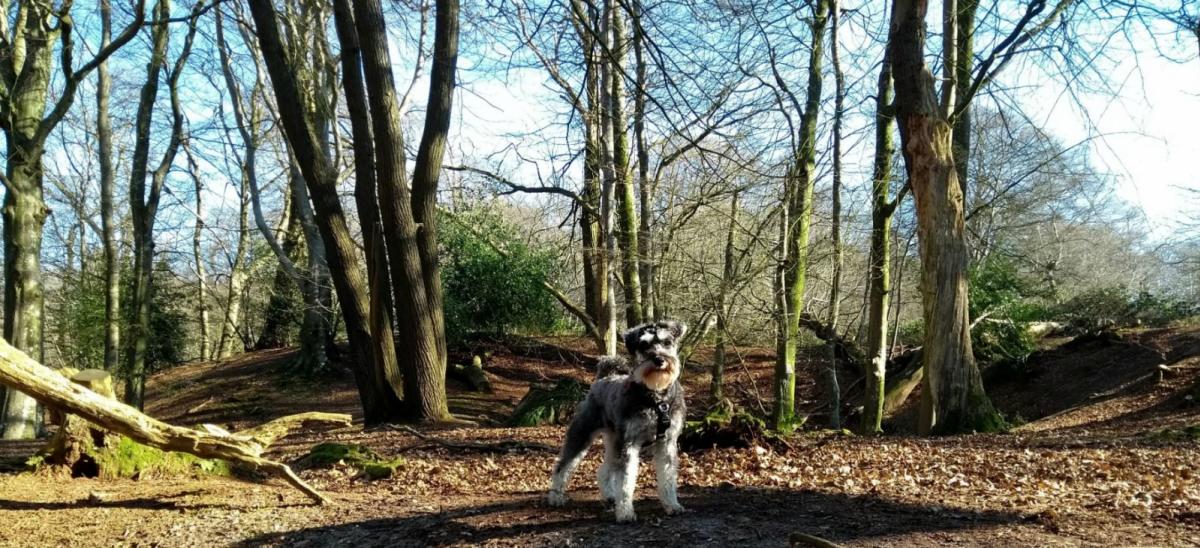 There are well marked trails to follow in the woods, but I love exploring, meeting other dogs and bouncing around excitedly with my tail wagging. A bit like Tigger I'm told.
It's also a great place to find new smells and follow scent trails. I'm always on the lookout for the resident dormice, but I've yet to find one!
If you walk here, you'll probably come across Rushy Pond, a lovely spot close to Hardy's Cottage, where a water-loving dog could enjoy a paddle while owners can relax on the benches.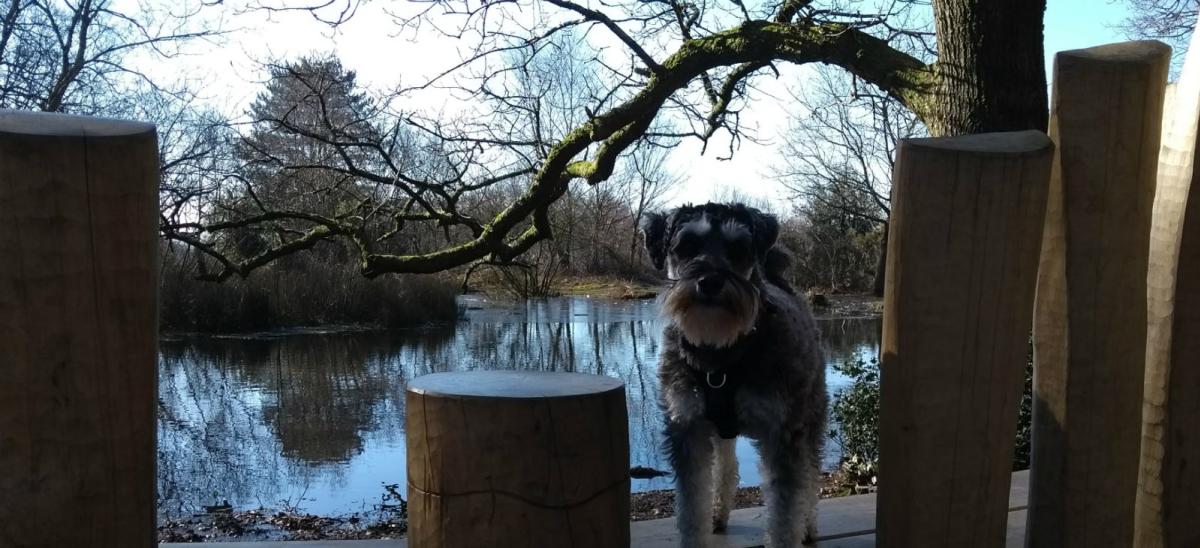 Thorncombe Wood extends on to Black Heath and with paths to Puddletown Forest, it's easy to extend your walk to a length that suits you.
However long your walk, a stop back at the dog-friendly visitor centre and café rounds off a visit perfectly!
2. Walk on the Jurassic Coast!
With miles of beautiful coastline, no visit to Dorset would be complete without a walk along the Jurassic Coast.  
One of my favourite walks is from Lulworth Cove past the beautiful Man O War Cove to Durdle Door. The rock arch at Durdle Door is probably the most recognisable landmark along the Dorset coast and the beach is dog-friendly all year round. Access to the beach is down a lot of steps, but it is well worth the effort!
For a shorter walk, park at the public pay-and-display car park at Durdle Door Holiday Park, then follow the steep path down to the coast (a 15 minute walk). Stop to admire the far reaching views along the coast and across to Portland, before descending the 140 steps to the beach.
The walk back up the steps and back to the car park is quite tiring for those not as fit as me, but there are rocks big enough to sit on and catch your breath on the way!
3. Enjoy some delicious Dorset food!
With numerous dog-friendly pubs, cafes and tearooms it's easy to find somewhere to enjoy some delicious local food when you're out and about in Dorset with your dog.
The Acorn Inn, in the pretty village of Evershot, gets a paws up from me after my recent visit.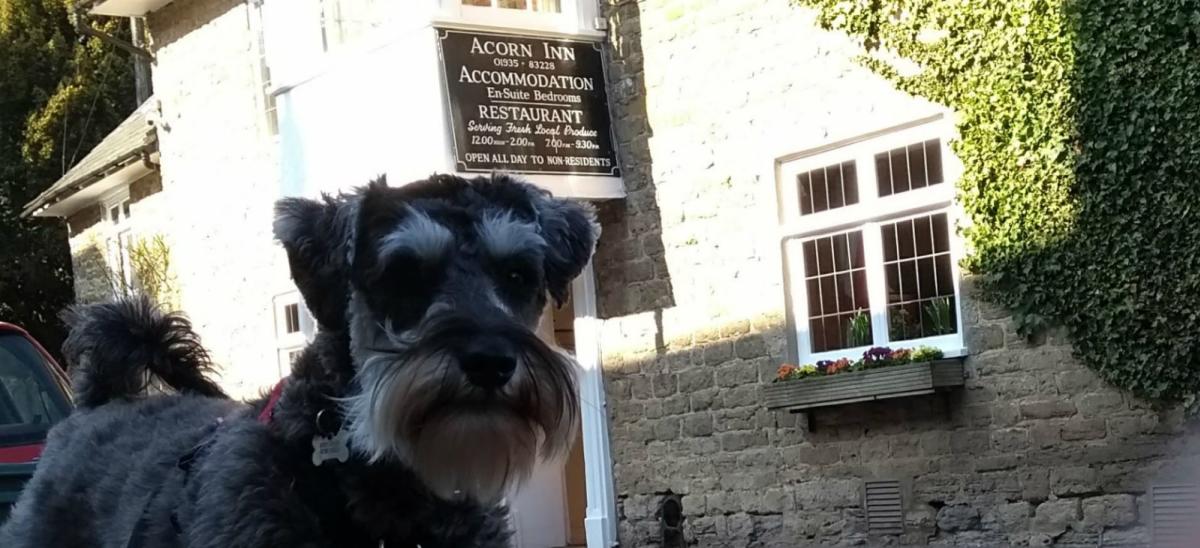 I received a warm welcome and was delighted to discover they had provided a water bowl and a roaring fire to sit in front of. But that's not all; the staff had a special jar of biscuits just for dogs. Dogs are welcome to stay in the Inn too, so it's no wonder it features in lots of dog-friendly guides.
The Greyhound Inn in Sydling St Nicholas was a big hit with me too. There was a welcome bowl of water at the door and inside were some other dogs to say hello to! Like the Acorn Inn, dogs are welcome to stay here too.
We sat in the bar area for lunch, as the dog-friendly dining area was full of people enjoying their meals. The bar was a good spot, I could see everything that was going on and was a very happy dog when the landlord gave me a biscuit.
4. Visit an attraction!
In between walking and eating, why not visit one of Dorset's attractions while you're here? Plenty of attractions welcome dogs, including castles, gardens, nature reserves and country parks. You can even go for a ride on a steam train or pretend you're a giant as you walk around a model village!
I enjoyed walking around the gardens at Forde Abbey, though the fountain made me jump. It's the highest powered fountain in the country and shoots up to a height of 160 feet – that's well over 100 times my height!
In the busy seaside resort of Weymouth, there are RSPB reserves which are peaceful sites to explore. The circular Discovery Trail around Radipole Lake, a quiet wildlife haven right in the centre of the town, is perfect for a stroll at any time of year. Visit the Discovery Centre to find out recent wildlife sightings and on your walk, if you're lucky, you may even spot a bearded tit in the reed beds, though they don't have as bushy a beard as me!
I like the reserve at RSPB Lodmoor too. Located just off the seafront, it's a great place for a leisurely walk, with plenty of benches along the way to sit on and watch the birds.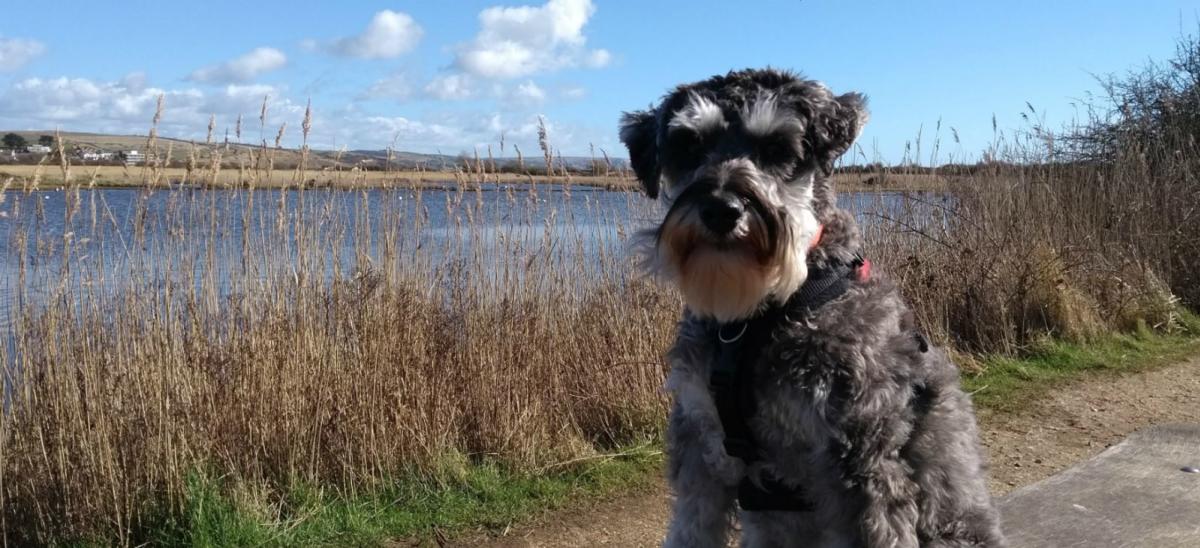 We spotted an avocet on our most recent visit.
Whichever reserve we visit, we usually follow it with a visit to the nearby beach for a run around, which brings me on to my last suggestion…
5. Have fun at the beach!
There are so many beautiful beaches to play on, but one of my top picks in West Dorset is Hive Beach at Burton Bradstock. And because there's the award-winning dog-friendly Hive Beach café there, it's one of my human's favourites too.
At any time of year, it's a fun place to visit. We usually climb the hill from the car park and then head down to the beach. Whether it's an ear-flappingly windy winter's day, or a sunny midsummer day, it's an idyllic spot.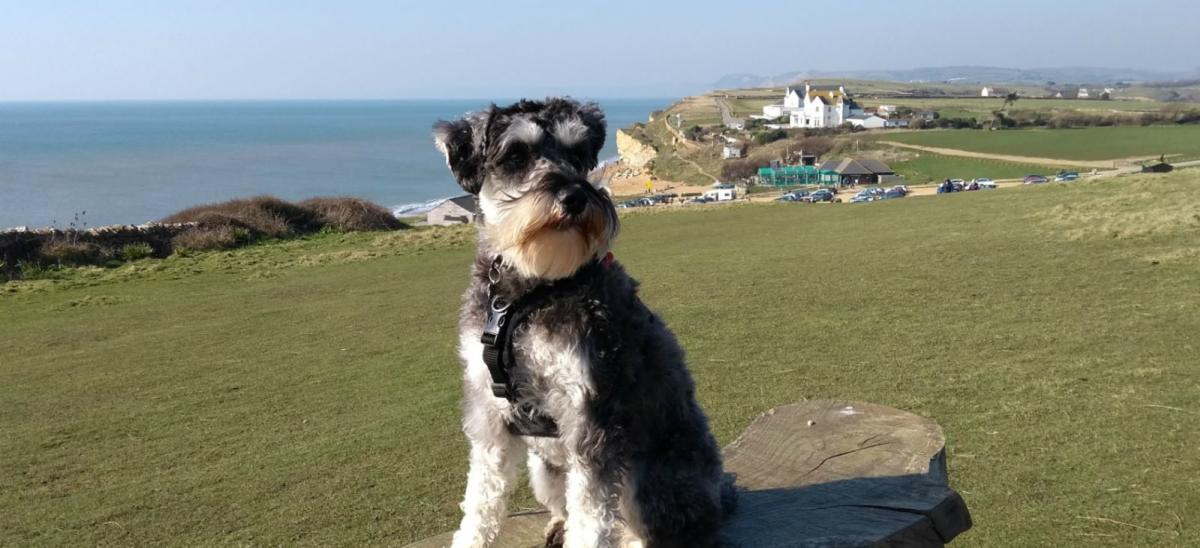 After your walk, pop into the dog-friendly Hive Beach Café, where you can enjoy local seafood, homemade cakes or just have a cup of tea overlooking the sea. It's often busy and you may have to wait, but it's worth it!
So you see, I have all this on my doorstep, but you can enjoy it too. This is just a taste of what there is here, but believe me, there's so much more. Come once and you'll be planning a return visit as soon as you get back home!
You can read more about my adventures in Dorset in the Dog Blog.