I'm Dylan, a miniature schnauzer and I've lived here for nearly a year now, ever since I was 9 weeks old. Me and my human find new walks and places to visit every week so I thought I'd share some of my favourites with you.
Duncliffe Wood
One of my favourite places to visit at any time of year is Duncliffe Wood, just west of Shaftesbury. Whenever we set off from home in the car, I'm never quite sure where we're going so I just settle down and snooze. But as soon as we turn off the main road into New Lane, I sit bolt upright and see the hill on my left. I just know we're heading to the woods.
After about half a mile we turn left into the little free car park, where we stop and get ready for our walk.
At this time of year, the track from the car park to the entrance to the wood can be a little bit muddy, but I don't mind. In fact I quite enjoy a splash through a muddy puddle; it's the bath I have to endure when I get home that I'm not so fond of.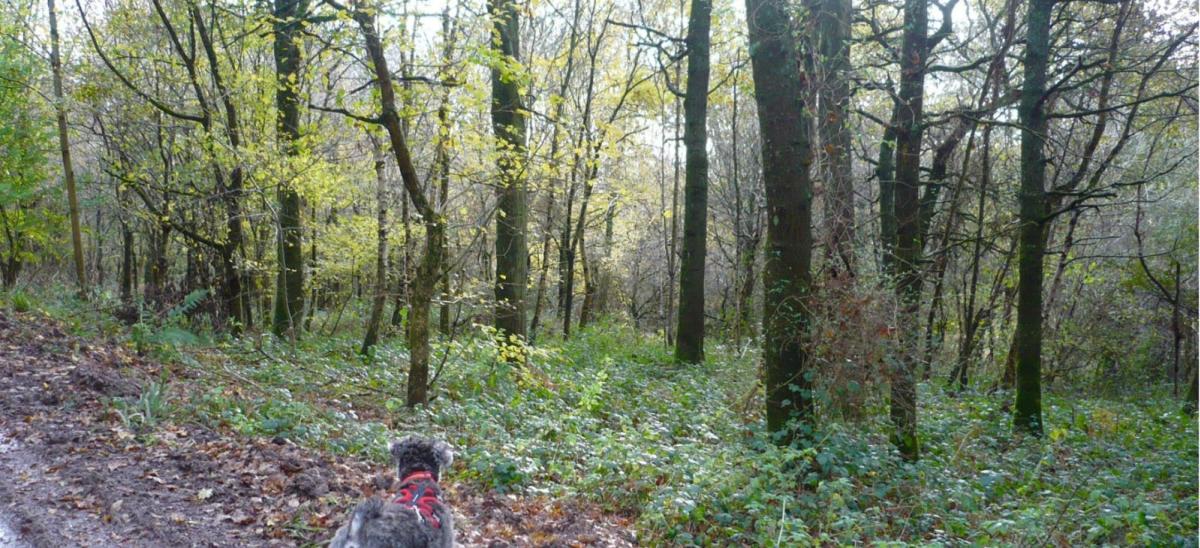 Once through the gate into the woods there are marked trails in all directions and we have been along many of them. In the spring, we used to turn right, cross a tiny little bridge and head along a footpath through one of the best displays of bluebells in Dorset!
In recent weeks we have followed the main track across the hill, which is a bit less muddy underpaw.
There is a lot of undergrowth to explore and because I'm allowed off the lead I can follow scents and explore to my hearts content. It's a great place.
Sometimes we meet other walkers, families and dogs. Apparently there are lots of butterflies and birds in the wood too, but there's so much to see and smell at my close-to-the-ground level, I don't pay them much attention.
Shaftesbury
If I'm not too muddy after the woods, we sometimes pop into Shaftesbury for a little wander. We park right in the town, just behind the Tourist Information Centre and everything is just a short walk away.
Our first stop is often Gold Hill. So pretty, but so steep! I'm told in no uncertain terms not to pull on the lead. Not on the way down anyway; it seems to be less important, maybe helpful even, on the way back up.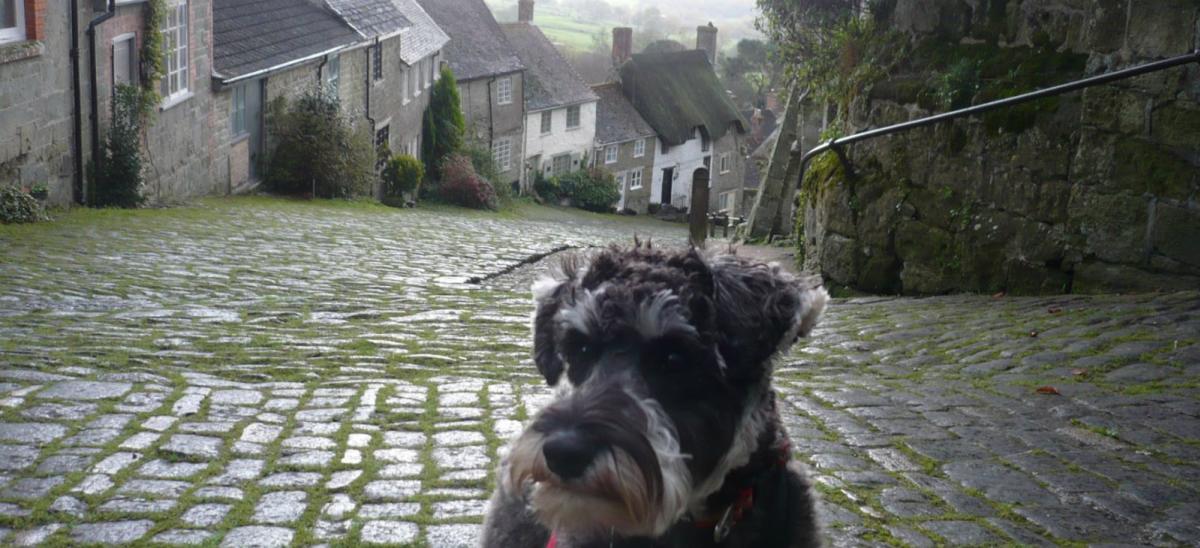 Sometimes we stop for coffee at the dog-friendly café at the top of Gold Hill. The outside seating or window seating inside have great views down the hill and across the hills beyond. It's no wonder this spot has been used in films and of course that famous Hovis advert!
We then go through a little alleyway at the top of Gold Hill and wander along Park Walk, taking in the southerly views over the Blackmore Vale. I have to stand up to peek over the wall, but people can sit on the benches to enjoy the view.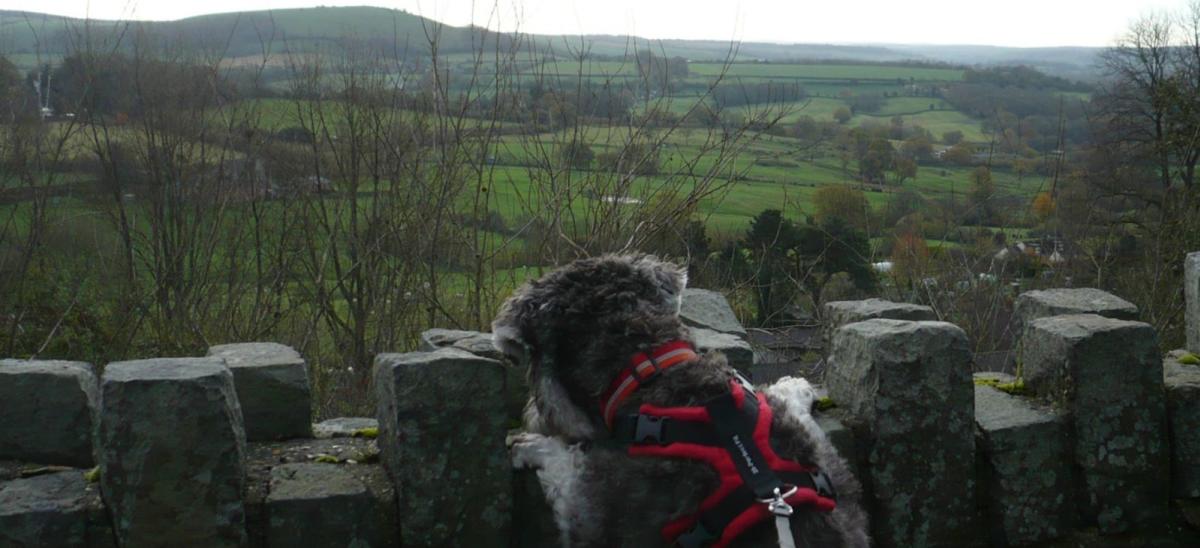 We pass the ruins of Shaftesbury Abbey and the town's war memorial, before turning right and heading along a narrow lane to Castle Hill.
As I'm allowed off the lead here, we usually play a game of frisbee. I love chasing it then running off with it. I know I'm supposed to bring it back, but where's the fun in that? Anyway I'm a mini schnauzer, not a retriever.
Sometimes we follow the footpaths that criss-cross the site, but usually we just admire the views to the north and west. You can see as far afield as Glastonbury Tor, King Alfred's Tower and the Quantock Hills. But I just like to gaze through the railings to Duncliffe Hill and dream of my next visit to the woods.
Check out our dog-friendly guide for more great ideas to explore Dorset.