Lyme Regis' beauty and history has been recognised by many directors who have cast it as the backdrop for numerous filming productions. Below is just a snapshot of films that used Lyme Regis to bring the script to life.
Persuasion
Launched on Netflix on 15 July 2022 this adaptation of Jane Austen's novel, Persuasion, is shot through a contemporary lens and uses Lyme Regis' iconic Cobb as a location, which featured in the original novel.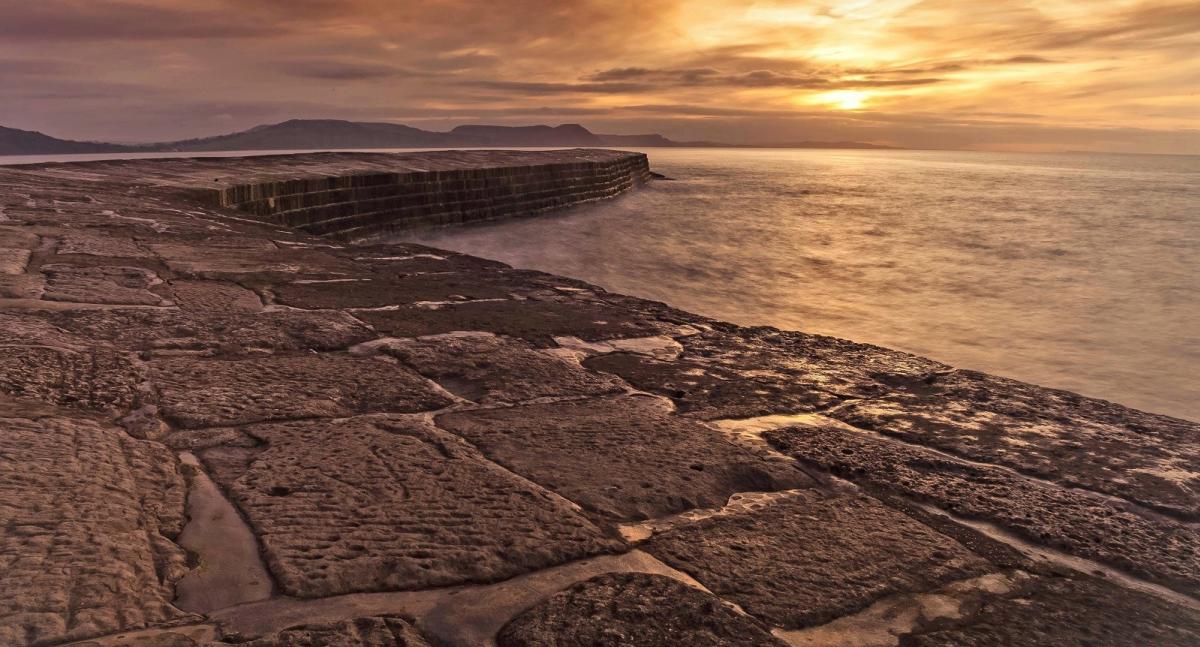 The storyline focuses on Anne Elliot who is living with her snobby family on the brink of bankruptcy. Anne is an unconforming woman with modern sensibilities and when Frederick Wentworth — the dashing one she once sent away — crashes back into her life, she must choose between putting the past behind her or listening to her heart when it comes to second chances.
Dakota Johnson and Cosmo Jarvis star as Anne Elliot and Frederick Wentworth with Nikki Amuka-Bird, Mia McKenna-Bruce, Richard E. Grant and Henry Golding also playing central characters.
Filming in and around Lyme Regis took place during summer 2021 when the weather was glorious which proved slightly tricky for the production team as there was little shelter on The Cobb and the cast needed to keep covered up to avoid getting tanned for continuity reasons. The scene where Louisa falls on The Cobb is shot in the exact same location that Jane Austin had originally written the moment.
An earlier adaptation of Persuasion starring Rupert Penry-Jones was also filmed on location in Lyme Regis.
Ammonite
Lyme Regis played a major part in the romantic feature film, Ammonite.
Inspired by the life of world famous paleontologist, Mary Anning, who lived in Lyme Regis, the historical drama was written and directed by Francis Lee (God's Own County), and starred Oscar winning Kate Winslet in the title role opposite 4 time Oscar nominee Siaorse Ronan.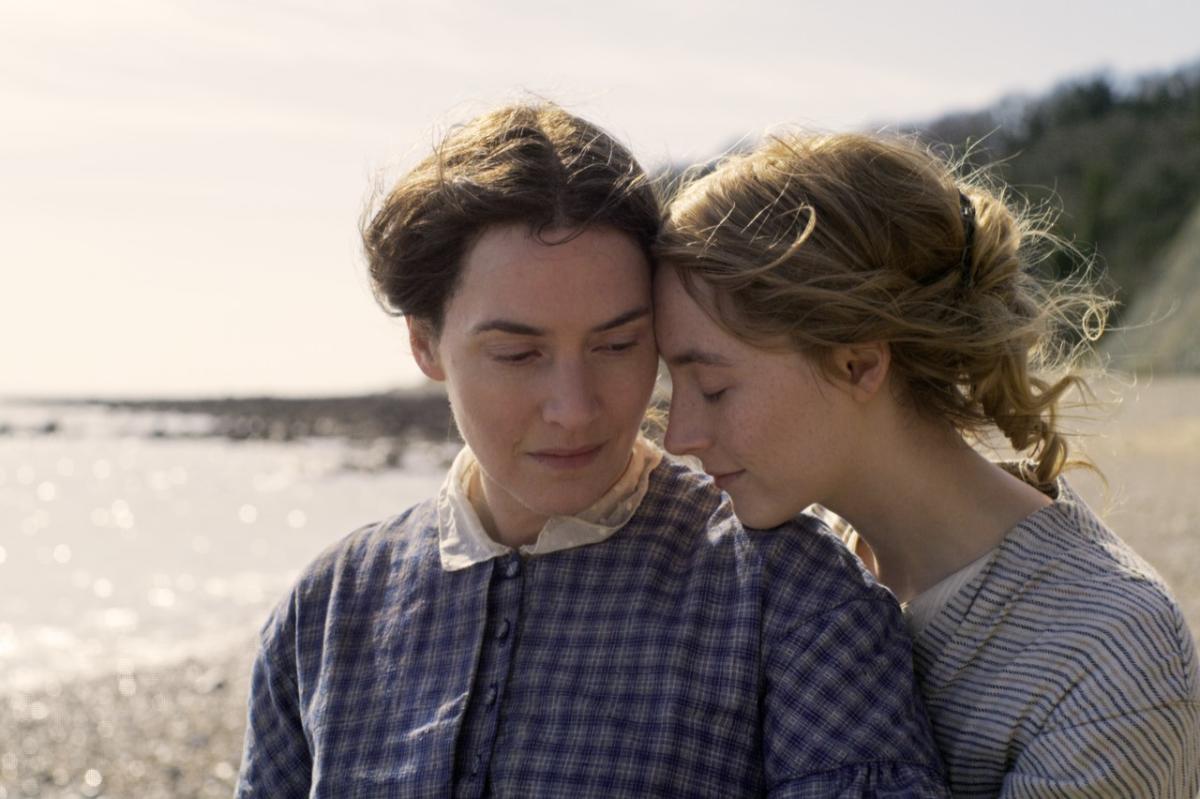 Ammonite was filmed on location in Lyme Regis where the real Mary Anning worked and collected fossils in the early 1800s. Recognisable places in the film, included Bell Cliff Stairs, Broad St, Coombe St and the Cobb. The winding Lyme streets underwent an extensive makeover to transport them back into Mary Anning's time. At Bell Cliff, a 2 storey fake Georgian house front was erected outside and many buildings had artificial period fronts installed.
Other scenes were shot at Eype Beach, where the leading actors enjoyed a stroll and a picnic and Charmouth Beach where a historic bathing machine prop was used.
The French Lieutenant's Woman
Lyme Regis was also the home of author John Fowles and the 1980 film adaptation of his classic novel 'The French Lieutenant's Woman' was filmed locally with a cloaked Meryl Streep famously standing on the Cobb Harbour.
Visit the filming locations
The locations look beautiful on screen, but they look even better in real life.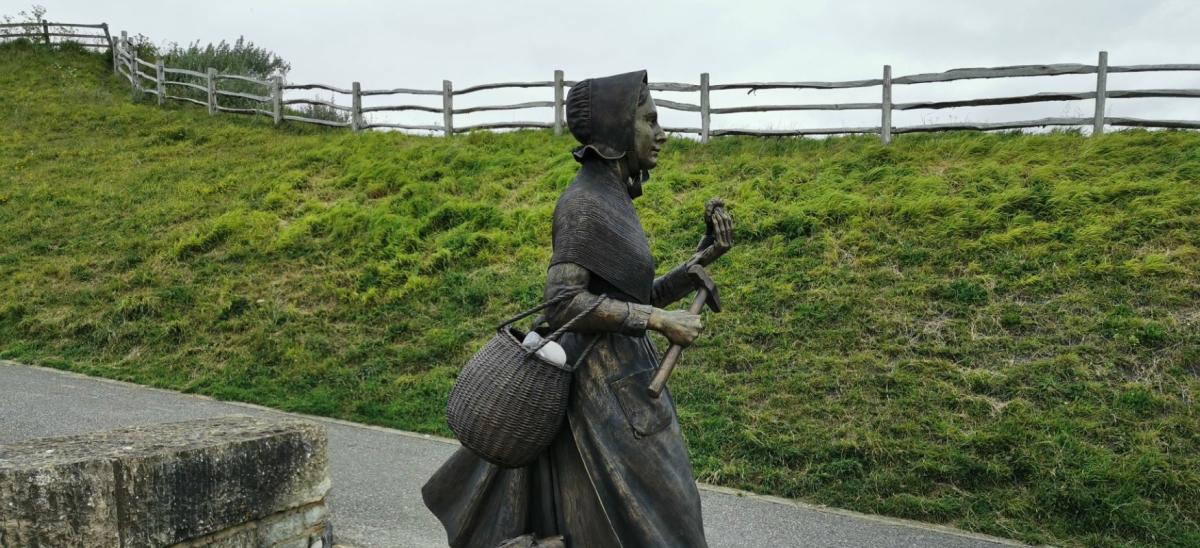 Plan a visit to Lyme Regis and discover the locations for yourself; take a walk along the iconic Cobb wall, stroll through the pretty streets, visit the newly unveiled statue dedicated to Mary Anning, walk the coast path, take a fossil hunting guided trip and spend some time at the Lyme Regis Museum to learn more about the fascinating lives of the famous authors who chose Lyme Regis as a backdrop.
Book your break to Lyme Regis today!