Lyme Regis is known for its stunning coastline, historic landmarks, and bustling streets, this charming seaside town has become a popular destination for visitors.
But what about those of us who want to experience all that Lyme Regis has to offer without breaking the bank? Well, the good news is that there are plenty of free or cheap activities and attractions in and around the town that won't cost you a penny (or will only set you back a few pounds). In this blog post, we'll explore some of the best things to do in Lyme Regis that won't break the bank.
Go to the beach
Lyme Regis has a lovely sandy beach that's perfect for whiling away a few hours, take a dip in the sea if it's warm enough, build some sandcastles and play some beach games or just sit back and relax. There are also plenty of amenities nearby, including cafes and toilets.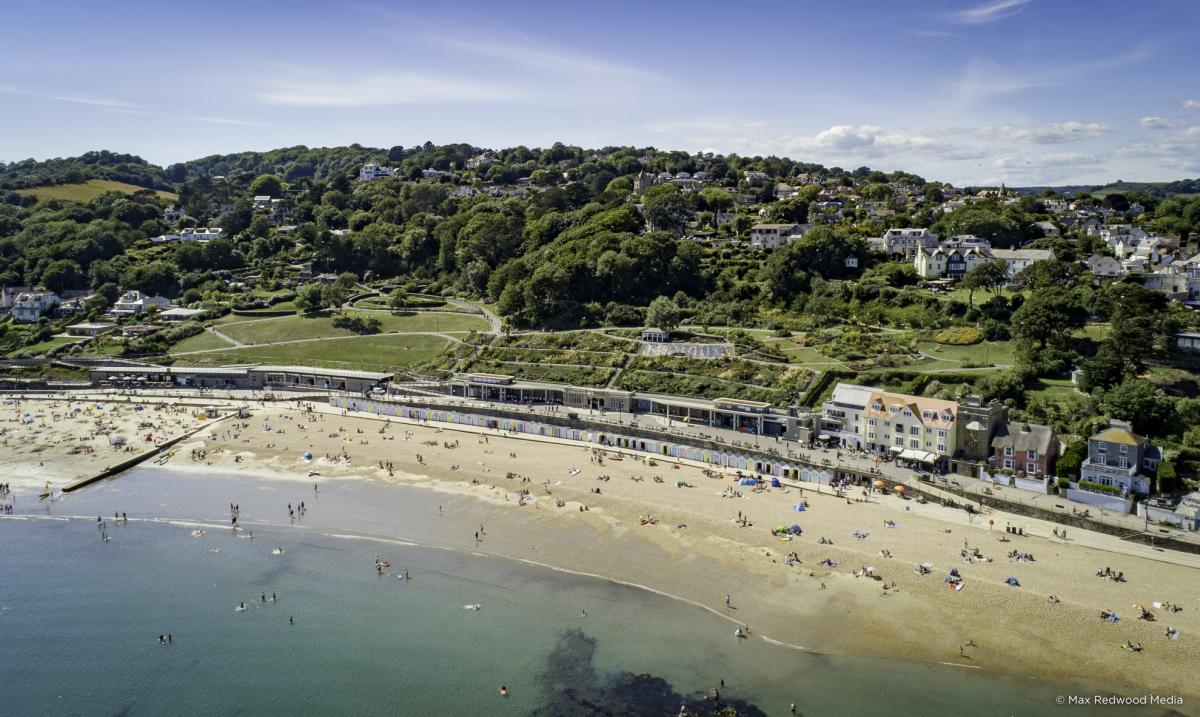 Explore the Town Mill
The Town Mill is a historic watermill located in the heart of Lyme Regis. Nestled around a cobbled courtyard, the restored mill buildings house a working mill and mill shop, as well as other local artisan businesses.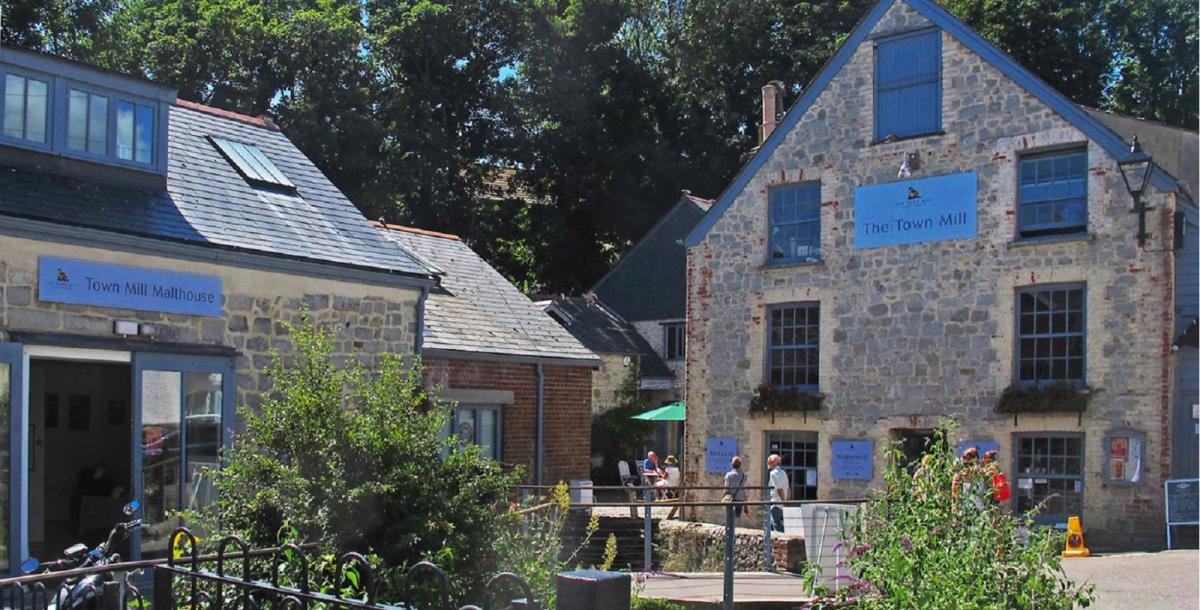 Today, the unique and intriguing story of The Town Mill is recounted by our volunteer millers who mill stoneground wholemeal flour.
Visitors are able view the Mill and waterwheel from the outside and inside, self-guided and at your own pace. There's lots of information available on the history, restoration and current day working of the Mill and a Miller will often be available to talk to you during your visit.
There is no charge for a self-guided view of the Mill, however you may like to make a small donation to help keep the Mill running and the water wheel turning!
Go fossil hunting
Lyme Regis is famous for its fossils, and there are plenty of opportunities to go fossil hunting on the beaches in and around the area. You can either try your luck on your own, or one of the best ways to hunt for fossils is by joining an organised tour, where you can learn more about the fascinating creatures and explore the coast in a safe way.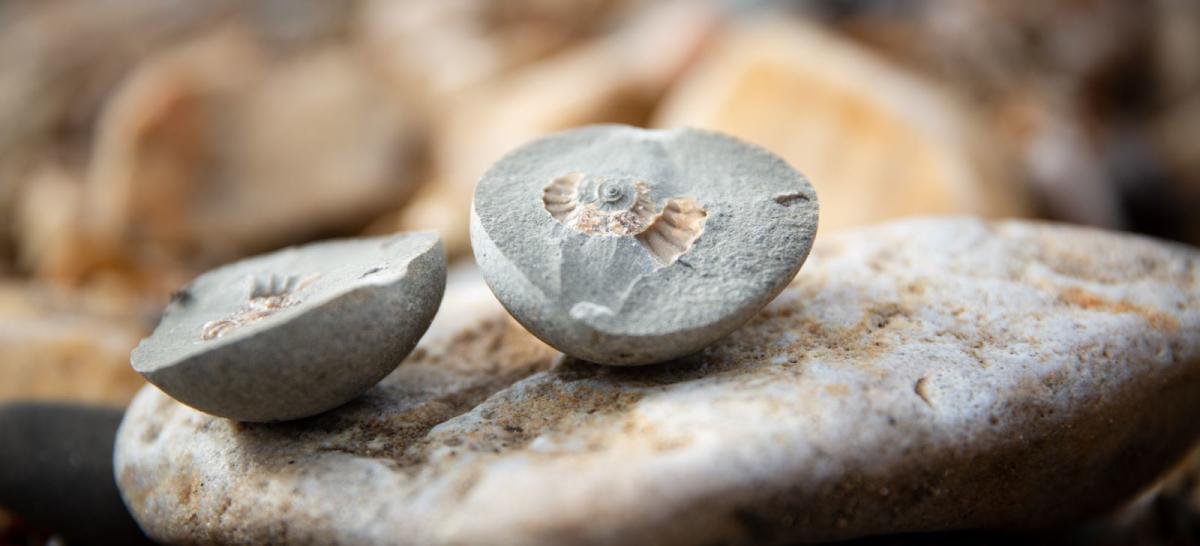 Lyme Regis Museum, Charmouth Heritage Coast Centre and other local experts organise fossil hunts or rock pool rambles that visitors can join. What will you discover?
Make sure you also visit the statue dedicated to the pioneering palaeontologist Mary Anning who made a great many discoveries during her life in Lyme Regis. 
Visit the gardens
Lyme Regis has some beautiful gardens that are free to visit. The Langmoor and Lister Gardens are located on the hillside above the town and offer stunning views over the sea. The gardens are full of colourful flowers, plants and wildlife and are a great place to relax and enjoy the sunshine.
The gardens are connected by a paved walkway, which makes it easy to stroll between the different sections. Along the way, visitors will find a number of sculptures and other art installations, which add to the charm of the gardens.
Watch the boats
Lyme Regis is a working harbour, and there's always something going on down by the water. You can watch the fishing boats coming in and out of the harbour, or you can take a stroll along the iconic Cobb and watch the windsurfers and sailing boats out to sea. It's a great way to soak up the atmosphere of the town.

Wander around the town
Lyme Regis is a beautiful town, and simply wandering around its streets is a great way to spend some time.
The town is full of historic buildings and interesting shops, and you can easily spend a whole day exploring. Make sure you take a stroll along the seafront and admire the views out to sea.
Why not follow our Discovery Trail which takes you on a journey of discovery around the town.
Play a round of crazy golf
If you're looking for a fun and affordable activity, then why not try your hand at a round of crazy golf? The Lyme Regis 18 hole Mini Golf course is located in the gardens above the seafront and is a really fun way to spend an hour or two....and admire the stunning view! It costs £4 per adult and £2 per child so offers great value for money and is suitable for all ages.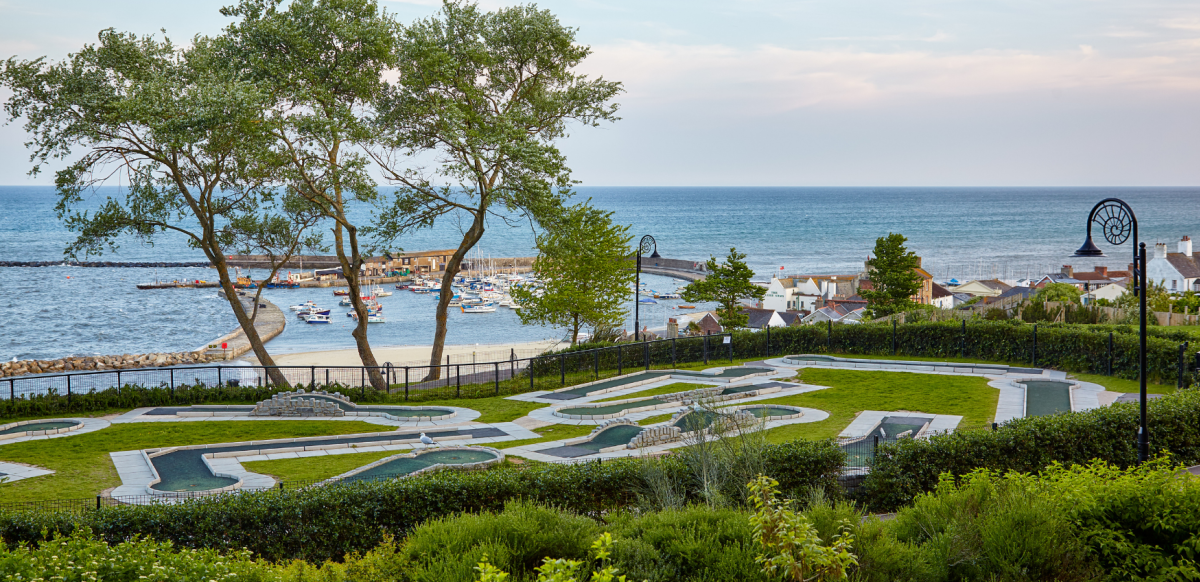 Explore the Jurassic Coast
The Jurassic Coast is a UNESCO World Heritage Site that stretches for 95 miles along the Dorset and East Devon coastline, and it's right on Lyme Regis's doorstep.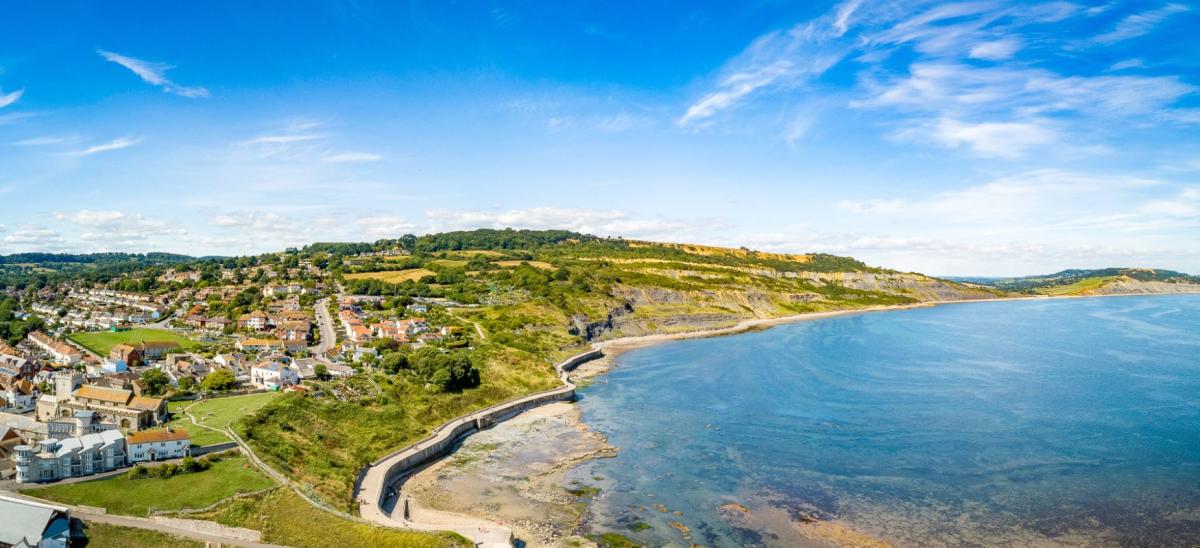 The best way to explore this stunning natural wonder is on foot, and there are plenty of walking trails that you can follow. The South West Coast Path is one of the most popular, and it will take you along the cliff tops and down to the beach, where you can see fossils and other geological wonders.
Visit the Lyme Regis Museum
The Lyme Regis Museum is a great place to learn more about the history and geology of the area. The museum has a fascinating collection of exhibits, including fossils, local artwork, and displays about the town's maritime heritage. Admission to the museum is under £8 for an adult and under £5 for a child, making it good value for money and an affordable way to spend an afternoon.
So there you have it - ten fantastic things to do in Lyme Regis that won't cost you a fortune. Whether you're interested in history, nature, or just want to relax and enjoy the seaside atmosphere, there's something for everyone. Lyme Regis also boasts a fantastic events programme, many of which are free for you to enjoy so check out the what's on page to see what's happening. 
So why not plan a trip to Lyme Regis today and see for yourself what all the fuss is about?