If the Covid-19 pandemic has taught us anything, it's that the natural world is super important to human health and wellbeing. Even if you know nothing about nature, just getting outside for some fresh air and exercise makes you feel better and recharges your batteries.
Life has been so hectic over the last year, that we all need some time to slow down, relax and enjoy the simple things in life. Listen to the birds twittering, notice the colourful wildflowers or enjoy a picnic with your favourite people (or four legged friends).
The best bit is that you don't have to be an expert on wildlife to visit one of Dorset's fantastic nature reserves. Whether you're a complete beginner who wants to learn, an experienced bird watcher or your little one loves pond dipping, there are lots of ways for you to reconnect with nature.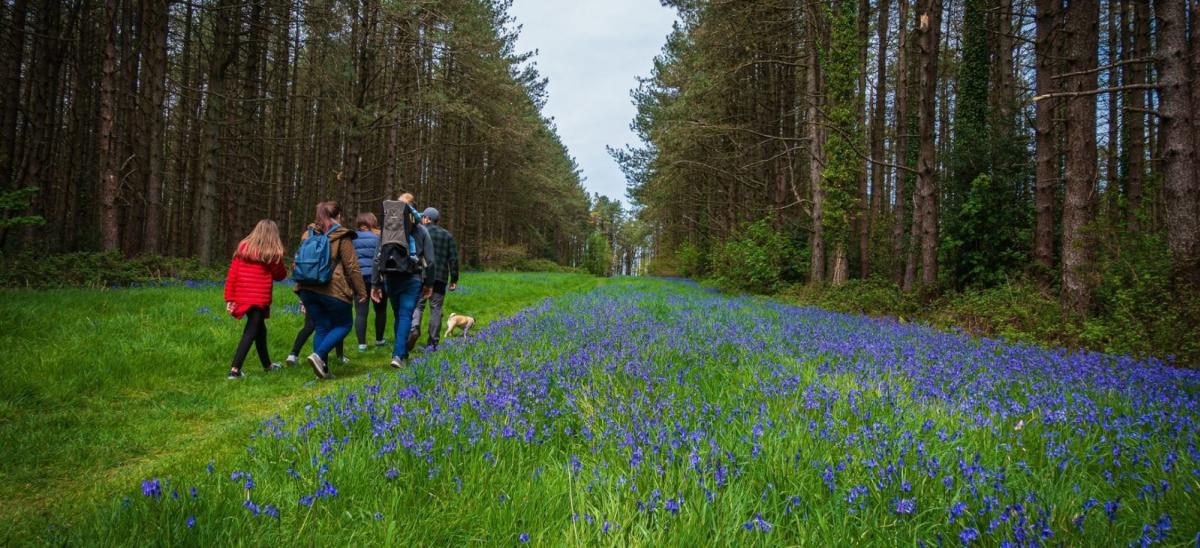 Even if you just want to explore the great outdoors and go for a walk, there are lots of trails to follow with beautiful views to capture those Instagrammable moments. And there will be plenty of places to stop and sit a while to notice nature, listen to the wind whistling through the trees or maybe even look up and do some cloud watching.
Many nature reserves welcome dogs, although you may be asked to keep them on a lead to protect nesting birds and other wildlife. And lots of them are accessible for pushchairs, wheelchairs or mobility scooters, so everyone can get closer to nature. To make sure that wildlife is not disturbed during your visit, be sure to stick to the trails.
Most reserves are free to visit, although parking charges may apply. For each of the reserves mentioned in this blog, an Ordnance Survey map grid reference and What3Words location have been given, which will take you to the car park, visitor centre or main entrance. Visit the reserve websites for further information about what you will see during your day out.
This huge coastal National Nature Reserve has plenty of space to seek tranquillity away from the crowds. There are amazing views of Swanage Bay and the Jurassic Coast above the cliffs and from the Seventhwave Café. Every now and again, visitors will see Bottlenose Dolphins or a Seal swimming past during the summer months.
Pop into the Castle Gift Shop to pick up a walking trail map or ask one of the rangers about the latest wildlife sightings or where the best bird watching spots are.
They have 2 all-terrain Tramper mobility scooters available to loan so all members of the family can explore the Park and enjoy the stunning scenery.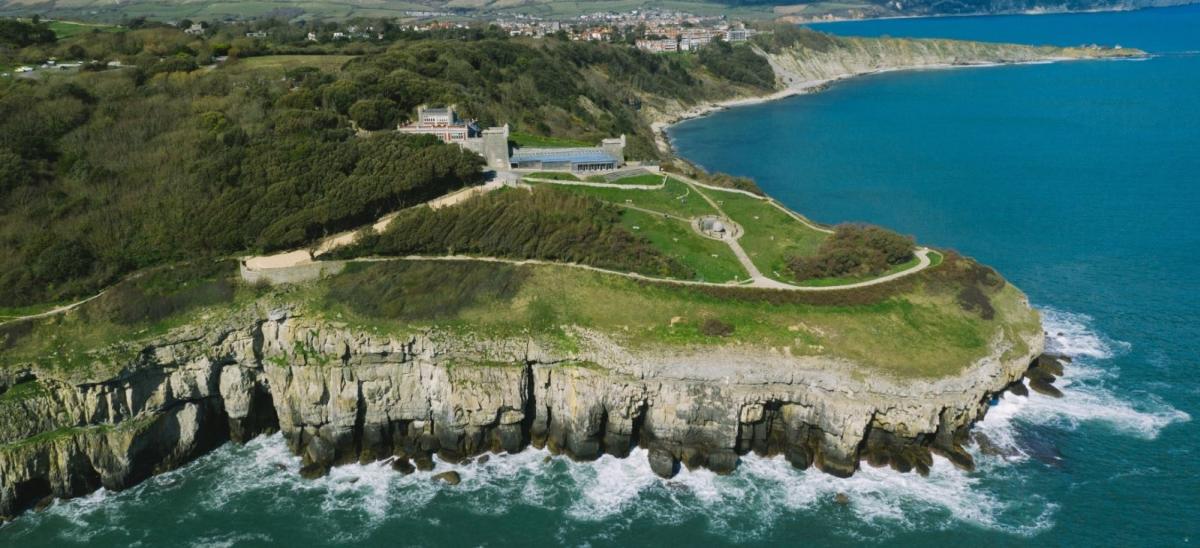 Durlston Castle and Country Park. Photo copyright - Harbour Media
Look out for seabirds such as Razorbills and Guilliemots, plus migrant birds like Fieldfare and Blackcap. Early Spider Orchids and Green-winged Orchids. Lulworth Skipper and Adonis Blue butterflies. You might even see the occasional Puffin or Peregrine Falcon.
If you're wild about wildlife, the Country Park website has loads more information about the best time of year to visit to see certain species.
What3Words location: spectacle.months.stub
Ordnance Survey Grid Reference: SZ 033 773
With connections to the famous writer Thomas Hardy, it's unsurprising that the café at Thorncombe Wood is called Under the Greenwood Tree (one of Hardy's novels).
There is a car park near the Café where you can start to explore this local nature reserve. This ancient woodland is home to mature Oak, Sweet Chestnut and Birch trees. You'll also find an area of heathland which is grazed by Dartmoor ponies.
Dogs are welcome at the Wood and inside the Café, but need to be under control at all times. Between 1 March and 31 July, dogs should be on a lead in the heathland area to protect wildlife.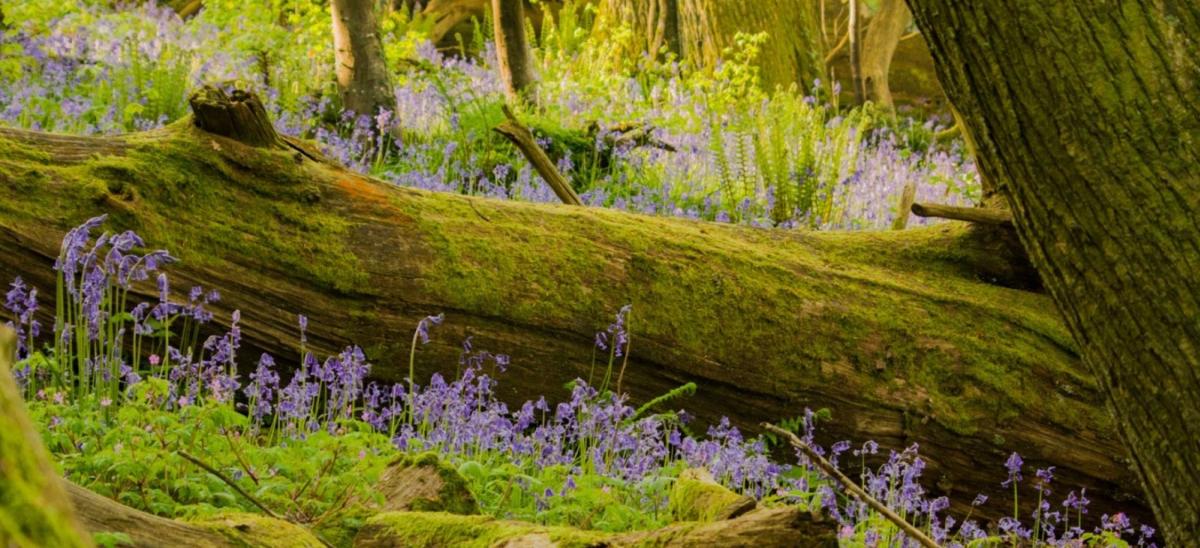 Photo copyright - Ian Metcalfe
Footpaths and bridleways connect with Puddletown Forest and Dorchester town centre if you want to wander further. You can also walk to Hardy's Cottage (where Thomas Hardy was born) which is now run by the National Trust.
You can hire 2 all-terrain Tramper Mobility Scooters (for which you'll need a Countryside Mobility membership) which allows less-abled visitors to explorer more of the reserve.
Look out for bluebells, dragonflies, Dormice, reptiles (Smooth Snakes, Adders, Grass Snakes), Silver Studded Blue butterflies and Early Purple Orchids.
What3Words location: cornering.learns.riverboat
Ordnance Survey Grid Reference: SY 725 921
Set in the wilds of West Dorset, this large Dorset Wildlife Trust reserve is jam packed with wildlife and has just been designated as Dorset's newest National Nature Reserve. In spring the woodlands are alive with birdsong and beautiful bluebells brighten up visitors' days out. With summer comes colourful wildflowers in the grasslands, as well as butterflies and dragonflies.
Two signposted, circular walking trails start from the small car park at the entrance to the reserve. Cattle graze the grasslands here all year round, so dogs need to be kept on the lead at all times.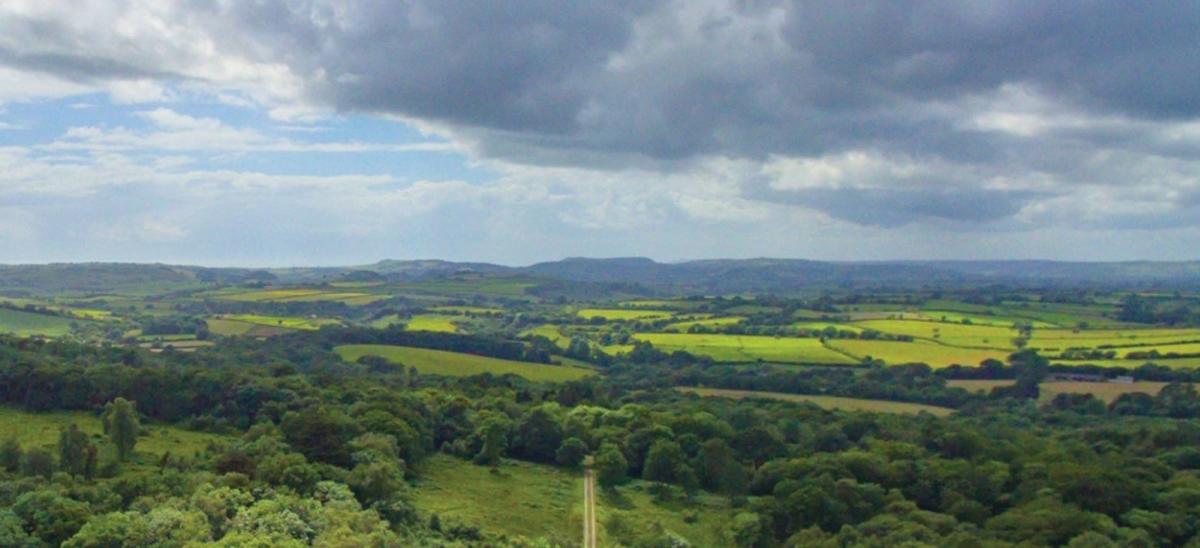 Photo copyright - Dorset Wildlife Trust
From the 1 June, why not take part in 30 Days Wild? Take on the challenge of doing one wild thing a day throughout June and join the thousands of others who have already signed up. You'll get a free pack with loads of hints and tips on what you can do to give nature a helping hand this year.
Look out for reptiles, newts, Bee Orchids and Marsh Fritillary butterflies.
What3Words location: tamed.brimmed.candles
Ordnance Survey Grid Reference: SY 5468 9738
This small riverside reserve is close to Blandford town centre with the added bonus of a large free car park right next door. There is also a bus stop at the nearby Tesco supermarket.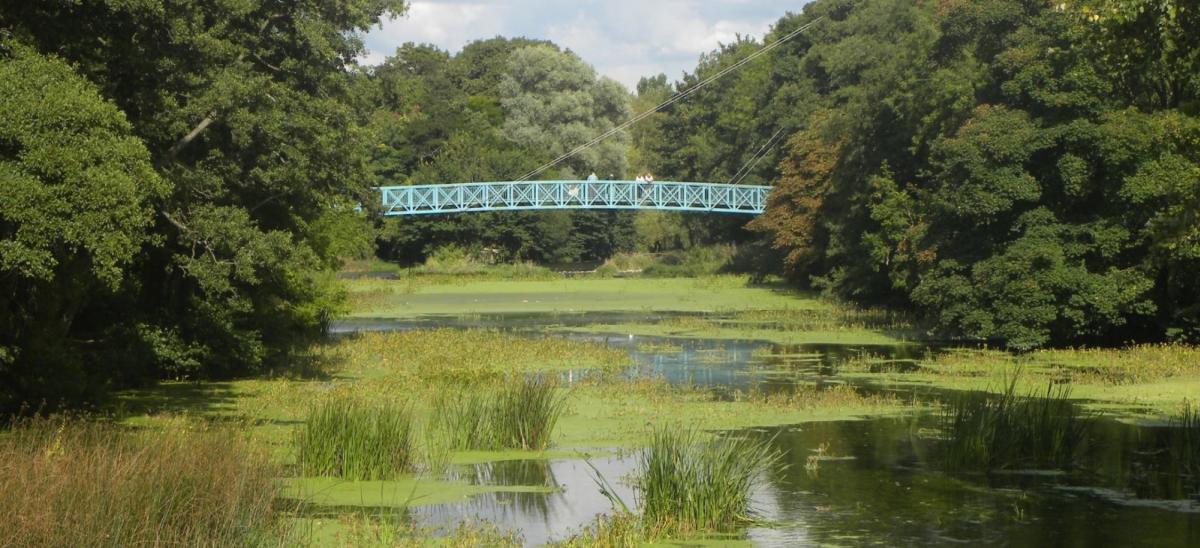 There are several walking routes to choose from and also picnic tables to enjoy lunch with a view.
Look out for Black-tailed Skimmer dragonflies as well as Kingfisher, Meadow Pipits and Goldfinch birds.
What3Words location: crowds.signs.materials
Ordnance Survey Grid Reference: ST 887 060
At the heart of this 450 acre National Nature Reserve you will find the Kingcombe Visitor Centre and Humble Bee Café. The Centre and Café are accessible for wheelchairs and the boardwalk along the edge of the tranquil River Hooke is also accessible.
There are two circular, signposted trails to follow. Or you can explore further into the reserve on foot or venture along the Jubilee Trail or Wessex Ridgeway trails which pass through.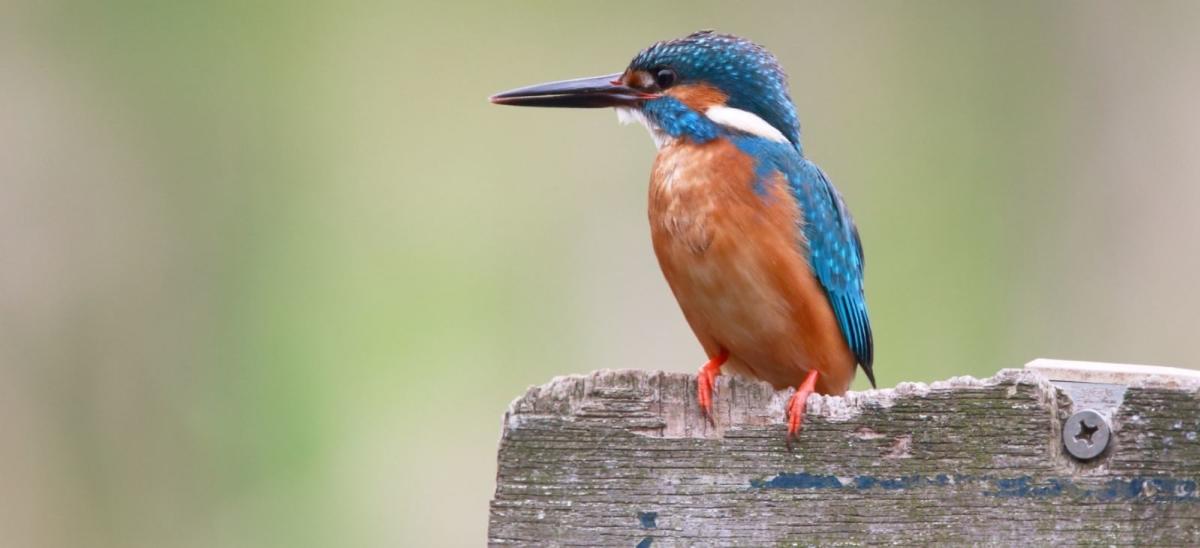 This Dorset Wildlife Trust nature reserve is managed as a working farm, grazed by cows, sheep and Exmoor ponies – please keep dogs on a lead at all times. You'll find flower-rich meadows, hedgerows, ponds, streams and wooded areas.
Look out for Bee Orchids and Green-winged Orchids, Kingfishers, Marbled White butterflies and Otters.
What3Words location: ourselves.revisits.bracing
Ordnance Survey Grid Reference: SY 5542 9905
The Visitor Centre, café, shop and lots of walking routes to discover makes Arne a fantastic day out in Dorset. Found on the edge of Poole Harbour, you'll find both woodland and heathland here.
There are viewing points to watch wildlife from and 7 nature trails to follow – you can download a trails map from the RSPB website. Due to nesting birds, dogs must be on a short lead at all times.
Less-abled visitors can hire Tramper all-terrain mobility scooters (2 available). You'll need to book at least 48 hours ahead and a membership with Countryside Mobility is required.
If you want to get a sneaky peak at what kind of wildlife you might see, check out their livestream webcams.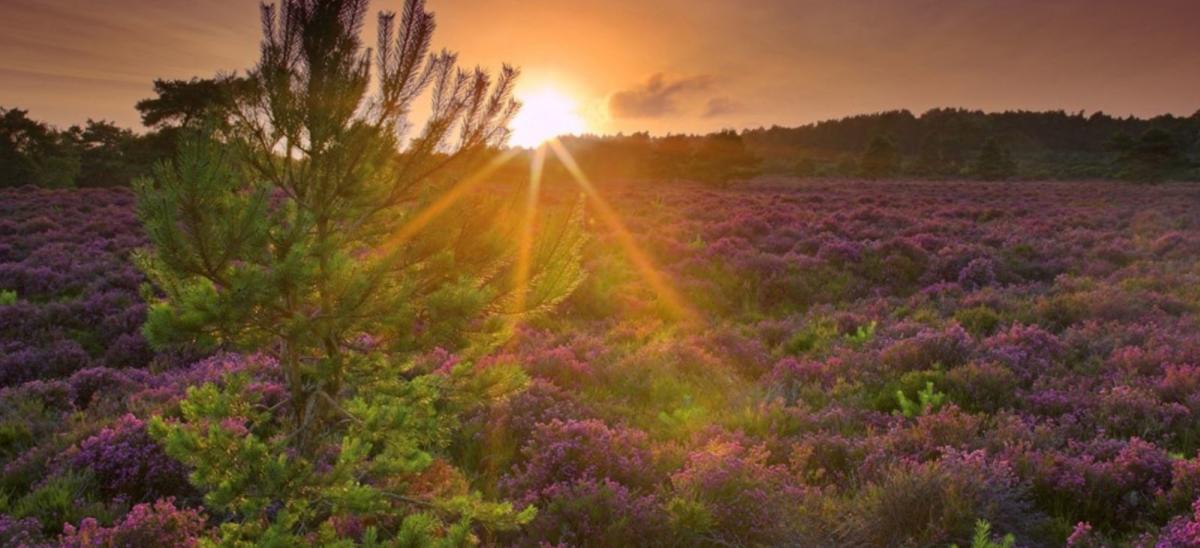 Photo credit - RSPB
New for this year, the RSPB will be holding monthly women-only moonlight walks at Arne, as well as a series of Big Wild Summer themed events.
Look out for birds such as Spoonbill, Dartford Warbler and Nightjar. You may also see Silver Studded Blue butterflies and Sika Deer, and if you're really lucky an Osprey flying overhead!
What3Words location: fetch.smashes.spun
Ordnance Survey Grid Reference: SY 972 878
Both the National Trust and Dorset Wildlife Trust manage this magical island in Poole Harbour. As well as the huge amount of wildlife which call this island home, it is one of only two places in the south of England where you will find red squirrels.
It is the Harbour's largest island and was known as Whispering Island and Keep Away Island in Enid Blyton's Famous Five books.
For families, there are nature trails to follow and natural play areas to burn off some energy. You could also see how many things you can tick off the list from the National Trust's brilliant 50 things to do before you're 11 and ¾.
For those seeking tranquillity, seek out the Cambridge Woods Walk at the far end of the island where you can have a go at forest bathing. The sandy beach near the ruins of Maryland Village is lovely for a picnic and has view across to Poole Quay.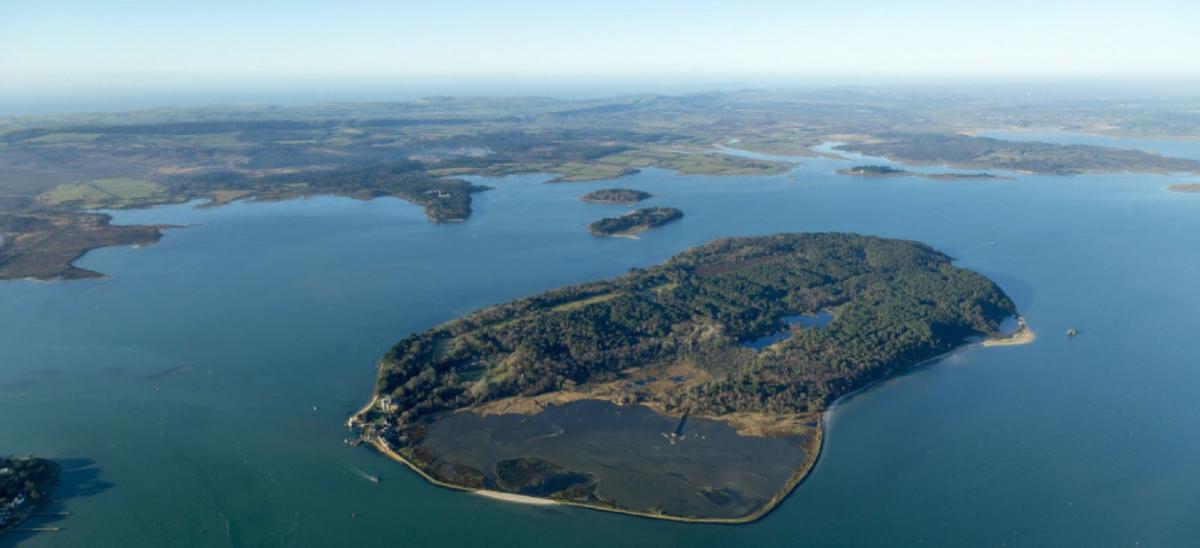 Photo copyright - National Trust Images/John Miller
Don't forget to stop off at the Villano Café near the visitor centre with fantastic views of Poole Harbour and the uber expensive houses across the water at Sandbanks.
Boats depart from Poole Quay and there is an additional landing fee to pay on arrival at the Island (not applicable for National Trust members). Tickets should be booked in advance. Sorry, no dogs allowed.
Look out for Red Squirrels (most active in spring and autumn), Sika Deer and Peacocks. On the lagoon, you may see birds including Avocet, Spoonbill, Oystercatcher and Little Egret.
Some of the best places to see red squirrels are on the woodland walk near the Church or on the feeders by the Villa Wildlife Centre.
What3Words location: invest.bother.banks
Ordnance Survey Grid Reference: SZ 032 877
Located on the edge of Blandford Forum, this woodland and grassland local nature reserve is great for enjoying superb views, having picnics and watching colourful butterflies flutter by. More than 60 species of birds and 200 types of wildflower have been seen here and it has been given a Green Flag Award.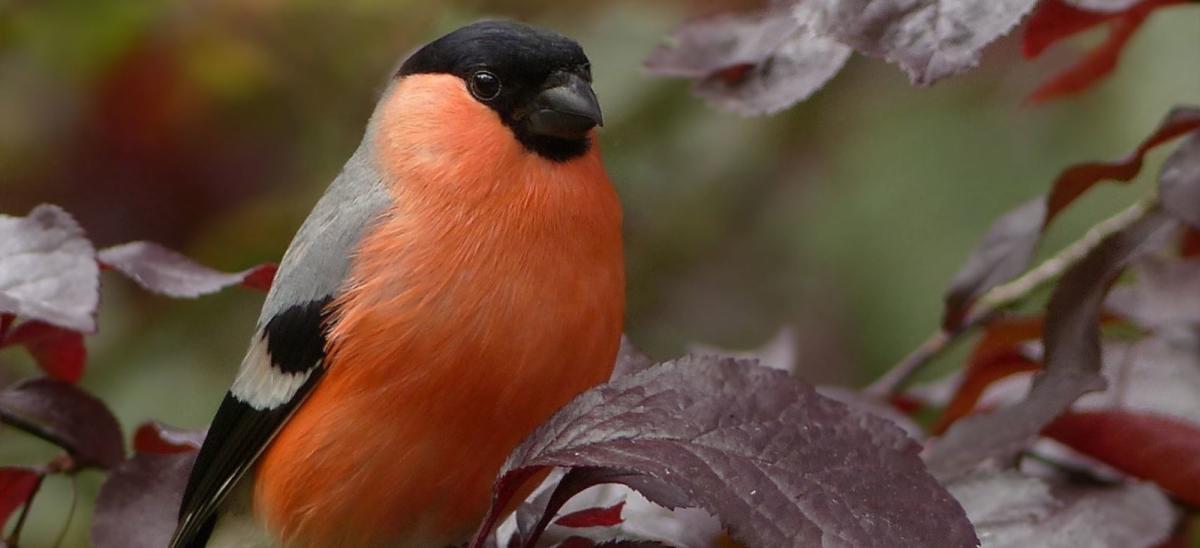 You can walk here from the town centre or cycle along the North Dorset Trailway. There is also a small car park at the entrance to Maple Tree Close, off of Milldown Road (the B3082).
Look out for Clustered Bellflower and Pyramidal Orchid plants. Dingy Skipper, Common Blue and Small Copper butterflies. Jay and Bullfinch birds.
What3Words location: outgoing.wanted.calendars
Ordnance Survey Grid Reference: ST 882 074
RSPB Radipole and Lodmoor Nature Reserves, Weymouth
The Weymouth wetlands at the RSPB's Radipole and Lodmoor reserves are a haven for wildlife within the town centre.
These two reserves are only just over 1 mile apart so you could easily walk, cycle or catch a bus to visit both places in one day.
They both have large areas of open water popular with wading birds, which are best seen from the viewing screens.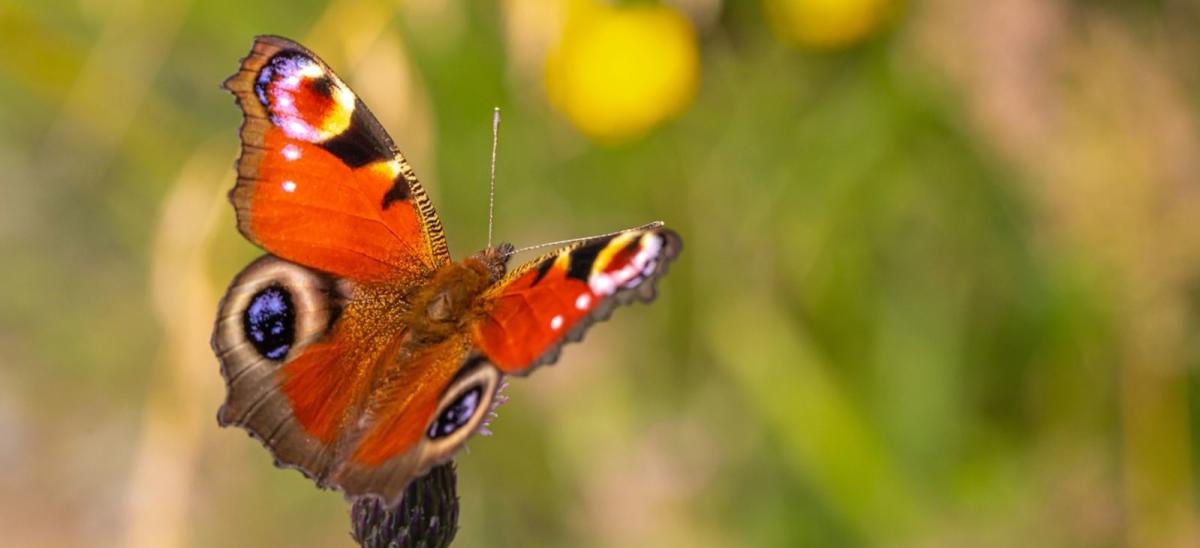 There are nature trails to follow (you can download maps from the RSPB website) and benches where you can stop for a rest or just to listen to the wildlife around you.
Look out for Kingfisher, Marsh Harrier and Cetti's Warbler birds. Painted Lady and Peacock butterflies. Otters and Water Voles.
What3Words location for Lodmoor: widget.assures.mouths
Ordnance Survey Grid Reference for Lodmoor: SY 688 809
What3Words location for Radipole: assume.quit.shall
Ordnance Survey Grid Reference for Radipole: SY 676 796
Reconnect with Dorset
This blog is the first of a series of blogs all about reconnecting with Dorset.
If you'd like to read the second blog about reconnecting with Dorset, click on the following link: