A great way to discover Dorset's famous Jurassic Coast is on a guided tour.  Martin runs Jurassic Coast Guides and his enthusiasm for his work is infectious and his knowledge captivates and inspires everyone, learn more about his story and guiding services here...
Where it all began, my story
As an Ambassador & professional guide working on the Jurassic Coast I have a deep family connection to the World Heritage Site…
I was born in Dorset and until the age of 8, my mum, dad, brother and I lived in Upton. Mum and Dad worked long hours and didn't have much money but when they had time we were always outdoors exploring the coast or on the surrounding hills of Dorset.
It didn't cost anything to go to the beach so for our parents it was the easy option and there was always plenty for two young boys to amuse themselves for hours on end.
Mum always brought a picnic and I remember spending many hours flying a kite with my dad. Our favourite location for kite flying was on Creech Hill which overlooks Kimmeridge Bay... it's a great location and somewhere you could always guarantee there would be enough wind for flying. This was also the stop off point on our way to Kimmeridge, we'd have our picnic, fly our kites then travel down to Kimmeridge and head down to the beach to hunt for fossils or search for crabs in the rock pools.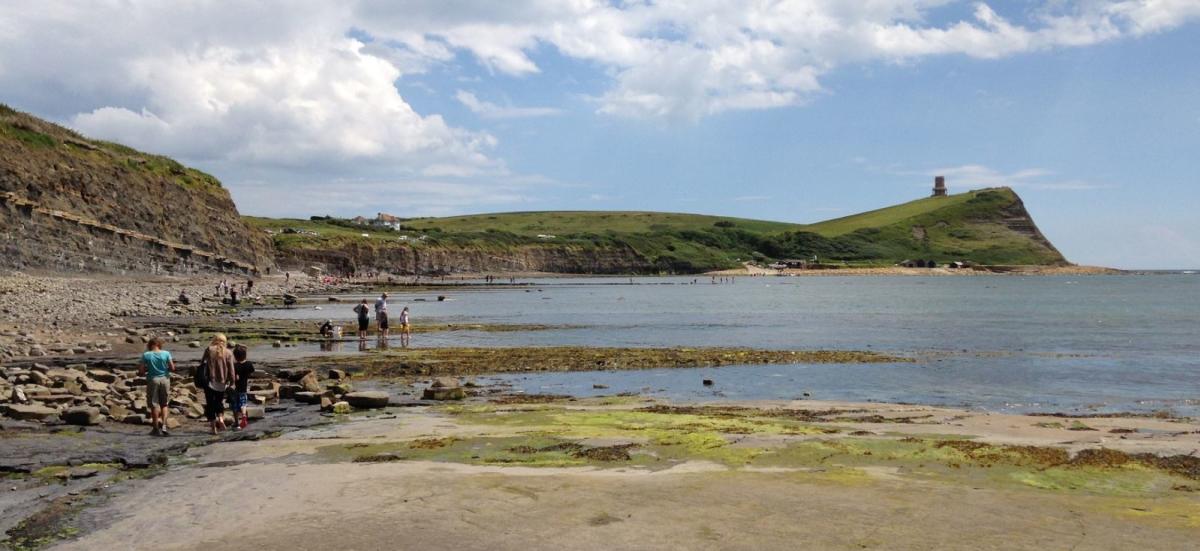 We later moved to Bere Regis where my trips to the coast continued, many summer afternoons after school were spent with my mum on the beaches of Dorset's stunning coastline… Lulworth and Ringstead being particular favourites!
My passion has been instilled from childhood while spending my time exploring the Jurassic Coast with my parents, something that my mum & dad had done with my grandparents before me. With my parents spending time on the coast as children it was inevitable that I would do the same… it is this rich pedigree that has made me who I am now; passionate about the coast and Dorset. I now find myself repeating this same process with my children as the next generation…
Take a walk with me through time
It's amazing being able to work as a guide and run guided walks in Dorset and on the Jurassic Coast World Heritage Site.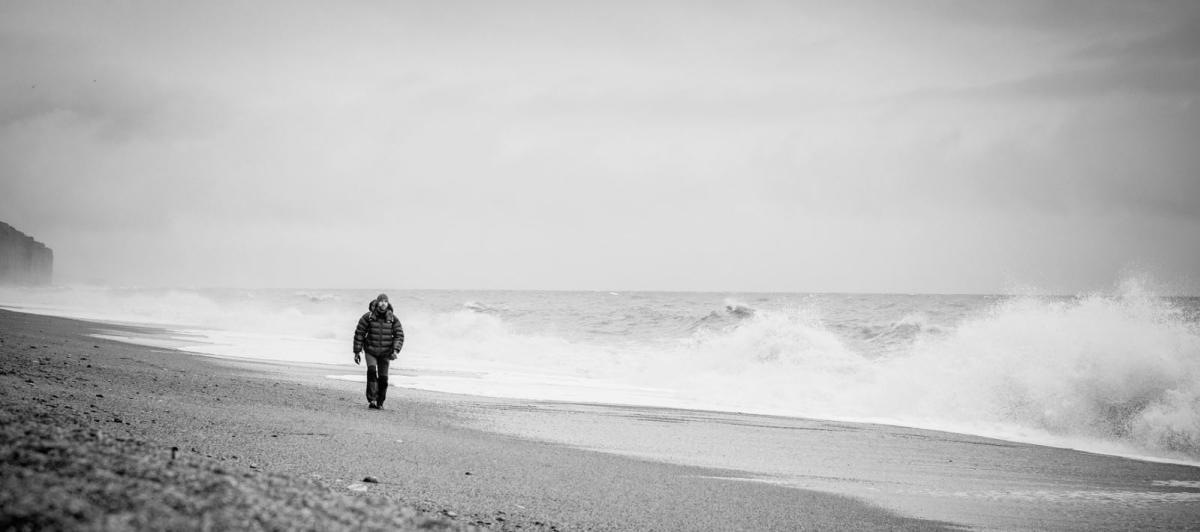 For me the walk starts when I open the map… the whole of Dorset offers a 'walker's paradise'.  As a qualified Mountain Leader, I love meticulously planning walks to some of Dorset's most iconic landscapes. Delve a little deeper on the coast and you can physically 'walk through time'. The cliffs here showcase 185 million years of life on earth, in fact the three Dinosaur periods from the whole of the Mesozoic Era.
I love sharing my knowledge of the geology as I guide groups along the rocky cliffs that are 250 million years old in places. As a fossil enthusiast, I'm able to help them understand the treasures that are hidden beneath their feet as we walk this amazing national trail.
This coastline is slowly eroding but it's this process that creates the stunning vistas that you'll see before your eyes during one of my guided walks.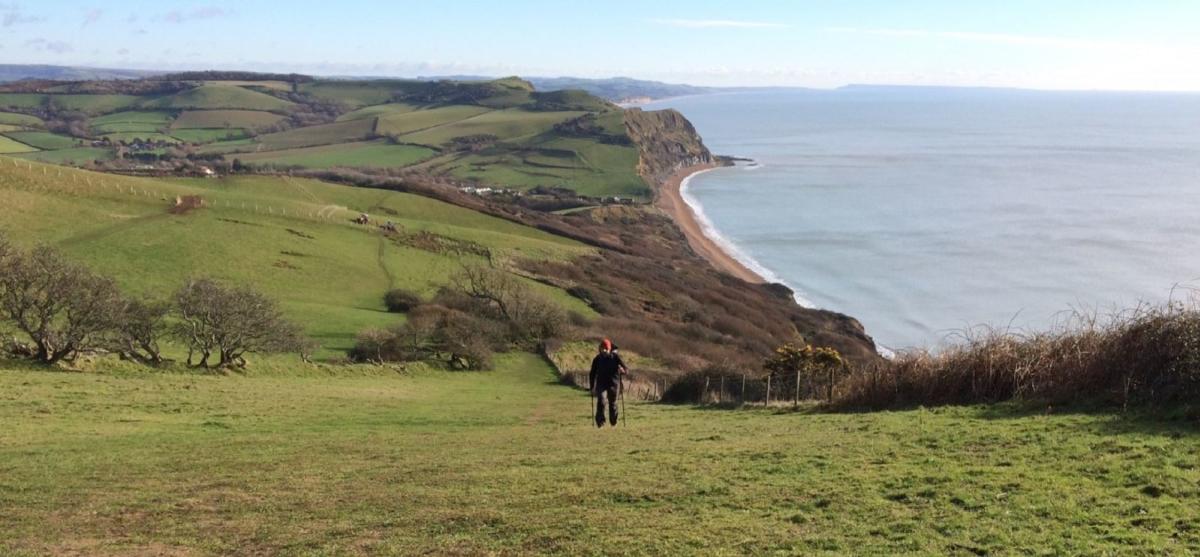 Walking is not for everyone so I also like to run tours with a mixture of walking and driving along the Jurassic Coast.  These tours can be single or multi days giving visitors the opportunity to see as much of the area as possible while they are here. 
For me, every day offers a new adventure and I love being able to help people discover this amazing county. With so much to see on a walking tour I could keep you busy for at least two weeks!
Let's talk fossils!
As a guide I also run informal fossil walks on the beach at Charmouth, it's great setting your eyes on a fossil for the first time in millions of years… you instantly connect with it; the first person to see the creature since the day it died all those years ago. Imagine the journey it's been on!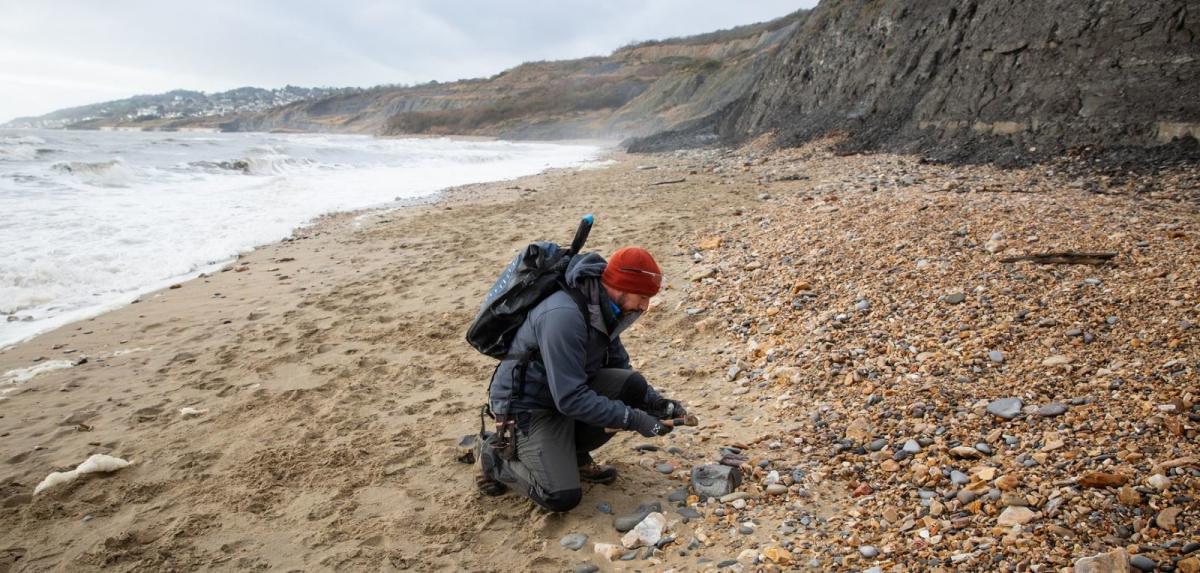 Fossil hunting is great for all ages and abilities and is a must to include on your bucket list. I can teach you a simple process for finding fossils. It's all about training your eyes and understanding the shapes, colours and textures...you don't need to be a paleontologist to find them. At Charmouth you can find Ammonites (a marine creature with a coiled shell), Belemnites (type of squid) and Crinoids, (a creature commonly known as a sea lily).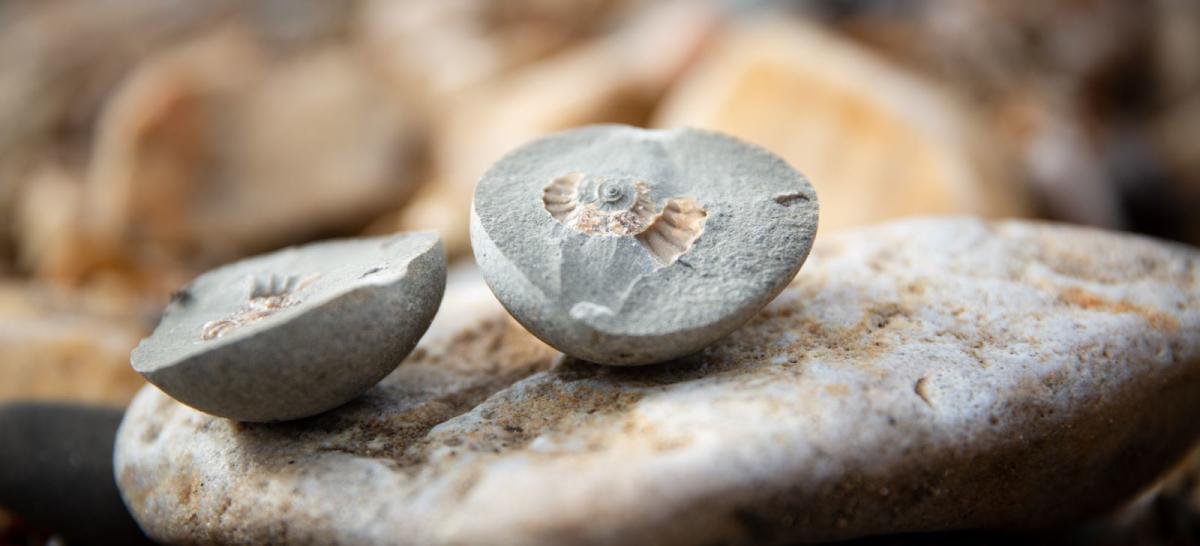 If you're lucky you may also be able to find some fossilized remains of an Ichthyosaur; a common marine reptile in the Jurassic Period that looked a little bit like a Dolphin. It's always best to hit the beach on a falling tide, that way you can keep away from the base of the cliffs and hunt in the middle of the beach where you'll find the fossils and be as safe as possible. Most of the fossils come from the cliffs and we rely on big storms to break the cliff fall material up and release the fossils onto the beach. The sea does all the work and we can just pick them up off of the foreshore… if you can spot them!
Sharing my passion and creating memories
I love sharing my passion for the Jurassic Coast and Dorset with my clients.  I want people to relax and enjoy my walks and tours, they are bespoke and fully flexible. The day is theirs, I keep the walks as safe as possible so they can relax and get the most from their trip.
I love seeing their faces when I take them to the best view points and discover fossils on the beach with them. I want them to leave with memories that will last forever.
People are always very relaxed and enjoy the day so much that they forget to take pictures for themselves so I try and take them myself for them.  It's great to be able to capture the whole family enjoying their day… it's about creating, remembering and capturing those special moments. It's those kind of family memories that I fondly remember from my childhood.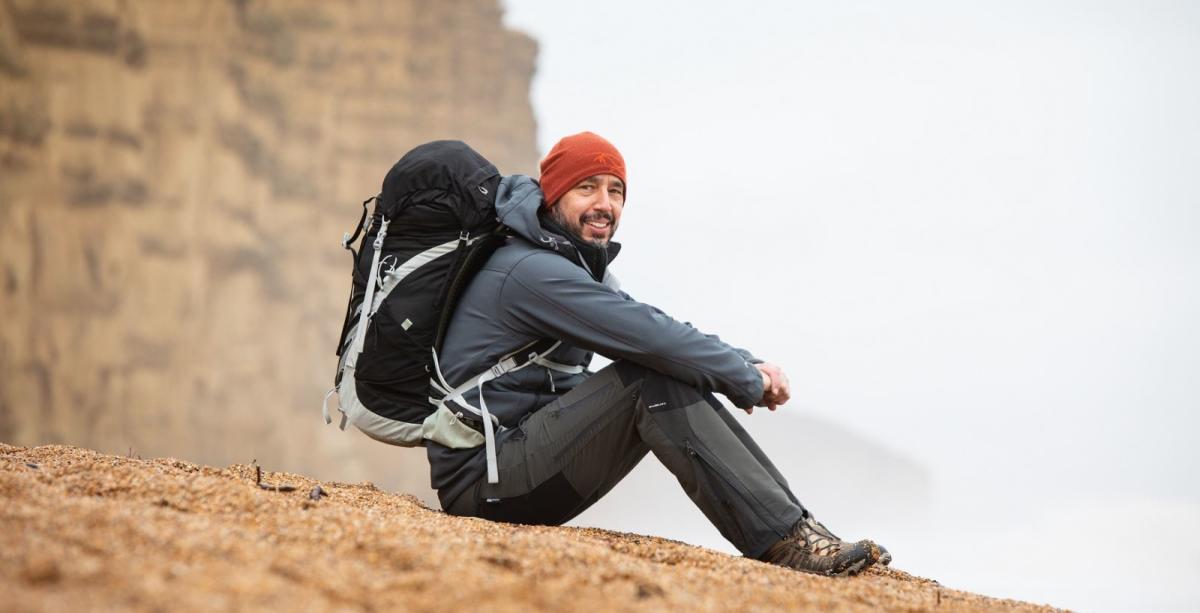 It's been ten years since I ran my first guided walk on the Jurassic Coast. Everything that has happened on that journey since has played a part in getting me to this point. As a guide I want to be as professional as possible, delivering a service, an experience and memories that visitors deserve when they visit our county.